Although I'm so sad to not be able to celebrate with my whole family this year, I thought it would still be fun to plan a small Passover Seder for me and my partner at home. There were so many years that we had to celebrate on our own already, so sharing these tips and recipes for a small gathering or family is so fun for me.
This post is all about the Passover table settings, recipes, and some of my favorite traditions. It is important to note that my family has never kept kosher, we aren't super traditional, and we have made our own rules for things. I think this is true for the majority of my friends who are Modern or Reform Jews or Jews by traditions and even by basics of religion. You'll see a lot more formal traditions with others, but this is a modern guide with twists on tradition. And a lot of what my family personally does. I would love to hear in the comments what your family does differently. Jewish Passover traditions around the world vary greatly.
This week you will find posts included on the site for Matzo Ball Soup with Noodles, Manischewitz Cocktail, and Passover Flowers. And you can find my Small Batch Chocolate Flourless Cake on Lauren Conrad Co.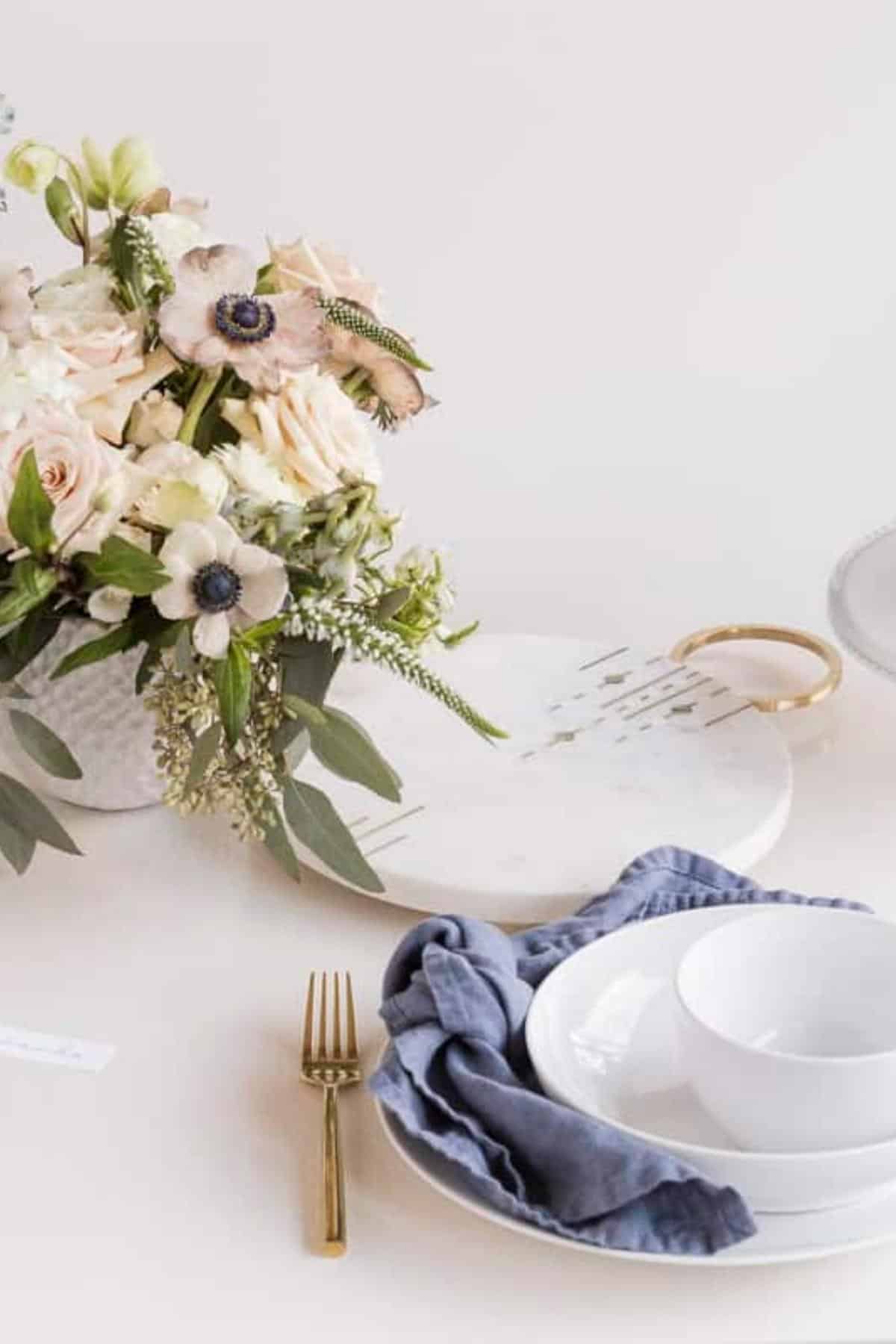 Also, our family loves to host Seder for our family and friends, Jewish or not. If they are respectful of the traditions, willing to respectfully participate, and of course, going to enjoy the food! It's a way to share our traditions and teach others about our culture. However, it is not okay for non-Jews to host their own Seders. You can enjoy the foods, but a non-Jew leading a Passover Seder is not okay and I ask you to read more about that. There are some amazing resources and articles on Hey Alma that are great for all things Passover.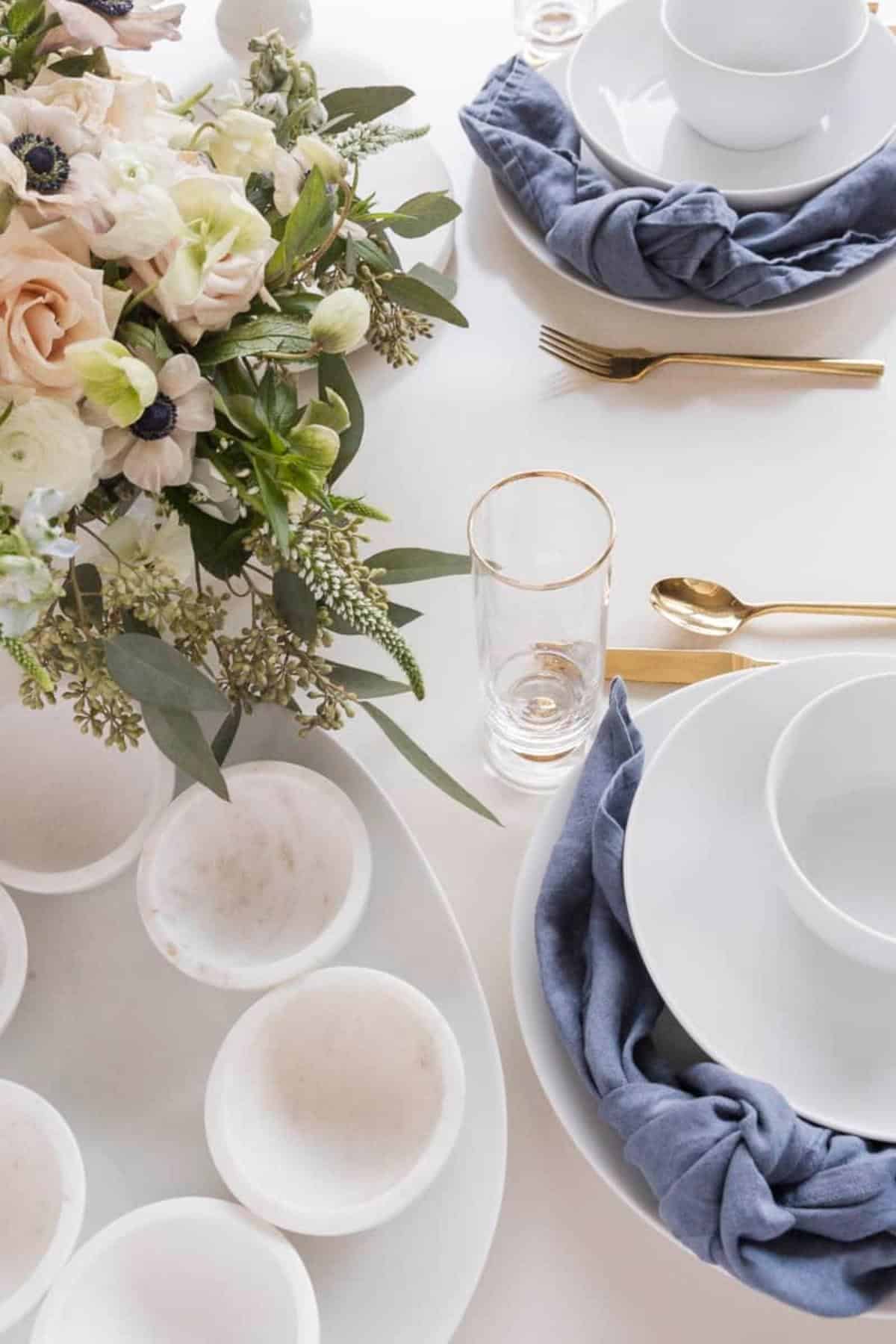 Passover Colors
Technically there are no Passover colors. I used white, gold, and blue. This is because my own family has used these colors with our formal dishware in the past. And because who doesn't love a good blue color scheme. You might often see blue and white in general used for Jewish products, etc. mostly because of Israel and their country colors. Not the case here, but that's why you might see it.
Most people just go formal or choose springtime colors! Do what makes you happy. Work with the pieces you have, what colors you have in linens, and what you want to do with flowers. For me, that's these blues, golds, and whites…and some greenery of course!
This Passover Tablescape
I chose to make this tablescape classic and used a lot of white, gold, and added in accents of blue and green. To help me keep everything on scheme, I like to go into Canva and make a mood board. I use images off of Pinterest and pull colors out from the images. I then look through my own dishware, linens, etc. to see what I have and what I may need to purchase. This set up was very simple, I used:
2 sets of porcelain plates, soup bowls, and cups – from World Market
Gold-rimmed glasses
Blue linen napkins
Two little place cards
Gold silverware
Cake stand
Plate for matzo
DIY Seder plate (7 little bowls on a platter)
Flower arrangement
2 taper candles for the blessing
Passover Seder Activities
Haggadah
The biggest activity to do during Passover is to read from the Haggadah. There are so many fun abridged versions, versions for kids, or of course the traditional one. My family chooses to do an abridged version that we started doing when me and my siblings were just kids. Although I don't have our abridged version for you, I did include some other Haggadot to share with you. If you check out this article, A Seder for Everyone, you will find a Reproductive Justice Haggadah Companion, A Global Justice Haggadah, A Contemporary Family Haggadah, and more.
One of my own favorite parts has always been the reading of the 4 questions. This is because since we were kids, my dad has used the Dr. Seuss' Four Questions (not by Dr. Seuss, but rather in that same tone/style of writing). It's a fun addition, even as grown ups!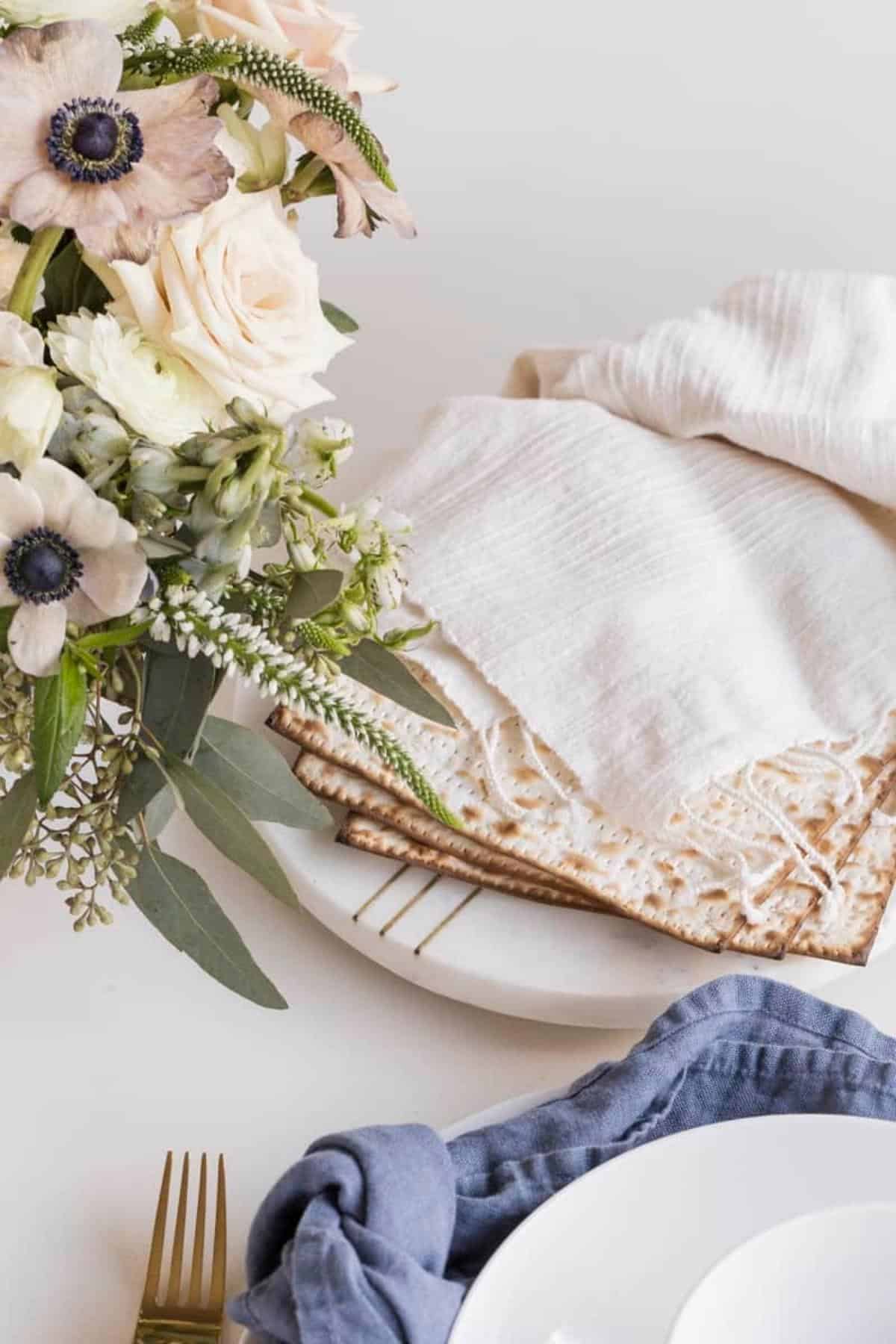 Afikomen Prize Ideas
The afikomen is a half-piece of matzah taken from the stack of 3 matzo placed on the Seder table, it's usually the middle piece. It's usually wrapped or put into a bag. Then it's hidden by the host or parents. Kids then go around and search for it after dinner. When it's found, the winner gets a prize. Prizes vary depending on the host.
And please listen to song "Shiska" by Say Anything to know my high school obsession (and now) to singing the word afikomen.
Prize Ideas
Prepare ahead of time, know what works for you as a host and for your guests. Something fun and sweet is just as important and valuable. Just make sure everyone is on the same page!
Money: This is a Wilens family tradition. My dad would ask all the parents in attendance to put together the cash they had in their wallets. Usually, when we were older, it sometimes was a LOT of cash. So, make a plan that is right for you and your guests. Our guests were made aware of this beforehand and prepared. They also added in joke gifts like punch cards or gift cards.
Gift Baggie: Fill it with fun foods, little toys, etc.
Gift Card: Pick a gift card for a favorite coffee shop, bookstore, local shop, etc.
Toy: If you know the age range of kids/people attending, you can pick something out that they would love.
Wine/Kitchen Gadget: If you are all adults attending and want to play, get a fun gift for the adults like a nice bottle of wine or alcohol, or get a fun kitchen gadget that would go over well. Know your audience!
Where can you hide the afikomen?
Some ideas from my own family's hiding places. My dad is very into this part of the Seder. Like intensely so. Some were harder as the years went on. You always want one part sticking out for people to be able to find it still. And if you are like my family and it gets too hard to find, you can start giving clues to all those participating.
Taped under a table or coffee table.
Hidden in a bookshelf, sticking out of a book.
In a cabinet in the kitchen, behind objects or under object.
Between records or DVDs.
Display shelves, between or under or behind object.
Behind the TV or a piece of art.
You can read more about the afikomen and the history here: Passover – The Afikoman.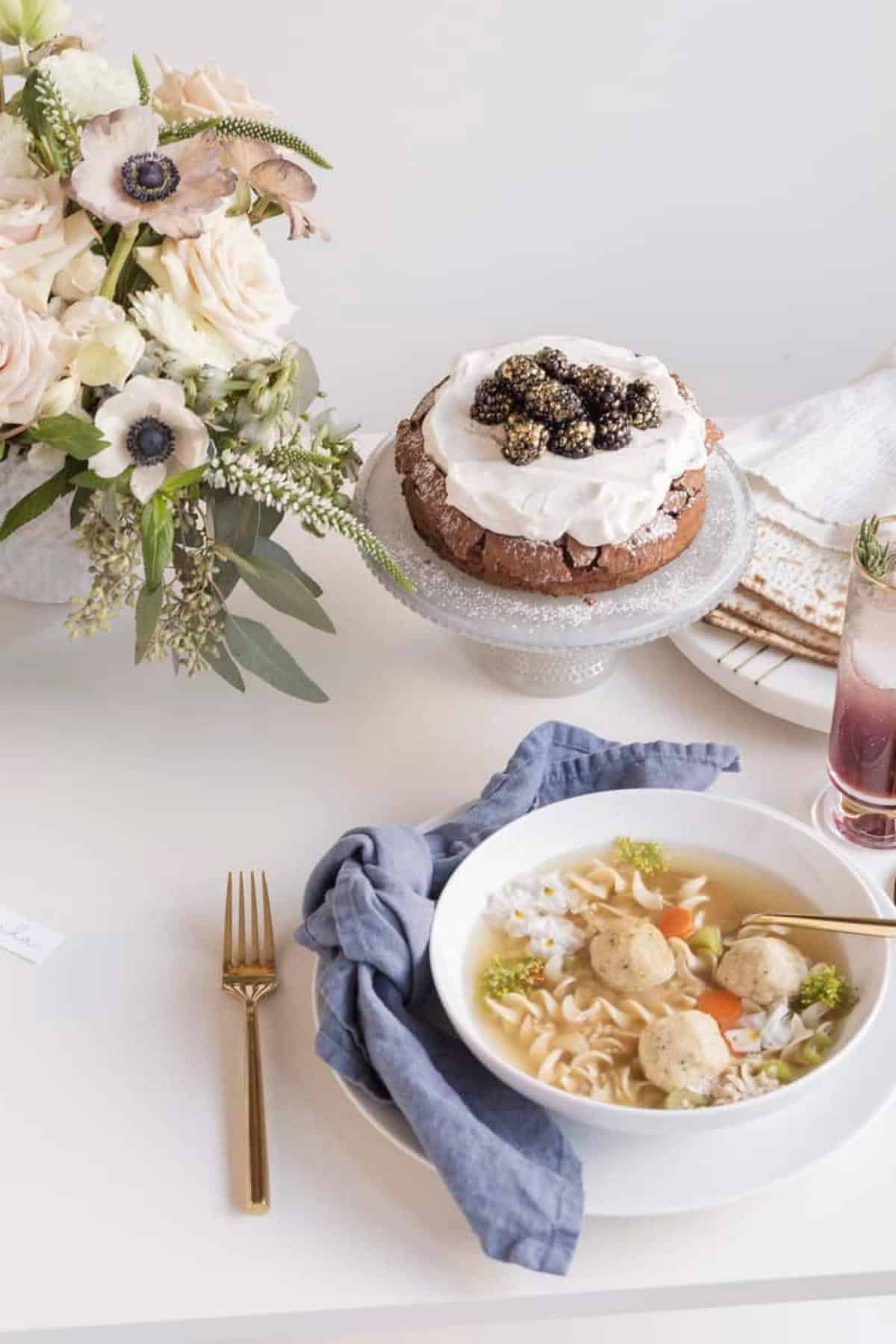 Movies About Passover
to give us something to do and stop bothering them so much in the kitchen and such. But we truly loved our orange VHS of Rugrats Passover. We watched it every year. And of course, Prince of Egypt made it into the mix and we would all, very dramatically sing along to that soundtrack (still do). There are some others, but these are the only two that matter to me.
Passover Prayer
This is such an important part to me, even though I'm not religious. It's something that happens in the Seder and was traditionally done by my Grandma Bette. She would place a napkin on her head as a head covering and we would all giggle because we always reached for a paper napkin instead of a nice linen placed out for the day. She would shakily light the candles, say the blessing, and tell us all to "shush" so she could be the center of the attention. And we used to roll our eyes and giggle so hard. But I miss this now and so wish she were here to shush us all.
I won't go into the traditions or the actual blessing, but I will link to more of that information here: Festival Candle Lighting and Jewish Holidays: Candle Lighting.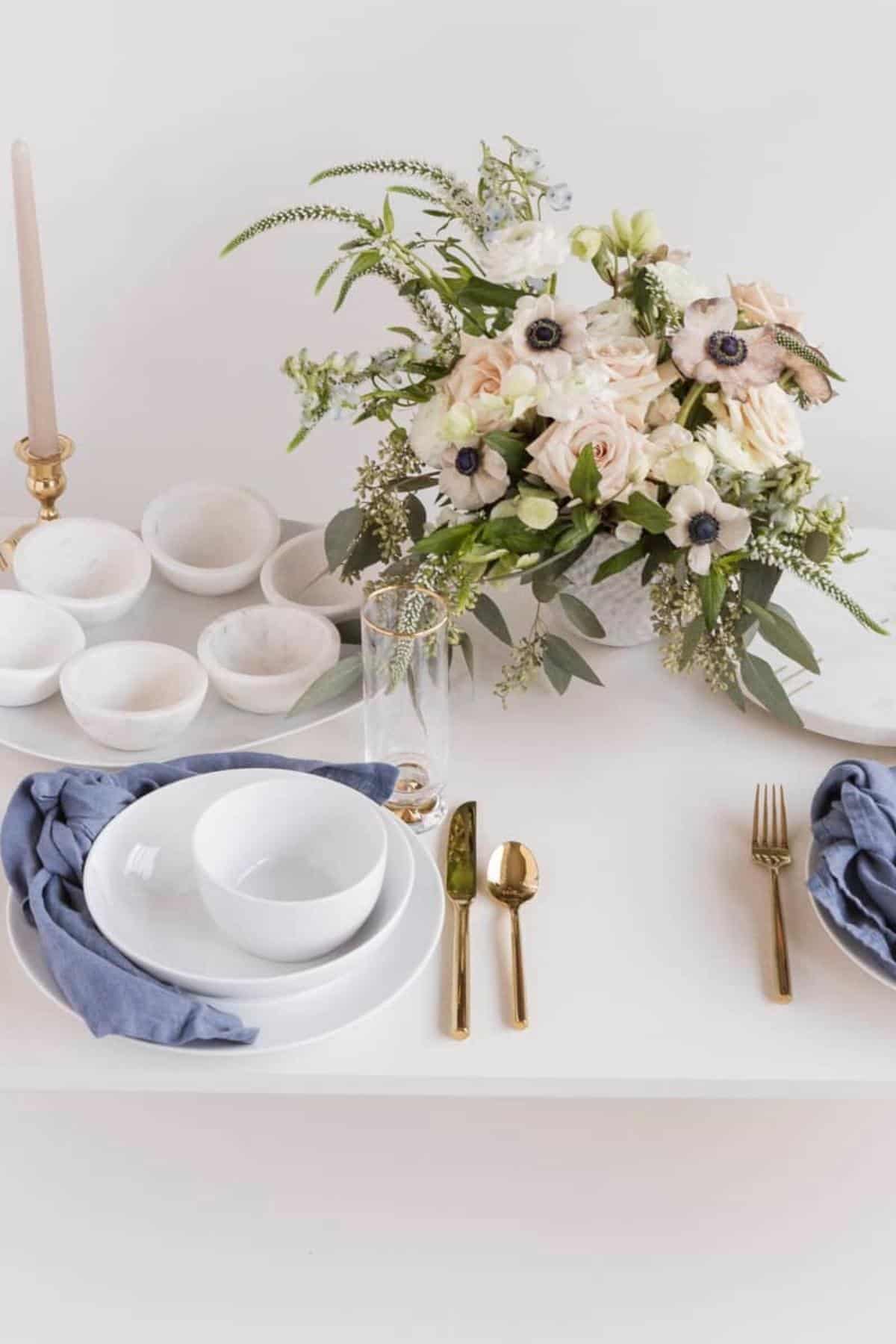 FAQs
What are traditional foods eaten at Passover?
There are a few very popular dishes that are served and some really depend on your specific culture, upbringing, and location. Some things you will find at every Passover Seder include the items on the Seder plate. This usually consists of: a shank bone (or root vegetable to be veg), hardboiled/roasted egg, horseradish, charoset (apple and nut mixture), parsley, lettuce/bitter herb, saltwater, and matzah. You usually will also have red wine, gefilte fish, matzo ball soup, chicken, brisket, potatoes.

Here is a fun coloring page for a Seder plate.
How do you set the table for Passover?
Passover doesn't have special place settings, but rather most people use their nicest dishware, linens, etc. There isn't a special way of setting the table except for setting the seder plate on the table, the 3 pieces of matzo (separated and covered with a cloth), and the blessing candles. Your dishes, cups, etc. can be placed however your family likes to set the table.
Is Passover formal?
Passover in my family was a time to pull out the nice dishes, wear semi-dressy attire, but then sit back and relax. It's filled with a lot of drinking, laughter, and good times. We sit reclined and relaxed to symbolize being free. This is a time to relax and enjoy freedom and your loved ones. It does not need to be formal.
Other Posts for Passover
Love this Post?
Did you use this article and did it help you? Awesome! If you have a quick minute and could leave a comment below, I would appreciate the support and knowing your feedback! And if you're over on Instagram, be sure to tag me in your photos.