Halloween Party!
I've made another cake. So sue me! And it was for another collaboration with my girls, Alex and Anna. I guess I just think of throwing a party and know that we need a cake. As the goddess, Julia Child always said "A party without cake is just a meeting". So for this Halloween bash, I knew I wanted to make a cake with pumpkin spice because who doesn't love everything pumpkin? Okay, I know there are plenty of you that don't. I used to despise everything pumpkin, but then I started trying new things and realized I do like pumpkin, just not in a pie! Haha. Basically, I love pumpkin now, but pumpkin pie by itself is not my jam.
This cake was a fun way to tie together the pumpkins on the table and the pumpkin flavor we love in fall. The last collab we did was based all around the wonders of fall and those deep beautiful colors you find in autumn. But this time, we took another approach to fall. It's a more feminine, bright version that we laid out for this Halloween table. So many pumpkins, a beautiful cement skull by Anew Nature, and gorgeous blooms once again from Trader Joes. And my girls brought all types of amazing treats. Below is a little menu of the things we made for this fun Halloween bash! I don't have the soup recipe up yet, but it'll be coming at ya soon! It's so yummy and easy...cuz you know I don't like complicated ones!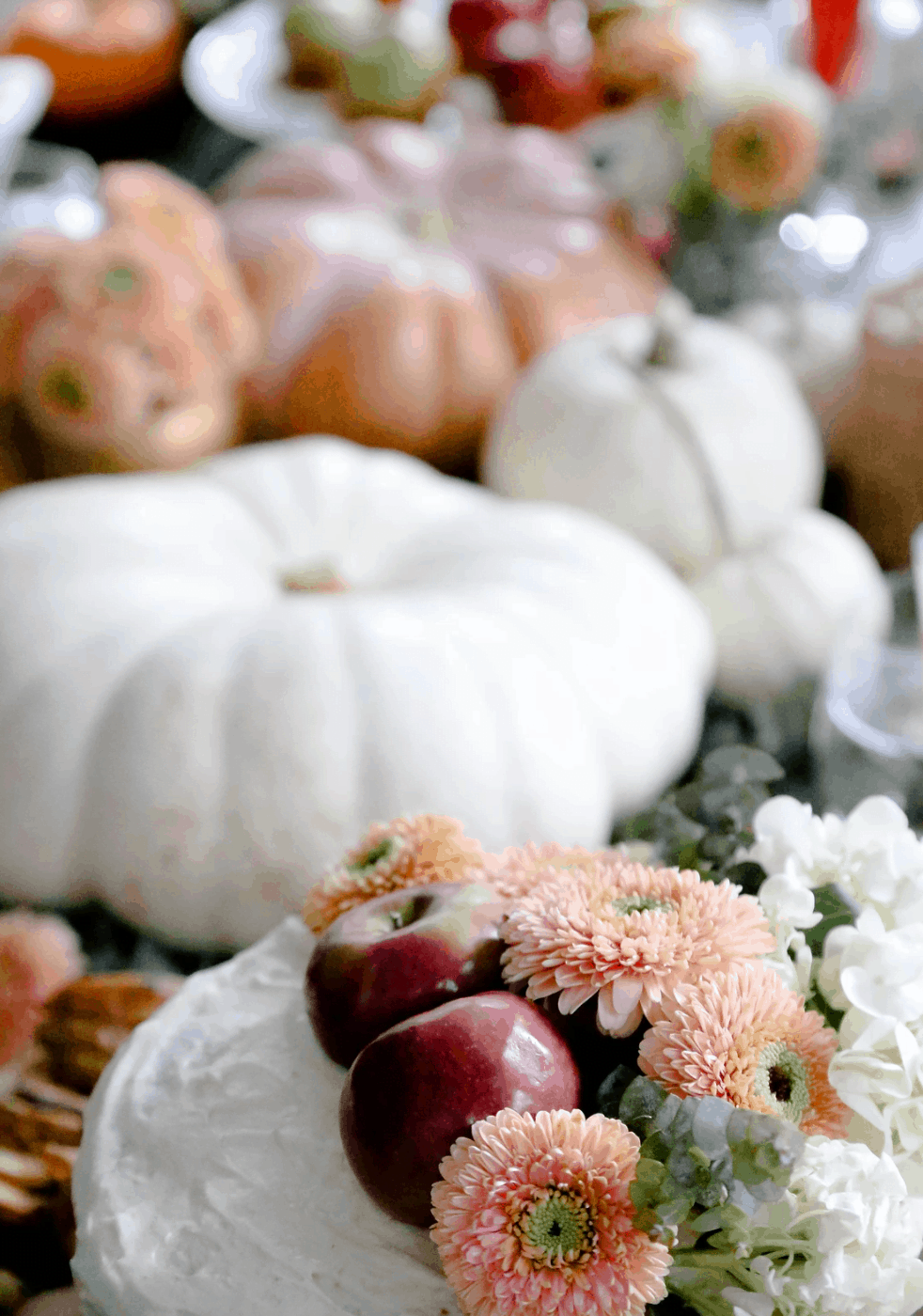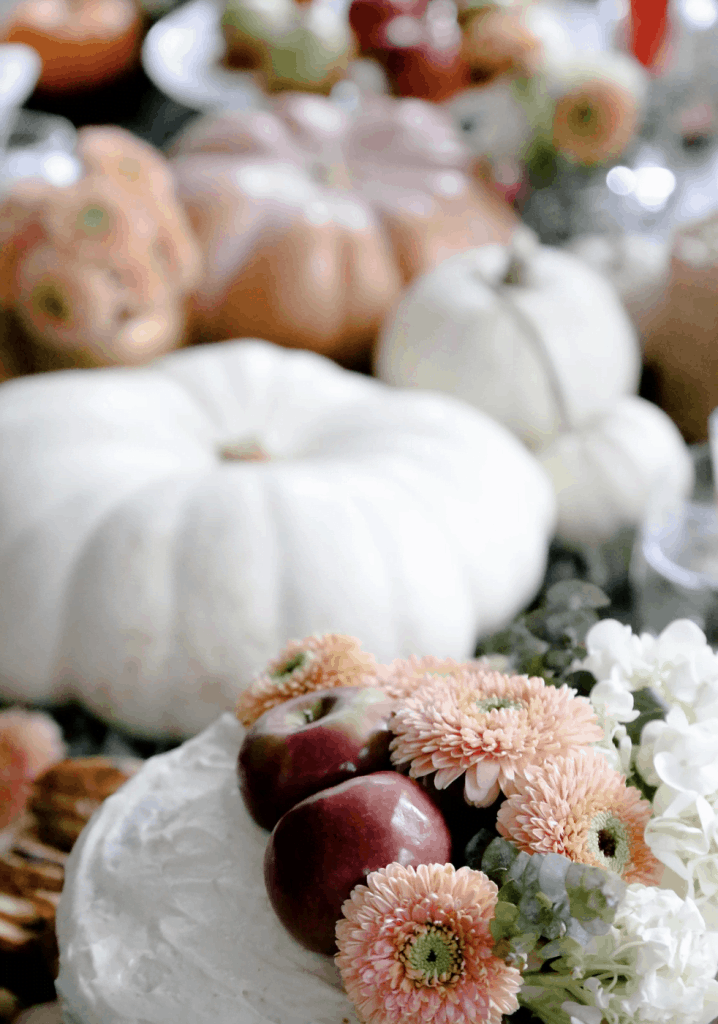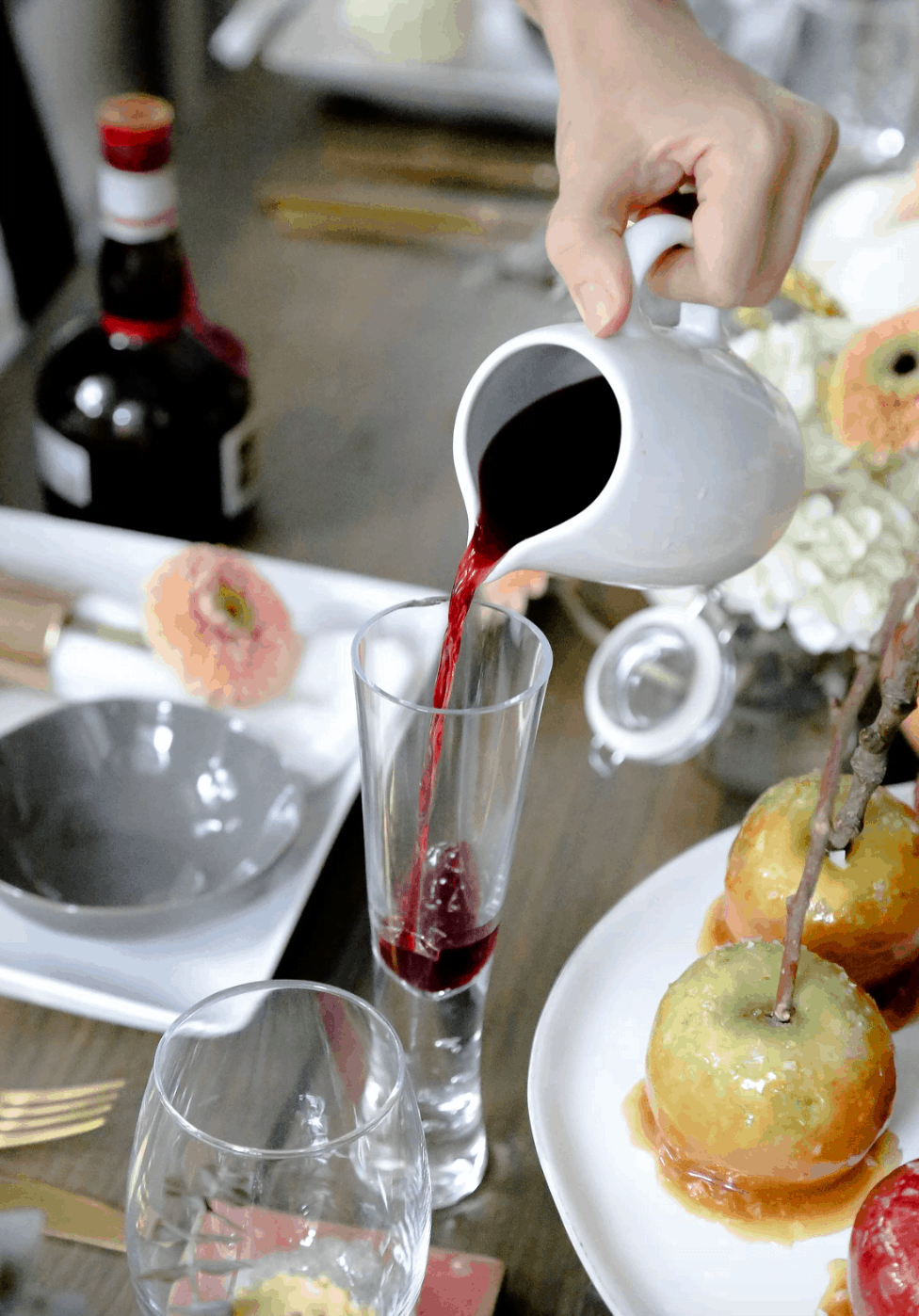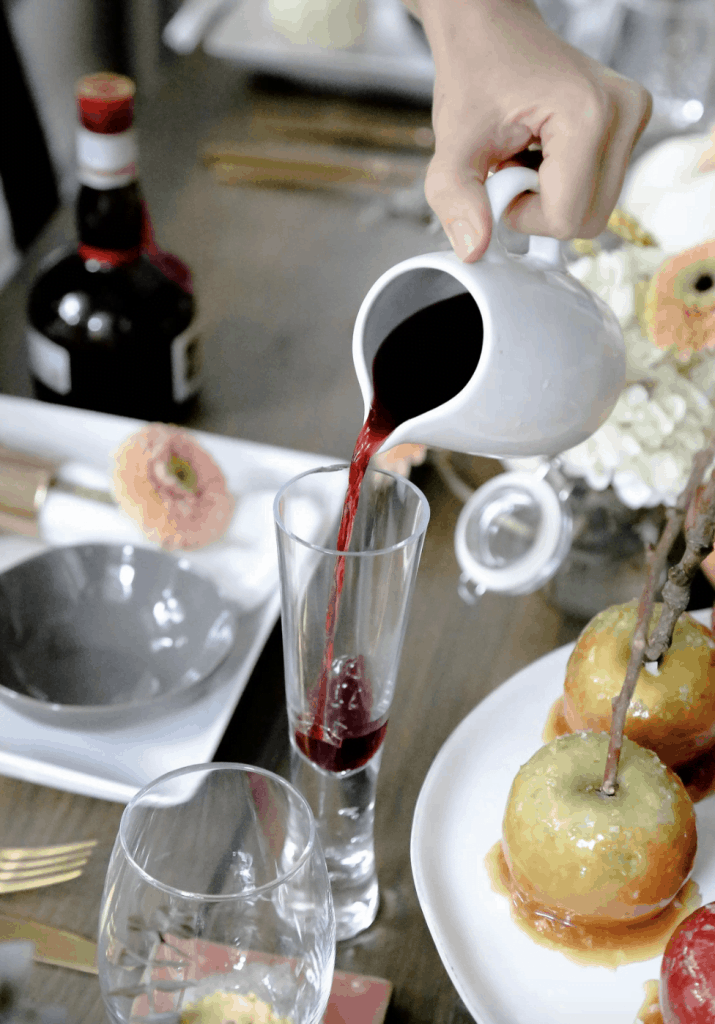 Halloween Recipes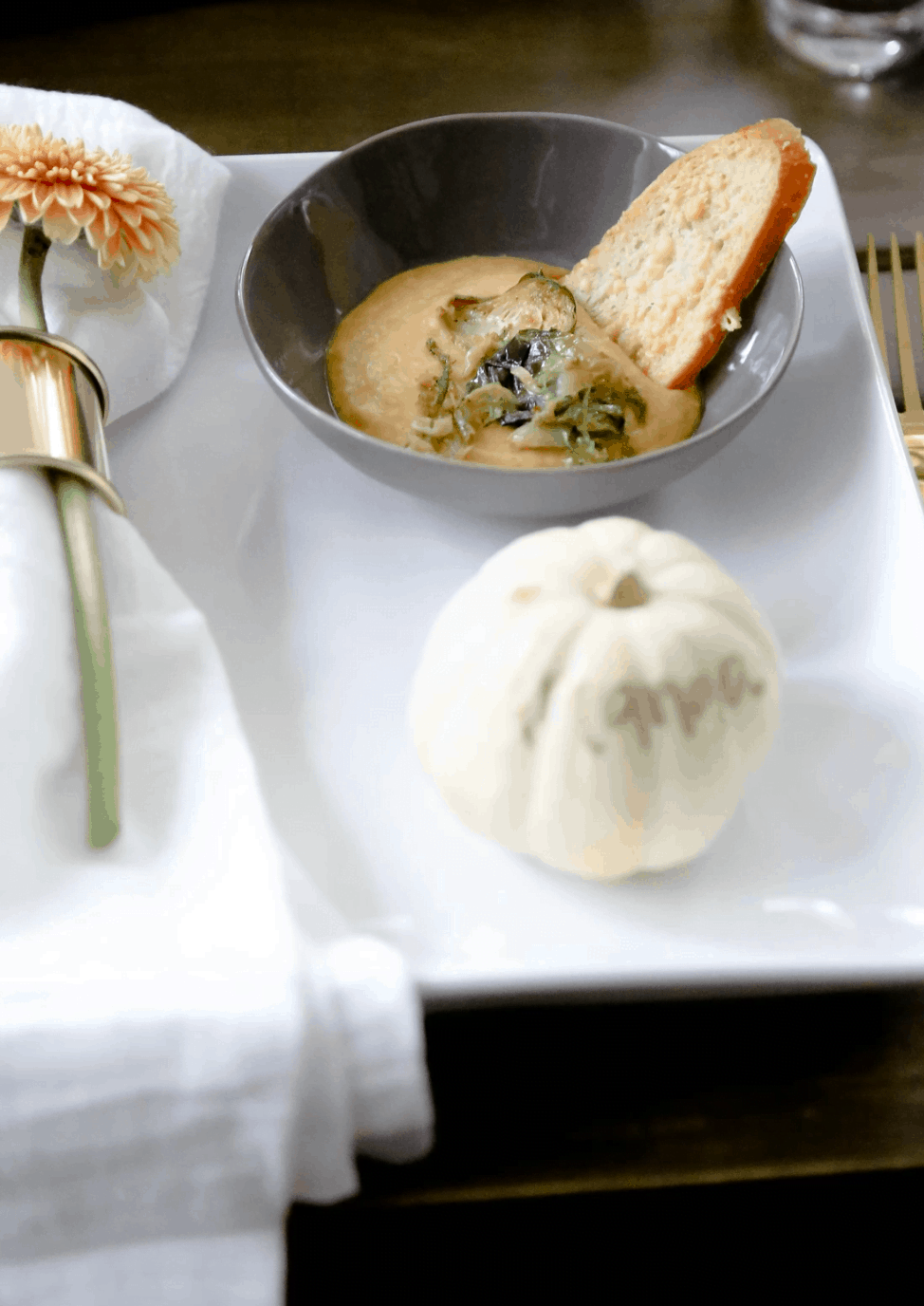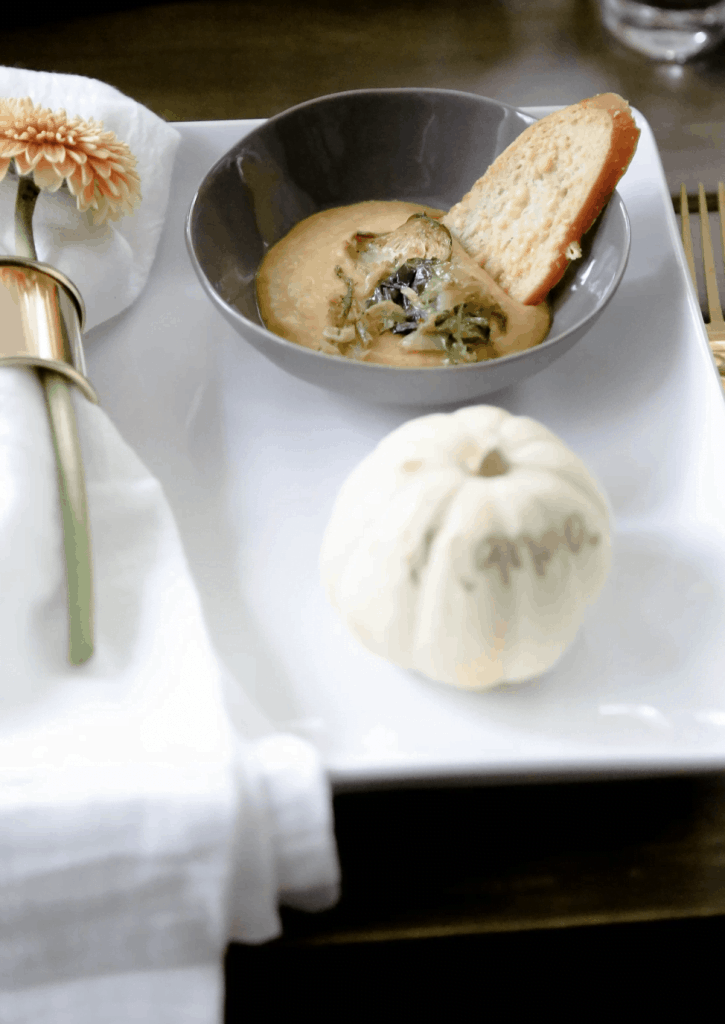 Halloween Party Tablescape
I used all the same florals that were on the table for the cake as well. So to make the little bouquets I used a few different flowers: eucalyptus, hydrangeas, and small gerbera daisies. I always thinking picking 3 or more different kinds of flowers or greens can help with the texture of a vase and also a cake. I prefer the quarter or half decorated cakes as well. So pick a few flowers, greenery and build it until it makes sense to you! Add an apple or two and make it as full as you'd like.
Cheers to the second successful collaboration with my lovelies. I'm so happy to have these wonderful relationships with such strong women. Community over competition. Let me know your favorite Halloween treats in the comments below!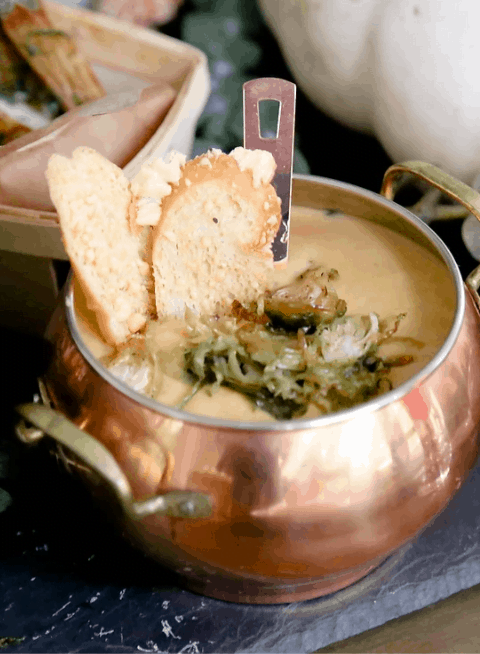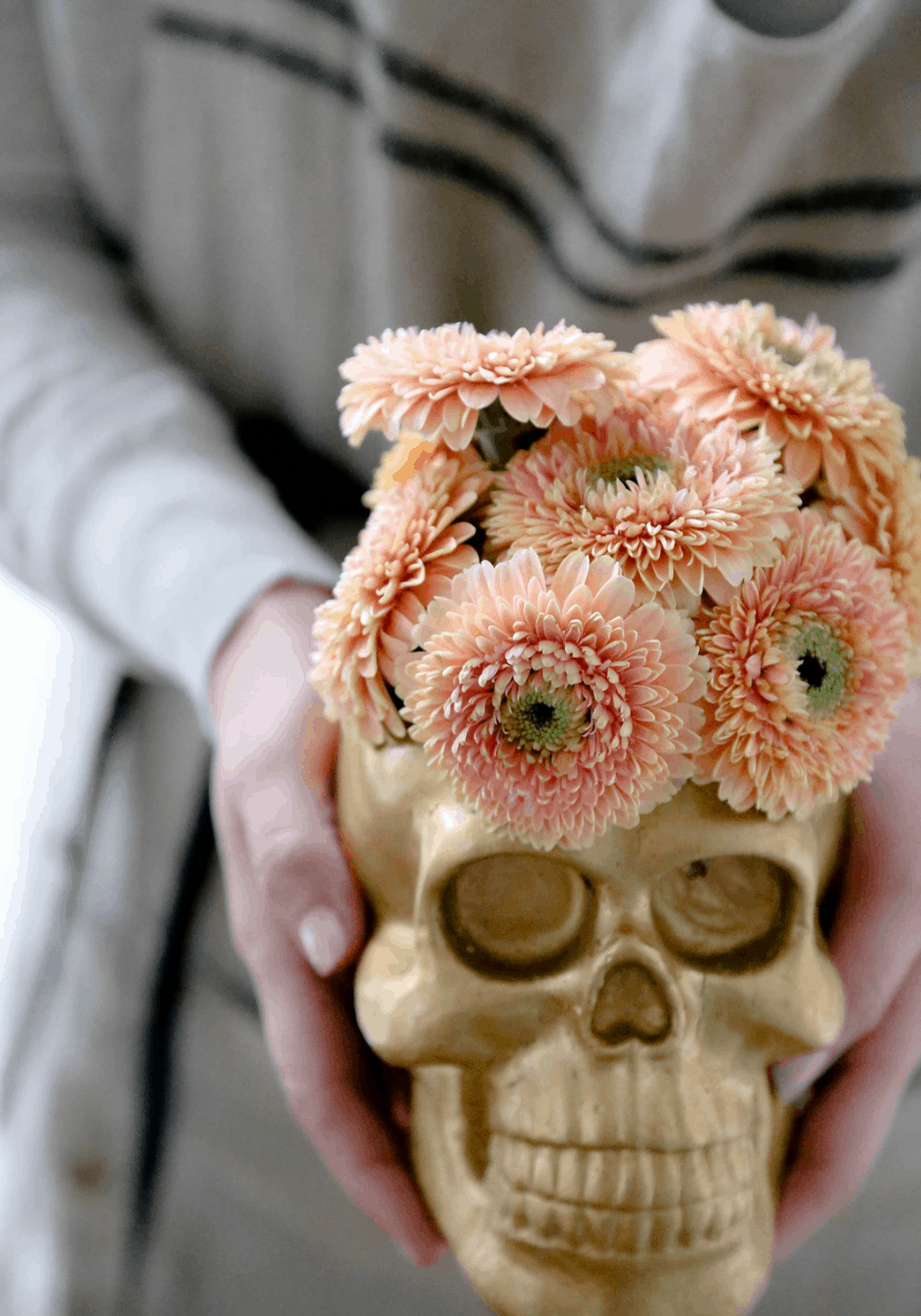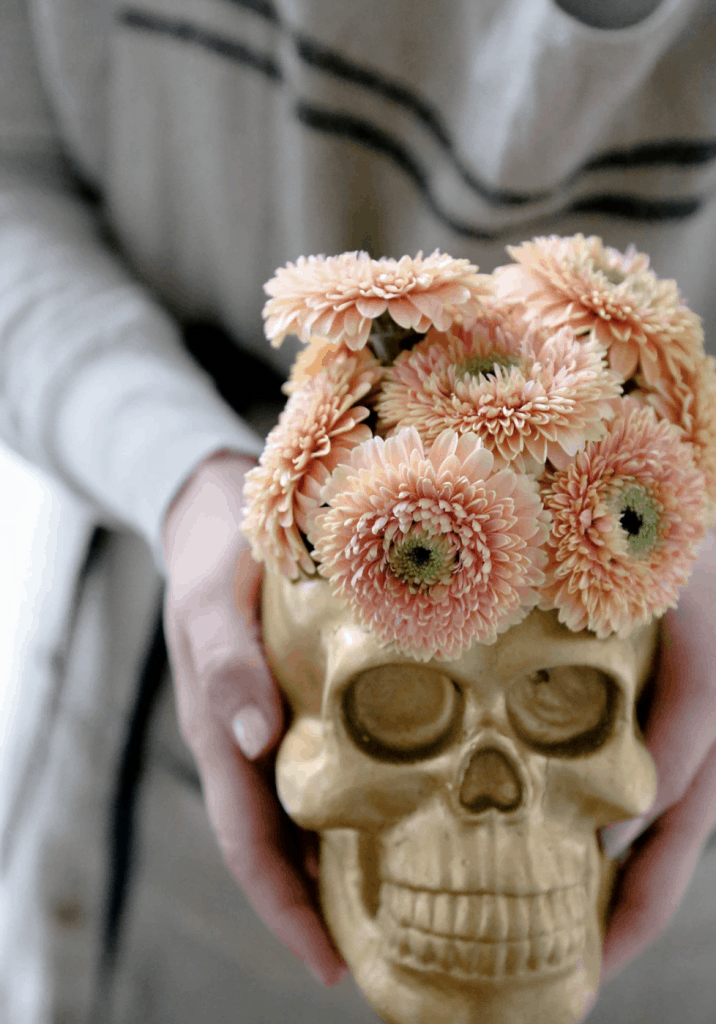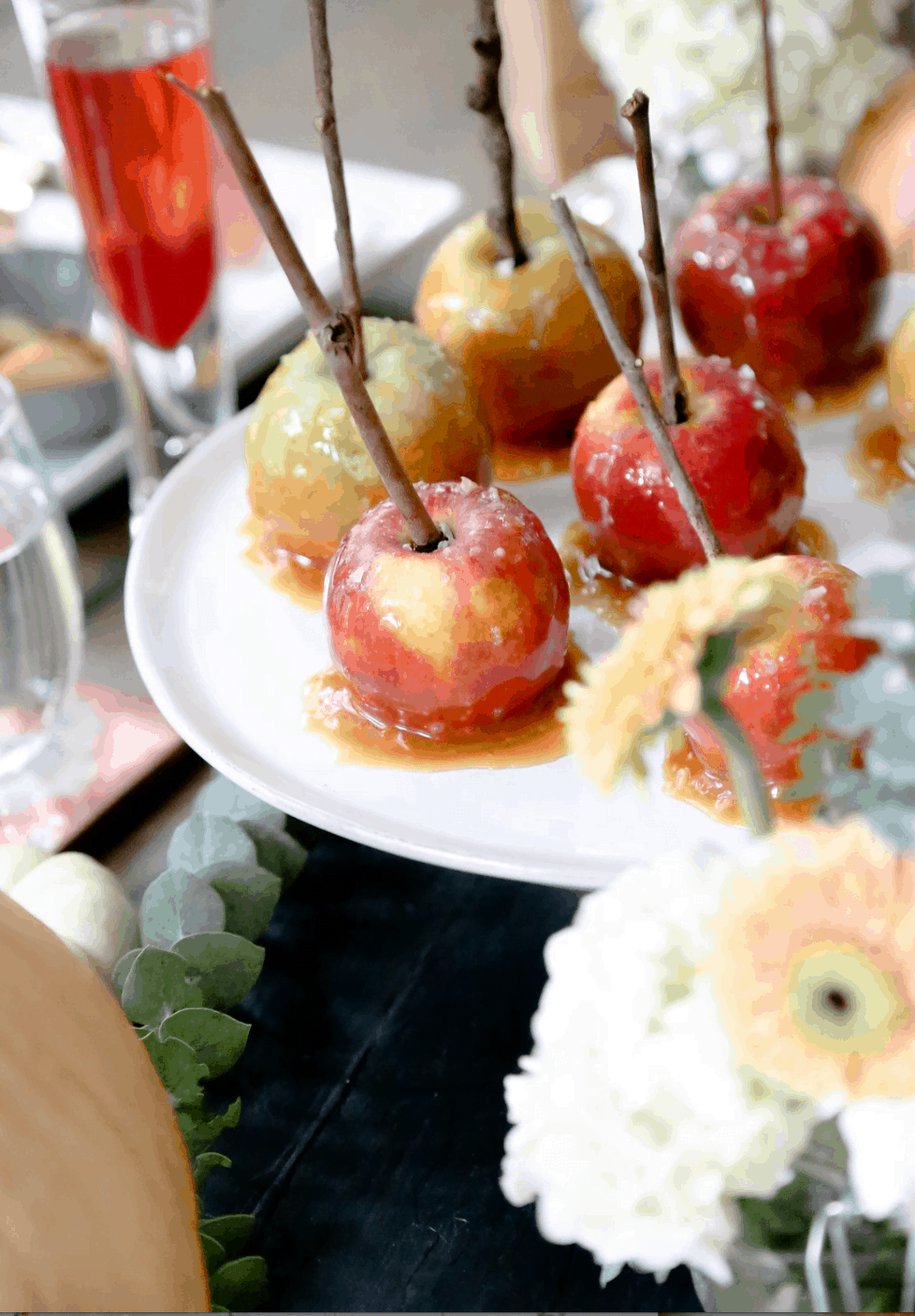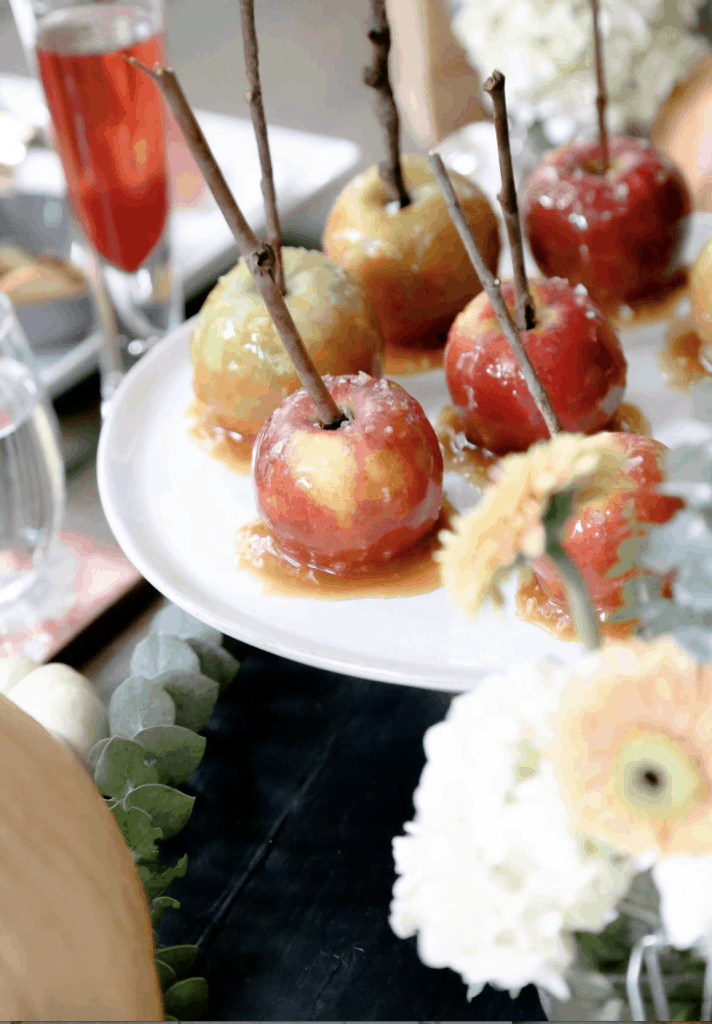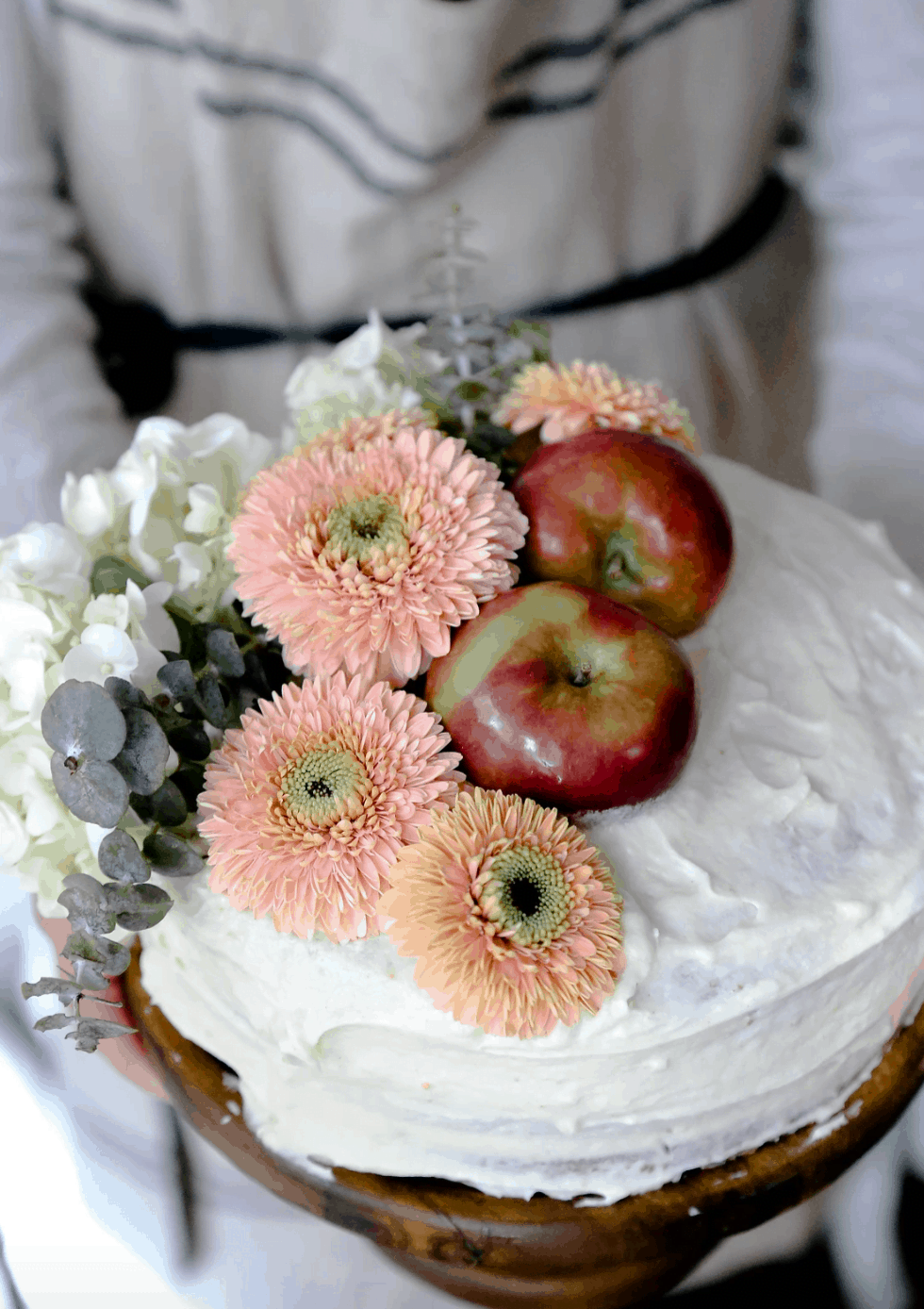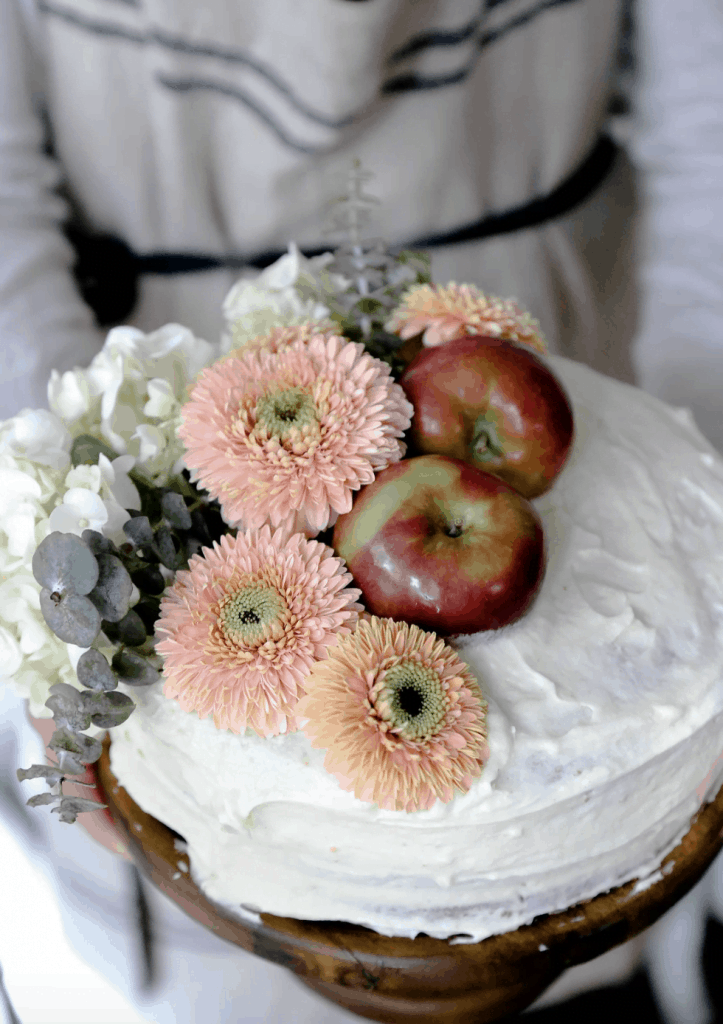 Fall Recipes to Try
Love this Post?
Did you use this article and did it help you? Awesome! If you have a quick minute and could leave a comment below, I would appreciate the support and knowing your feedback! And if you're over on Instagram, be sure to tag me in your photos.