Apple Cider and Spooky Cranberry Cocktails! Oh man how I love apple cider. Obviously it's delicious and in high demand over Thanksgiving, but I love it all year long. So when Eckert's had me and my gal pal out to the farm to pick apples, I was ecstatic that red delicious were among the apples ready to be picked...because they are perfect for cider. Oh and we had a blast picking pumpkins as well. We used the apples to make a small thing of cider out of it and a few other cocktails for the perfect spooky and autumnal drinks.
Now, I made a lot of recipes when we got home from the farm and I am so lucky that I had my BFF with me to help make all this magic. We made everything from Pumpkin Maple Poptarts, Apple Cider Donuts, to these delicious drinks. There is the Pomegranate Cranberry Sparkler Cocktail and the Homemade Spiced Apple Cider. Or you could even mix the sparkler and cider together for a truly dreamy cocktail. Perfect for the fall.
I made these recipes as Halloween recipes, but they can for sure be made as any fall party or even Thanksgiving. I hope you love them as much as I do!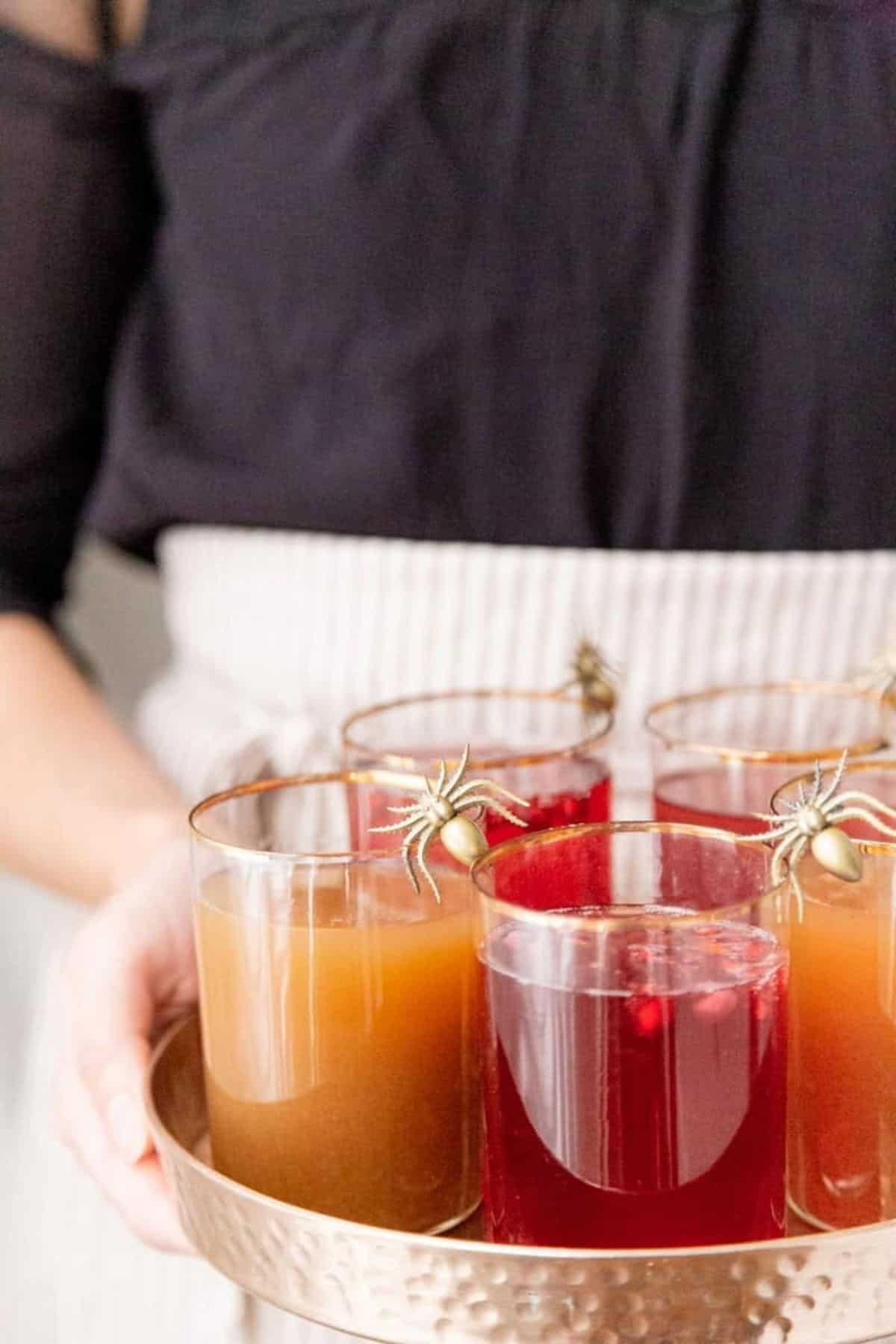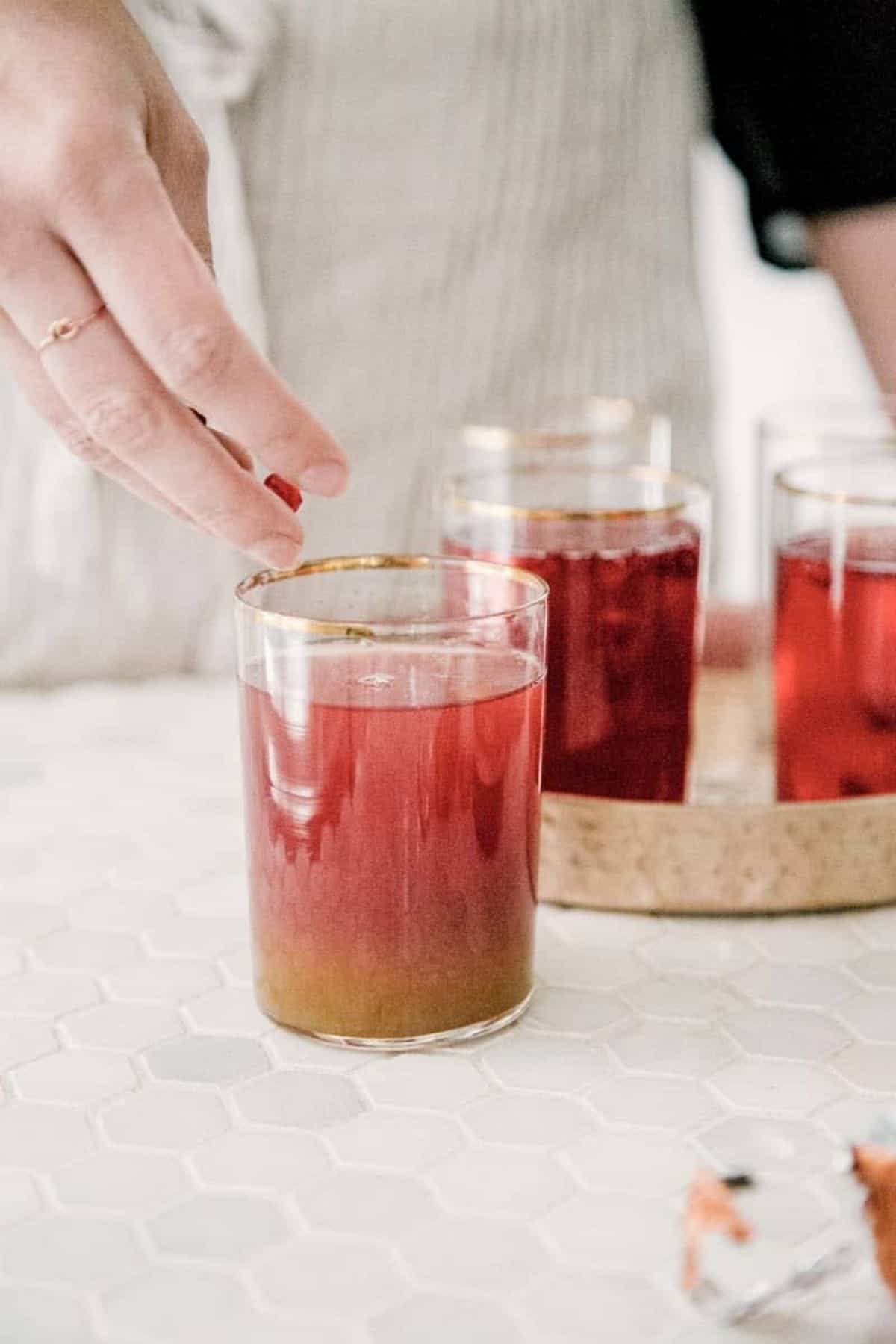 Ingredients for Pomegranate Cranberry Cocktail Sparkler
Pomegranate Cranberry Juice
Champagne (aka sparkling wine for you sticklers)
Pomegranate seeds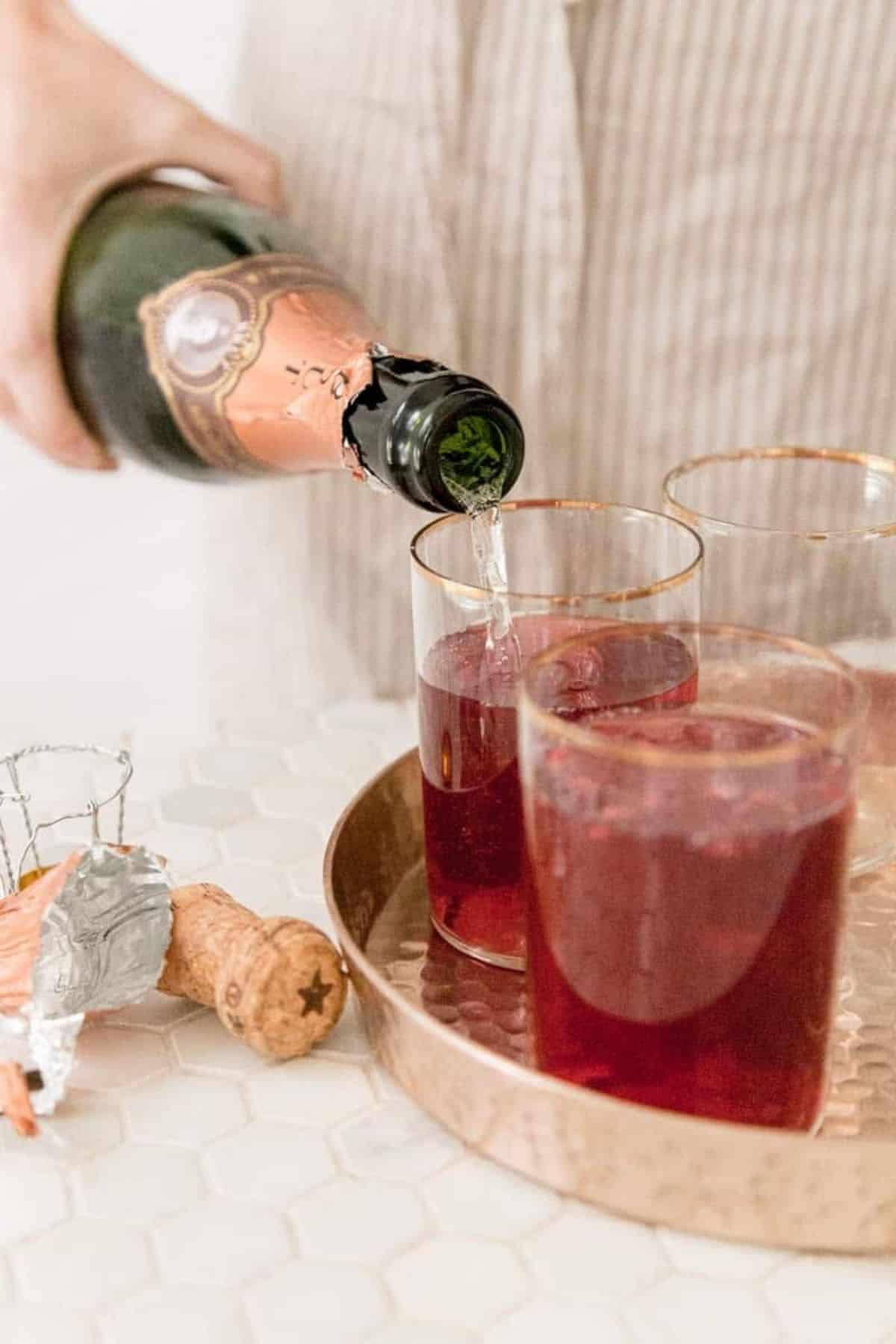 How to make Cranberry Cocktail Sparkler
In a glass pour 1 part pom cranberry juice and 1 part champagne.
Add pomegranate seeds.
How to make Apple Pom Drink
In a glass pour ⅓ of the glass full with apple cider and fill the rest with the Pomegranate Cranberry Sparkler. Enjoy!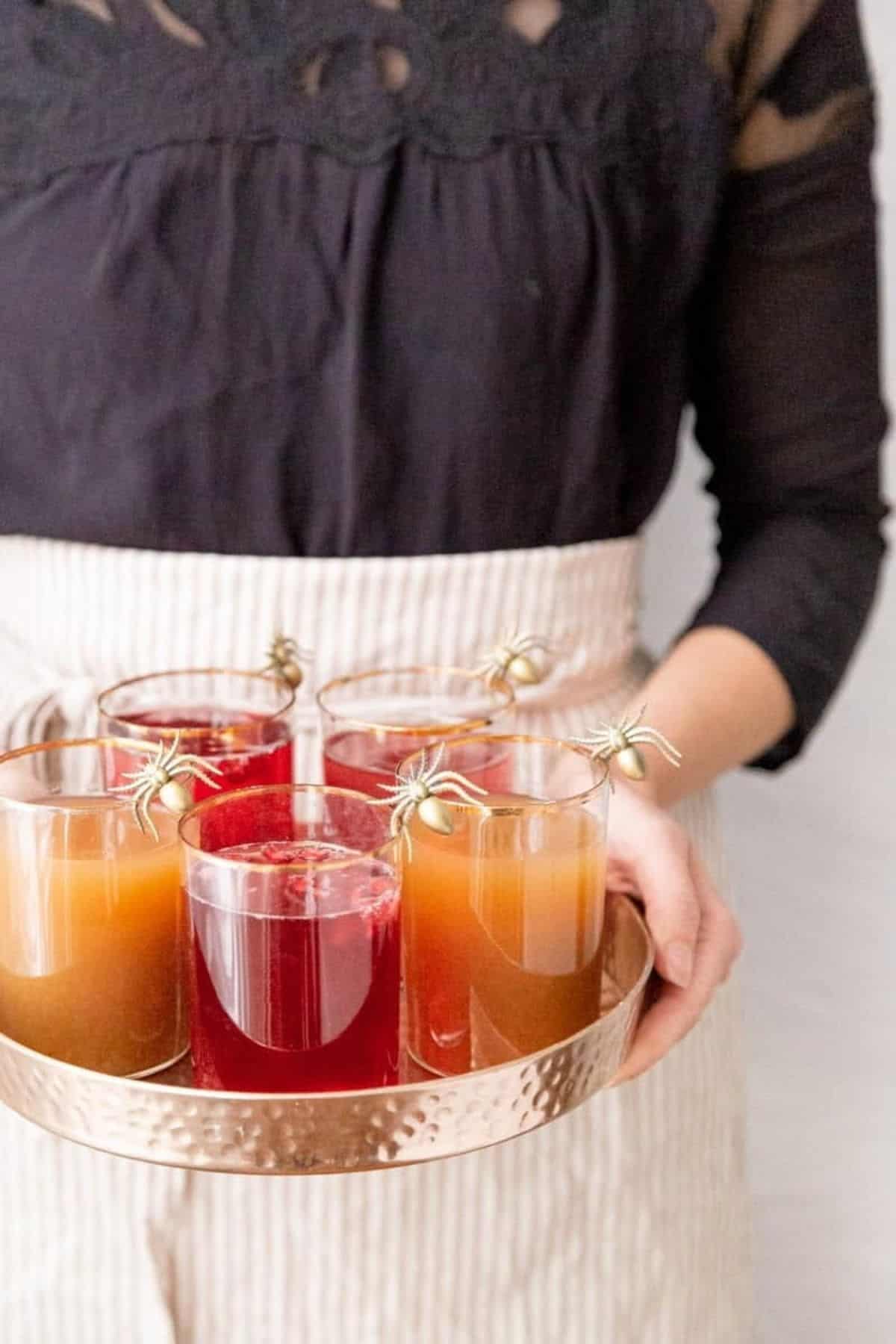 Other Fall Recipes to Try
Love this Recipe?
Did you make this recipe and just love it? Awesome! If you have a quick minute and could leave a star rating and comment below, I would appreciate the support and knowing your feedback! And if you're over on Instagram, be sure to tag me in your photos!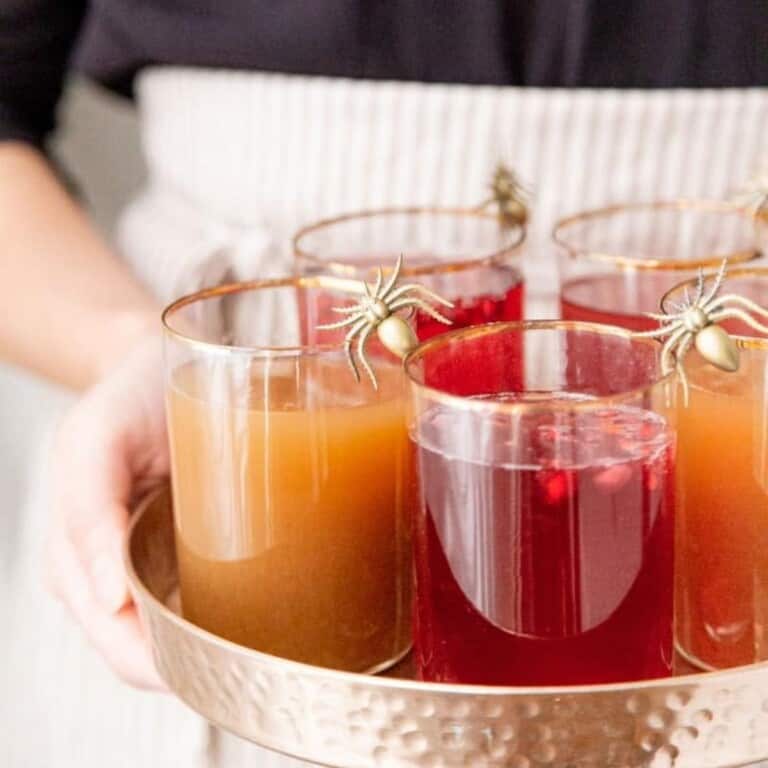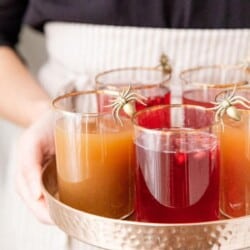 Ingredients
½

cup

Pomegranate Cranberry Juice

½

cup

Champagne

or sparkling wine, or sparkling soda for mocktails

1

teaspoon

Pomegranate seeds
Instructions
In a glass pour 1 part pom cranberry juice and 1 part champagne. Add pomegranate seeds.
Notes
- Mocktail: To make this into a mocktail, just add sparkling soda instead of sparkling wine!
Tried this recipe?
Mention @amanda.wilens