I created this free blog post because this was something I wish I had access to before I got started (and many steps along the way), but never did. Many food blogger friends said I should make this into a paid E-Book, but the whole point of this is to be FREE, because I want everyone to have access to it. No need to enter your email and subscribe and no need for payment. This doesn't include everything you'll ever need, but is a big time round up of a LOT of the basics.
That being said, I did include a donate button that links to my PayPal, so if you have the means and wish to show your appreciation for this resource list financially, that's great and I will donate the proceeds. But no pressure if not…I really wanted to pay it forward here! Blogging is expensive and takes years to figure out, so let me help you get there faster. Also, there are a few affiliate links below. You won't be charged anything extra by using them, but if you use my links instead of Googling them, I will receive a small commission, so I would really appreciate you showing your support in that way!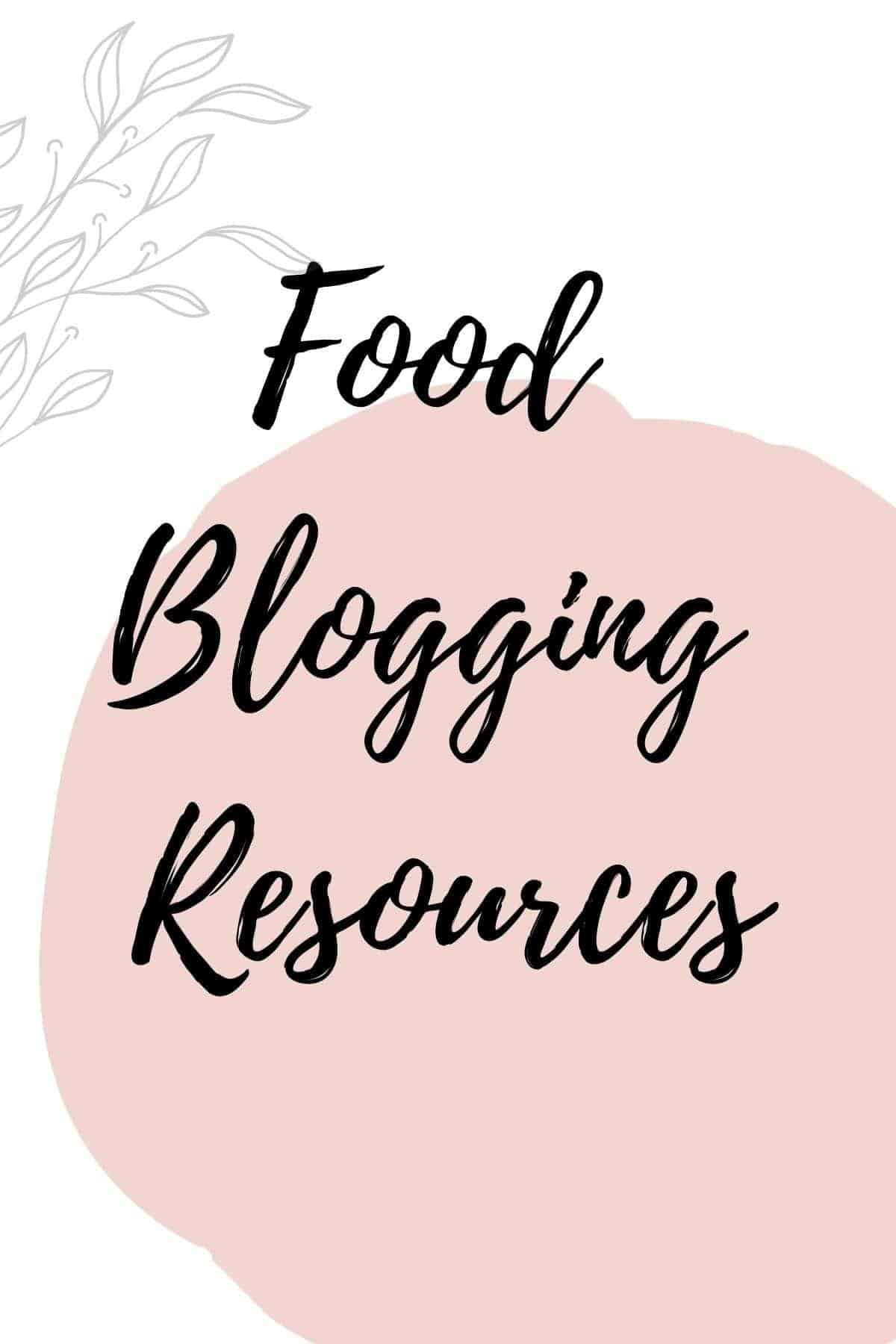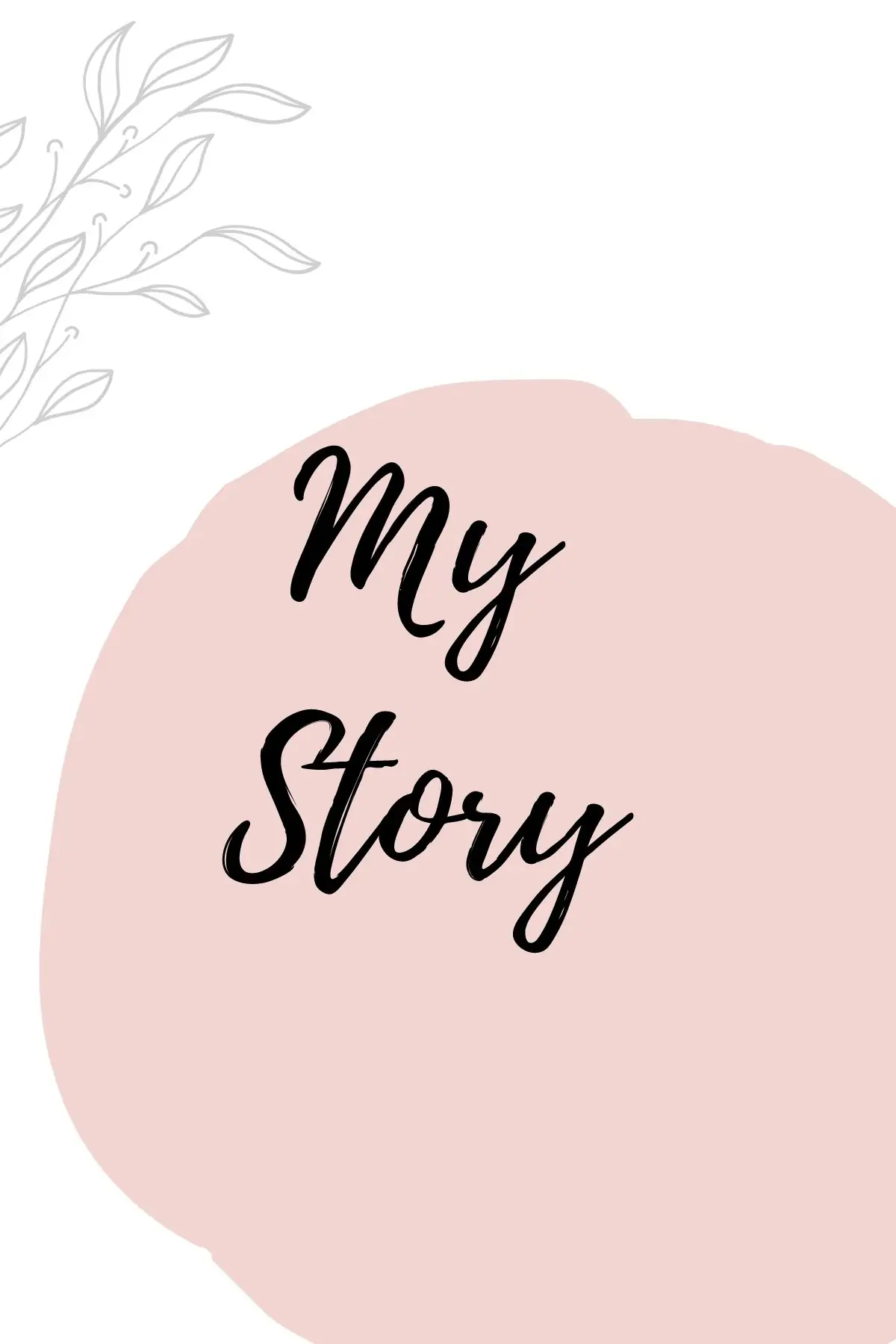 My History with Food Blogging
When I started off I was taking photos at restaurants and doing a few recipes on my site. But since I took cooking courses when I was five years old and loved making my own recipes and experimenting with baking. I also started photography when I was just 13 in my middle school science class, so I knew the basics and practiced a lot by doing portrait and family photography as I got older.
For about the first year I had my blog, it was just as a side hustle. A way to be creative outside of work. And a way to build a community for myself in St. Louis (where I had just moved). I created a goofy title Feed Me with Amanda and created a blog on Wix, which ended up being a nightmare later for blogging. But it was fun, and it wasn't super serious yet.
Then, almost a year in, I met someone who worked at a regional food magazine. They liked my Instagram and website, so I began working with them a little. I did some restaurant shoots, online articles, styling, and features in the magazine, which is how I originally started to get any compensation for my work. Again, I wasn't doing this often, just in evenings and on weekends.
I then started doing collaborations here and there, some in exchange for products or exposure and some for a few hundred dollars. Nothing truly worth my time. As I bettered my photography, I started to shoot for local restaurants and Shutterstock. It was something fun to do on the weekends and gave me some extra cash. And I got to meet and work with so many people inside the community. Again, my blog was on the backburner. With all these ventures, nothing really interacted with my own website.
It was only within this last year (2020) that I started to actually think about this work being fulltime. My partner and I moved back to California at the end of 2019, and I left my fulltime job. I started doing freelancer photography work and marketing consulting, but I lost a few clients when the pandemic hit in 2020. That's when I started to seriously think about how to make my blog my fulltime work. I had taken courses over the years for photography and social media, but never anything for websites, SEO, pitching partners, Pinterest, Google, masterminds, etc. It seemed like a good time to get started.
At the end of May I took a coaching call with Sam Adler from Frosting and Fettuccine, and she helped me to realize the focus I wanted for my brand: entertaining (events, recipes, DIY, etc.). She also helped me to see the change of name I needed, some courses I should look into, and how I needed to switch from Wix to WordPress and so I could work on getting ads on my blog. So, in the last 9-ish months I've created a WordPress page with my new domain (such a pain to transfer from Wix, but so glad it's done), built out my new branding, come up with strategies, taken courses on Pinterest, SEO, Pitching Brands, and more.
And one day I thought, wow…I have learned SO MUCH in just this last year alone. Blogging isn't just taking pretty photos and posting to Instagram. There is so much in this. I wish someone gave this knowledge to me before I started. So, here we go… all things you should do before starting a blog and all the resources I've used!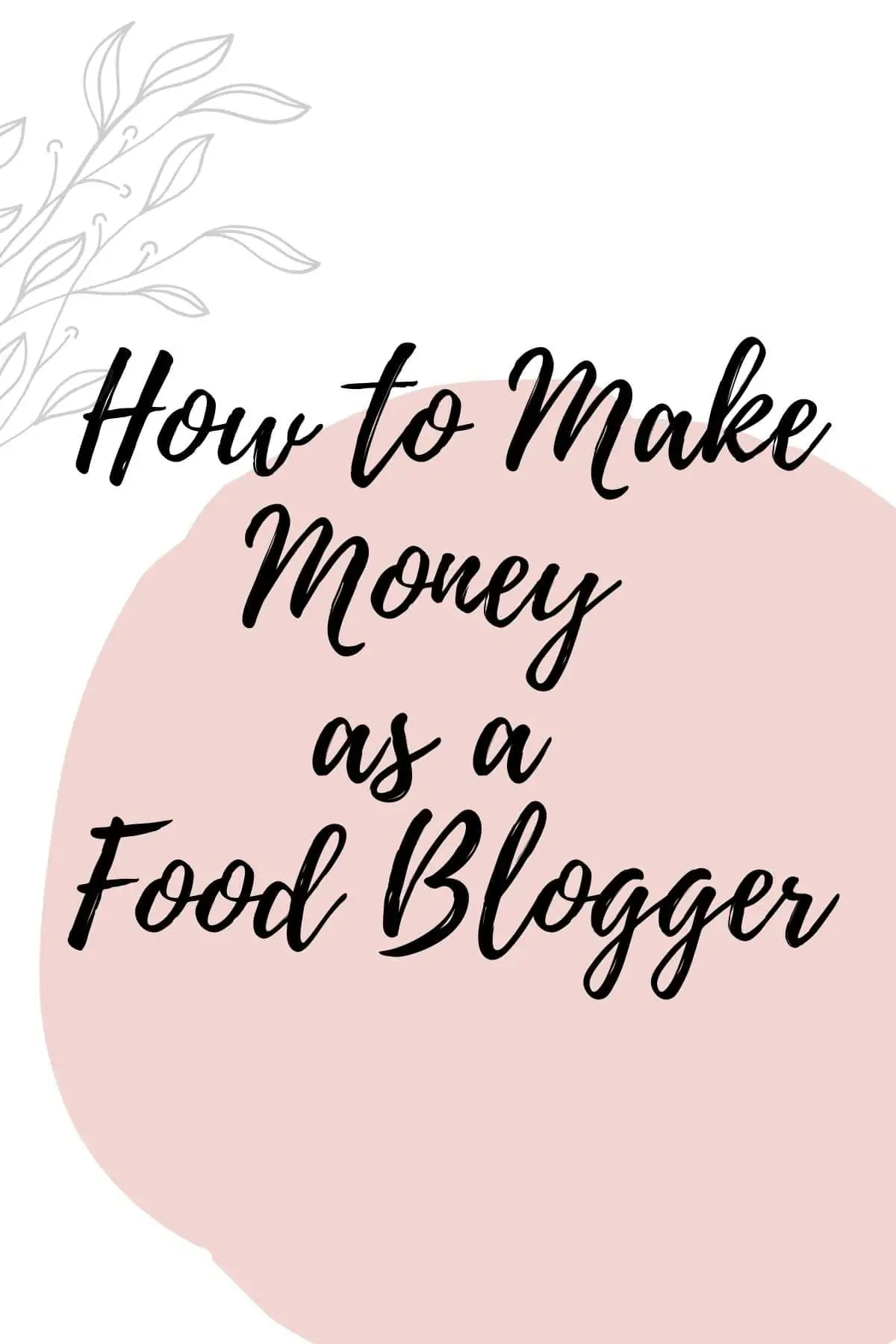 How to Make Money as a Food Blogger
We're going to talk about this first and foremost, because I think there is a lot of confusion around this, and so let's start with this section first. There are many ways to earn income as a food blogger. There are probably more than even what I've listed here (pay to watch apps, YouTube ads, cookbooks, etc.), but for now I'll tell/give you some of the main ways. Just remember that in the start…you won't be making money. This isn't to discourage you, but rather to prevent you from getting discouraged when money doesn't come right away. There is so much you have to put into this first.
Also, here is a great article on Cosette's Kitchen on "How to Make Money Food Blogging".
Ads on Your Site: I'm starting with this one because honestly, it's my and so many of my blogger friends' goals. This one is tough to crack, but once you have it going you usually don't need the other income. To make money this way, you need to get to about 50k users a month for MediaVine, 100K for AdThrive. I've been told by many to stay away on a food blog from using Google Ads or anything like that and to wait until you have a larger viewership.
Partnerships/Collaborations: These will probably start off small. I would say try to wait until you at least have a few thousand followers before you start pitching. You can build up partnerships and relationships with brands by doing exchanges in the beginning for product, but honestly, it's not usually worth it with a lot of deliverables (photos, videos, recipe development, etc.).
Food Photography/Videography – brands or restaurants: If you are a talented photographer, videographer, or stylist, you could take photos or videos for brands or local restaurants. It's a great way to earn income as a photographer.
Photos/Videos for other bloggers: Again, if photography or videography is your forte, other bloggers (usually big brands) are sometimes looking to outsource this work.
Contributor on a website or magazine (photography, recipes, and/or styling): Once you've built up your work portfolio, you can start pitching yourself to big websites or magazines. You might be added to roundups, which don't always pay, but are good features.
Courses/E-Books: Once you've built up your own knowledge and skills, you can start your own courses or sell E-Books. I've built up a lot of photography and styling knowledge over the years. That's why I sell an E-Book and course on that. Learn and grow, then teach what you know.
Affiliations: Affiliations can come from big or small brands. And they usually work best when you've gotten a large following on a platform. Many companies now have affiliate partnerships or brand ambassadors. Influencers promote the company's product and are given a link and usually a code for their followers. So, when followers purchase the item (at the same price), the influencer is given a percentage of that.
Sell Images/Videos: Sell your images to stock company/agencies (ex: Pexels, Shutterstock, Adobe, etc.)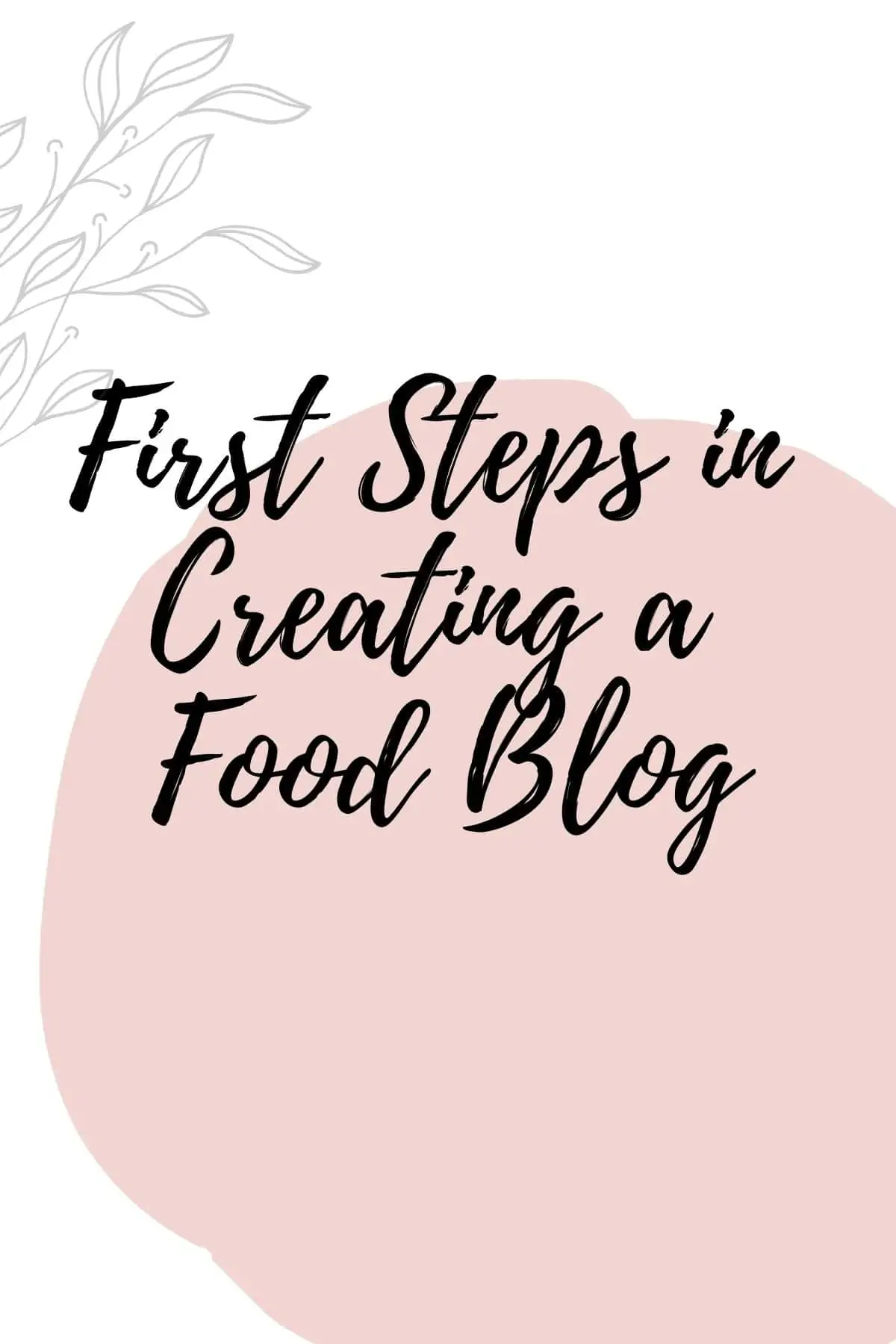 Steps to Take Before You Start Your Blog
To become a blogger there are a few main things you need to be willing to do to actually make it work. You need to be okay making the time commitment to make it work, investment of time and money, and have the determination/mindset to make it work.
The Investments You Need to Make:
Photography: Camera (with lenses, lights, tripods, etc.) or hire a photographer for each shoot. Doesn't have to all be the best equipment at first.
Website: Paying for a WordPress.org site, domain, plugins, hosting services, technological support, potential web design or pieces of design, custom emails.
Editing Software: Like Lightroom and/or Photoshop.
Computer: Editing capable computer and external storage.
Courses: Courses, lessons, memberships.
Phone: Phone editing apps and storage.
Props, Boards, and Ingredients: Props, ingredients, boards, anything you need to create for each shoot.
Things you might invest in later:
Online Photo Galleries: such as Pixieset
Additional Apps and Software: like Planoly, Tezza, etc.
Assistance: freelancers to help build your website, manage partnerships, and manage Pinterest or social media; photographers or videographers; assistants for shoot days; personal/virtual assistants; accountants; etc.
SEO/Website Audit: Maybe a few months or a year in or longer, you might want to pay for a website audit to make fixes for user-ability and SEO (links for those below)
Mastermind Courses: courses to work on your photography/styling, SEO, mindset, etc.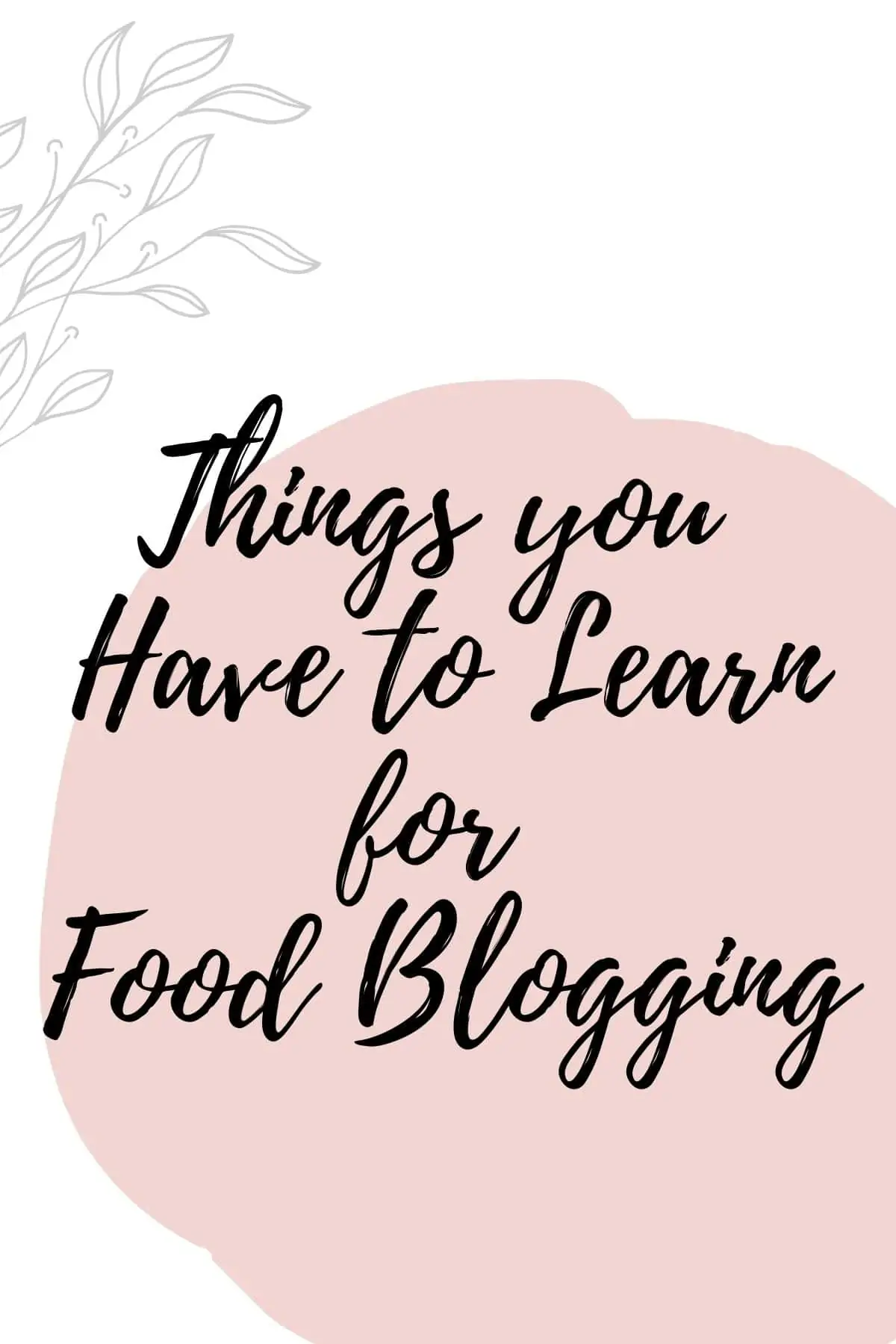 Things You Need to Get Comfortable Learning (or Hire Out For)
There is so much to learn. Not all of it has to be right away, but there is a lot. This isn't just photos and social media for a food blog (unless you wish to be an influencer). I'll go into detail below this into each of the categories to give you my best resources for each.
Recipe Development
Branding/Style
Writing for a Website (SEO, Keywords, etc.)
Designing a Website
Photography, Editing, and Styling
Social Media: Instagram, Facebook, Twitter, TikTok, Clubhouse, etc.
Pinterest and Tailwind
Building Graphics
Pitching/Partnerships
Newsletters/Email Marketing
Analytics & Insights
Google Web Stories
Mindset and Organization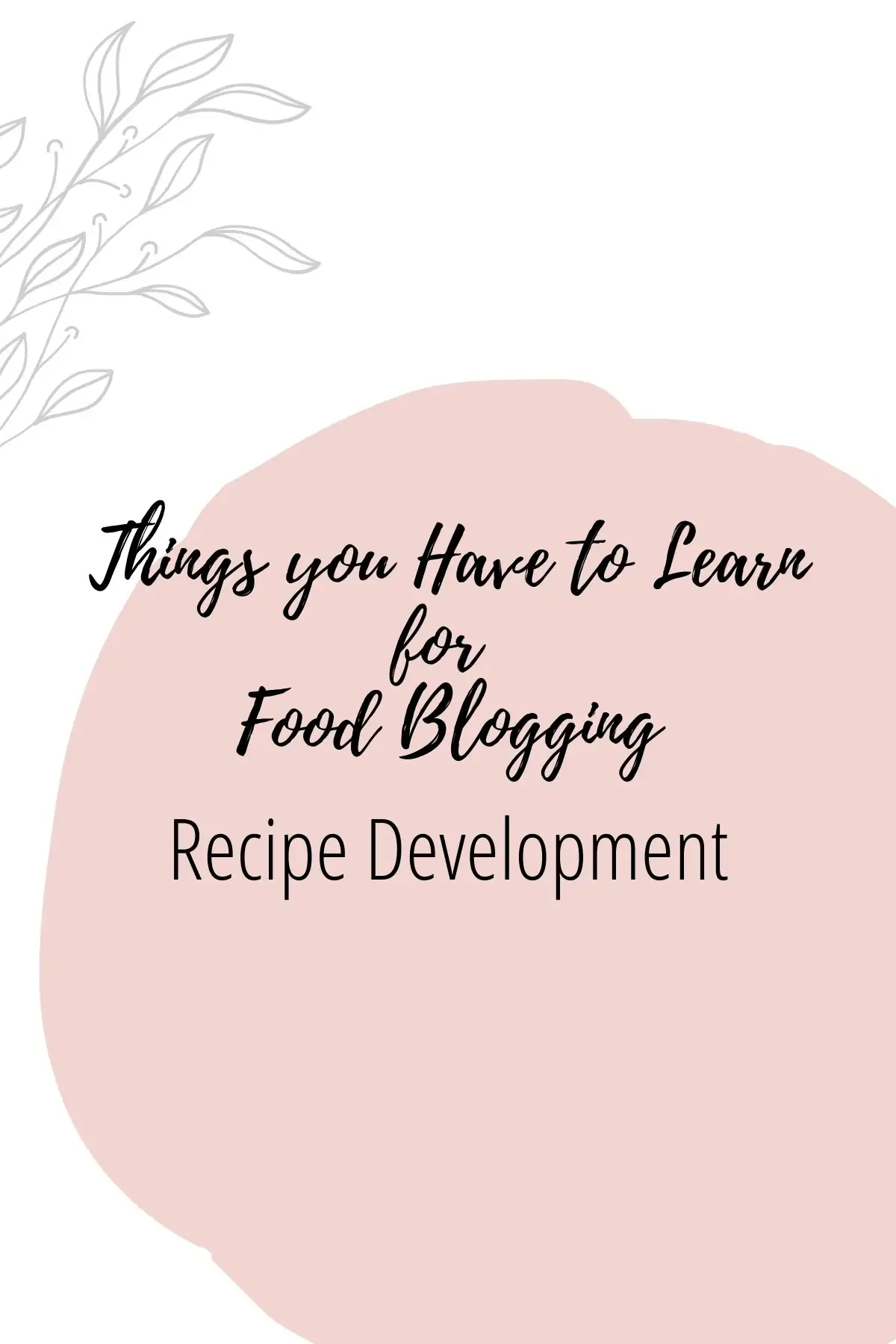 1. Recipe Development
Now, this one is kind of a big deal, and I really do think you need some good experience in cooking, baking, and/or bartending to have a good base for this. If you don't, it's probably a good idea to take some courses so you can learn the basics. The more you know, the easier it is to create your own recipes. You also need to learn about food cultural appropriation versus appreciation when it comes to food: how to label your food, talk about its cultural background, your connection, inspiration, and if you used any resources/other recipes to inspire yours, link them.
And to be very clear, never claim someone's recipe as your own. If given permission, some bloggers will post and link to the site where they got it from. Or if a blogger is publishing a cookbook, they might ask other blogger friends to make one recipe, share it to their site, and link to the book. Again, that is with permission.
Resources
Courses
Books
Free Resources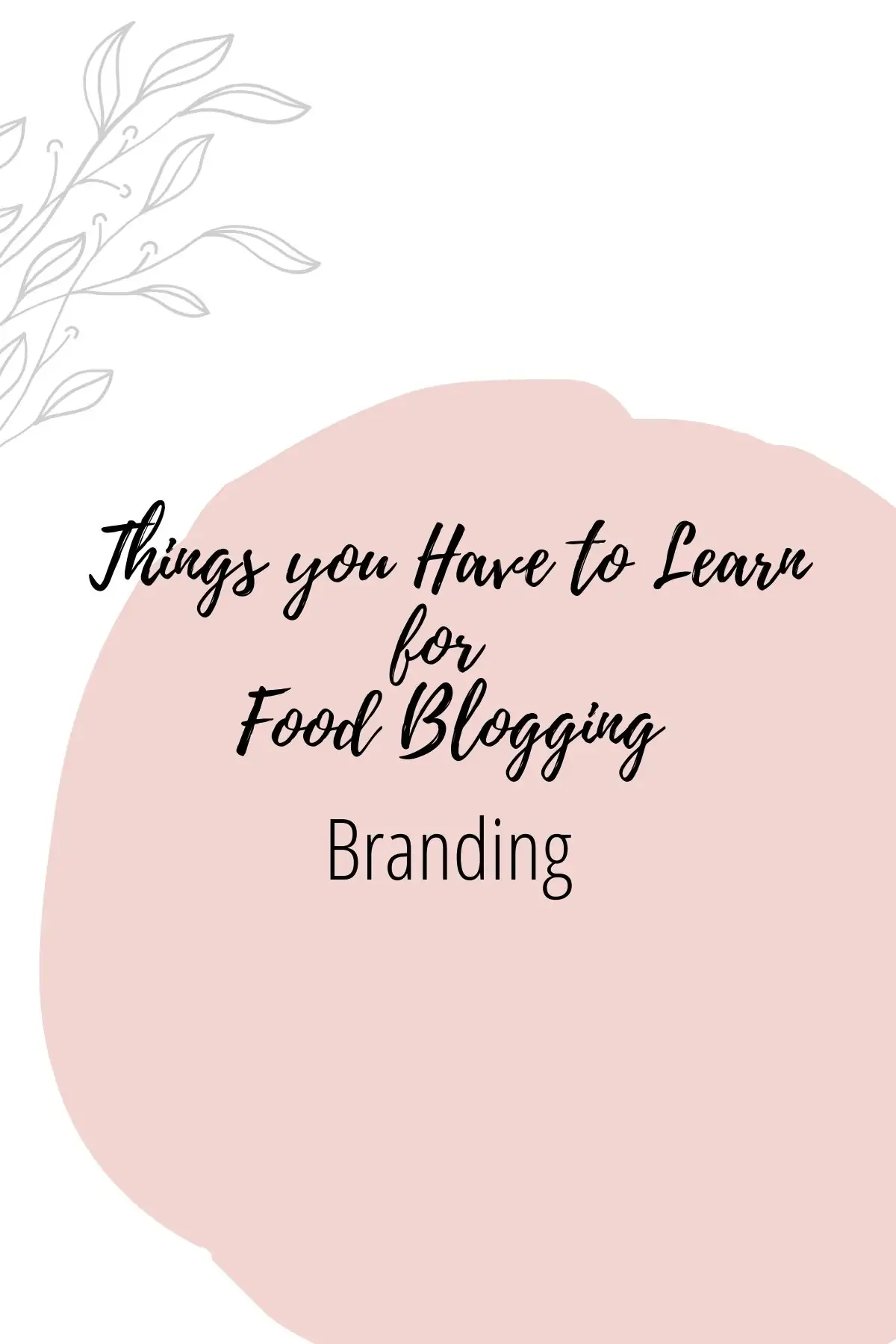 2. Branding/Style
You could do this on your own by looking up resources, etc. or you can hire a branding expert. If you're just getting started, I would say do this on your own for now. Make a mood board with images from Instagram/Pinterest. Choose brand colors, your photography style, make or purchase a logo, pick typography for your site, and create your brand name, including buying the domain and getting the social media handles. There is more involved in branding, but this can help you get started.
Resources
Experts to HireRachel Fischer Creative – I've used Rachel's services on multiple projects. She's a dream to work with and has become a dear friend.Lindsay Scholz Studio – Amazing branding professional as well and a dear friend. Her work speaks for itself!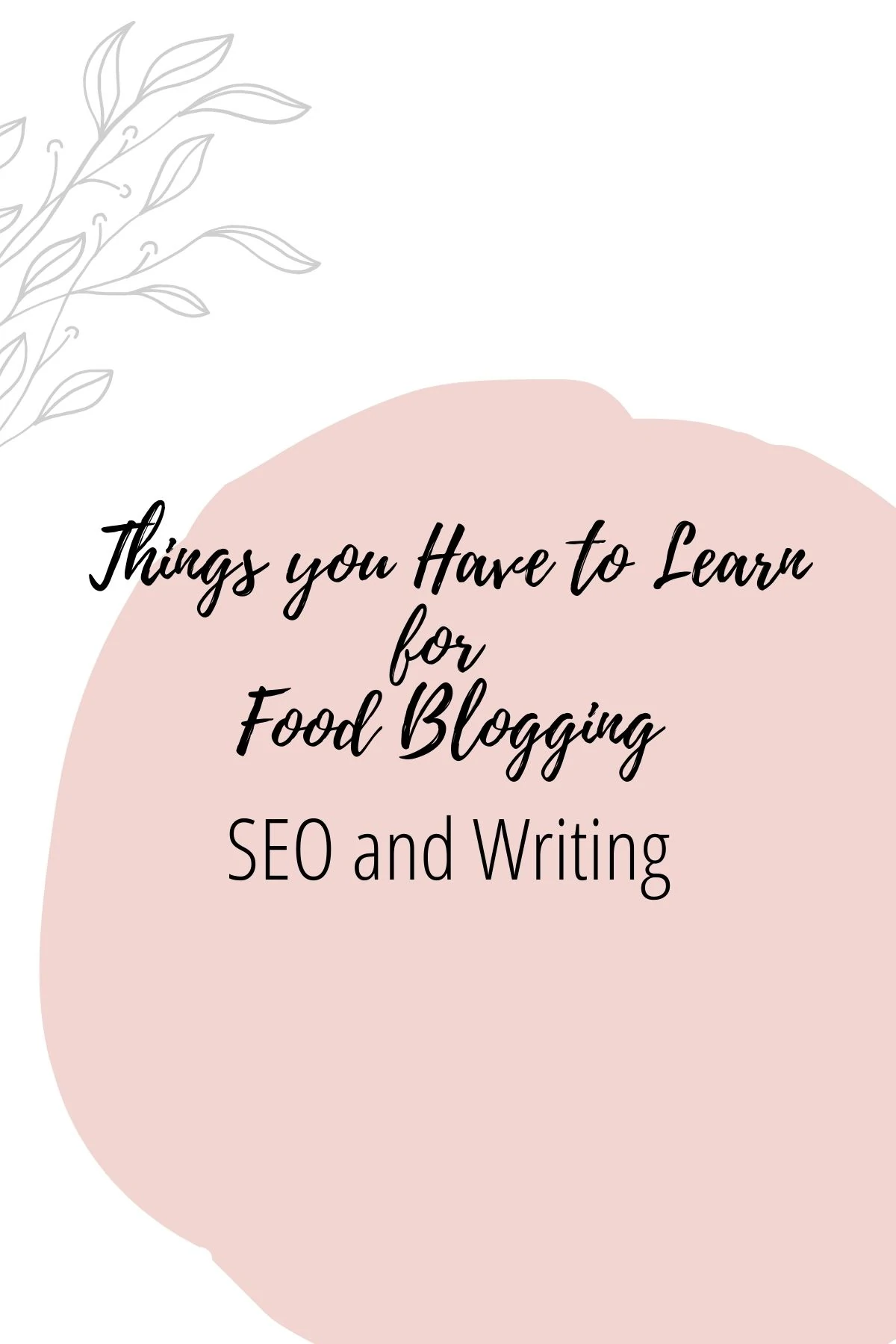 3. Writing for a Website (SEO, Keywords, etc.)
There is a lot that goes into this, too, but there are some real basics that you need to learn from the get-go so you don't have to rewrite all your posts later. The order of your photos/writing, using headers, specific plugins and blocks, keyword research, etc. all matter. You also want to look up how to optimize photos and photo size for your website. Google "how to optimize photos for WordPress", you'll see results for WP Engine, Beginner, etc. results will vary, but you sort of make best judgment off of those.
Resources
Courses/Services
Food Blogger Pro - Sign up for a basics course like Food Blogger Pro. They teach basics on getting started, building traffic, photography, video, content creation, recipe development, social media, essential tools, essential plugins, generating income, ebooks, bootcamps, quick wins, and more. I'm still a monthly member and love listening to their podcast as well, which is free. But to me is a must course for anyone getting started.
Cooking with Keywords - This course is made by Aleka Shunk. Aleka is the founder of the food blog 'Aleka's Get-Together'. She has a Master's Degree in Teaching. Aleka took her expertise as both a food blogger and teacher to create 'Cooking With Keywords', a keyword research course dedicated to food blogging. It's a super helpful course with TONS of information.
Media Wyse – SEO Support and good for SEO Audits (this is Casey Markee's company). You can watch him on any of the Top Hat Rank webinars and just google his name and "podcast" or "interview" and you will come up with tons of free content and wisdom.
SEO Jumpstart – This course and all of Eb's courses are truly amazing and really go into depth with details, facts, and screenshots. This is such an important course to take after maybe doing something like Food Blogger Pro for a few months. You want to have a blog on WordPress in place with a few posts, but truly, the sooner the better on this course.
Hashtag Jeff – This was a great course that helped teach me a ton of basics on setting up my site, writing, keyword research, etc. Also has Site Audits you can pay for.
Top Hat Rank - They do SEO Audits and have free resources and videos on their website.
SEMRush Academy – this isn't as specific to blogging, but can prove helpful. And can be used for keyword research.
Key Search – another keyword research tool and more.
Free Resources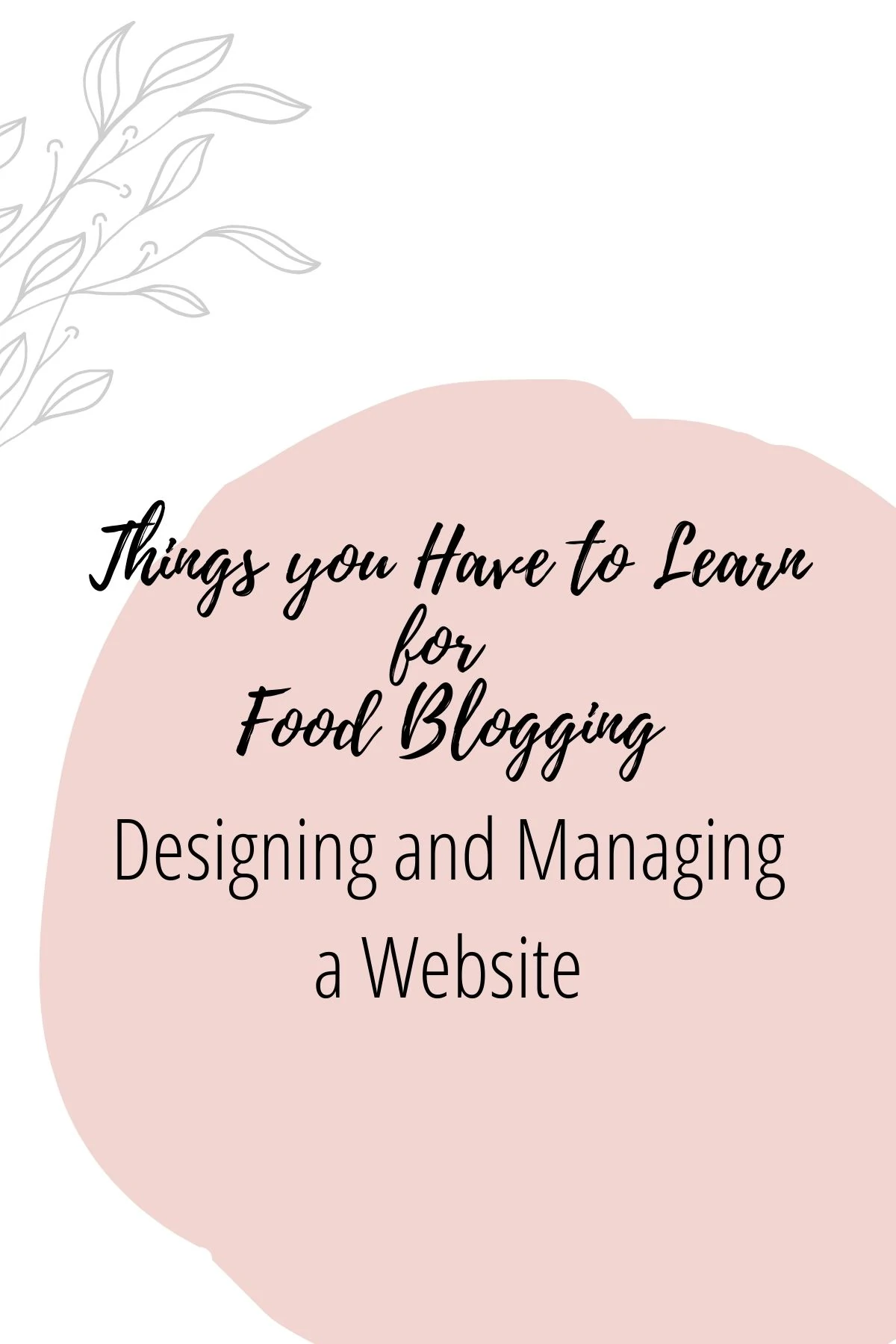 4. Designing a Website
Designing a website site can be super tough. And making sure you are building on the right host is important. WordPress.org is where you need to start. I personally did this wrong at first by starting off with a Wix site. Then, when I finally transferred years later to a WordPress site, I made it a .com site. Whoops. So, after launching, I realized my error and switched to .org. I had WPopt AB help me with this, however I still find some formatting errors today. Picking a good food blog feed is also important, so research before buying one. I've linked all my plugins and support services down at the bottom of the post!
Invest in a THEME! You want to make sure you invest in a good theme for food blogging specifically. If you're around the food blogging scene, you'll hear plenty about Feast Design Co. And that is for a good reason. 1) They have done their research and worked with experts in the field for the best coding for your site. 2) They are easy to use. 3) They are helpful and have a great support. Go check out their themes and plugin.
You also need web hosting, like Big Scoots or WPopt AB.
Resources
To Purchase
Experts to Hire
Mike Zielonka – Who was recommended to me by NerdPress and helps with SO much on my site!
Fiverr, Upwork, or other freelance sites like that – You can look for experts online for assistance with full or partial website building.
Free Resources
WP Beginner – This site has helped me numerous times. Great resources.
YouTube – so many videos on there as well.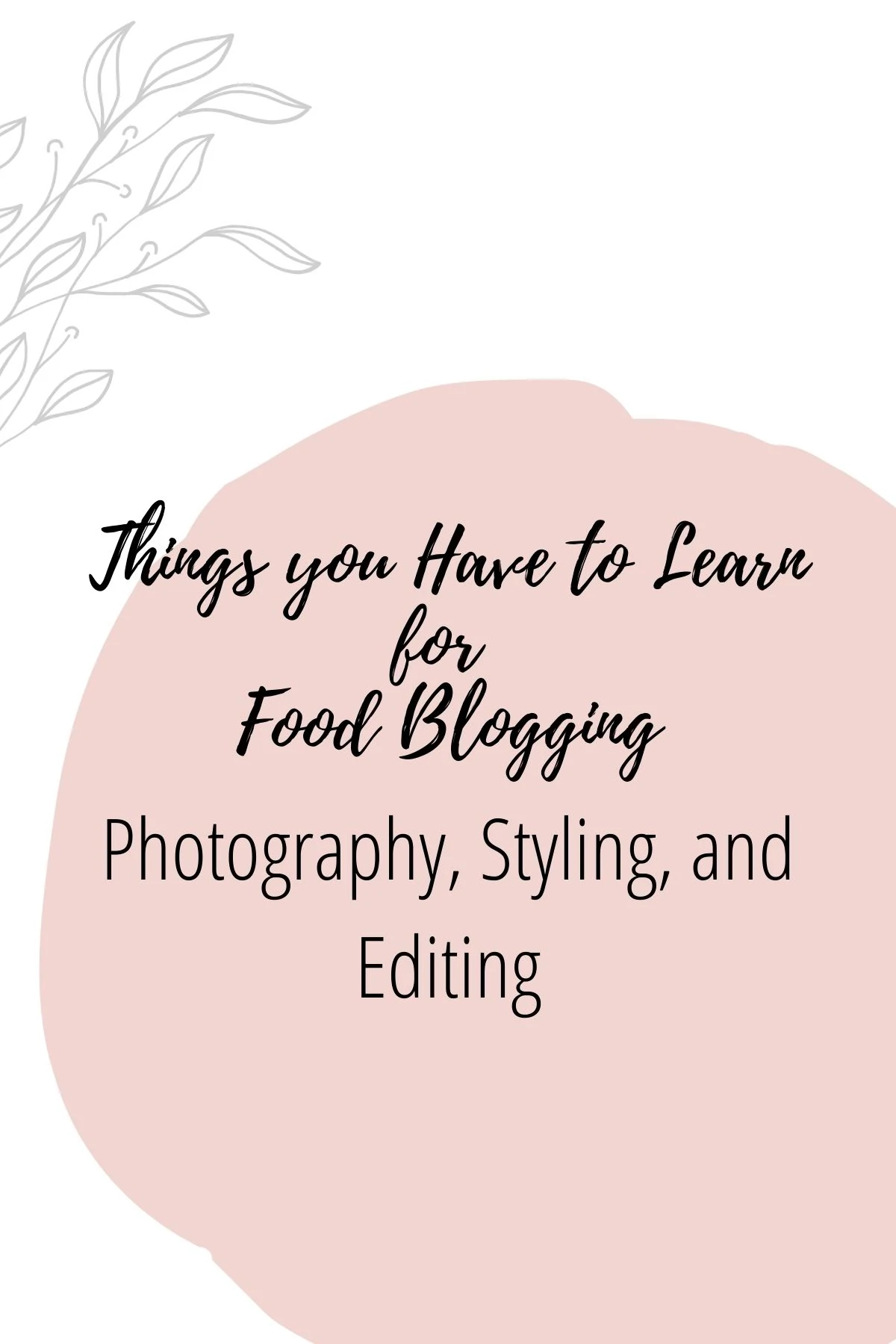 5. Photography, Editing, and Styling
Although I started with photography and styling being my main focus, the other pieces to blogging might be more important to get started. But maybe should actually come after all of the above. I did this backwards and did photography first. There are a LOT of bloggers with thriving sites out there that don't have great photography. However, at some point, it's important to either learn or hire out. Again, I haven't taken all these courses, but they are great resources that friends of mine have taken and loved.
Resources
Courses
Free Resources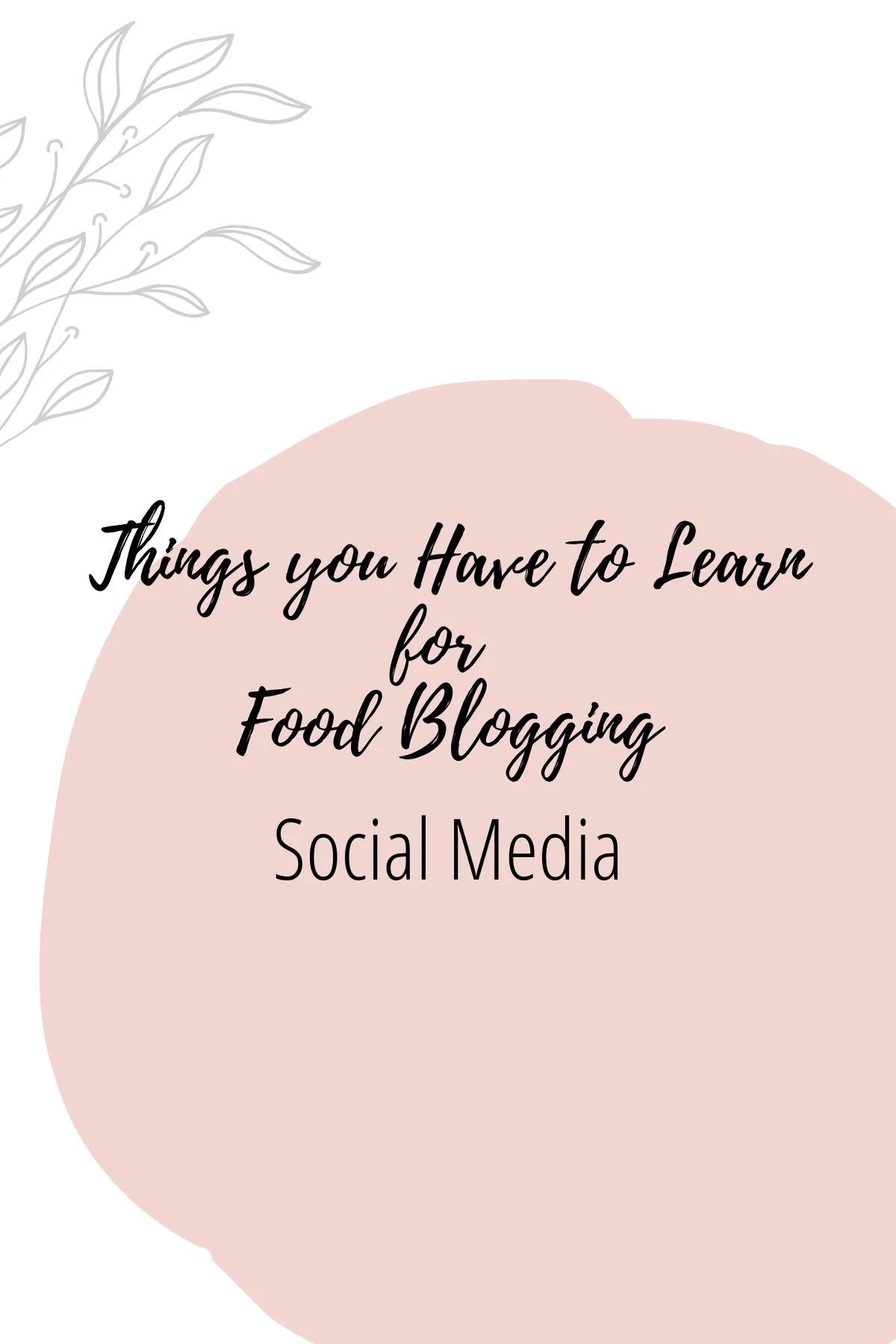 6. Social Media: Instagram, Facebook, Twitter, TikTok, Clubhouse, etc.
Social media is always changing, and mastering it can be tough. I'm definitely not an expert, but I've learned tons over the years. I think there is a lot to be learned on each platform. You can take free masterclasses and courses on this. To monetize, this isn't the most important thing in the long run unless you just want to be an influencer. Social media is important to build a community, get potential work and collaborations, and to guide people from social media to your website. Be sure you have creative accounts so you can link to your website.
I want to talk a little more about the community building that I just mentioned. This will determine who will be your followers and active cheerleaders by making your recipes, supporting you, and commenting on photos. Same with other food bloggers. Who are you supporting and how do they support you back? You need to build these communities to be successful.
Sometimes you might want to pitch to big round ups, too, like Buzzfeed Food. Tagging certain Instagram accounts to be featured without pay is another way to get traffic. Reach out to those brands, tag them on social or use their hashtags. Be sure you're okay with their rules and never give away full rights to your images without payment.
Resources
Courses
Free Resources
7. Pinterest and Tailwind
There are so many strategies and agencies that work on this, but honestly mine has fluctuated so much. You have to play around and see what works for you. Pinterest isn't necessarily important for followers or monthly views, but you want saves and you want clicks. Clicks get people to your site. People on your site, means you can get ads in the future. There are so many courses and resources, do some research to see what fits your budget.

Tailwind is a great resource and you can look into this for you if it fits your budget. They also have videos for this resource.
Resources
Courses
Free Resources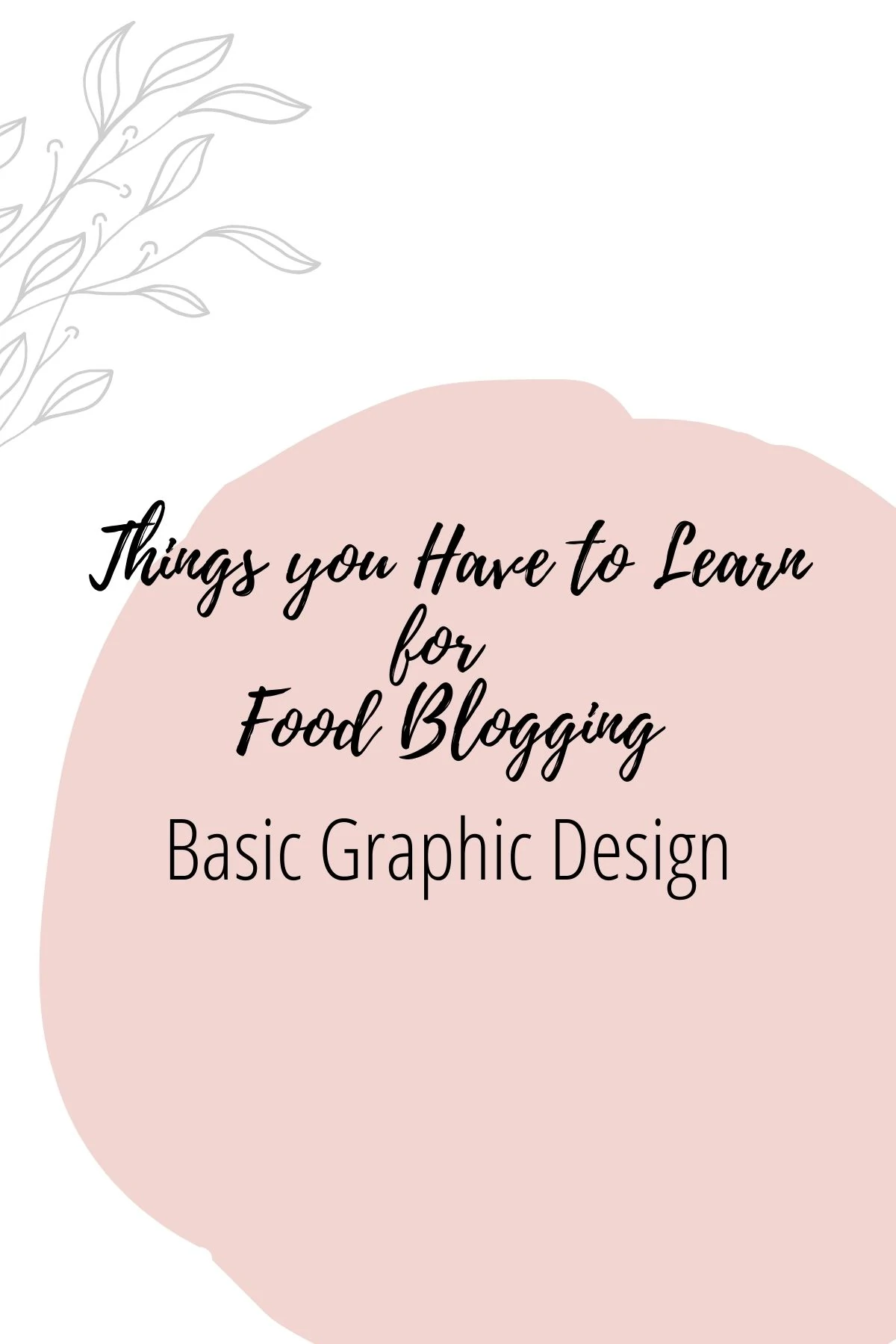 8. Building Graphics
You need a way to build graphics for Instagram stories, Pinterest, your blog, etc. Many people do outsource this so they have a cohesive look from a designer. At least in the beginning you should start with trying to make your own if you can't afford a designer.
Resources
Free Resources
Canva – A free phone app (and desktop site) with layouts and templates made for you. PicMonkey or other free phone apps for design where you can plug in text, images, and graphics.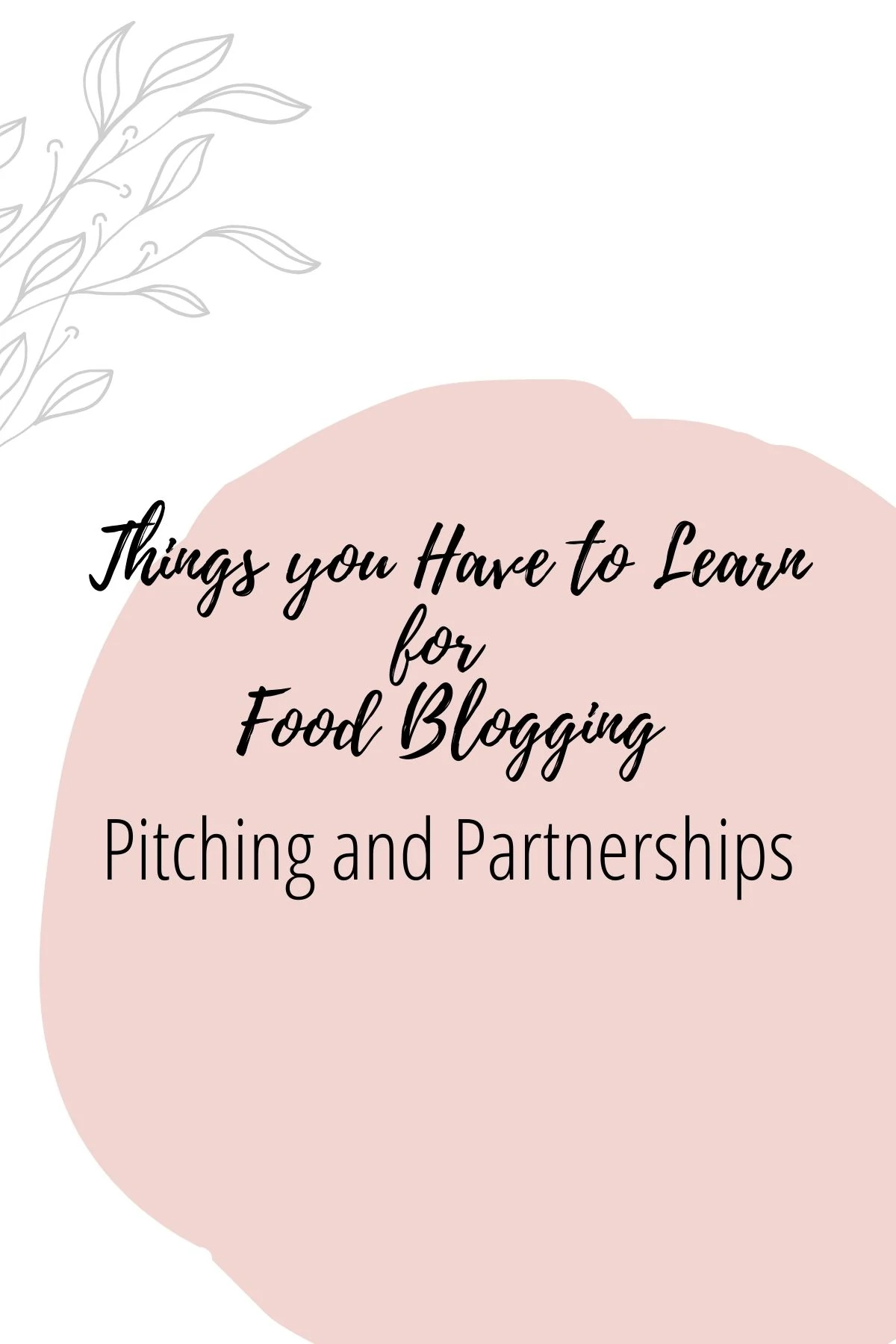 9. Pitching/Partnerships
There are always partnerships out there. I recommend waiting to pitch to brands until you have a larger following. Each platform is different, so the number will vary. When I got my first paid collaboration on Instagram, I only had like 2,000 followers. But TikTok, YouTube, your blog, etc. could change how many you might need for a partner. It's so important to learn the skills of pitching, but also to start building relationships with brands. Start following them on social, interacting, etc. Make sure your brand and the company's brand values align. I use this article from Kale & Caramel to make sure I'm working with an inclusive company.
Resources
Courses
Pitch it Perfect – This is the only paid course I will recommend as it's the only one I have taken (however, other courses do touch on this). It's a great course and the Facebook group is awesome to refer to when you have questions.
Cake by Candice - Candice does one-on-one business coaching for partnerships, brand deals, and more.
Free Resources
These are sites that pair influencers and brands. Some require a minimum following or are just for products.
Aspire IQ
Corcus
Intellifluence
Muse
Social Fabric
Sway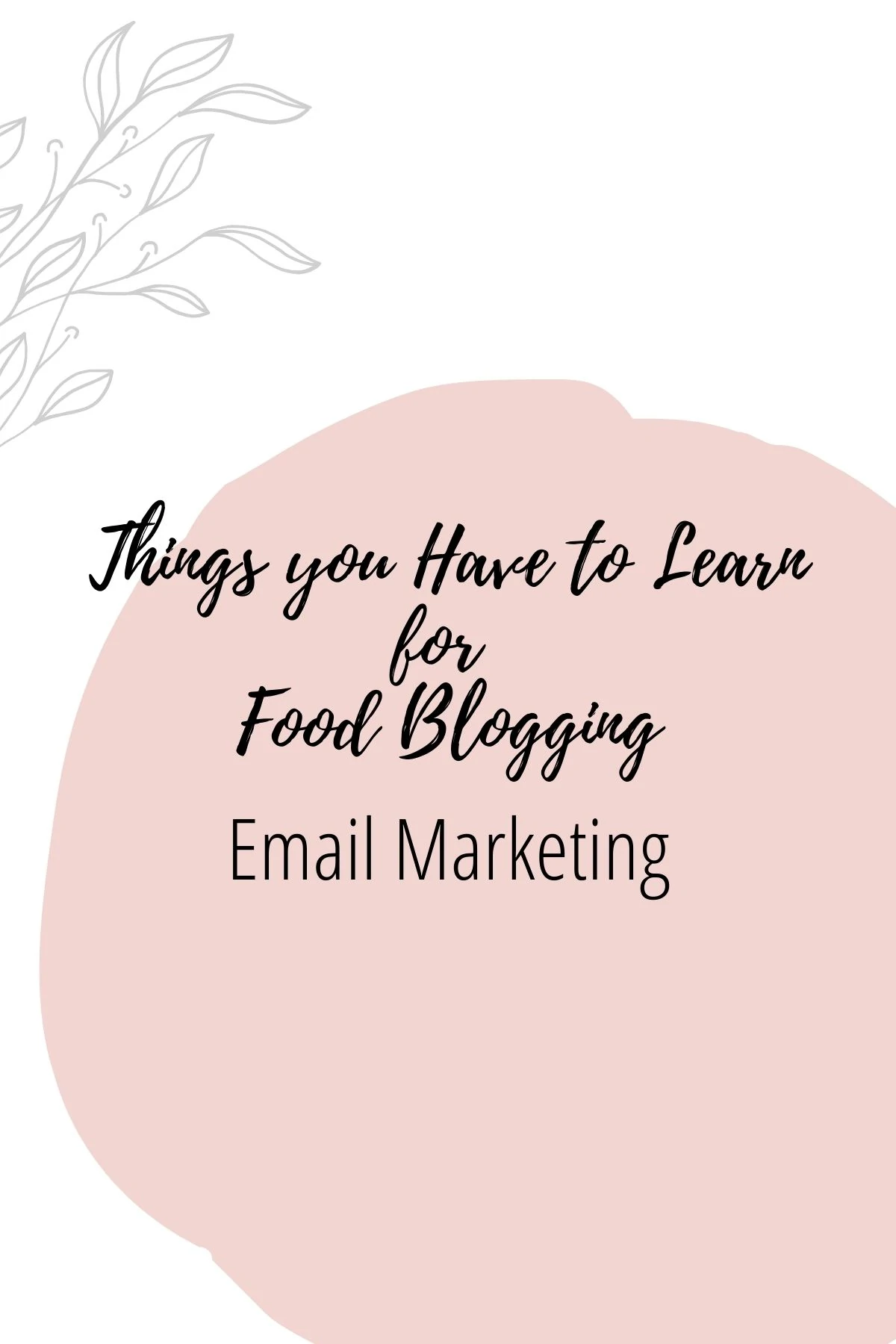 10. Newsletters/Email Marketing
Another way to build and connect with your community. Come up with a way to build your list (free downloads, giveaways, etc.) and then a strategy to keep in regular communication.
Resources
Free Resources
ConvertKit – I use ConvertKit for my email subscribers because it lets you build custom landing pages, widgets for your website, and custom emails. They also have courses, challenges, and lessons.
Other options like Mailchimp, Constant Contact, etc.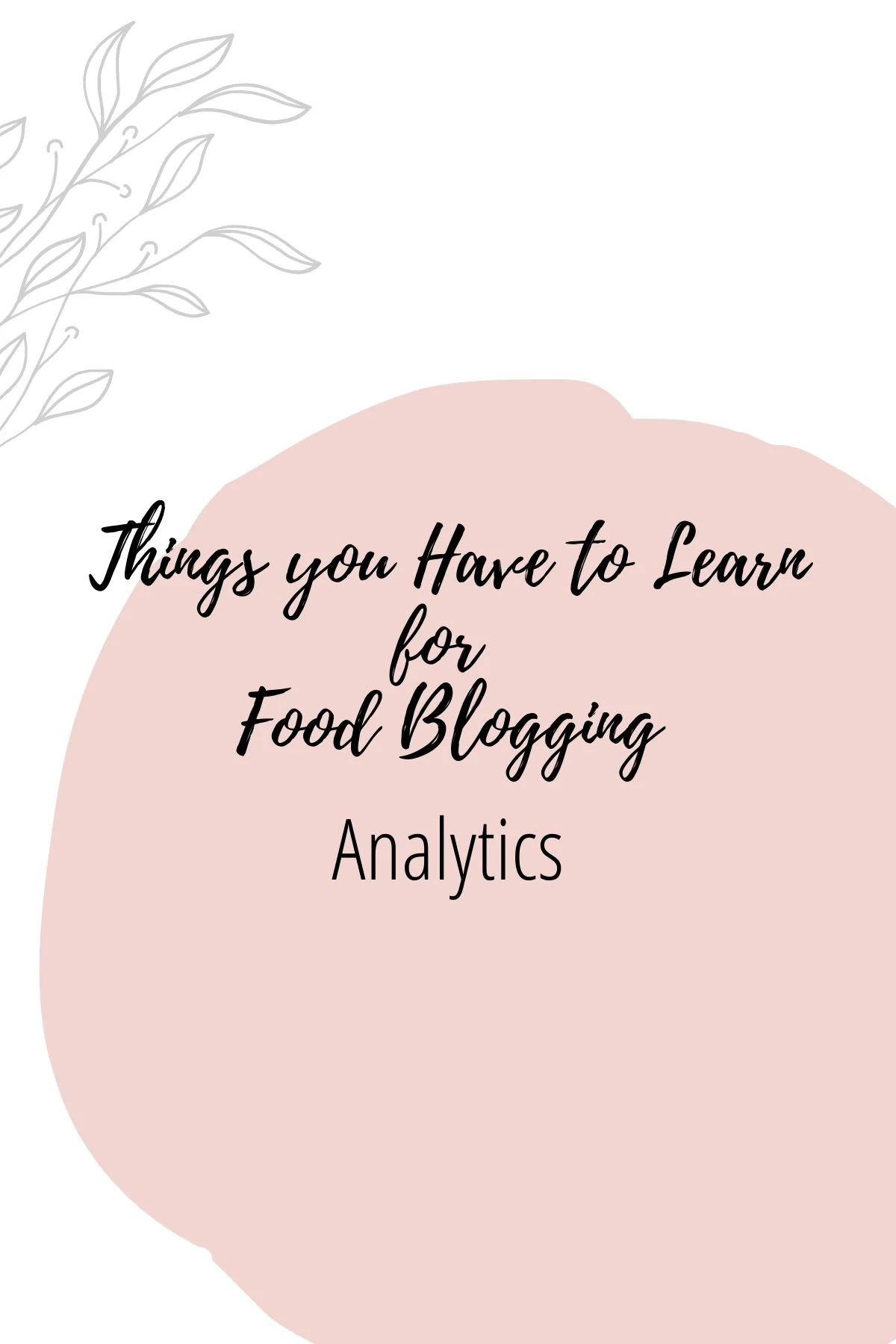 11. Analytics & Insights
Learning analytics is so important to seeing what works, what needs help, and what to fix. Using analytics and insights on your social media, Pinterest, and website with Google Analytics and Search Console are important to learn.
Resources
Courses/Services
Hashtag Jeff – This course goes over this a bit.
Influencer Kit – Not a course, but a service you can use to get analytics to your clients per client.
Free Resources
YouTube – Unfortunately, I don't have a ton of resources on analytics. I've learned most from the course above or videos I found on YouTube.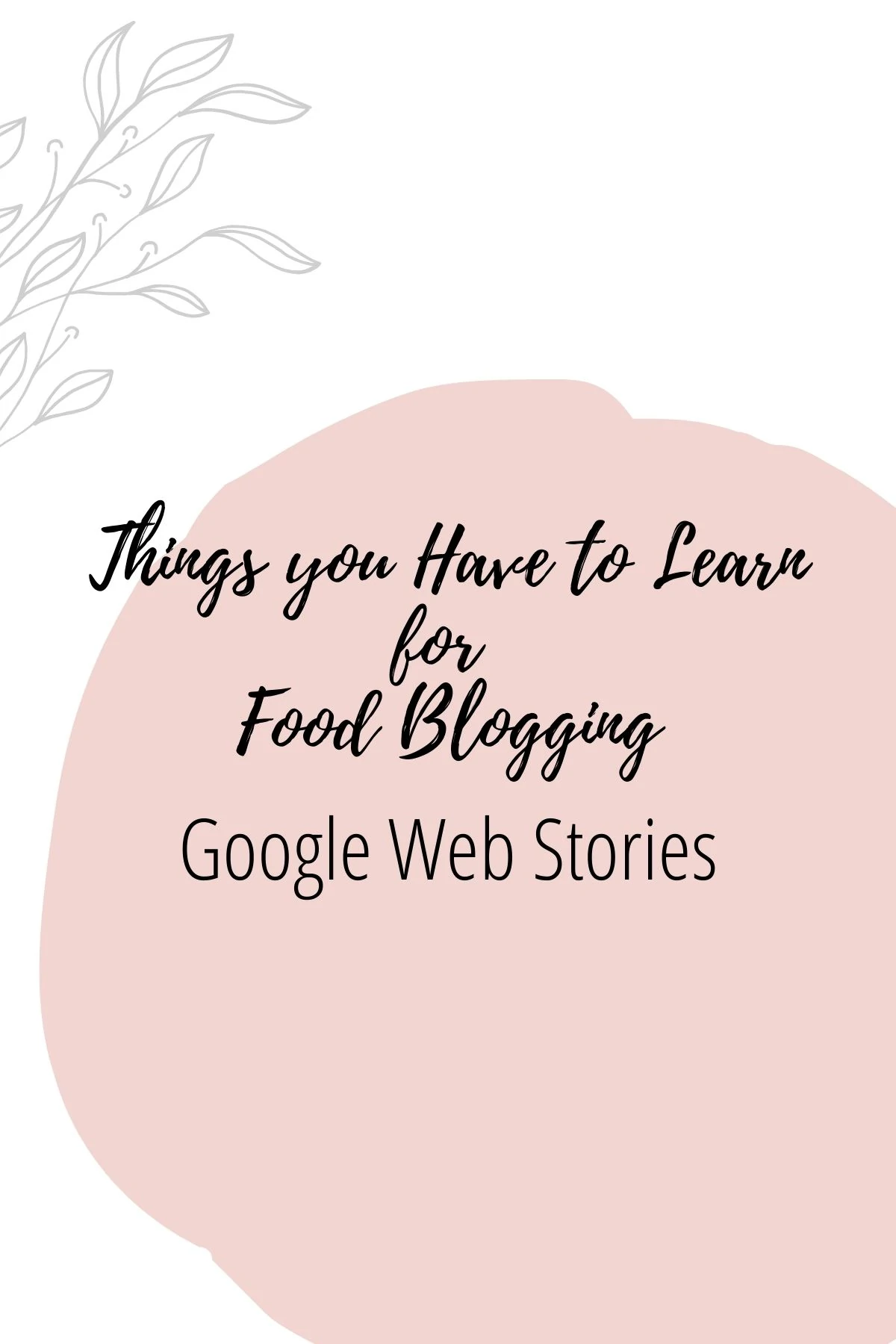 12. Google Web Stories
This is relatively new to me, but it has proven to be so helpful for my pageviews so far. There are a lot of videos out there, but not many courses or anything quite yet, since it's so new still.
Resources
Services
Virtual Assistants - You can pay agencies or private VAs to do these for you. They also offer so many services, be sure to look into this if you are needing assistance on your blog.
Free Resources
YouTube – A great place to start.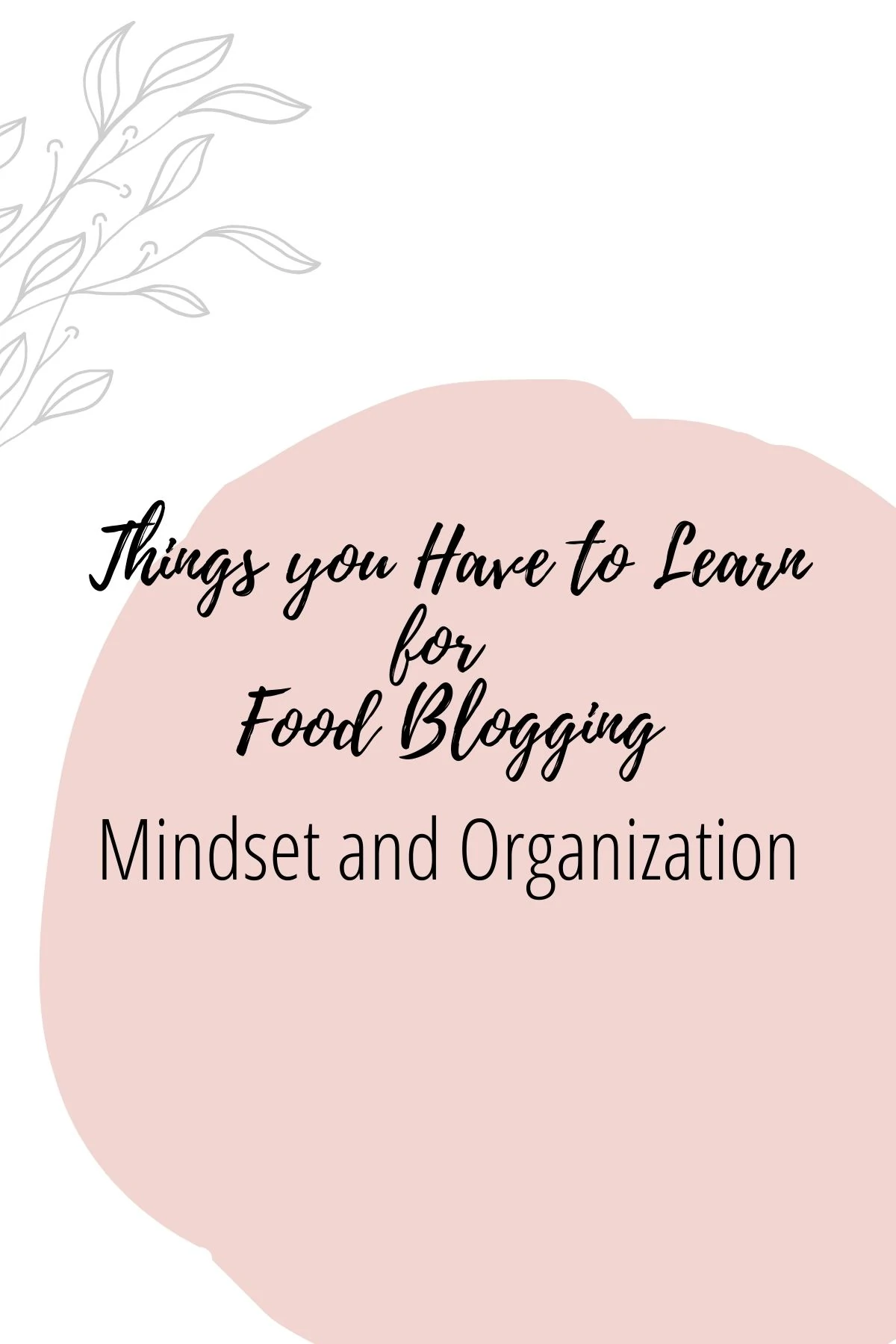 13. Mindset and Organization
I put this last, but it's truly the most important. Mindset starts when you start your blog. Even if it's just a side hustle for now, you have to be committed. This is committed in investments of time and money. Think about goals. What do you want out of your blog in one year, two years, five years? Will this always just be a small side hustle? Or do you want this to become full-time? There are different mindsets for it all. Mindset includes how much time and energy you want to put in. SOPs, scheduling, organizing, content calendars, budgets, etc. My SOP includes about 25 different tasks with fully written out processes.
Honestly, I don't have too many specific resources for this. I would say it's all of it. The research, the investments, the courses, etc. The mindset comes with all of it. Having support in the blogging world (within Facebook groups, on social media, etc.) and within your personal life with supportive partner(s), family, and friends. You will need support. And you will need to get yourself organized and motivate yourself each and every day.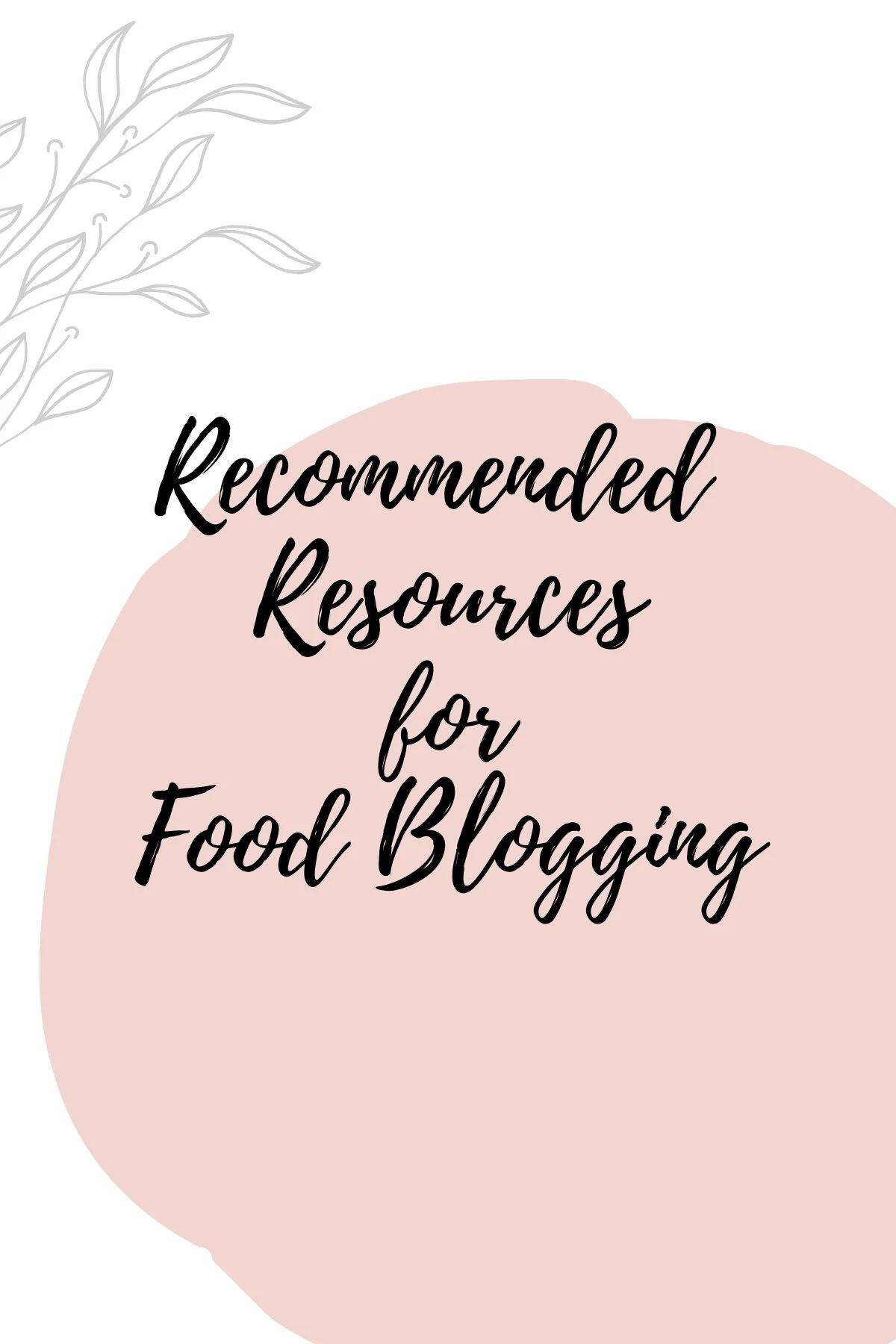 OVERALL RECOMMENDED RESOURCES
Conferences
Courses/Masterminds
Pitch it Perfect – great Facebook group for members too.
EBooks
Facebook Pages
Many other great ones I'm a part of come with membership to courses, programs, or even plugins.
Free Resources (blog posts and downloads)
Freelancers/Hired Support
Memberships
Podcasts
E-Books
Resources I have/have had for the Blog
Resources for Editing Photos/Vidoes
Resources for Phone/Social