I thought a great thing right now would be a soup and chili recipe roundup for you all so you can make some delicious soups while you're at home. Why are soups so good during times like these? One - tasty. Two - great for storing in the freezer if needed. Three - many are made with pantry staples. Four - mostly healthy and good for you!
So, below you'll find some of my favorite soups and chilis that can easily be made at home...a lot include canned goods and easy ingredients. They are all delicious and easily storable.
I've also included a few soup recipes below of my favorite soups made by friend bloggers from their sites that you should also definitely check out. Because they are amazing and delicious too. And now is the time to support one another because we are all better together.
I'm also going to link my favorite challah recipe here because bread is the perfect food to go with soup! And literally this one would be delicious with all these recipes.
My favorite soup bowls are from World Market, linked here.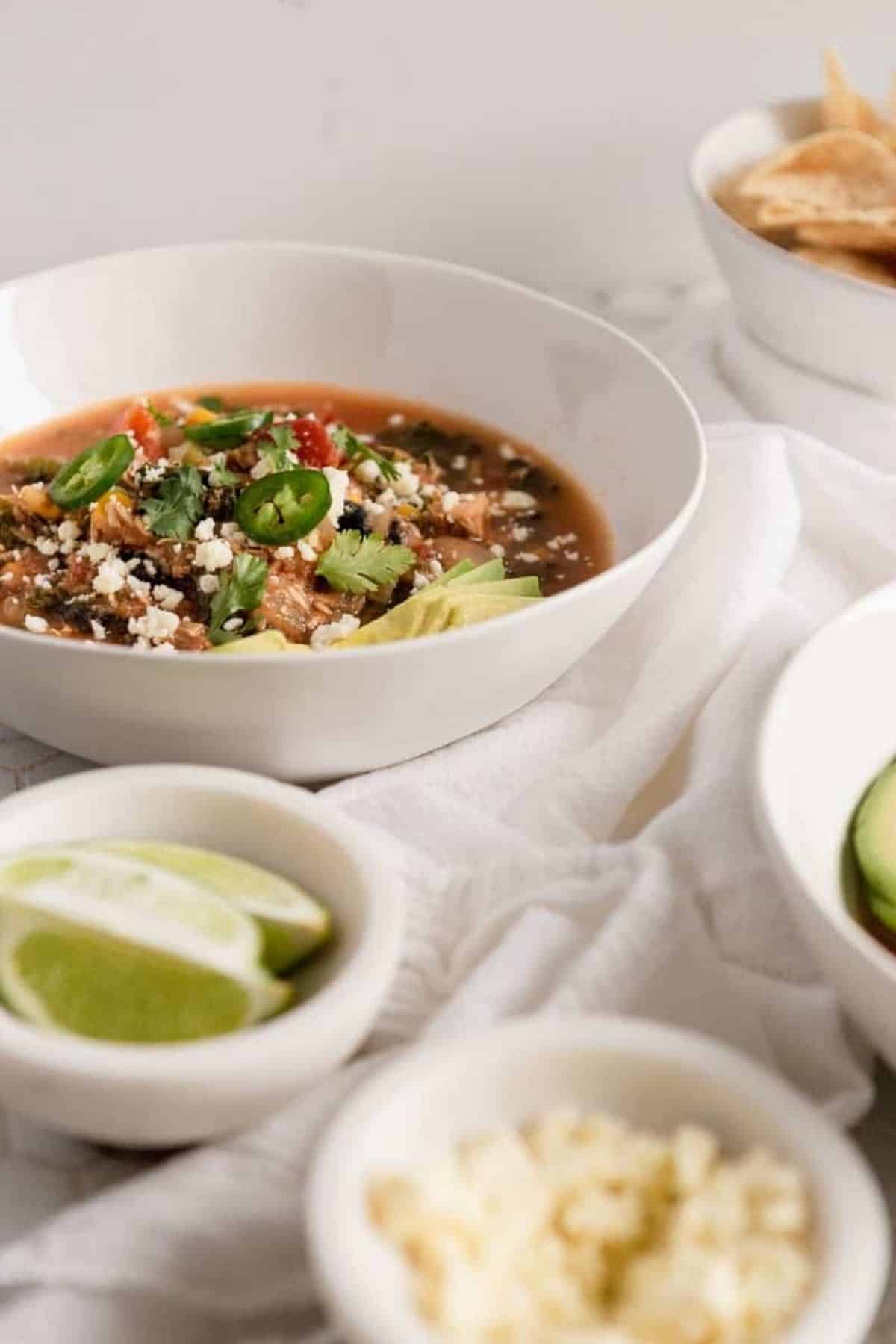 Soup and Chili Roundup Recipes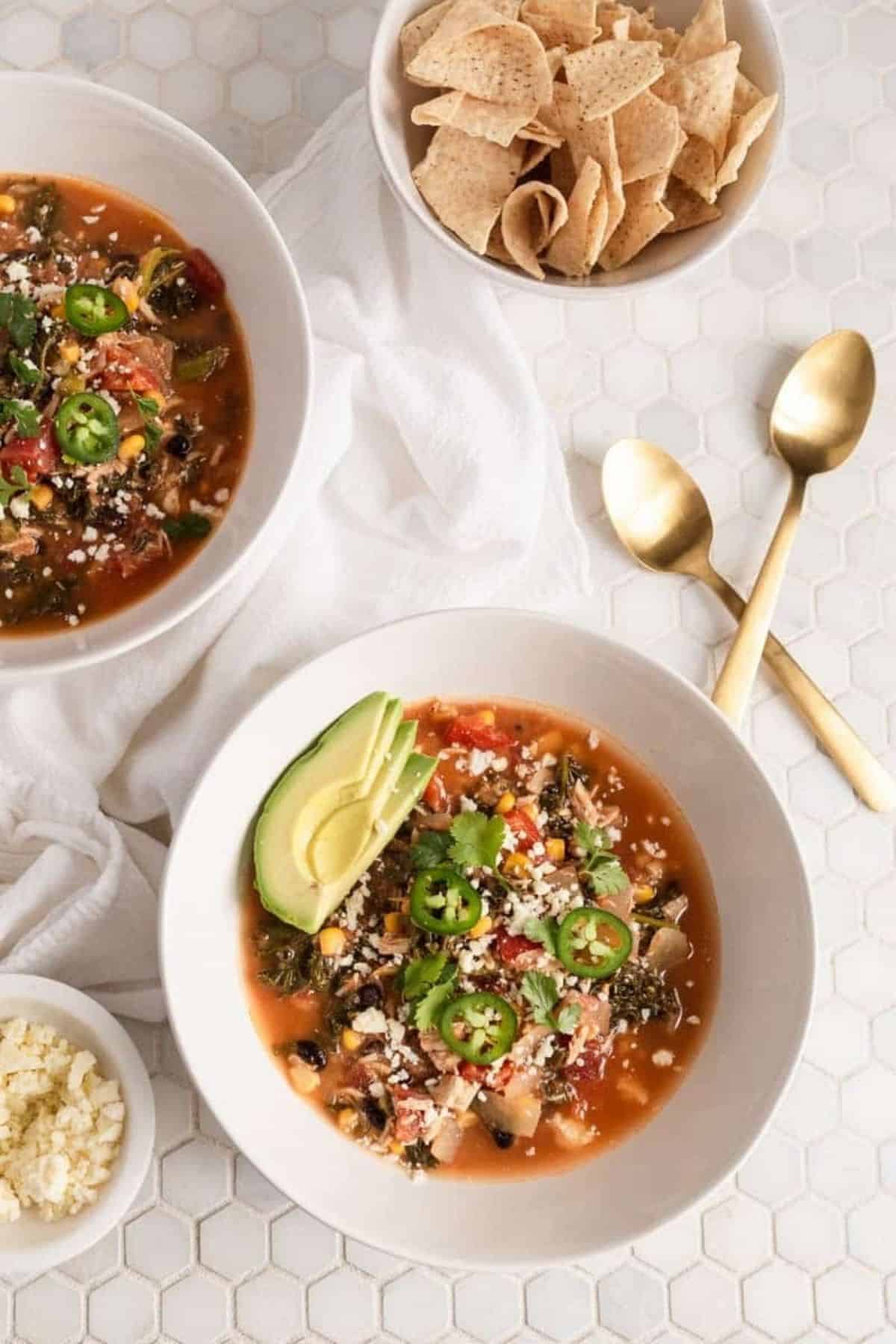 Brand new to the website, packed with veggies, and full of flavor!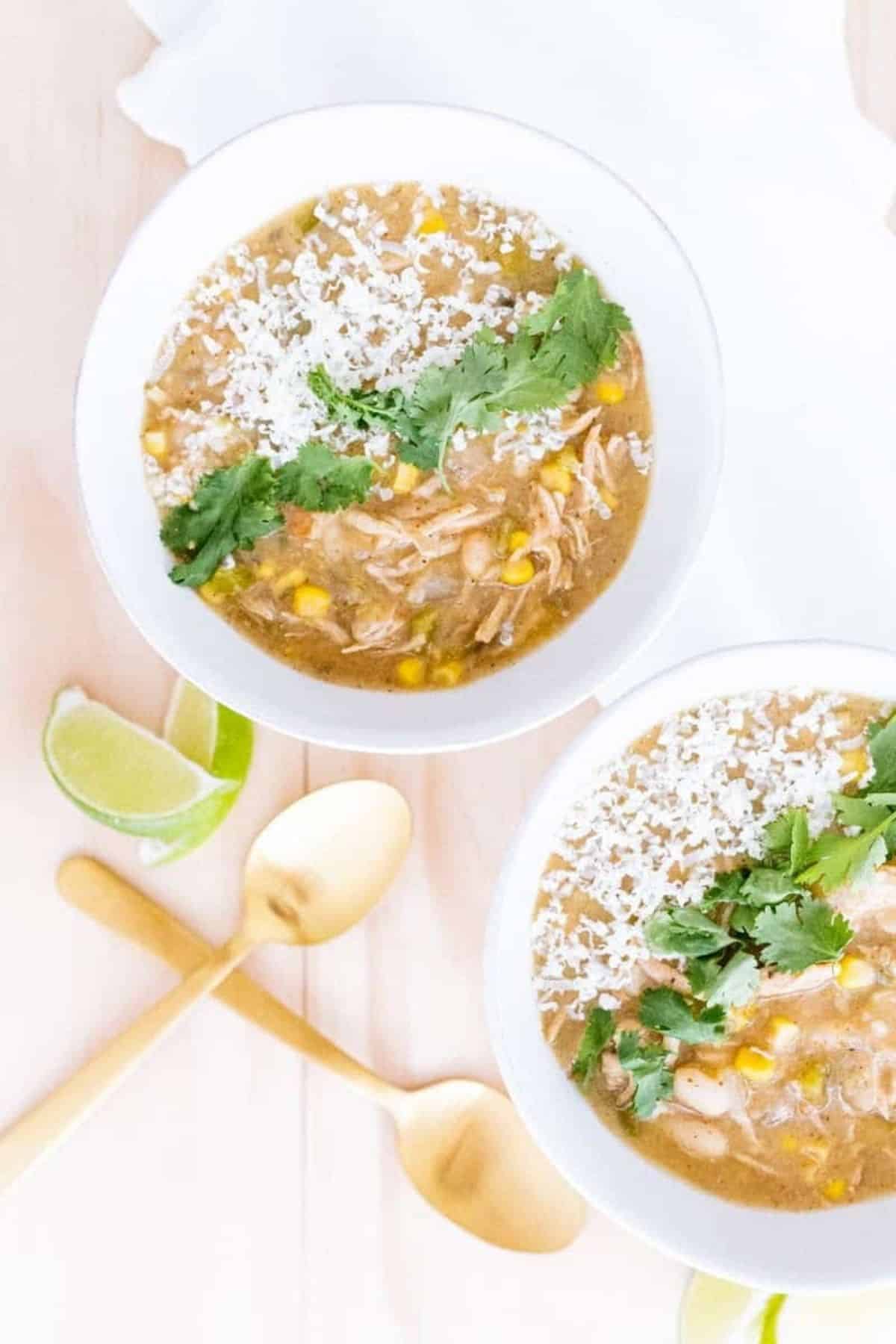 This is my all-time fave and we make this one so often.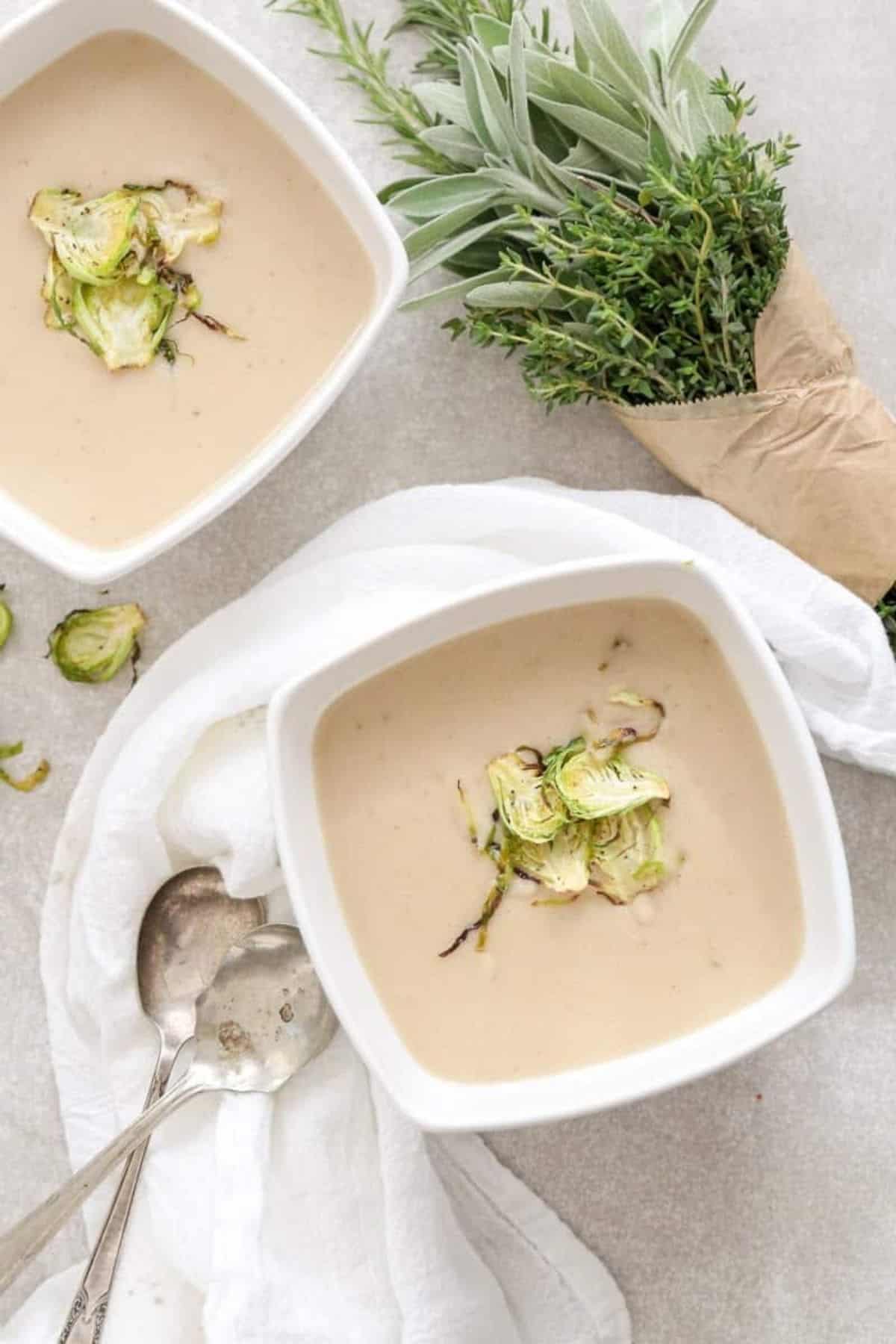 This soup is super creamy and basically all pantry staples! A great add for the soup roundup.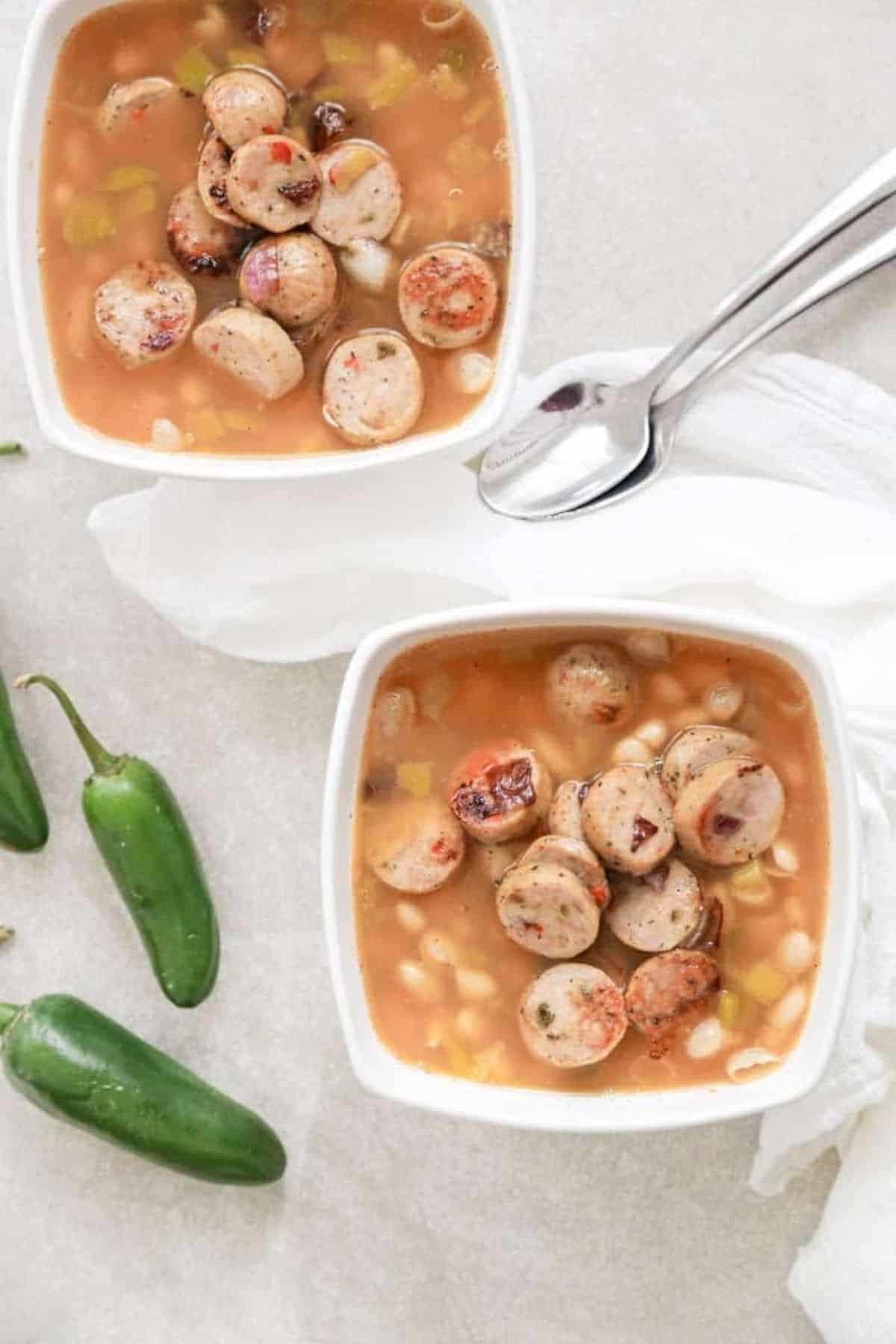 Another one that is basically all in your pantry...and sausage. Which is a great thing for your fridge at times like these as they last a long time!
This guy is packed with vitamins and flavor.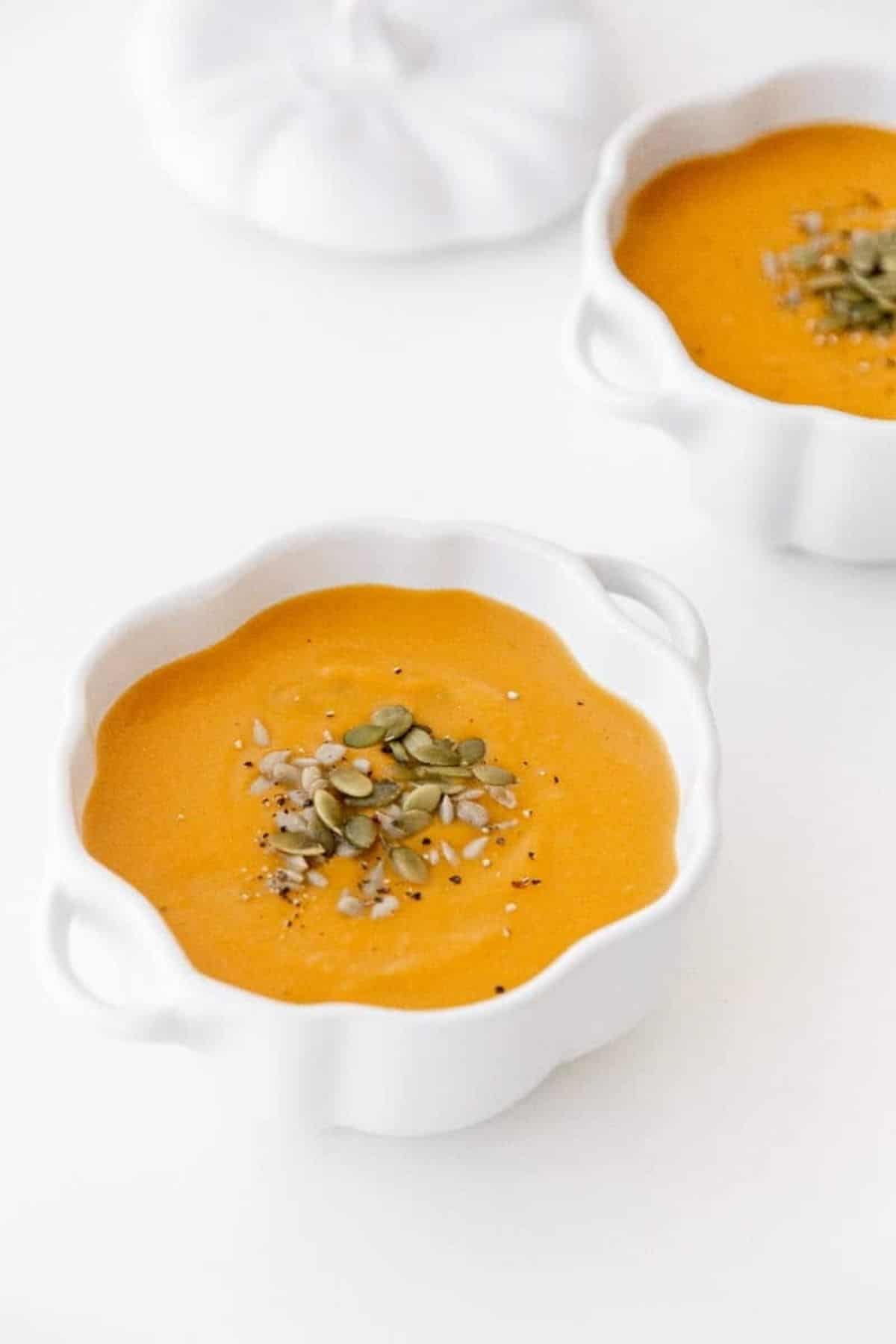 Honestly, another great and tasty recipe made with a lot of pantry staples!
Love this Recipe?
Did you make this recipe and just love it? Awesome! If you have a quick minute and could leave a star rating and comment below, I would appreciate the support and knowing your feedback! And if you're over on Instagram, be sure to tag me in your photos!