I am hopeful that this year will mean smaller gatherings for people in the US for Thanksgiving. I wanted to assist with your small Thanksgiving gathering. This round up is perfect for Thanksgivings sizes 1-4. These recipes make about 4 servings each, which is perfect for 1-4 people and leftovers if less than 4 people! Tyler and I have had so many small Thanksgivings when we lived in St. Louis and couldn't make it home for both Thanksgiving and Christmas/Hanukah. So, we usually chose the latter and I would make us a small Thanksgiving meal like this.
I do also want to take this time to bring up Thanksgiving and how we learn about it. Thanksgiving is something I now celebrate as a time for good food and showing thanks and gratitude for the ones I love. However, the story we learned as kids about Thanksgiving is so off and really shouldn't be a part of the celebration, but rather a learning opportunity. Please do NOT dress in Native American headdresses. Please take the day to maybe educate yourself and the ones you love. Especially young children. Many Native Americans see Thanksgiving as a day of mourning and triggering. Remember, "pilgrims" led a mass genocide to the Native American population.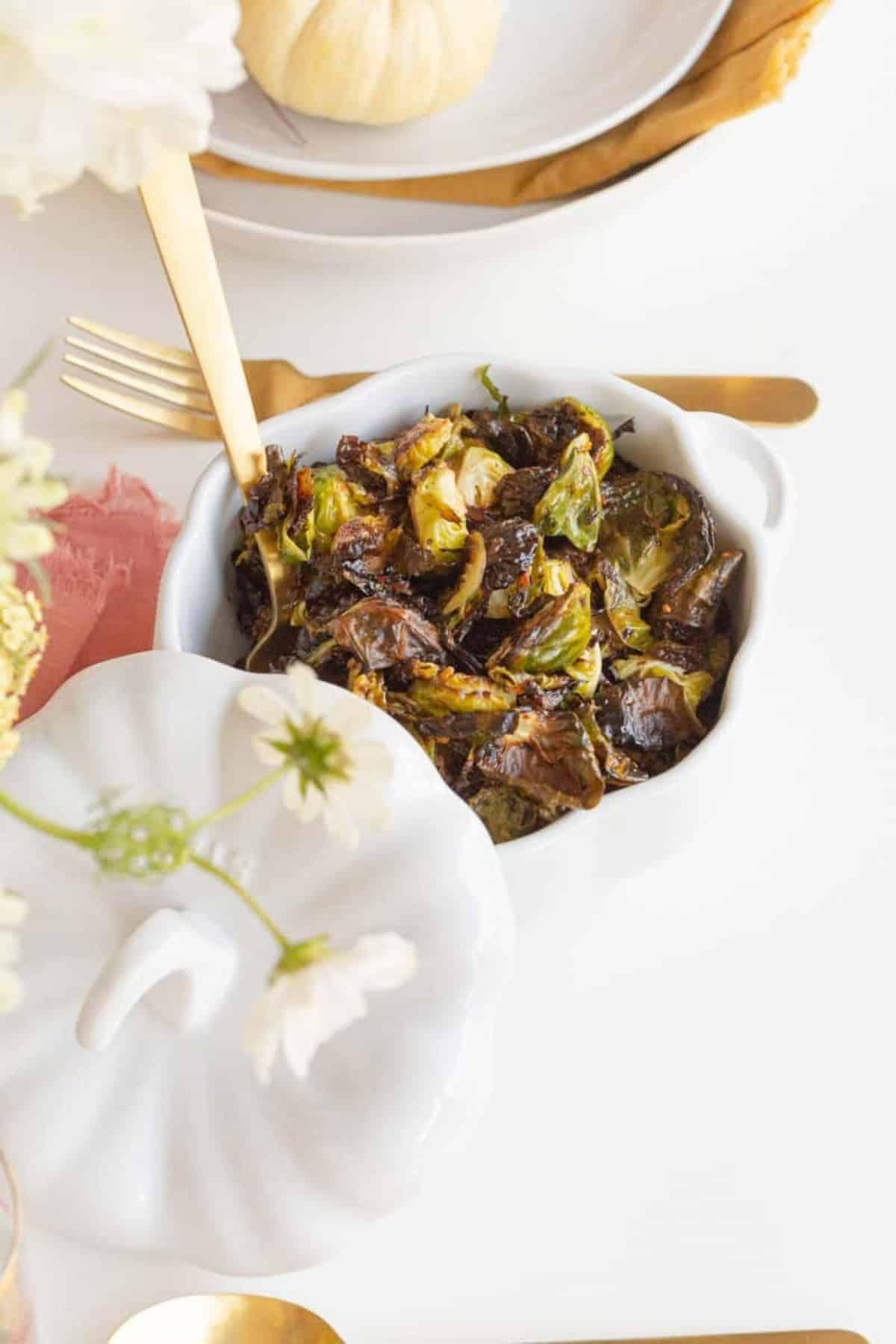 Hopefully, you will consider and implement the above before celebrating along with me.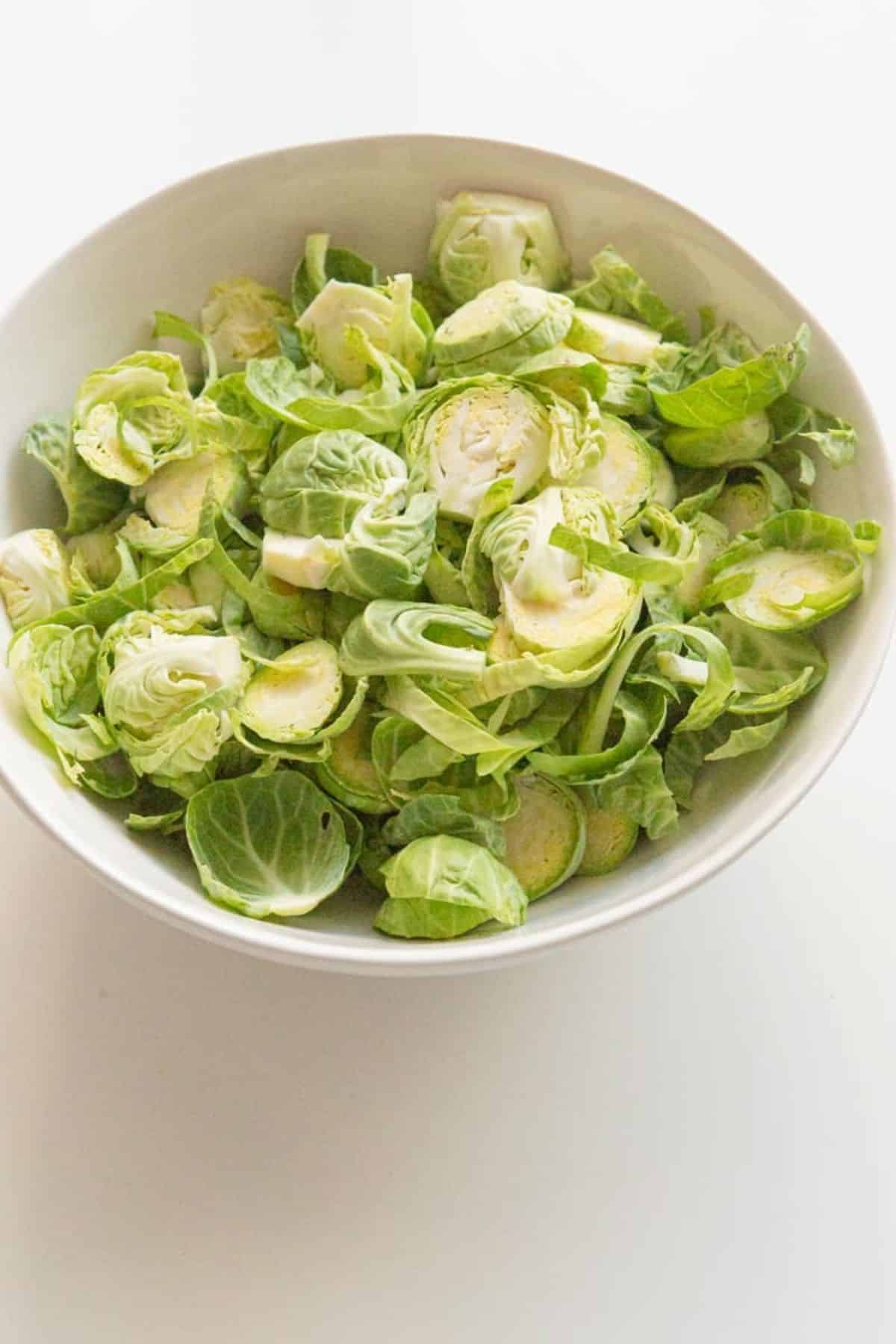 Table of Contents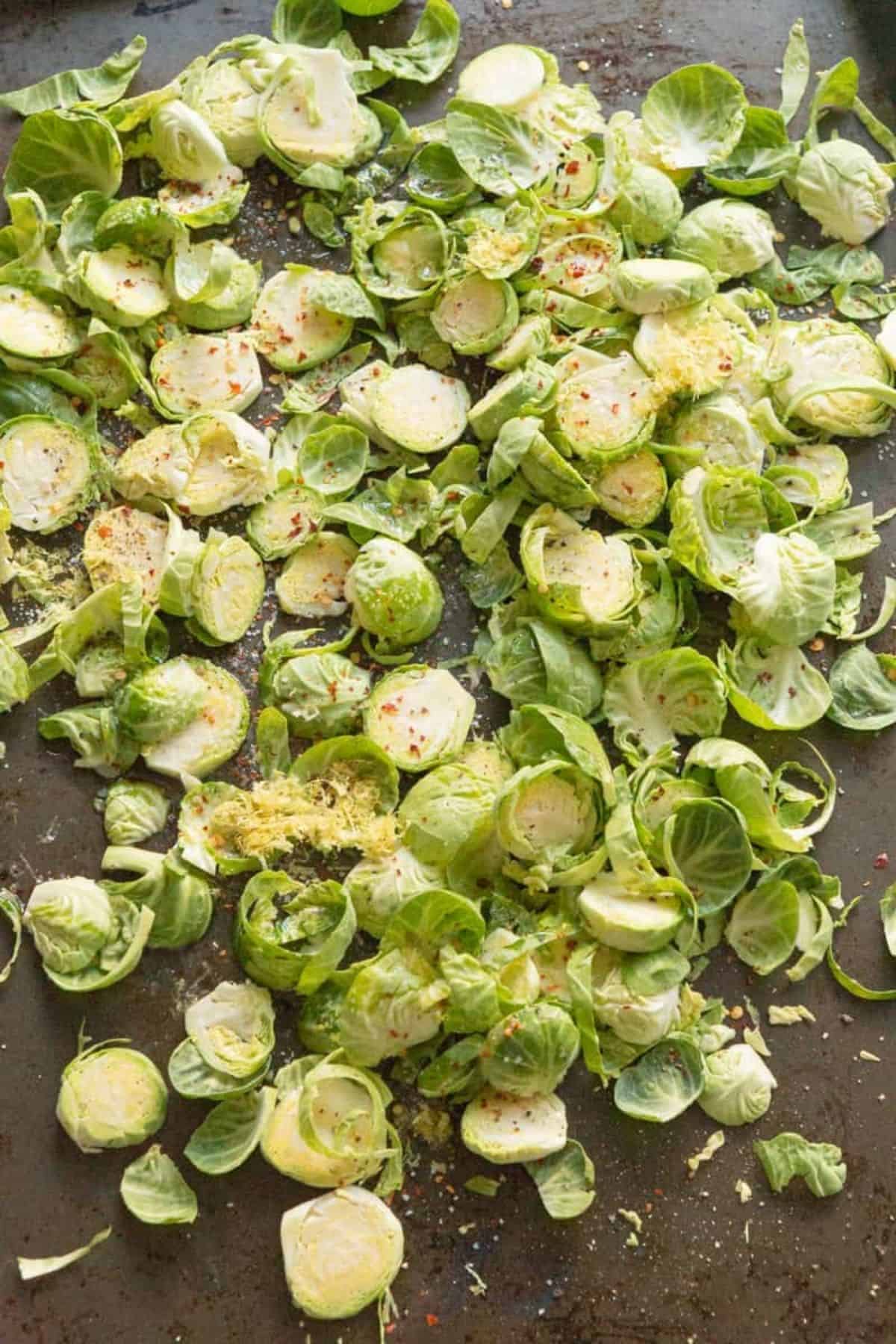 Celebrating a Mini Thanksgiving
Thanksgiving Desserts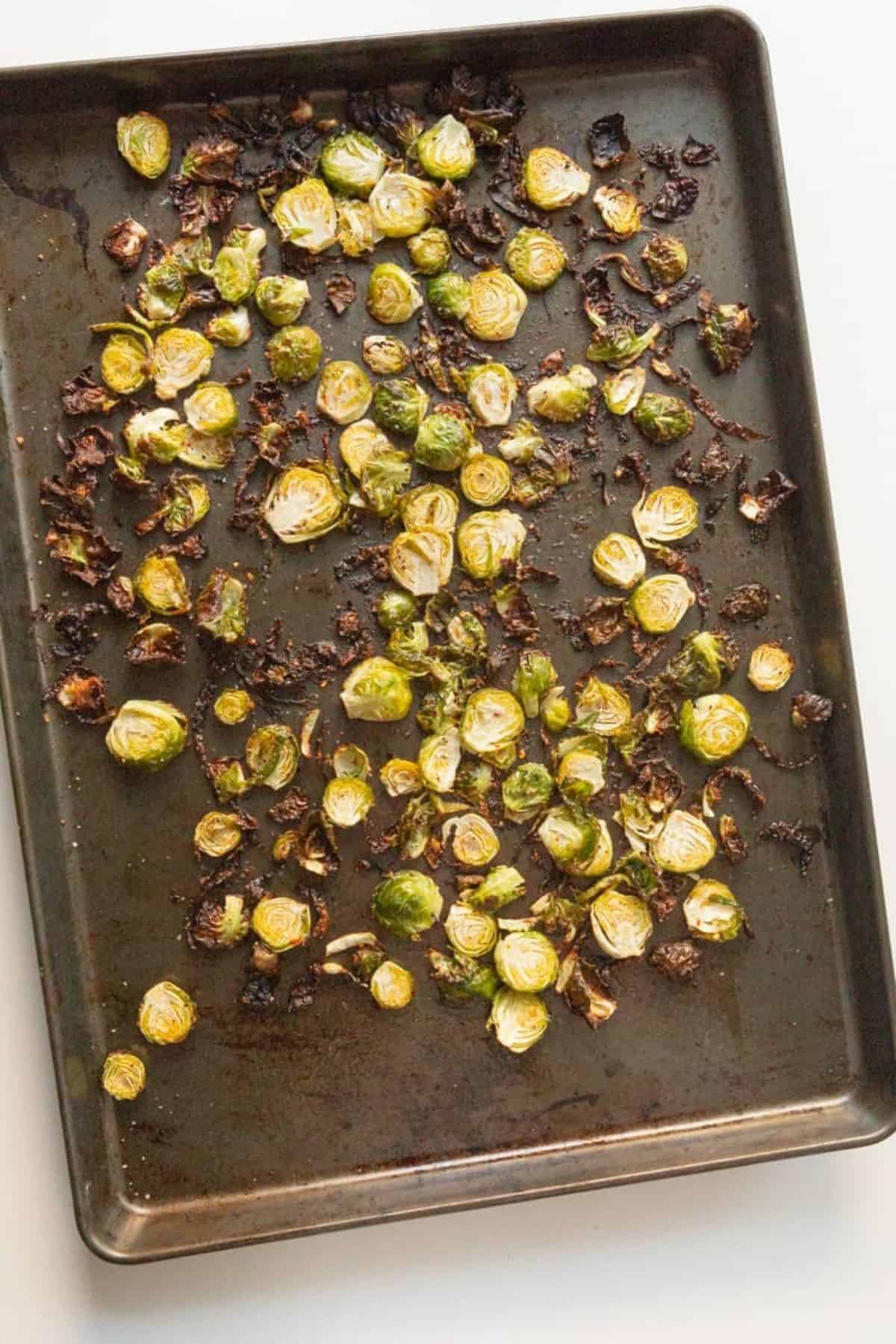 Thanksgiving Drinks
Thanksgiving Favorites and Leftover Recipes
Now, I'll go into some best tips for making small batch Brussel sprouts.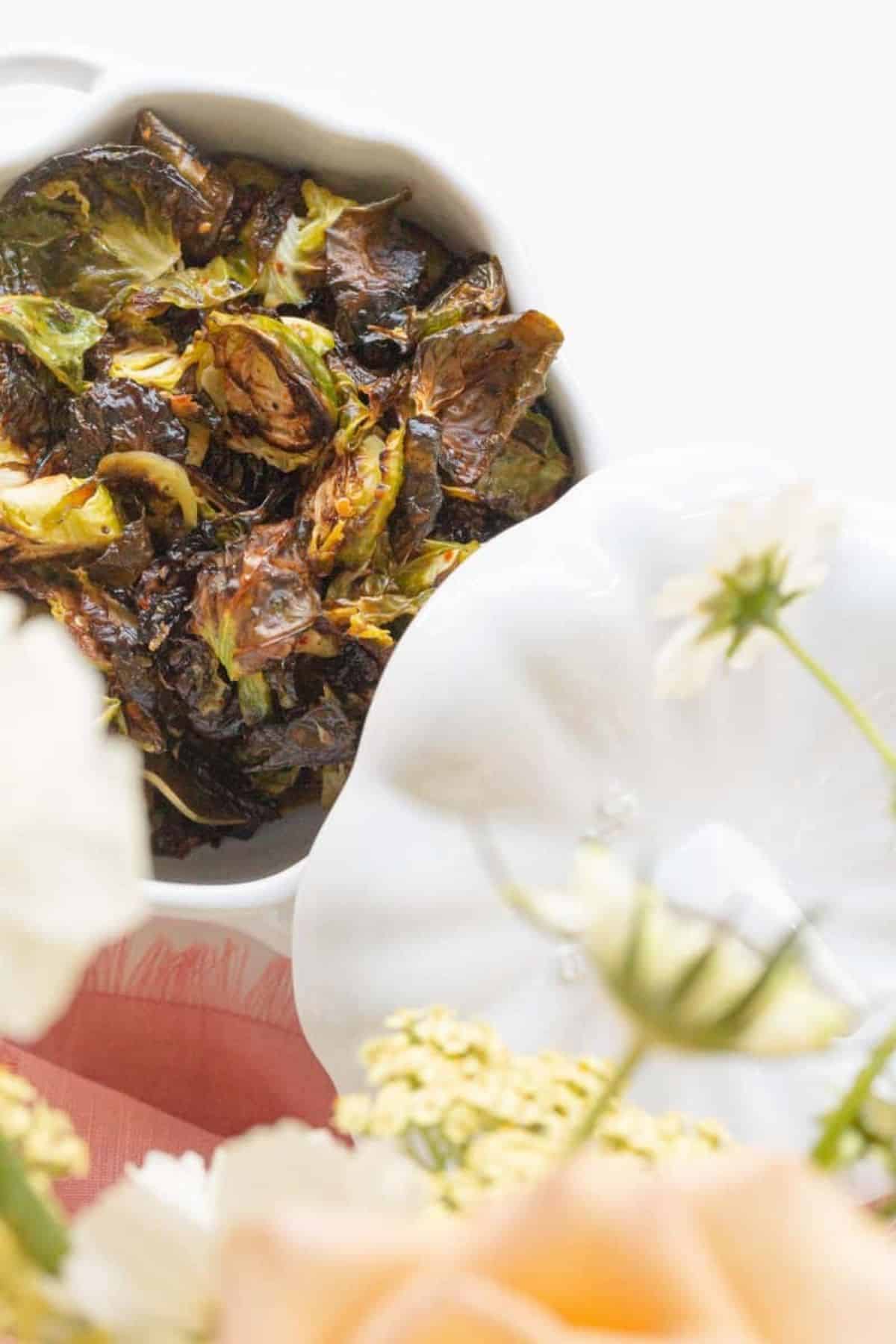 How long do you roast Brussel sprouts for?
This does depend on how you've prepared them. Since I slice mine fairly thin I roast at 425° F for 18-22 minutes. Keep an eye on them as I like mine a little toastier/crunchier. If you're just slicing in half, the time will increase.
Small Batch Side Dishes
I love doing Brussel sprouts a small batch side dish as they usually come in fairly small packages. I also think the prep time of just cutting off the bums and slicing thinly, tossing in some oil and seasoning is just so easy! I want things that are simple and easy day of.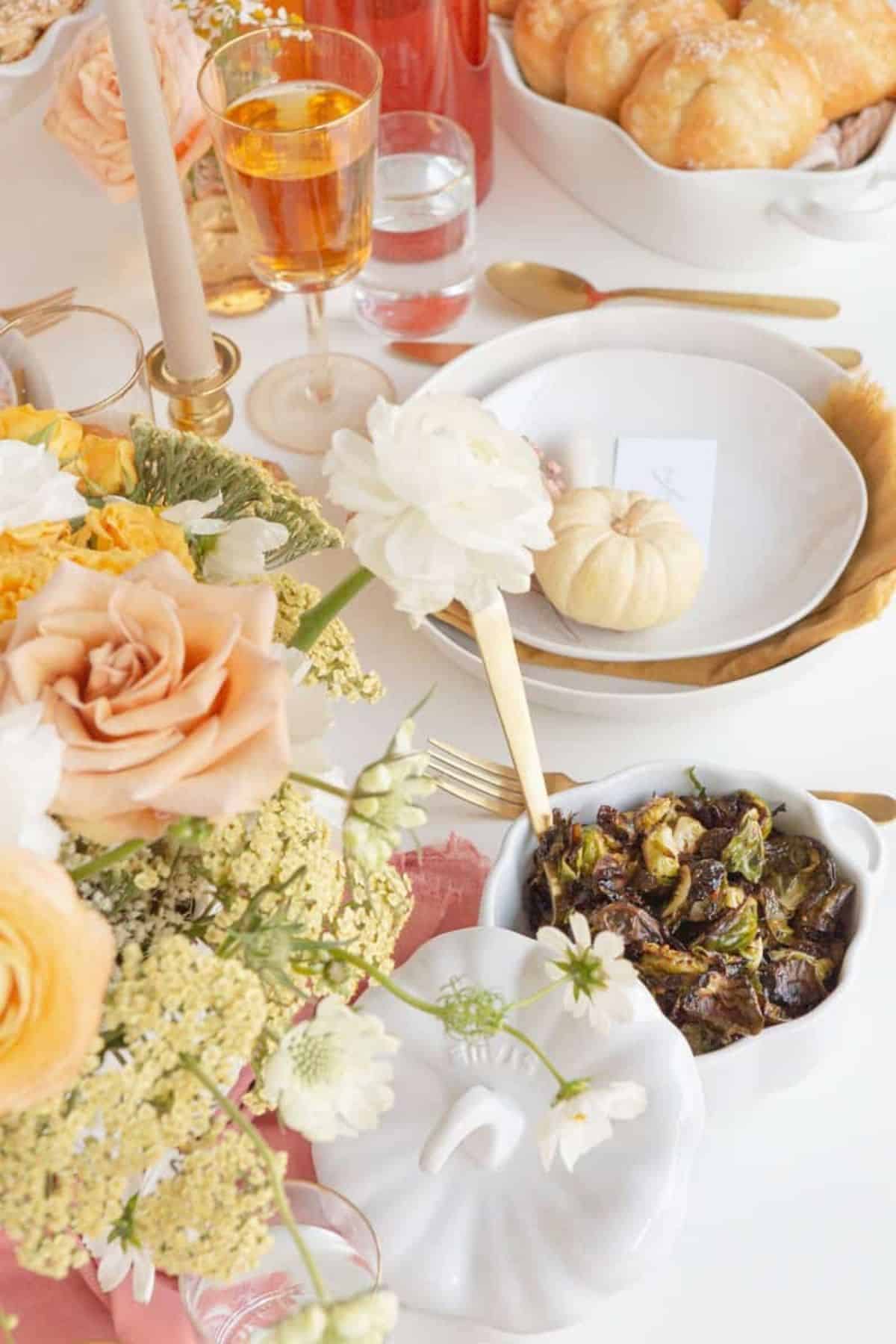 Can I reheat Brussel sprouts?
Sure! Once I roast them though, I like to reheat them in the oven as I don't like them to get mushy. Just preheat your oven to 400 ° F and cook for about 5ish minutes. Keep an eye on them!
Sheet Pan Brussel Sprouts
Yes, these are considered sheet pan Brussel sprouts. You toss them in oil, seasoning, place on a sheet pan and into the oven! So simple and easy!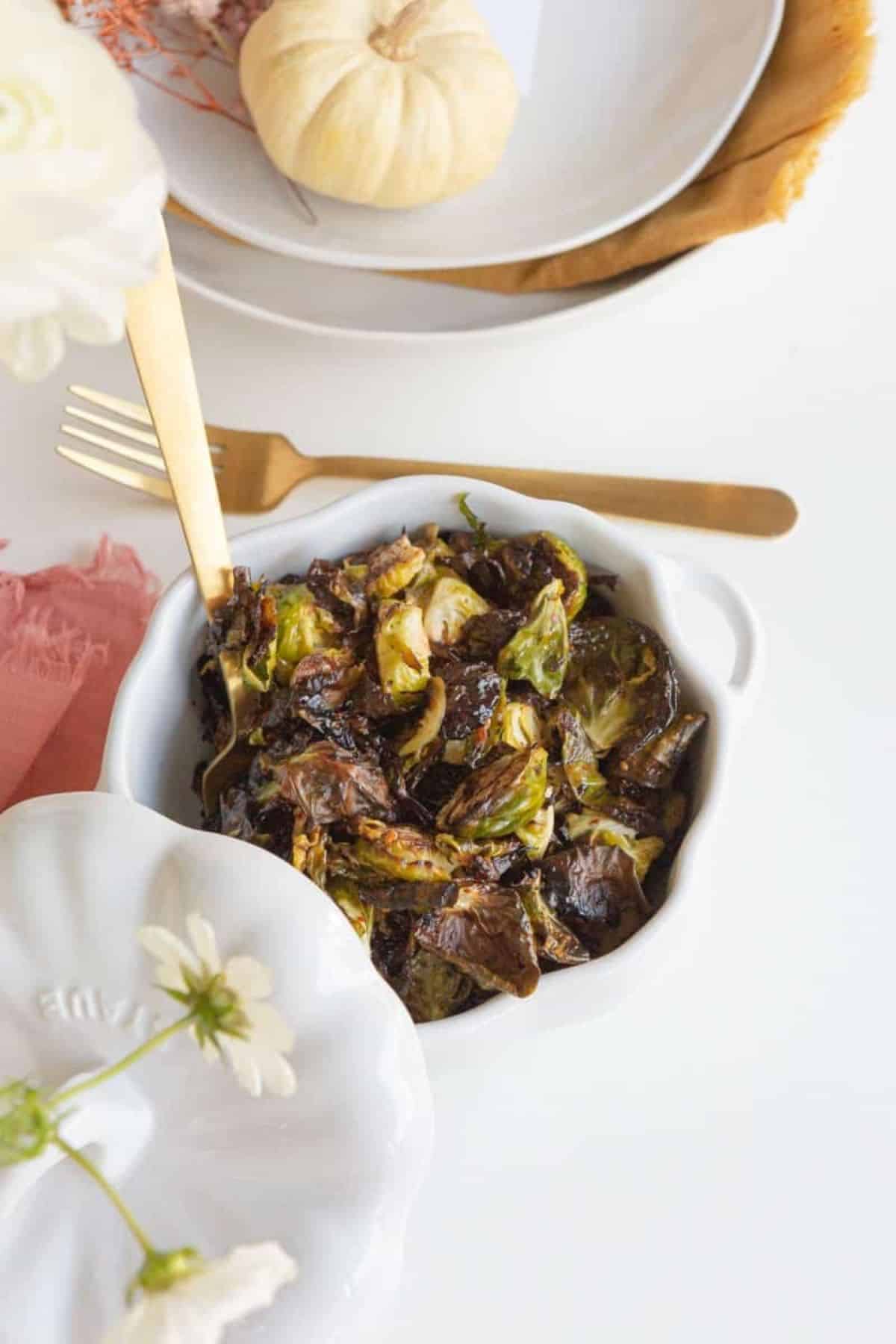 Love this Recipe?
Did you make this recipe and just love it? Awesome! If you have a quick minute and could leave a star rating and comment below, I would appreciate the support and knowing your feedback! And if you're over on Instagram, be sure to tag me in your photos!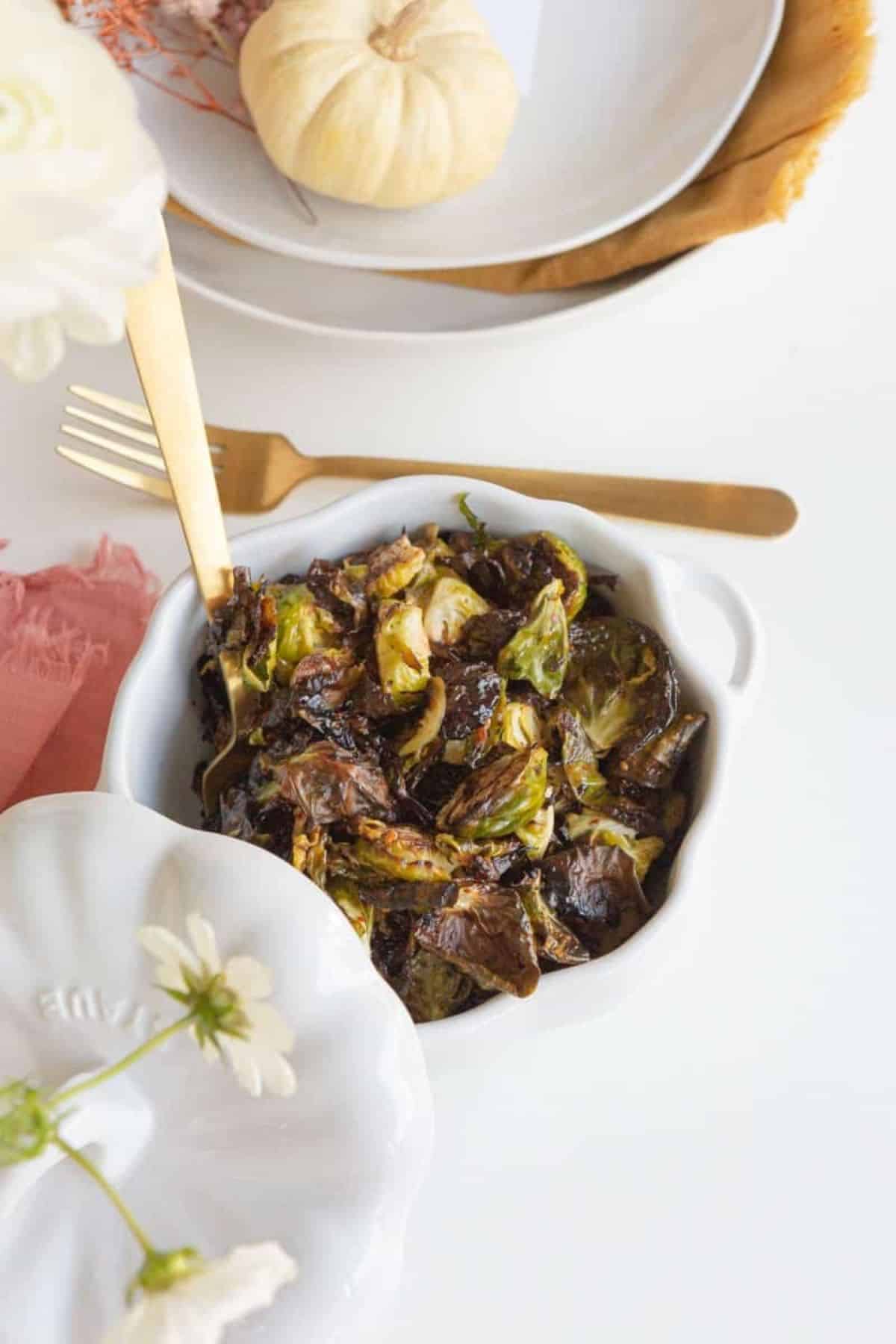 Ingredients
14

oz

Brussel sprouts

sliced thinly

3

tablespoon

olive oil

1

lemon

zested and juiced

½

teaspoon

red pepper flakes

1

teaspoon

salt

½

teaspoon

freshly ground pepper
Instructions
Preheat oven to 425° F and prepare a lipped baking sheet with or without foil*.

In a medium to large bowl, toss Brussel sprouts with 2 teaspoon lemon juice and 1 teaspoon lemon zest, olive oil, salt, and pepper.

Lay Brussel sprouts across sheet as evenly as possible. Place in oven.

Bake for 18-22 minutes, mixing or flipping sprouts about half-way through.

Season to taste with salt and pepper.

Serve and enjoy!
Notes
* I don't use parchment paper because I want them crispier. However, I don't love foil, so I use eco-friendly foil when necessary. But directly on sheet pan is fin too! A metal sheet pan will make it crispy!
Tried this recipe?
Mention @amanda.wilens