Mini pies are such a fun way to serve pies at a party or dinner. And I thought what better way to serve them than a Pie Bar or Pie Buffet! Dessert bars are such a big thing, why not narrow it down to one of your favorite treats. Serve up some delicious pie, ice cream, whipped cream, and whatever other toppings you want!
Below I'll go over all the steps you'll want to take to make this happen. And some of my favorite pies, like my Mini Blueberry Pies or Mini Strawberry Pies. This is a fun and easy way to wow guests!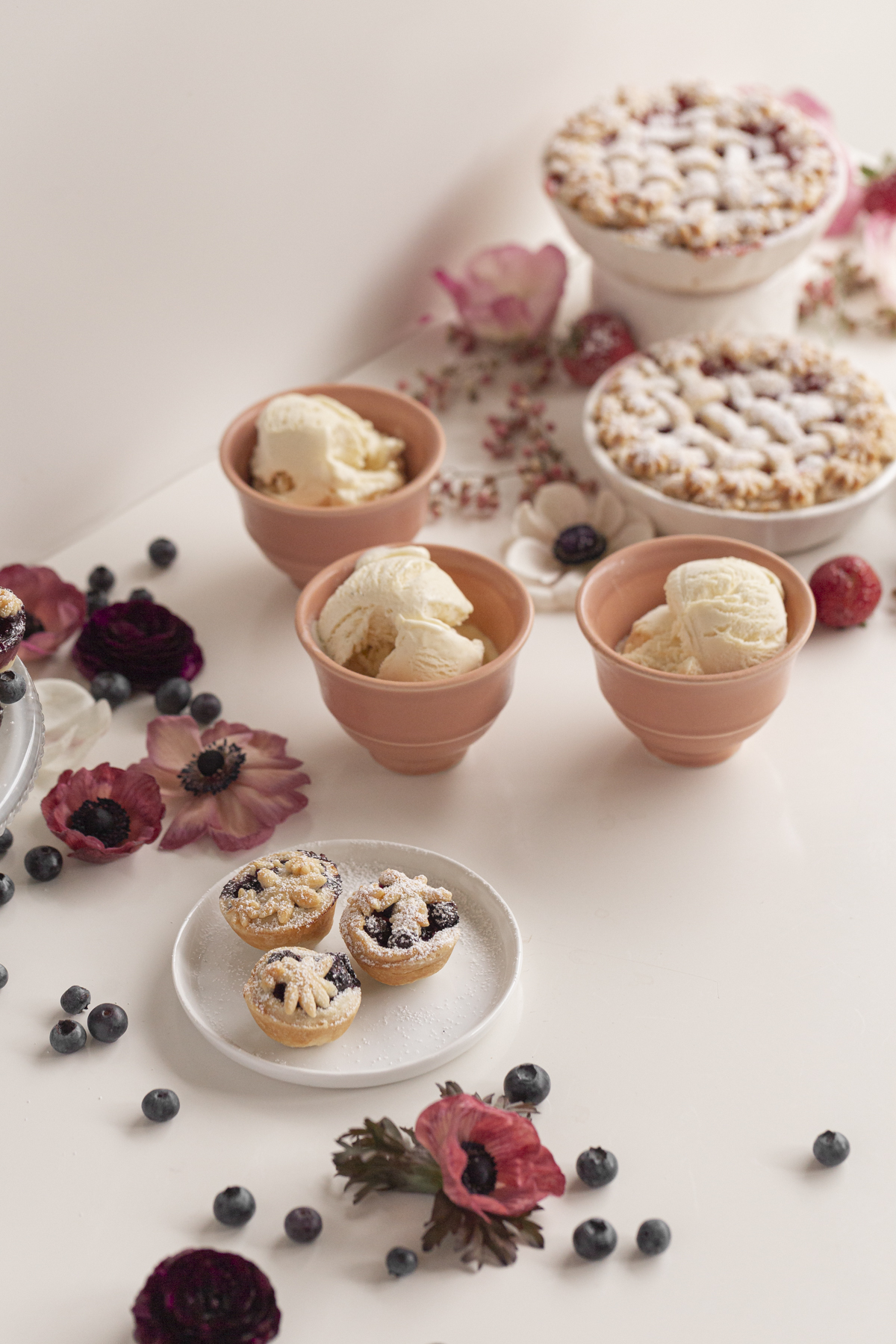 Building a Pie Buffet
This idea is great for pie lovers and could be used at any type of event. From weddings to dinner parties to birthdays. I'll go over some of the steps to make the best buffet of pies possible!
Create a lineup of pies, big or little. Pick a theme and go with it.
Bake the pies! Or you can even order some from a bakery or grocery store.
Set up a little buffet in an area of the kitchen or dining room or event space.
You can make a little menu of all the pies there.
Use cake stands and platters to set out the pies.
Place all of your pies on the platters and cake stands. Make sure if you do large pies that you pre-slice them for guests for ease.
Set out anything you wish to serve with them like ice cream, whipped cream, sprinkles, or caramel sauce. Or if you go savory you can do veggies, mashed potatoes, and gravy.
Put out plates, bowls, utensils, napkins, and serving utensils.
Serve and enjoy!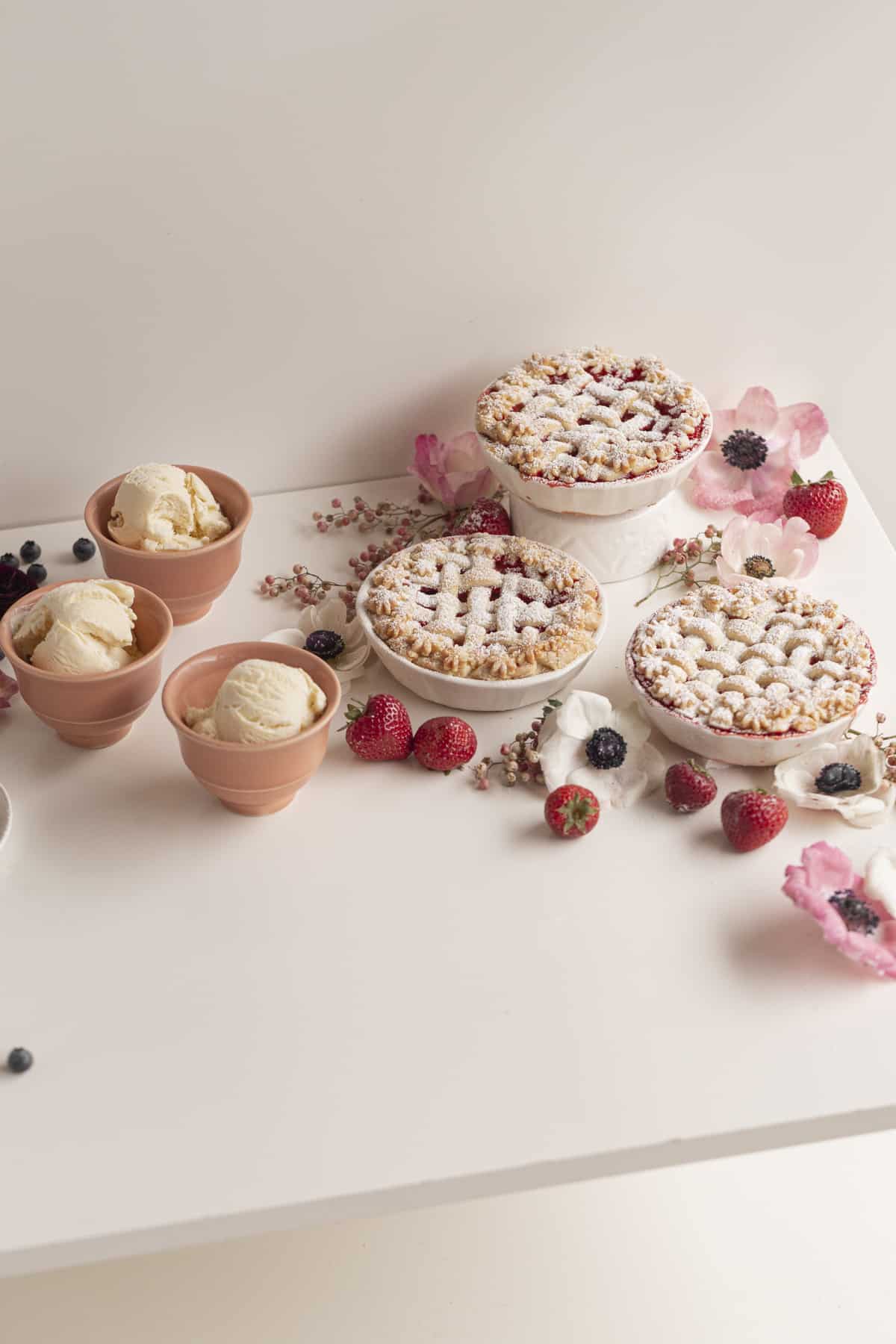 Types of Pie
Whether you do mini pies or large pies, a pie bar could be filled with any type of pie. You can go with a theme or get wild and mix things up. Some suggestions would be fall-themed with pear, pumpkin, and apple pies. Or go out on all berry pies. You can do either sweet pies or savory pies! I'll go through some types of pies to consider.
Sweet Pies
Cream Pie
Peanut Butter Pie
Coconut Cream Pie
Chocolate Cream
Savory Pies
Chicken Pot Pie
Vegetable Pot Pie
Shepard's Pie
Curry Pot Pie
Mince Pie
Spanakopita Pie
Potato Pie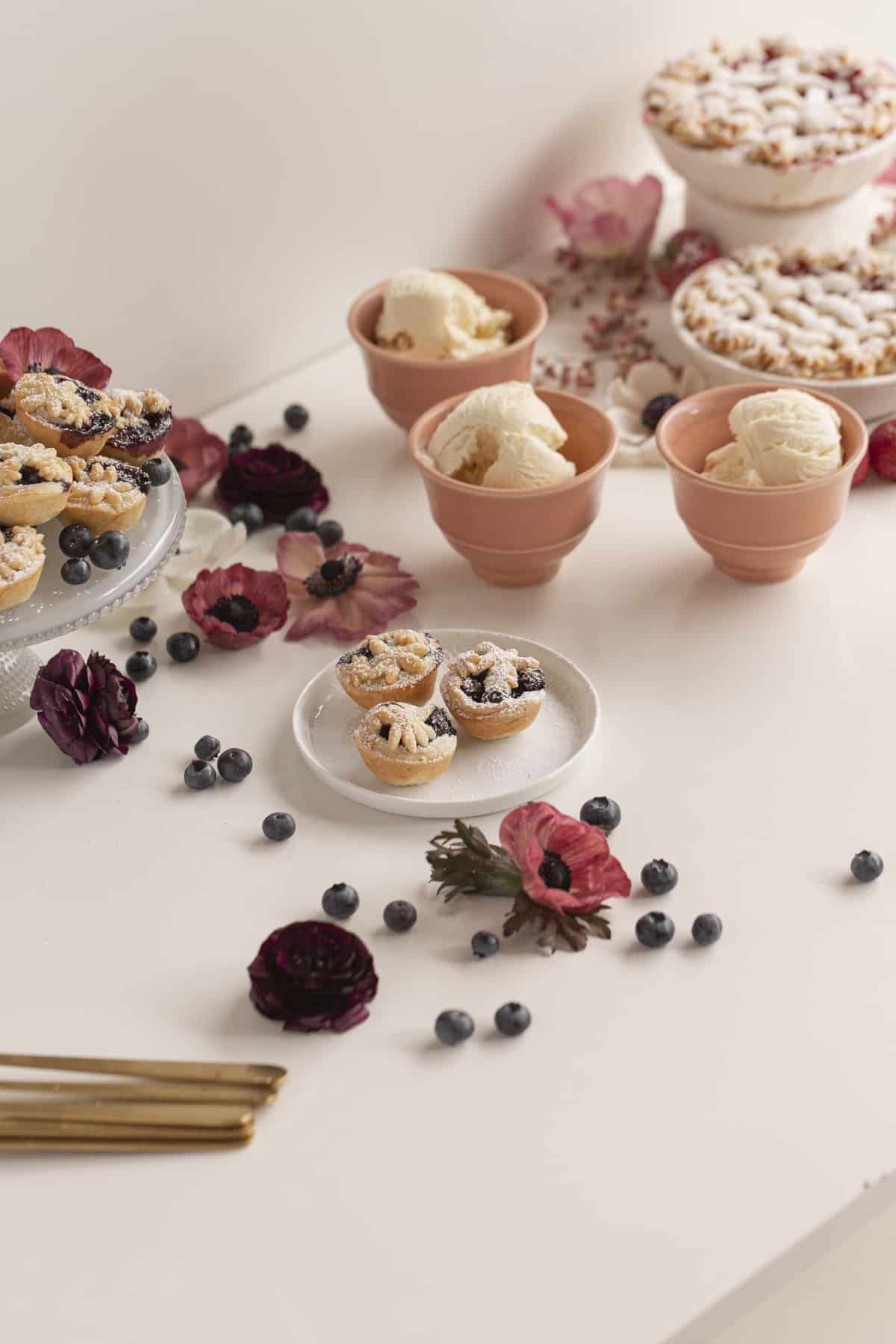 FAQs
How do you cut and serve a pie?
If you have a large 8-9" pie you will want to slice it into about 6 to 8 pieces. You want to use either a sharp knife or a serrated knife, just depending on the type of pie. Like when cutting a cake, you can have a clean towel or paper towel nearby to clean the knife. You can also have a tall glass nearby with a bit of water in it for a very clean knife. Dip your knife into the water and wipe with the cloth between each cut. Then use a pie or cake server (or spoon) to remove each piece.
How do you get even pie pieces?
There are a few ways to get even cuts. The simplest way is to slice the pie in half, then turn it about 1-2" and slice it in half again, do the same and keep going. Or you can create or use a template to make sure you are cutting pieces evenly. You can use a pie cutting tool that cuts each piece perfectly equal. They make 6 or 8-piece pie cutters.
How many does an 8-9" pie serve?
This size pie will serve about 6-8 people. You can cut it using the methods listed above.
How many does a 5-6" pie serve?
You can serve 2-3 people with a pie this size.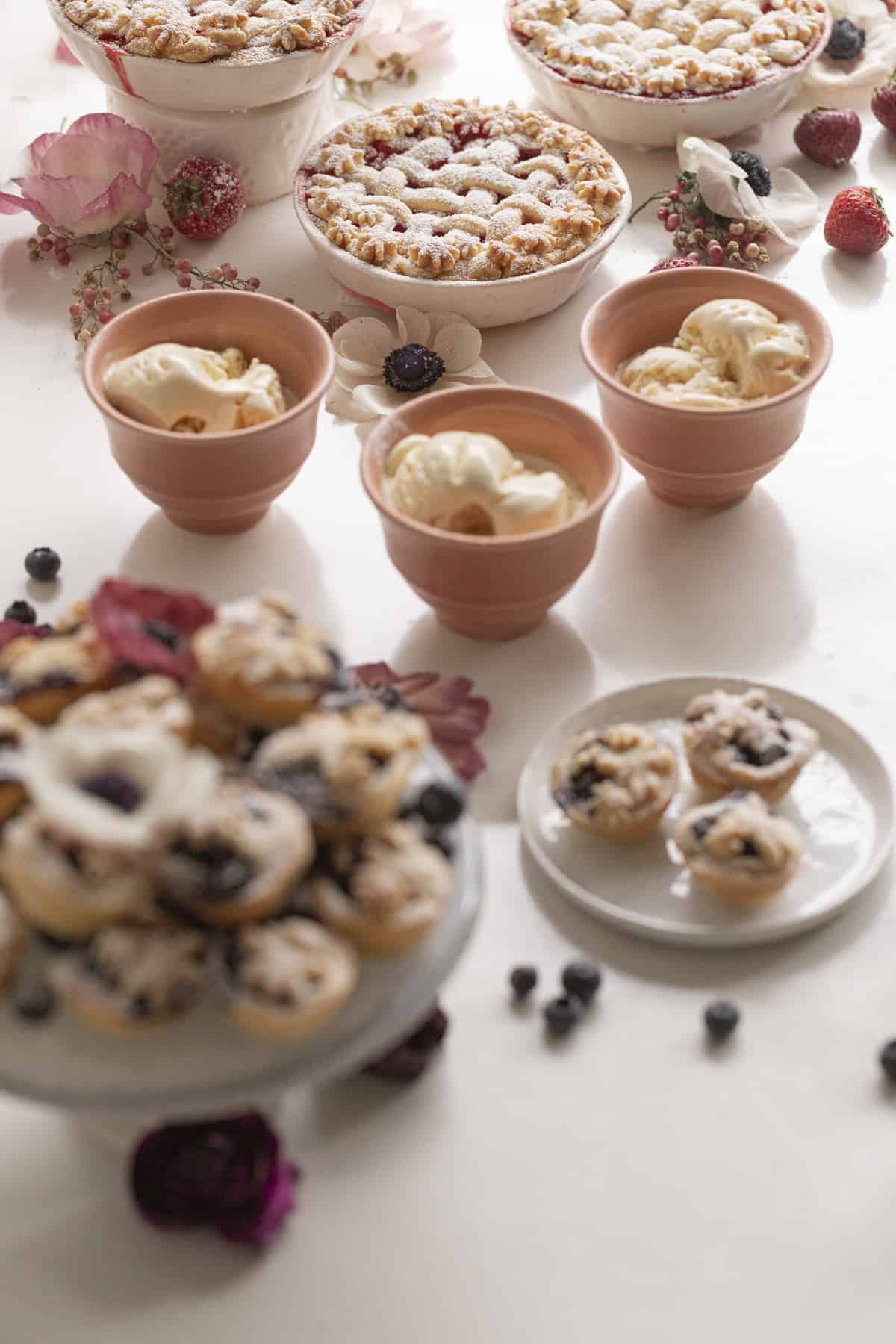 Pie Recipes to Try
Love this Idea?
Did you make this pie bar and just love it? Awesome! If you have a quick minute and could leave a comment below, I would appreciate the support and knowing your feedback! And if you're over on Instagram, be sure to tag me in your photos!