Okay okay, I know everyone is out there giving you a holiday gift guide. But I thought, eh, why not... I'll make one too! This includes all my favorites from kitchen gear to comfy cozy pajamas to my fave candles and small businesses to support. So, let's go through this all together. And I hope it helps you pick some gifts for your friends, fam, and coworkers for Christmas, Hanukkah, or you know, just because!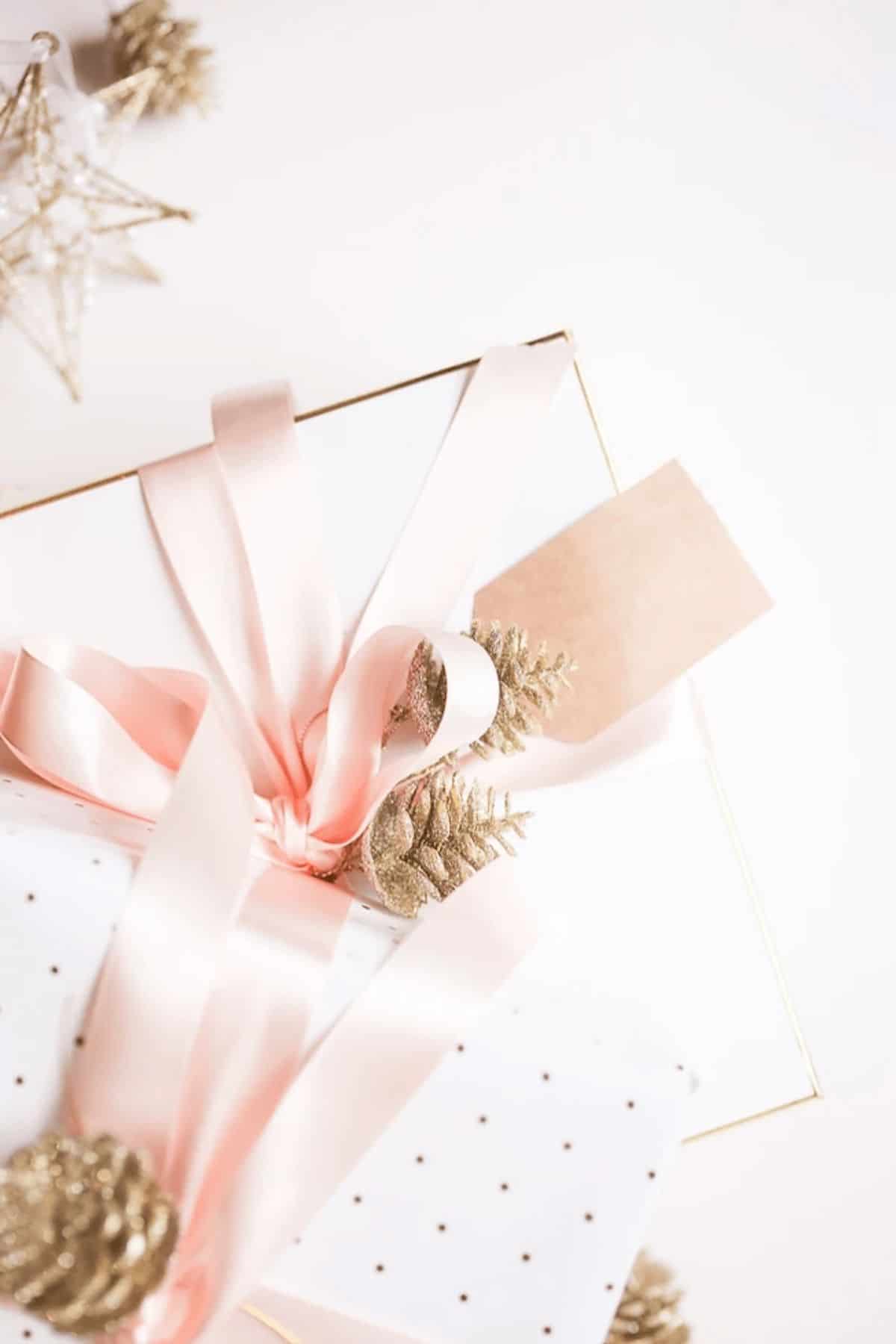 Kitchen Gear Gift Ideas
The above are just four of my favorite kitchen items that I think are perfect for the person in your life who loves to cook and bake or is hoping to learn more in the kitchen. The largest item would be the KitchenAid, but some of the smaller items are just as essential for any home cook and great as a stocking stuffer! These adorable Rifle Paper Co. for Anthropologie Nutcracker Spatulas are necessary in any kitchen. And the Oxo Offset Spatula is great for someone learning to make cakes. And my newest discovery, the William Sonoma Cookie Spatula, made to assist in removing cookies from a baking sheet with the least amount of damage to your treat!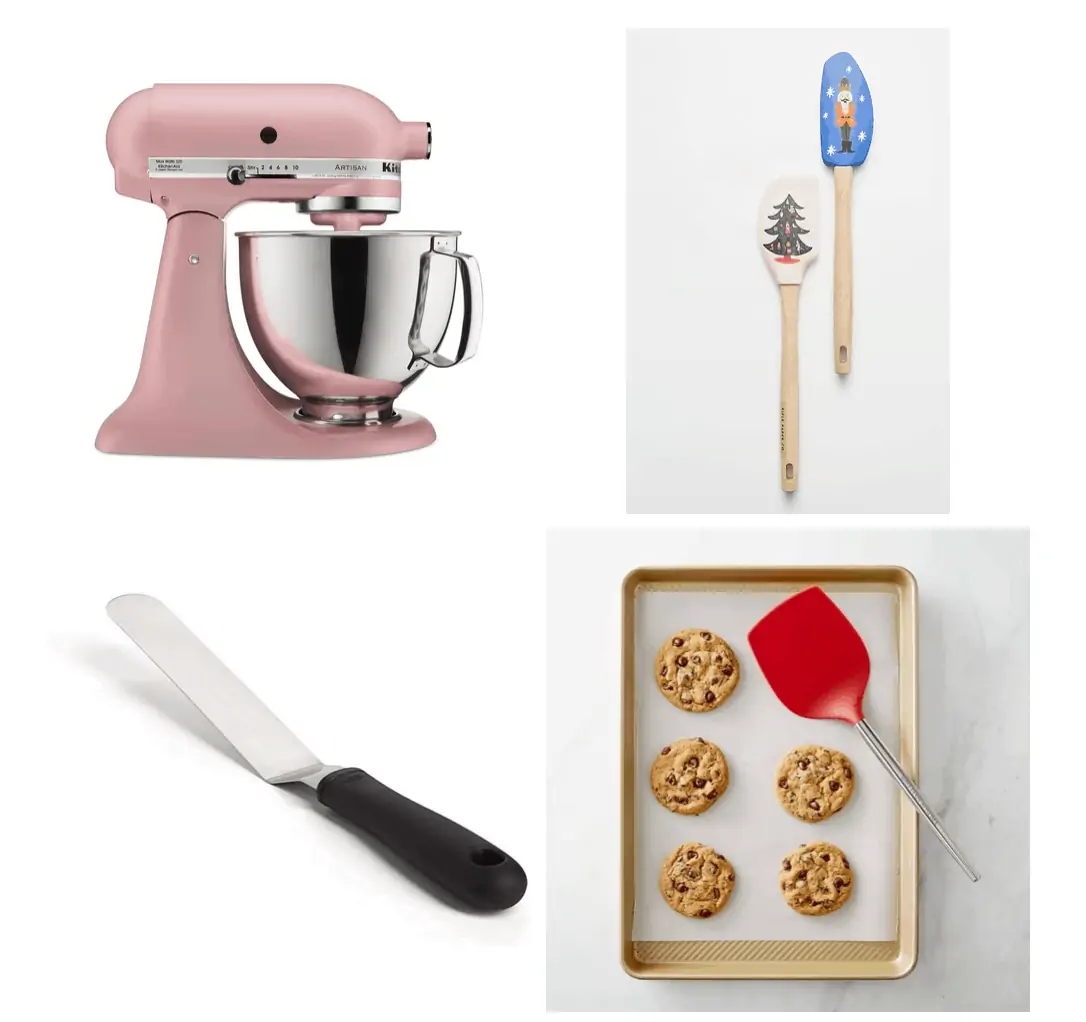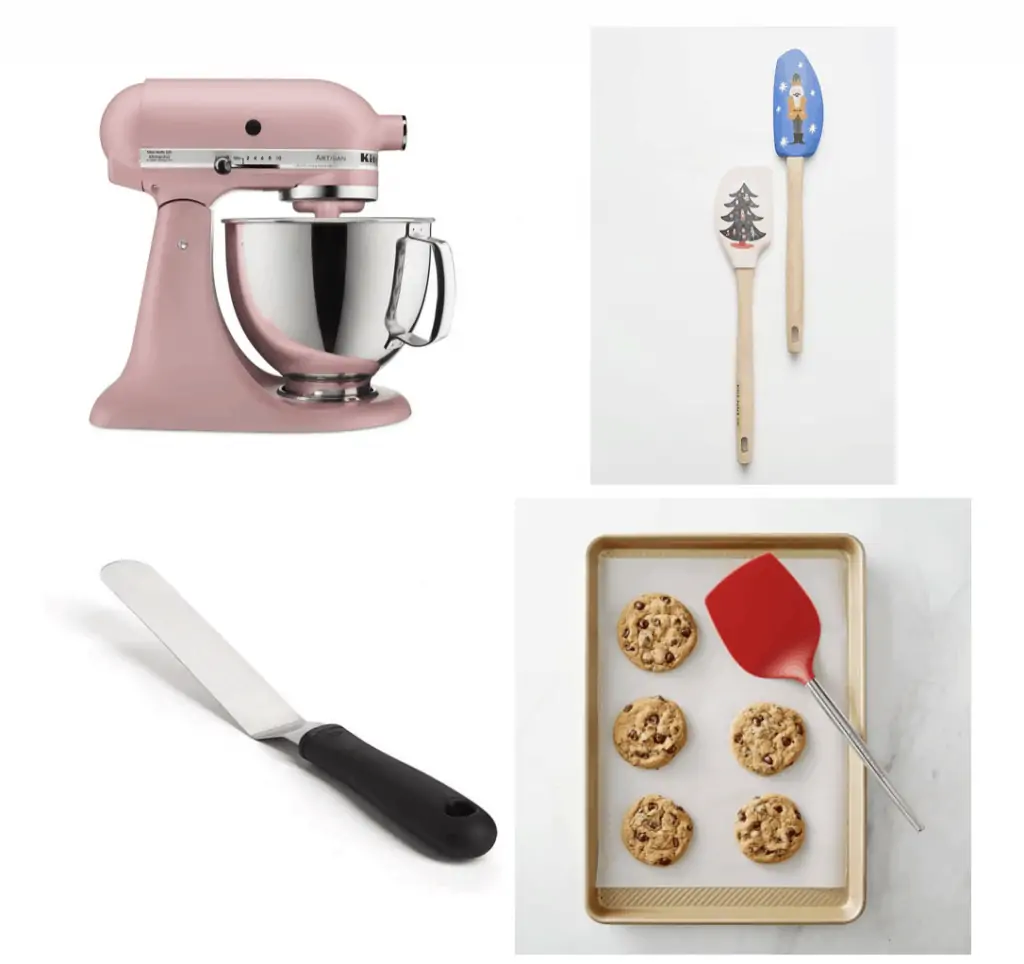 Clothing and Accessories Gift Ideas
This wouldn't be a good holiday gift guide without some accessories. And this is mostly just cozy wear and accessories. But really what else do you need for the holidays, right? So the first item above is this super comfy cozy LC Lauren Conrad Pajama Set. Each set is seriously cute. The range of sizes and colors/design is so vast, meaning there is something for everyone! Number 2 is the Old Navy Sherpa Sweatshirt. I seriously live in sherpa at home, who doesn't love the feel of this on their skin! Number 3 is a pair of earrings from eb and co. who I just absolutely adore. Shop small business and check out all of their amazing jewelry and hair accessories. Everything from the Annie Austen Collection I'm super into...and own a ton of! And lastly, my favorite pearl headbands. I've been rocking these for a month now. I love the variety of colors and how I can look fancy even with just throwing up my hair in a bun and tossing one of these one my head. Oh and they are super well made and affordable...and you get to rock the Blair Waldorf look again!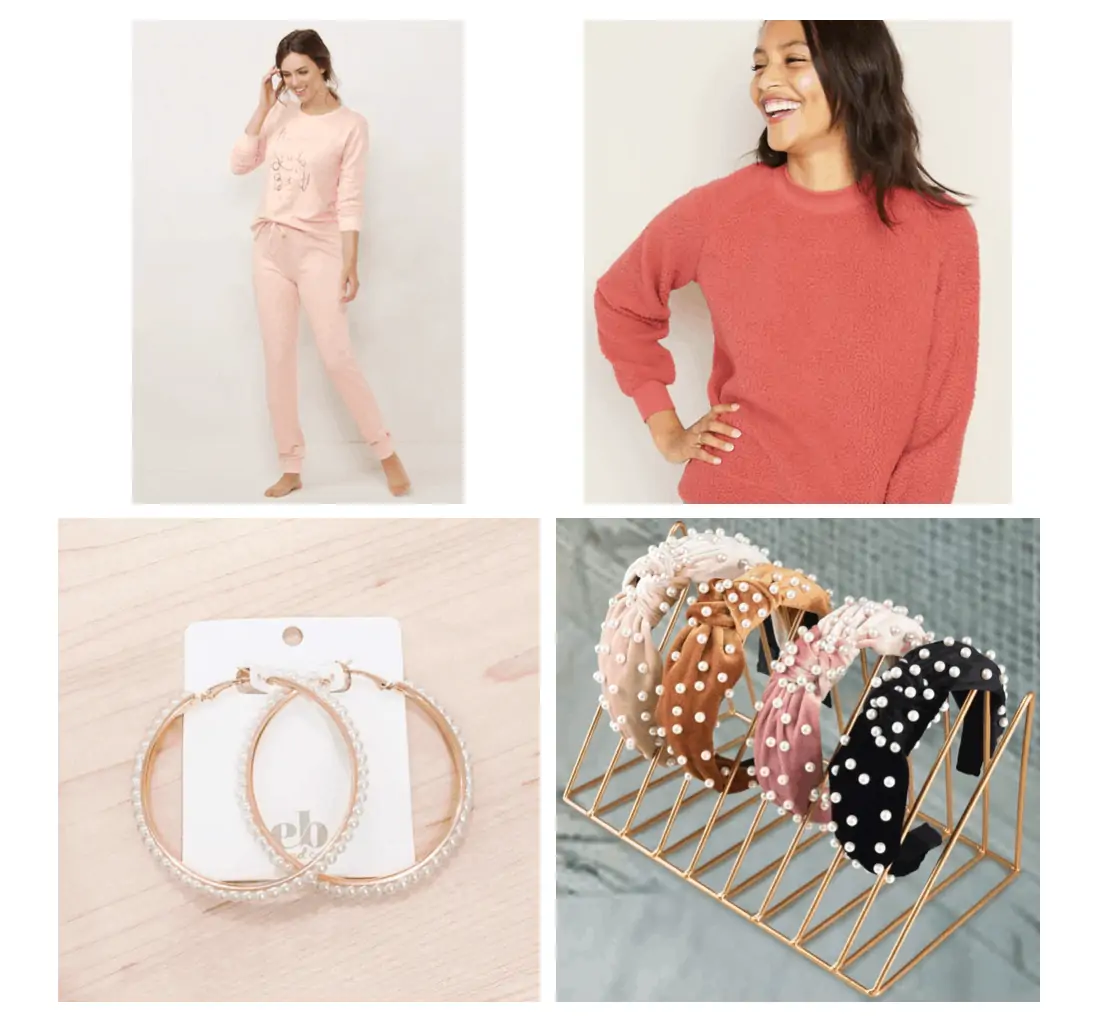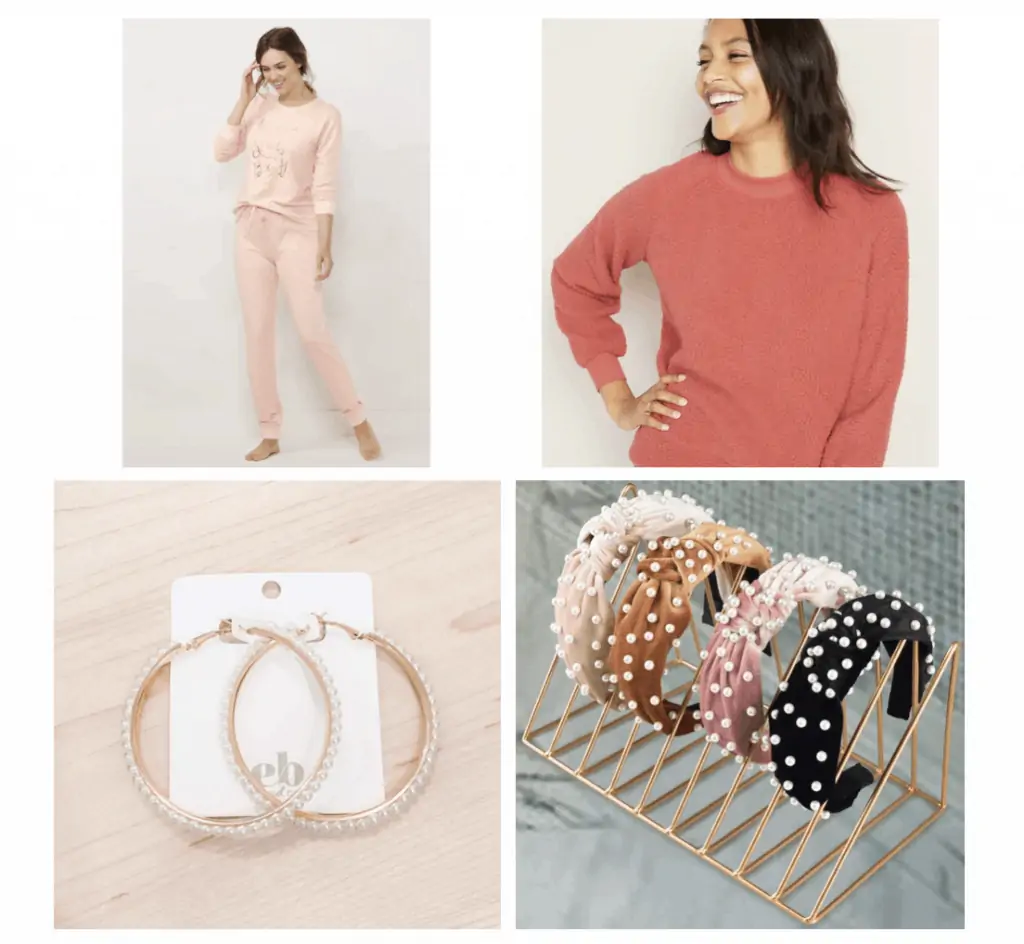 Beauty Items
So basically all of these would be the most amazing stocking stuffer. The first is the bareMinerals Butter Drench. I've been using this for 3-4 years now and I swear it really does make my skin feel like butter. The next item is literally my addiction. Ask anyone who knows me, I am obsessed with the Burt's Bees Ultra Conditioning chapstick. I have at least 1 on me at all times and another in my purse...and like 3 backups in my nightstand, just in case! The next is another one I use daily, the Lush Ro's Argan Body Conditioner. I love what Lush is doing for the beauty industry and I love the smell of this product so much. It also helps to keep your skin super smooth! And lastly for the beauty category, I am recommending the Kristen Ess Blow Dry Mist from Target. I'm pretty sure I've never experienced anything like this. I have super thick hair and it take forever to dry. However, I use this spray and it takes like less than half the time, no joke. And it's also a heat protectant which is amazing for using less products in your hair...and it smells AMAZING.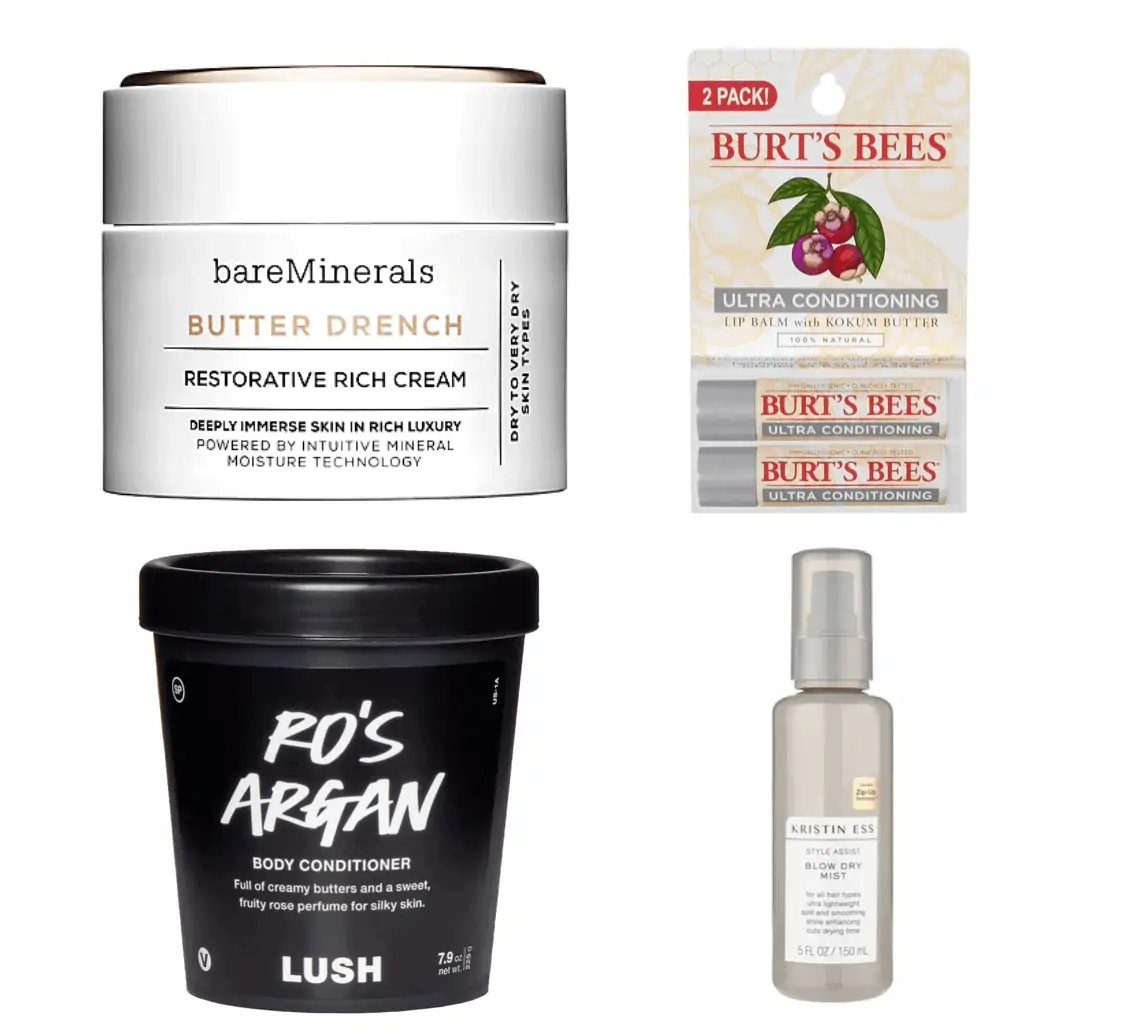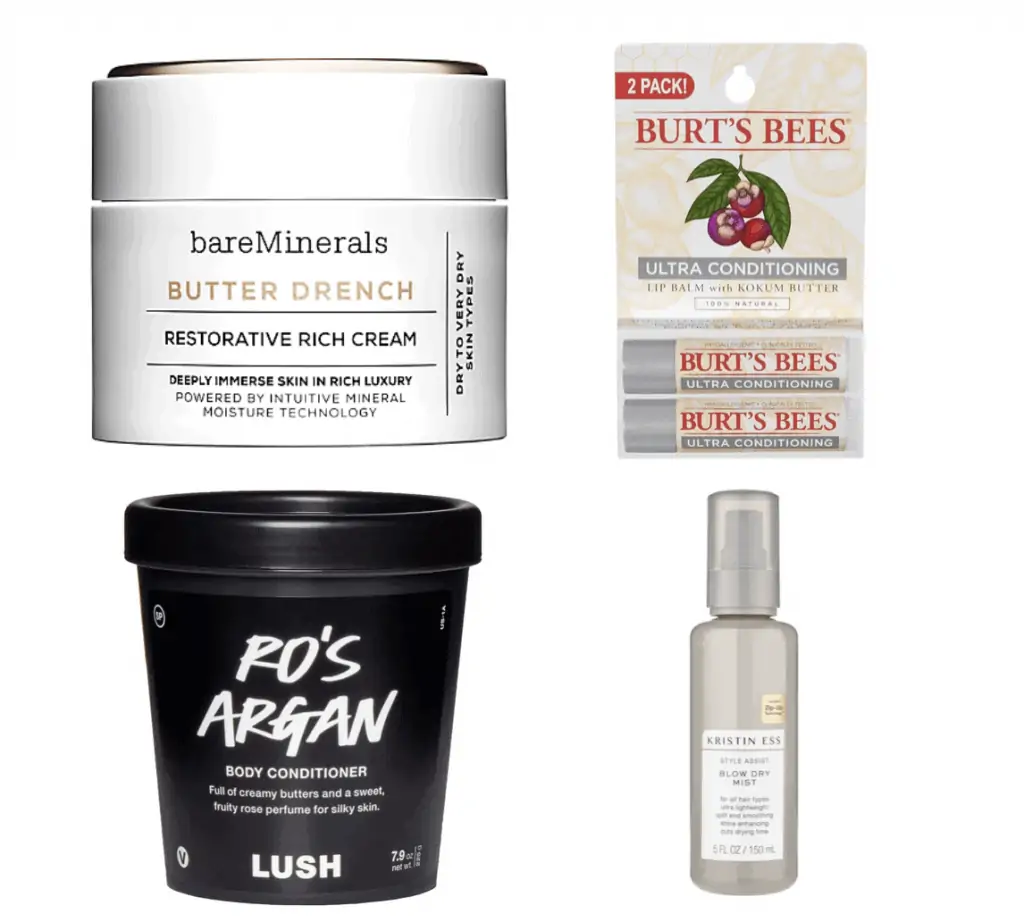 Favorite Little Gifts
Okay, so I didn't have a real category for these, but had to share for this holiday gift guide. Firstly, we have Voluspa Candles, Baltic Amber is my fave. I am basically a hype woman for this company. They are local here in Newport Beach, but you see them everywhere from Anthropologie to hardware stores. They use coconut oil which burns cleaner than most candles out there. Voluspa is also a very sustainable company with responsible sourcing and a candle container recycle program! The second item is a handmade Madeleine Ornament from Suite One Studio. Lindsay Emery, the owner, designer and artist behind these is truly amazing. I am obsessed with all of her work and love each and every piece of hers that I own. Number 3 is Ginger Elizabeth's Hot Chocolate. This shop is located where I grew up in Sacramento, but most items can be purchased online like this hot cocoa tin. Honestly there is nothing better than a cup of cocoa in the winter time! Also, pairing this with a cute mug and marshmallows would make the best gift! And lastly, I'm sharing MORE candles. I seriously have a candle problem, but I'm okay with it. I like my house to always smell amazing and these Illume candles make my whole place smell like the holidays, but in a subtle, non-intrusive way! My favorites in the holiday collection are the Balsam and Cedar and the Winter White (also available at West Elm and Whole Foods).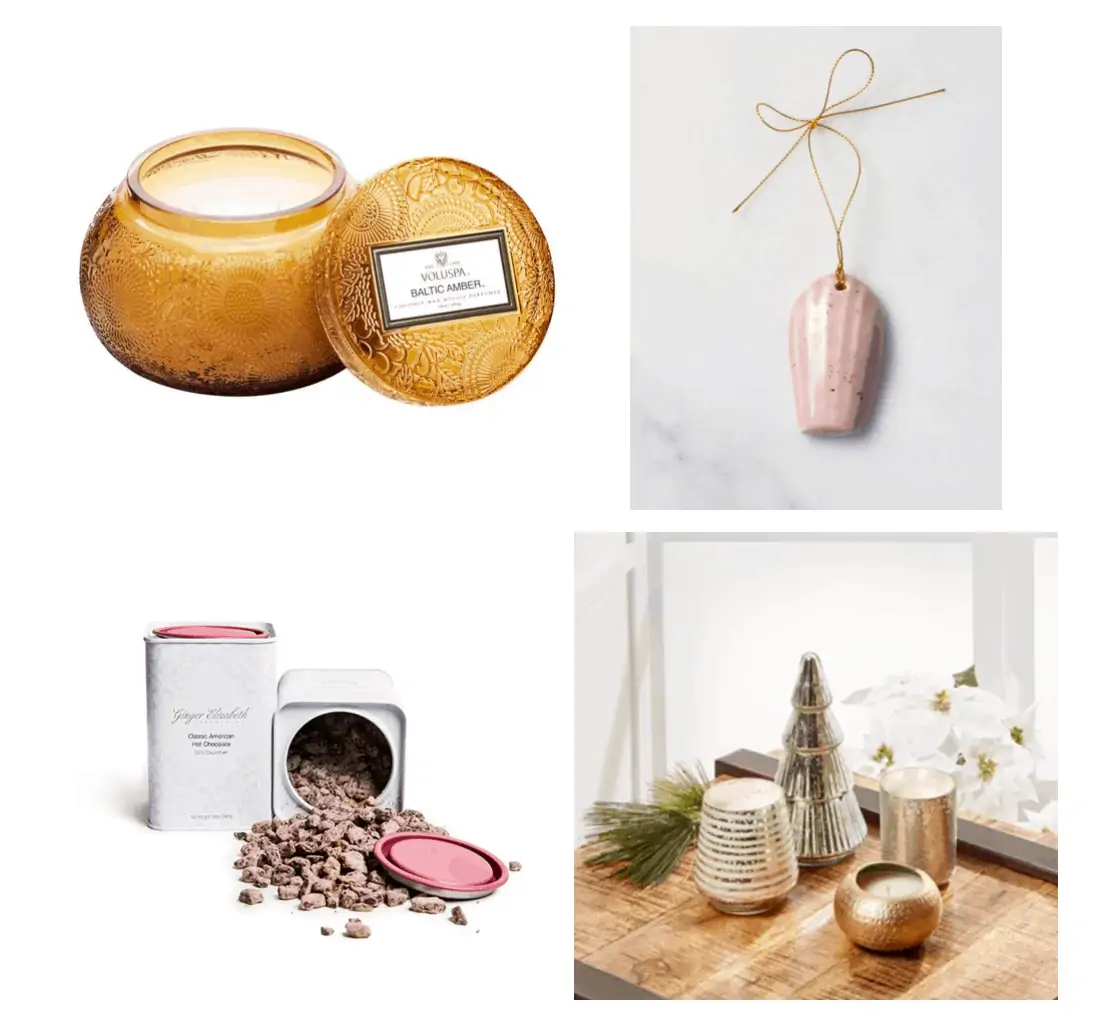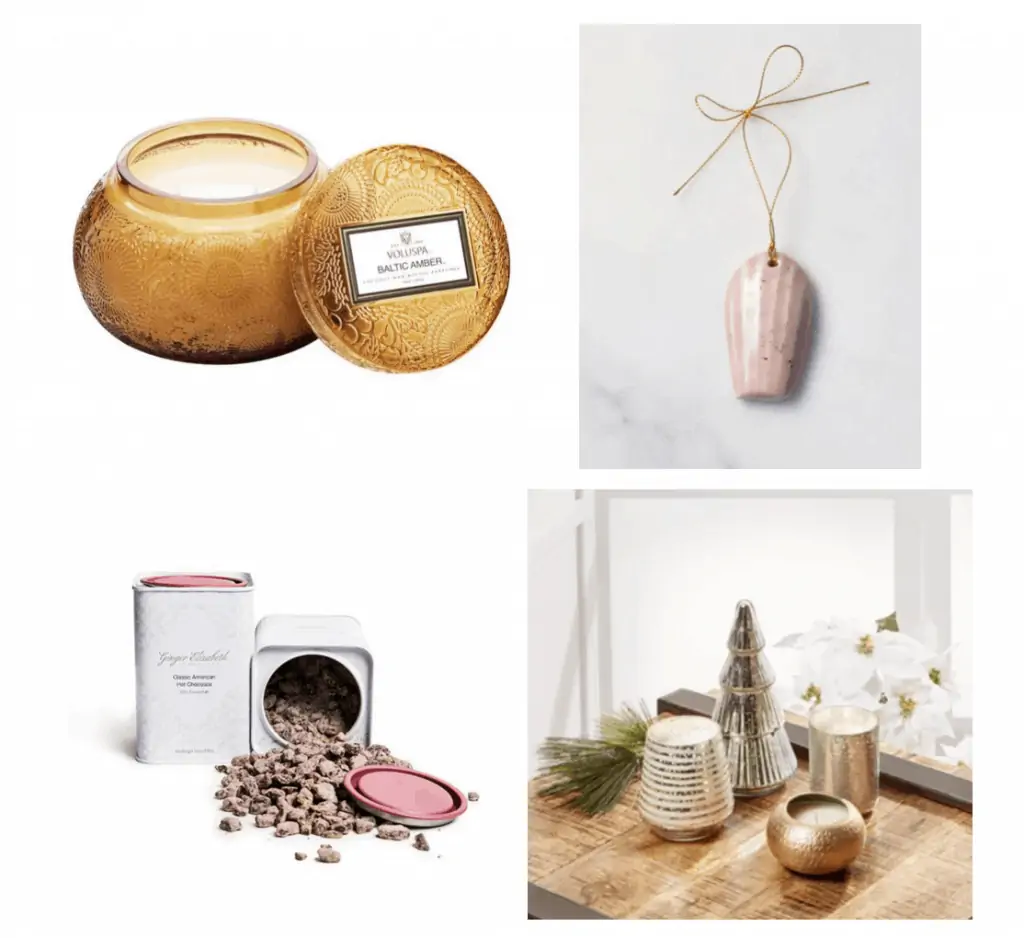 Love this Post?
Did you use this article and did it help you? Awesome! If you have a quick minute and could leave a comment below, I would appreciate the support and knowing your feedback! And if you're over on Instagram, be sure to tag me in your photos.