Holiday Cookie Box
Cookie boxes are a wonderful activity and gift for friends, coworkers, neighbors, and family members. You can bake so many delicious holiday treats this way, keep a handful of each for yourself, then share the love by gifting the rest. Of course, you can buy pre-made cookie boxes, but they aren't as fun or customizable as making your own. You can customize them for different holidays, color themes, or dietary restrictions.
I've included the recipes that I used in this specific cookie box below. 7 of the recipes are things on my own site (linked below). The other two I created just for Lauren Conrad Co.. I like to make sure to have a variety of cookies in flavors and sizes. And having a few non-cookie treats as well.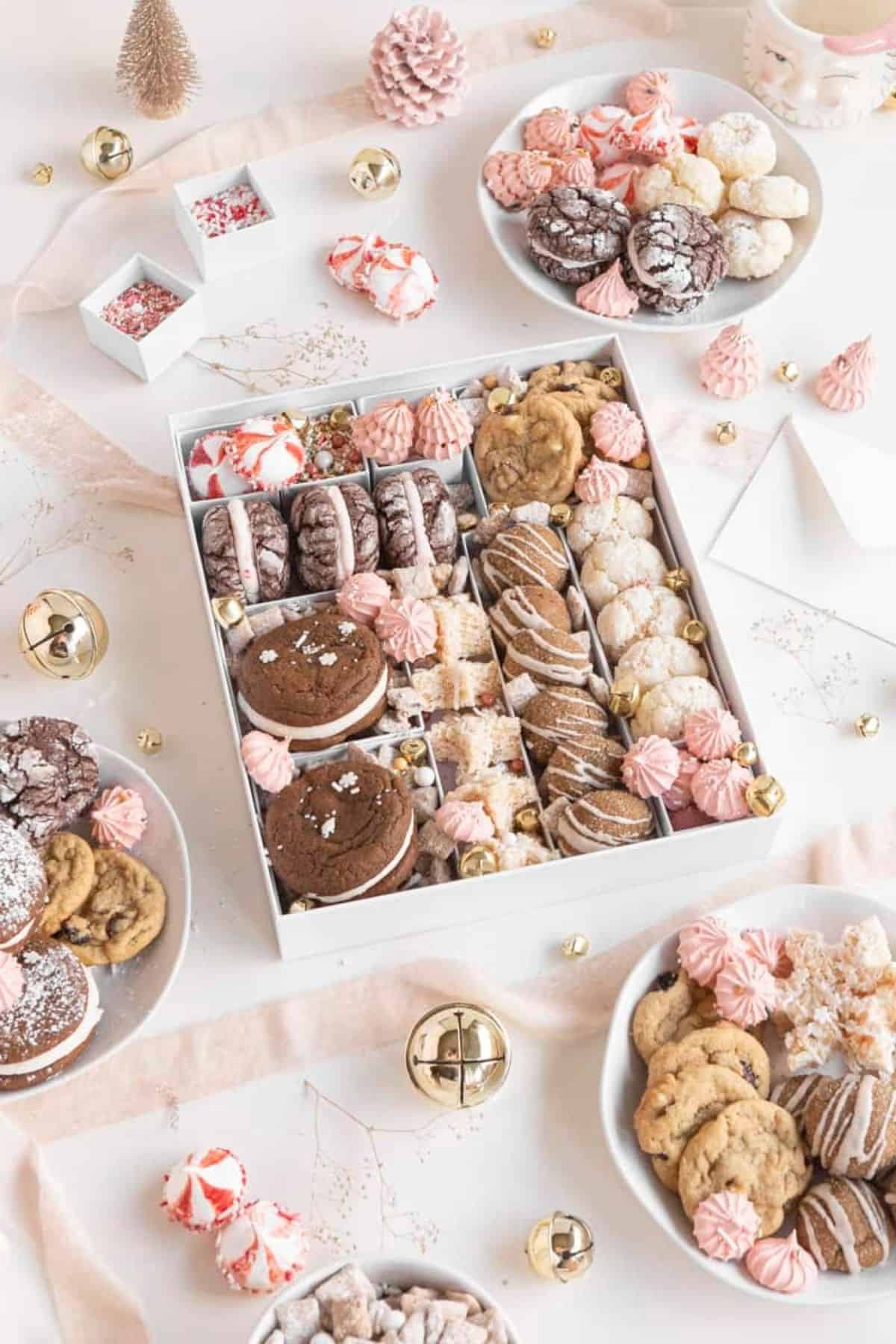 Table of Contents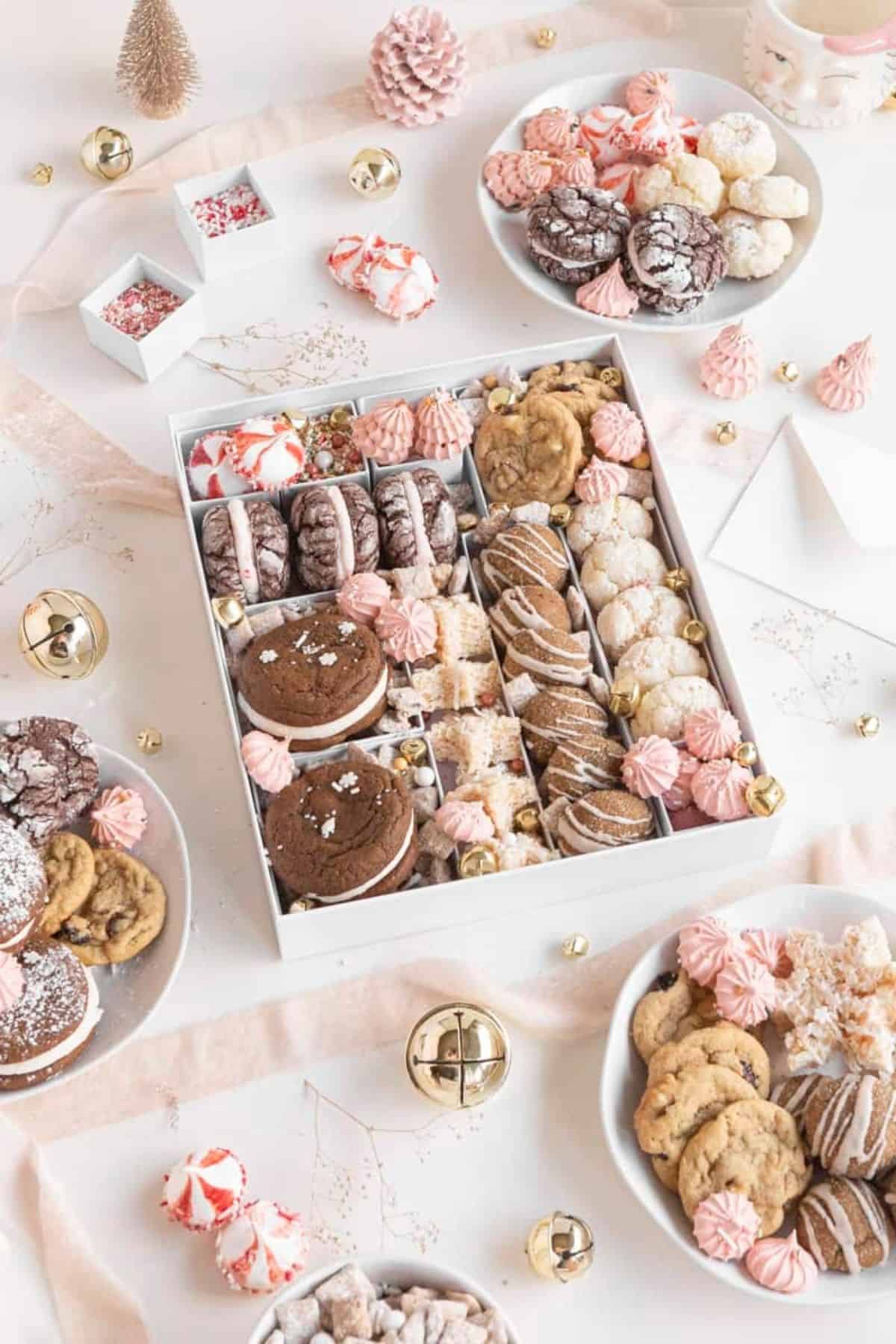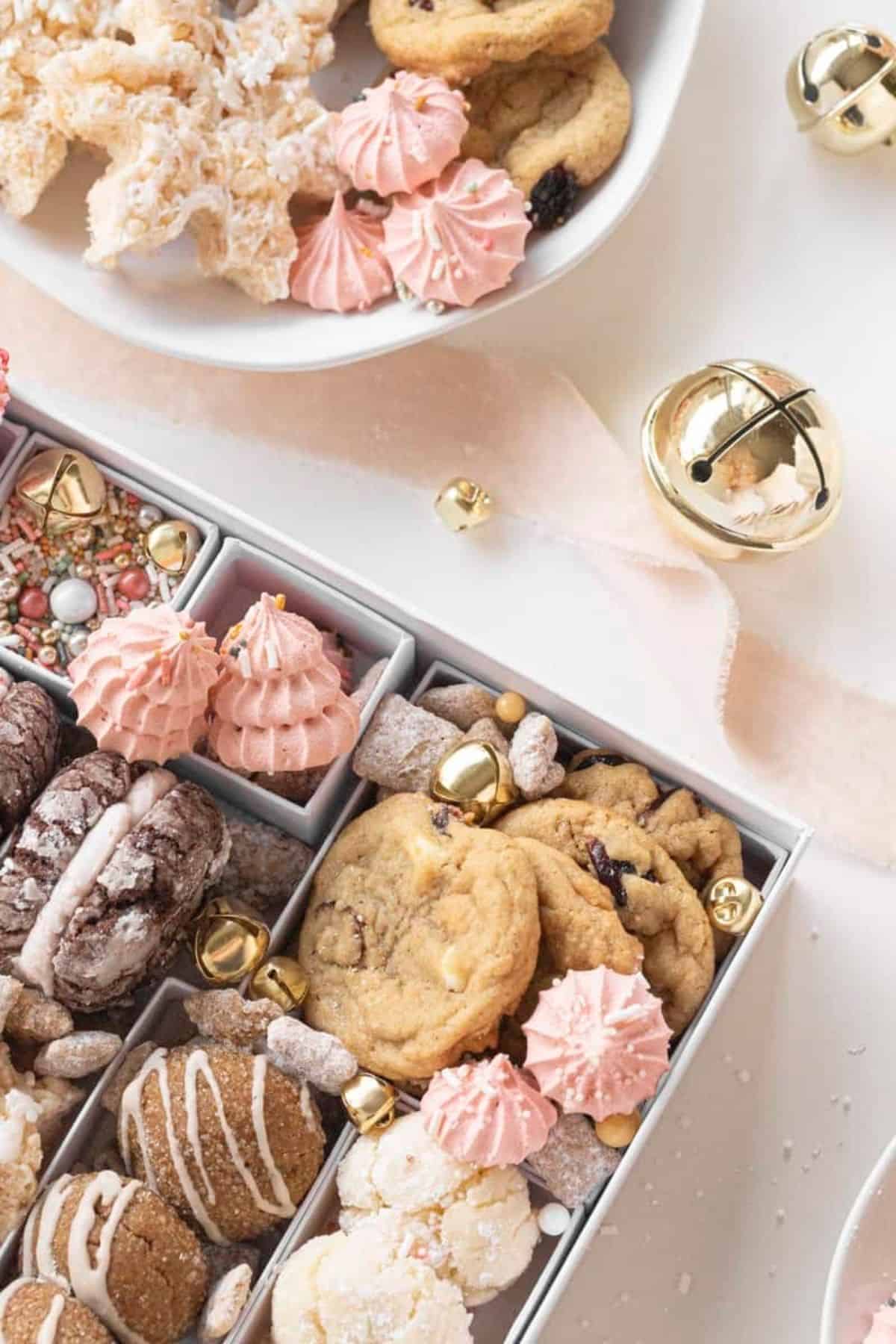 How to create a Cookie Box
You can use 100% homemade cookies and treats or you can mix and match homemade with store-bought. If you aren't much of a baker or the thought of making this many recipes is overwhelming, you can pick 1-3 to make. Then pick up other baked goods, treats, and candies from the store and fill in the rest.
Holiday Cookie Box with Dividers
For this box I used a frame box (or an apparel box) and filled it with smaller jewelry boxes (sans lids). I mixed in the smaller boxes to create containers for each treat. You can use any type of box and of course add in things like smaller boxes, tins, cupcake liners, etc.
How do you package holiday cookies?
I love the activity of putting together a cookie box. You can use holiday cookie tins, bakery boxes, Tupperware, whatever you like best or have on hand. And instead of filling the bottom with tissue paper or shredded crinkle paper, I filled those spots with puppy chow. Because the more treats the better! Then I added in the cookies and treats, filling in a small box with sprinkles.
Then, I topped off the box with clean jingle bells (not necessary, but fun). Top off the box with a lid, tie it up with a bow, and add a card to wish a happy holiday and tell them what to expect inside the box. You especially want to list anything with common allergens.
How do you organize cookies in a box?
I like to organize mine by seeing what fits where. For me, the two biggest cookies had to lay in my larger spots. Then the smaller cookies (1 tablespoon size) could fit into the smaller necklace jewelry box sizes. You need to mix around, play with it until it fit into the box well!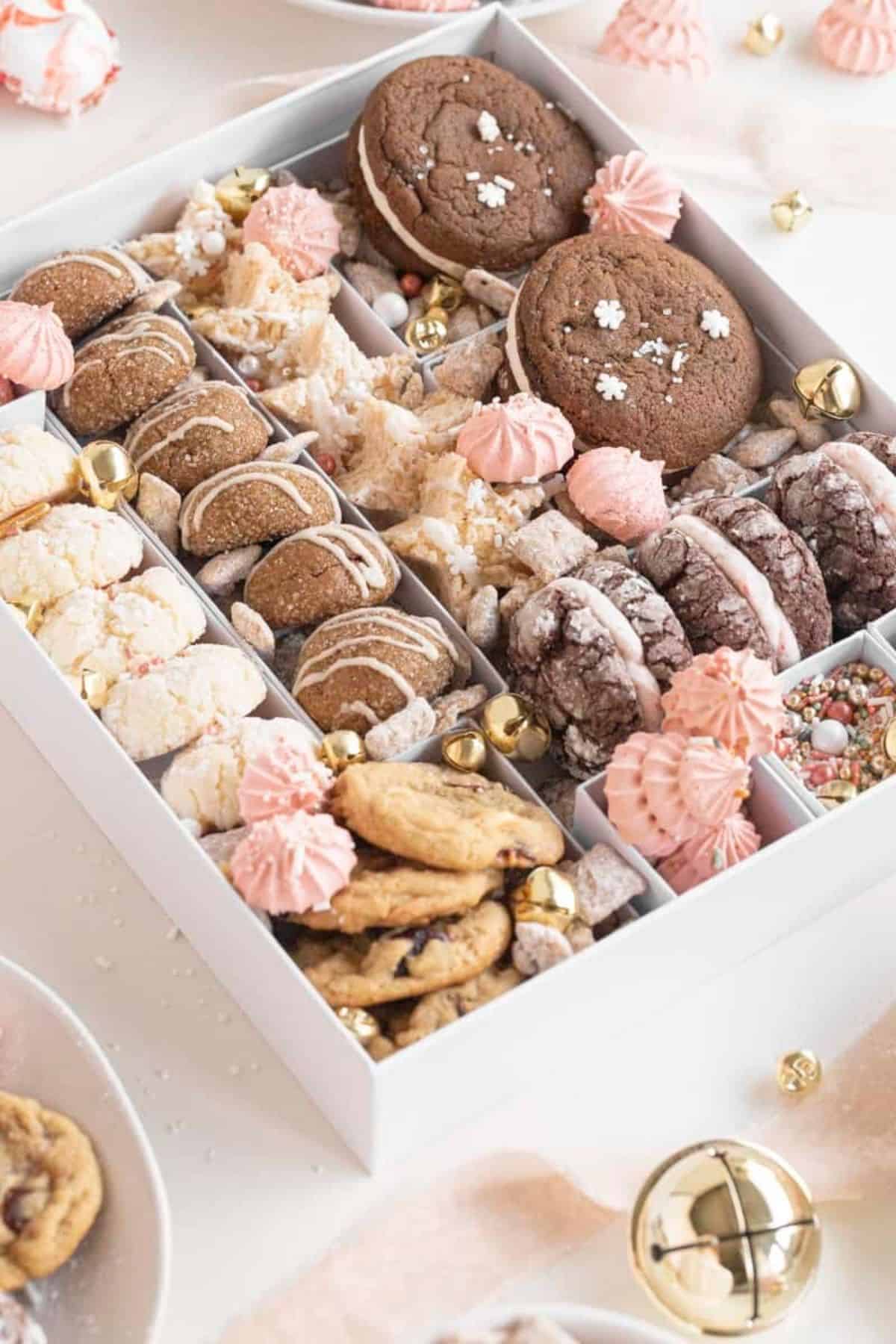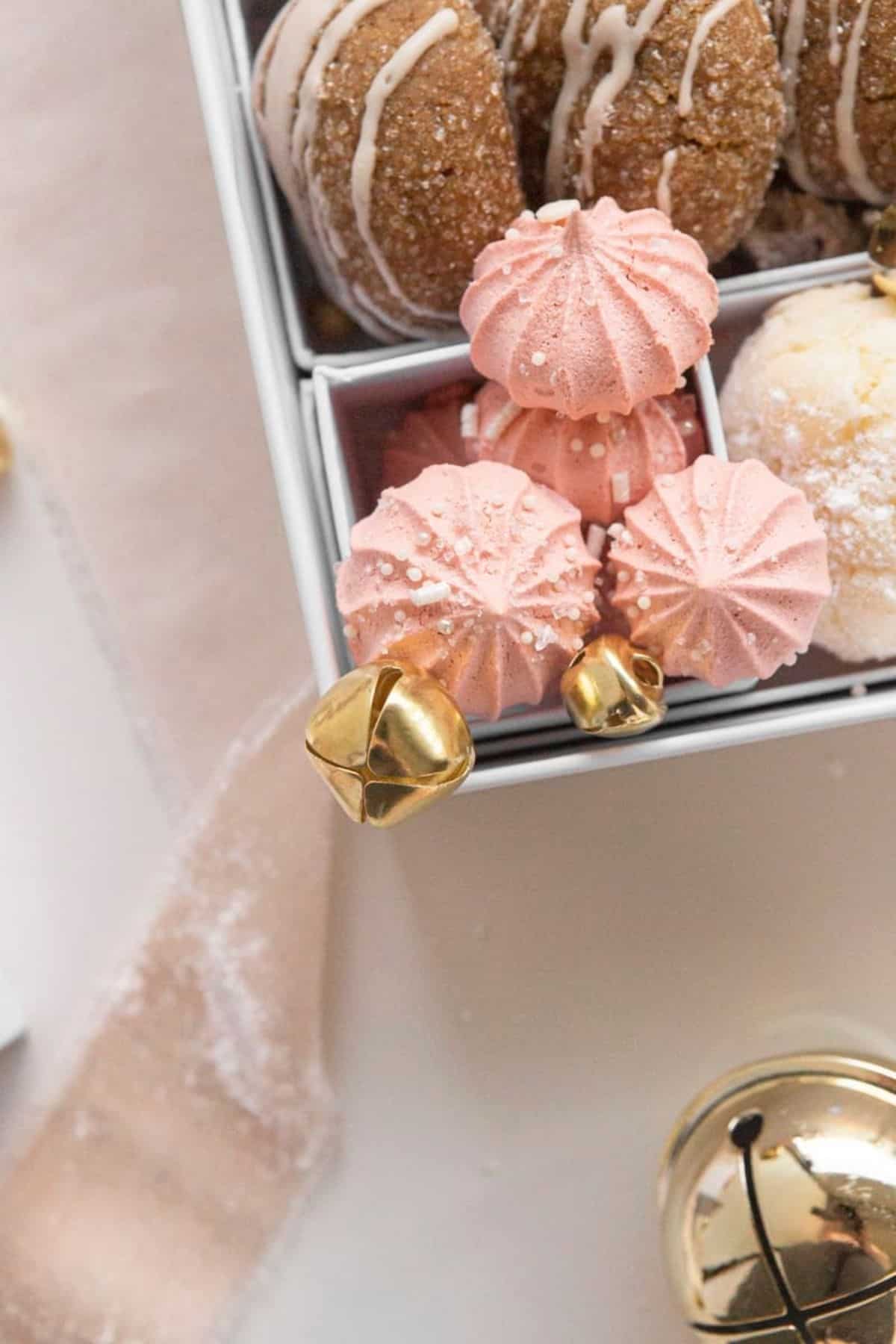 FAQs for a Cookie Box
What is the best way to store cookies?
Although it's fun to package them up in fun bakery boxes or something like the above, the best way to store them is in something airtight. Such as Tupperware or sealable bags. The less exposure the better.
How many types of cookies should you use in a cookie box?
Whatever works best for you. I like to do 5-8 treats to get a variety.
Recipes for a Cookie Box
Items I used for the Cookie Box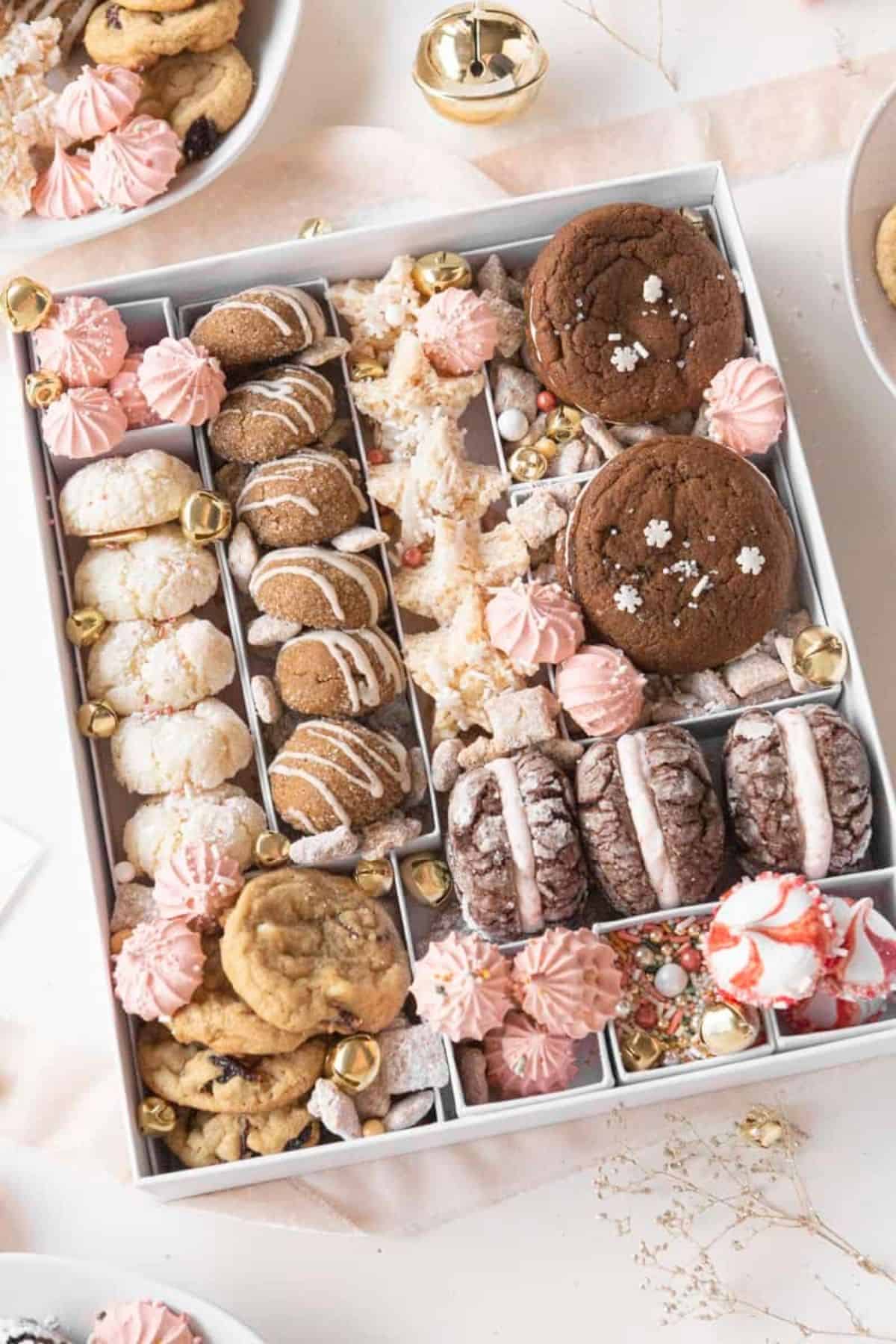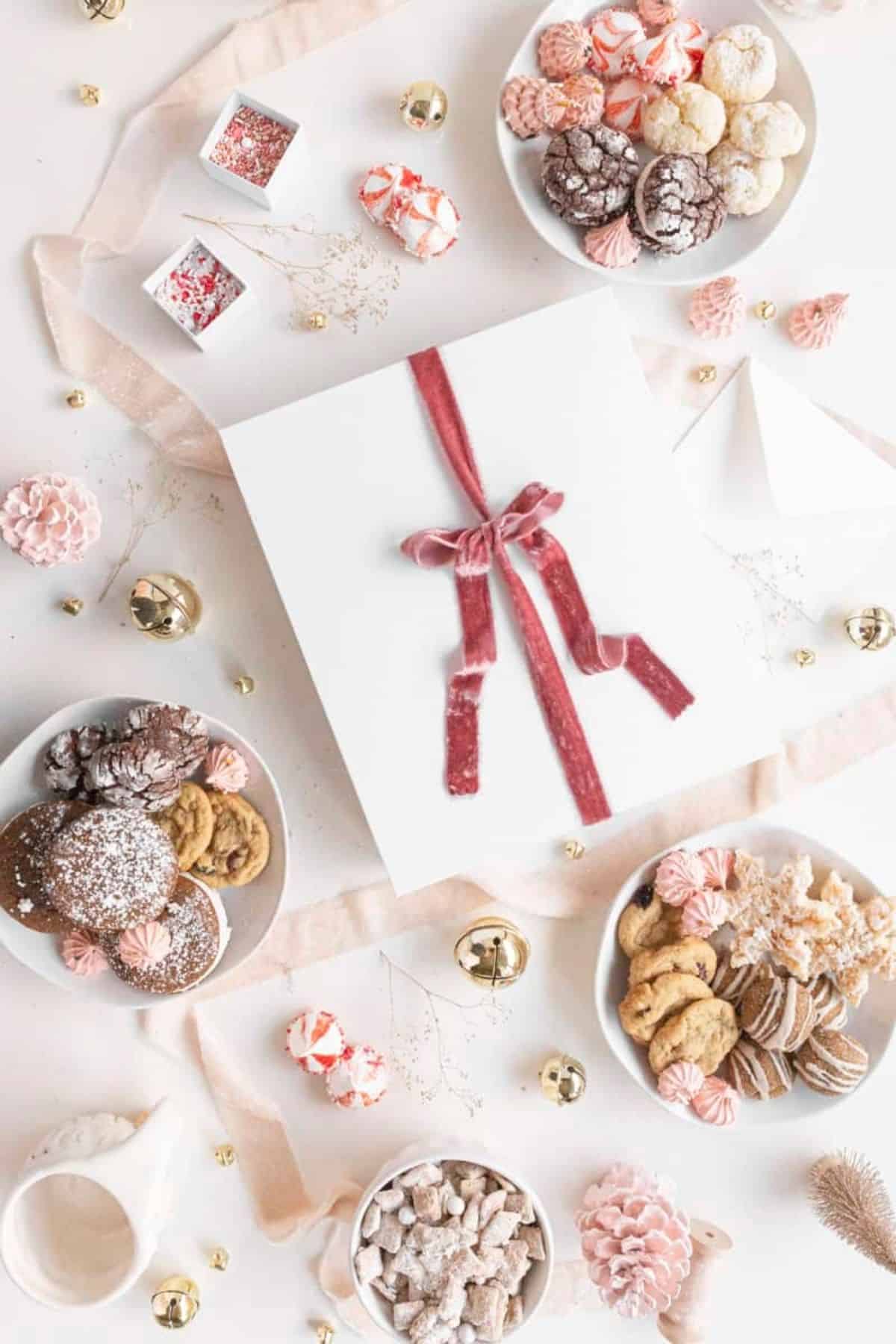 Love this Post?
Did you use this article and did it help you? Awesome! If you have a quick minute and could leave a comment below, I would appreciate the support and knowing your feedback! And if you're over on Instagram, be sure to tag me in your photos.