In 2016 I did this feature for a St. Louis magazine where I took all my favorite Jewish recipes and added a twist. Some were recipes of my grandmothers, some just favorites that I mixed up to make more fun and more interesting. I hope you enjoy the list below and they help you ring in the holidays!
Feast Magazine's December magazine feature story: Happy Challah-Days.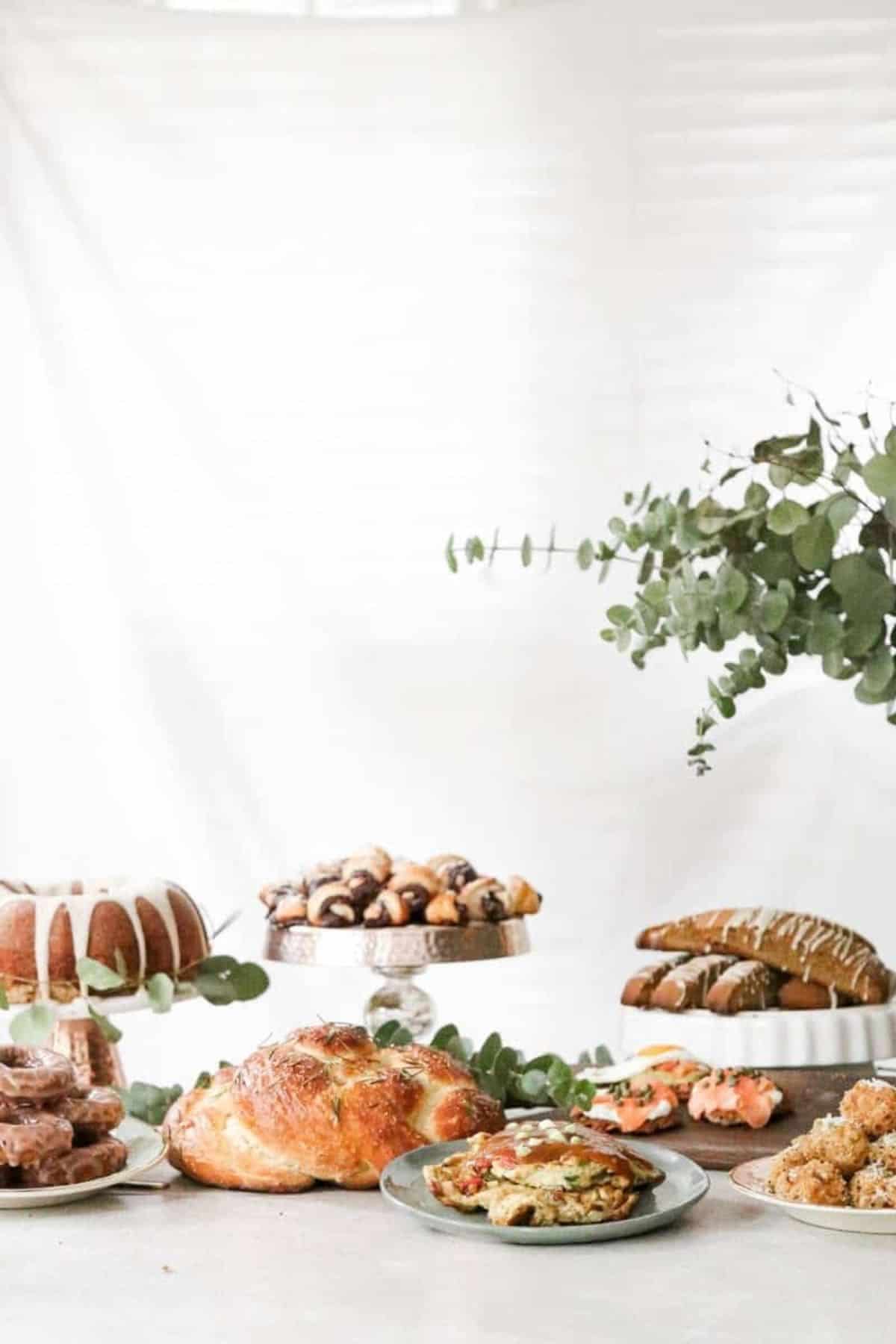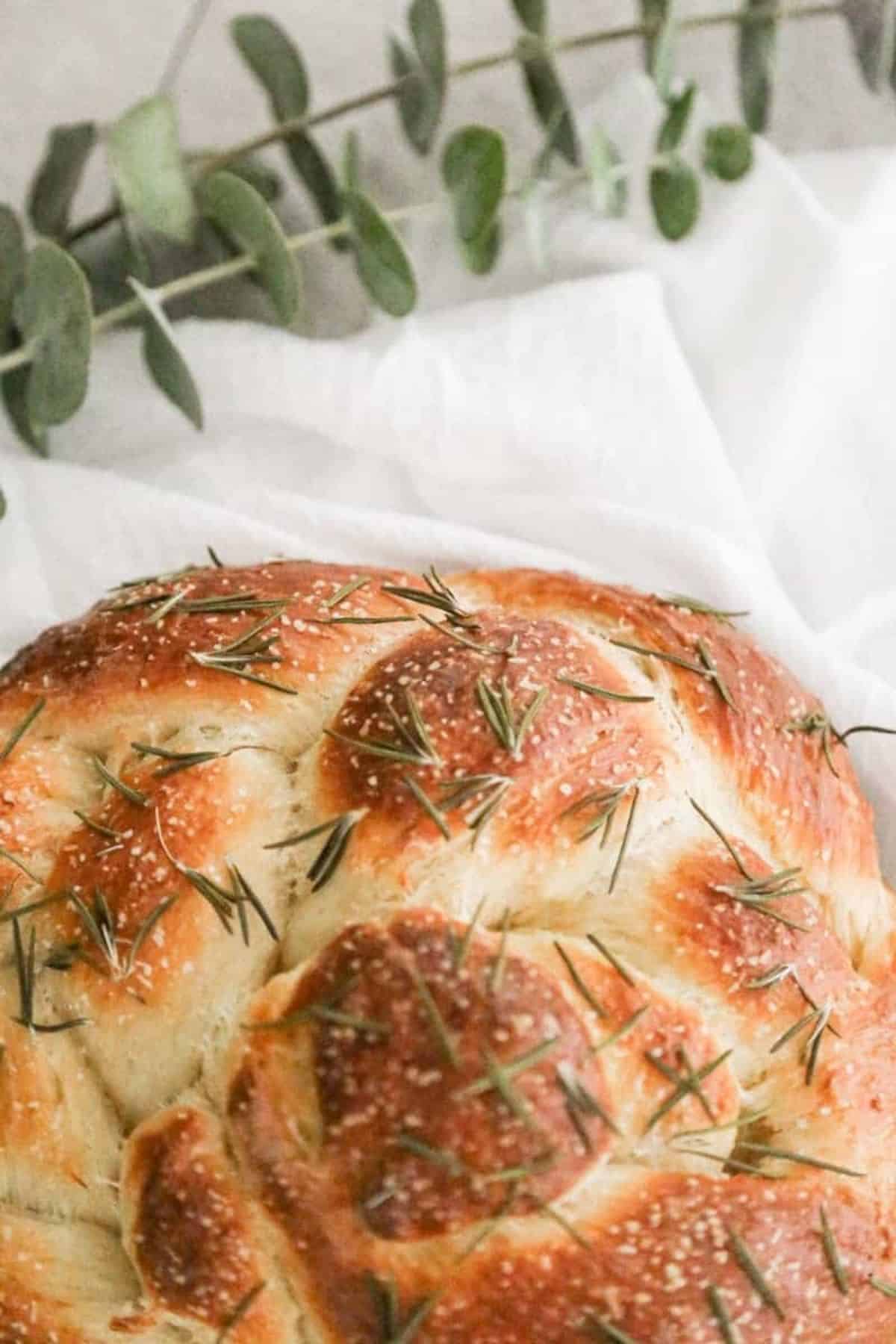 This challah is my go-to for all dinner parties, potlucks, and so much more. It's so soft and so beautiful. Oh yeah, and it tastes pretty amazing as well. It's not the most difficult bread and it can be shaped into so many ways.
If you aren't familiar with challah it's a traditional Jewish bread recipe and staple for most Jewish meals and holidays, minus those involving unleavened bread. It's traditionally a white, plaited bread that's broken to celebrate the Sabbath or holidays. This recipe is basic, but adds honey and rosemary to add wintry flavor to your holiday table.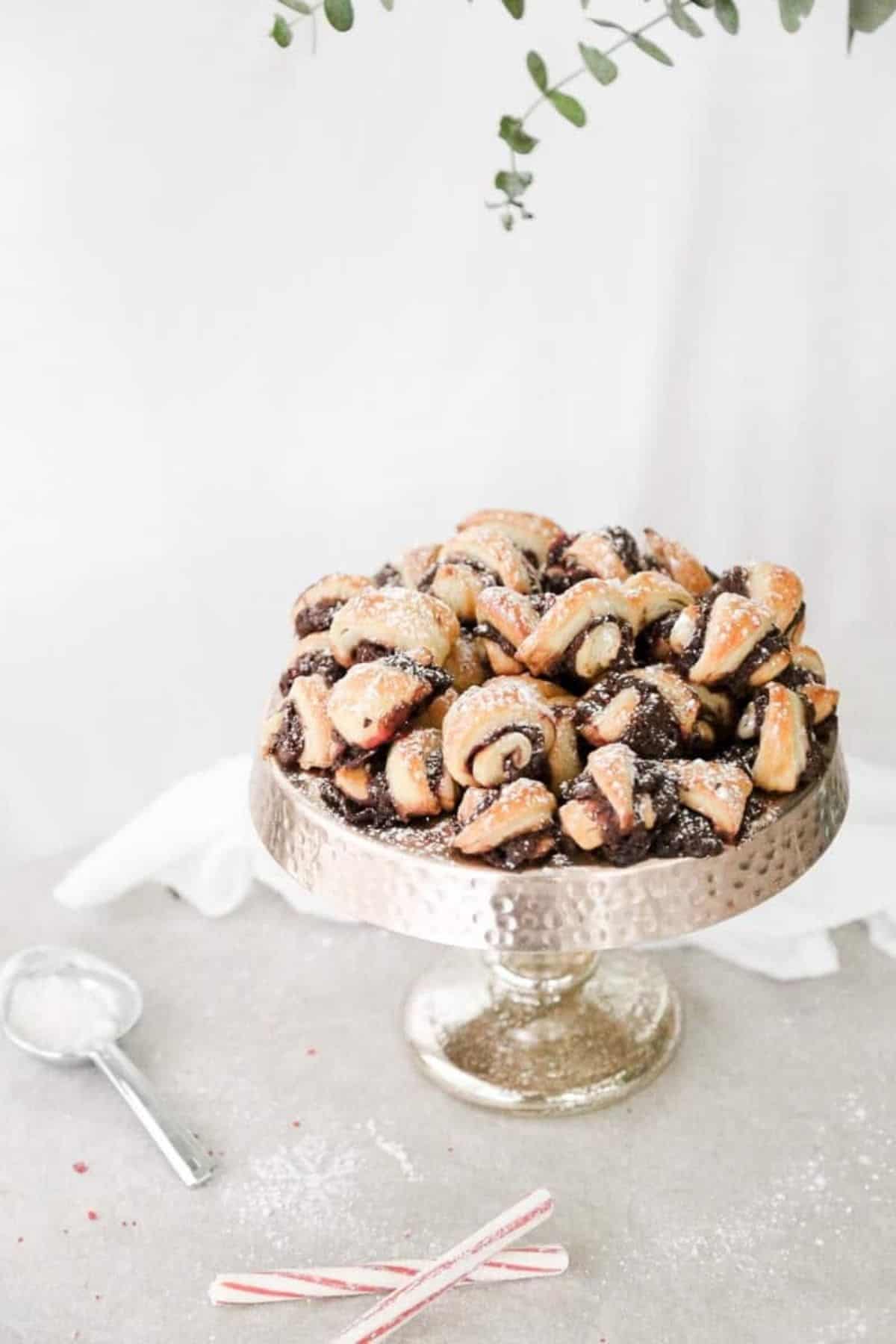 This is so far off from a traditional Jewish dessert...because we're throwing in peppermint, which is a Christmas flavor. Rugelach is a pastry wrapped into a crescent shape and filled with jam or chocolate. To celebrate my interfaith family, I have made a peppermint-chocolate version that captures the flavors I associate with Christmas in a decidedly Jewish treat. For this recipe, it's best to make your dough one day, or at least three to four hours, in advance of baking.
Latkes are a staple for Hanukkah - frying food in oil represents and celebrates the eight days and nights that the oil lasted for the Maccabees, when there was only enough oil to last one day. In my family we always got creative with toppings for latkes: Applesauce and sour cream are traditional, but we would make eggs or salsa for ours. I've taken that a step further with toppings like spicy cilantro-lime-avocado sauce, sunny-side-up eggs and a dip with cream cheese, Greek yogurt and fresh dill.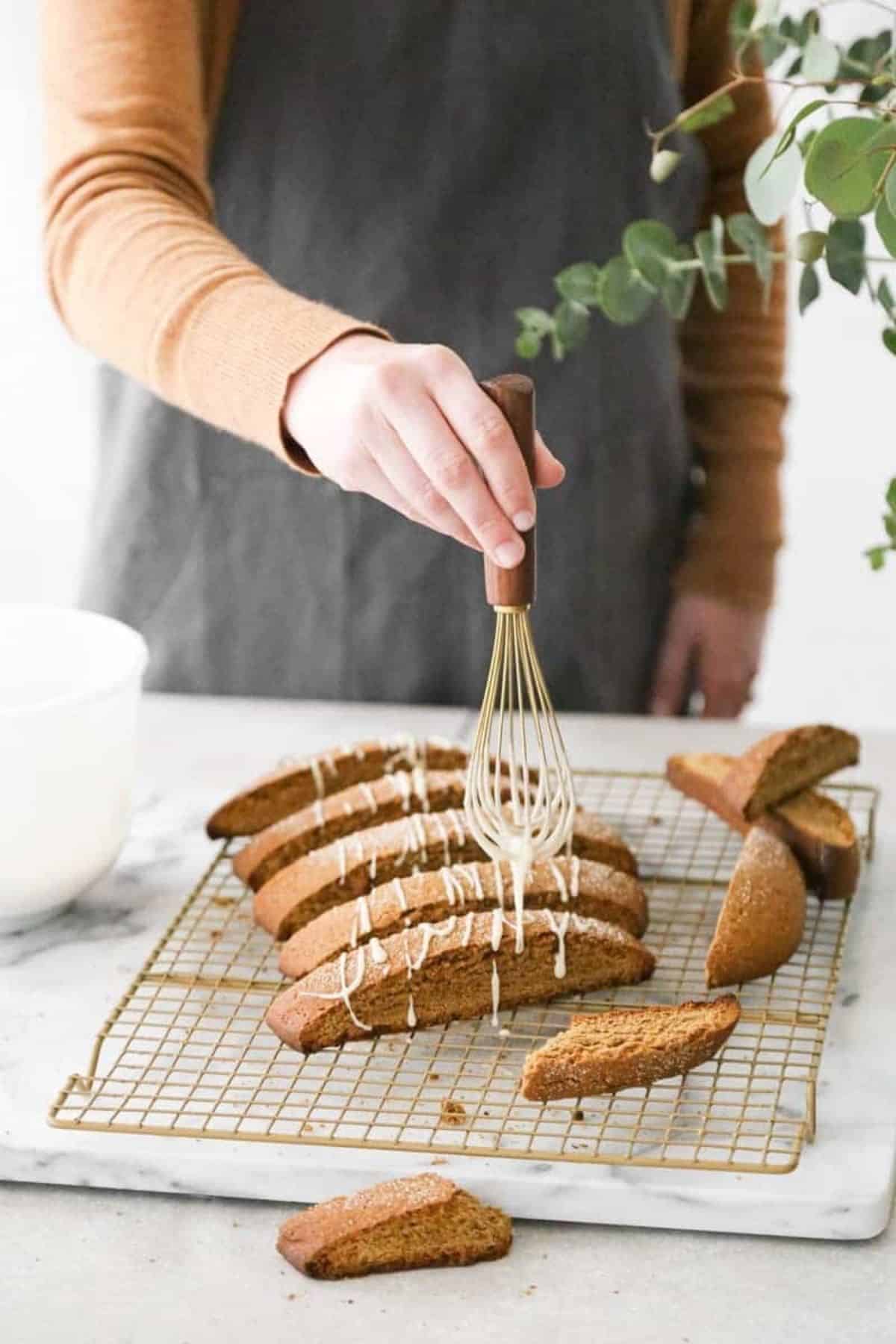 Again, this is another one I'm bringing in Christmas flavors for. Mandelbrot, similar to biscotti, is a crunchy Jewish cookie. Since my family celebrates both Christmas and Hanukkah, this gingerbread take on mandelbrot is the perfect way to celebrate the best of both family traditions. Mixing one of grandma's favorite Jewish recipes with a little Christmas.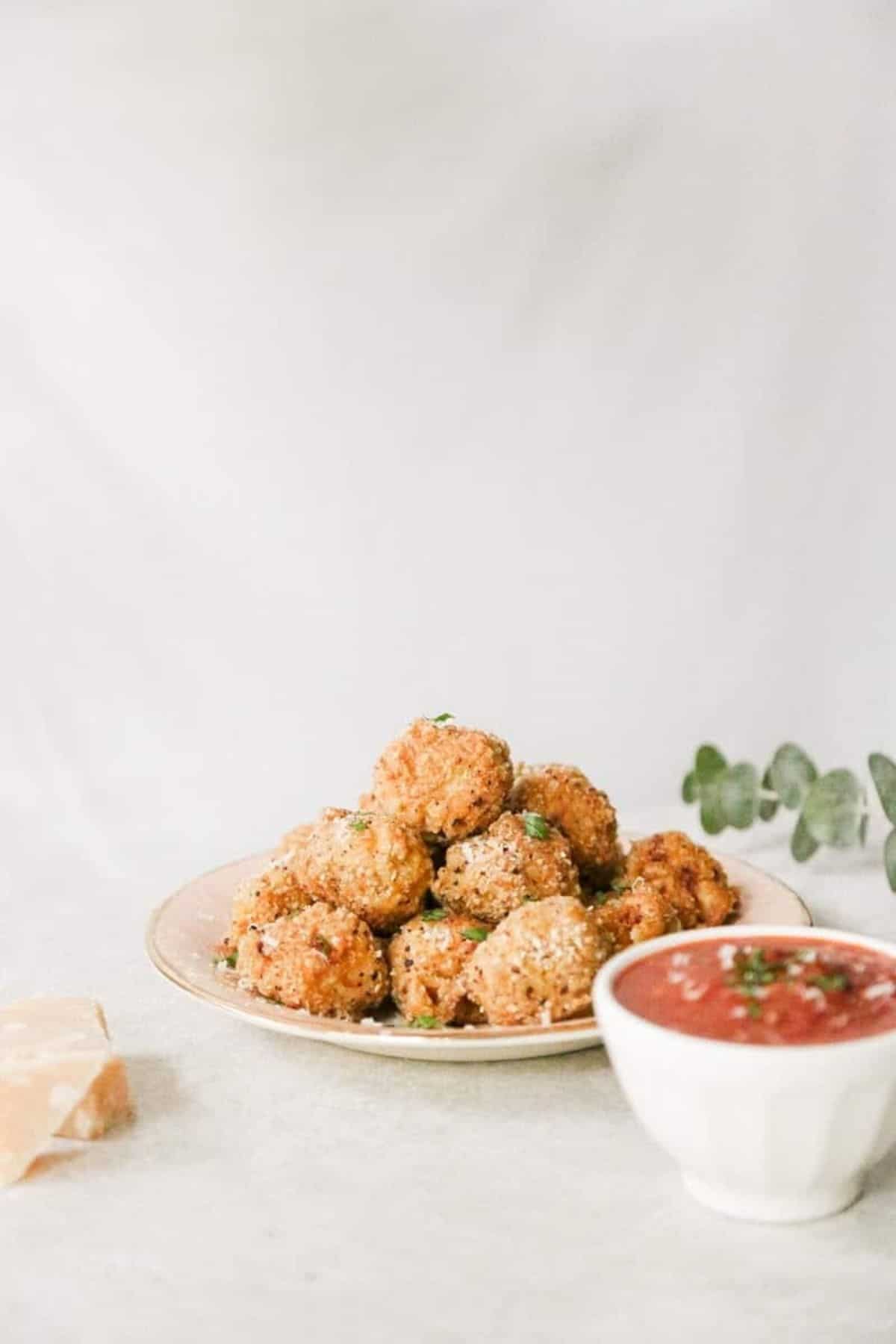 Kugel is a traditional noodle and pudding dish that can be made either sweet or savory. As a kid, my job in the kitchen was to help my grandma by balling up donuts, latkes, matzo... the list goes on. In the spirit of that tradition, I've balled up kugel into Italian-inspired arancini.
Other Holiday Recipes
Love this Recipe?
Did you make this recipe and just love it? Awesome! If you have a quick minute and could leave a star rating and comment below, I would appreciate the support and knowing your feedback! And if you're over on Instagram, be sure to tag me in your photos!