Gift Guide - Shop Small Businesses
I wanted to get these gift guides up as soon as possible as so many of these as small or local shops and you need to get in your orders as soon as possible so they have time to make and/or delivery. Of course, this list isn't all encompassing, but these are all shops and makers I have purchased or been gifted from in the past so I know they are the best! I would still love to hear some of your favorites I might have missed below, so please comment!
Some of these items are best as stocking stuffers, some as full gifts, and they really encompass everyone in your life. Now, each shop I don't necessarily have ONE specific thing you HAVE to buy. But rather, I give you great shops you can explore online within a certain category! If you have a foodie in your life, great, the food category is for you. Someone obsessed with candles (it's me), then the candle and home is a great category. These are really truly a guide to the best gifts while shopping small.
We all know COVID has made it hard on small businesses. Let's show we care about them and our communities by skipping the big box stores as much as we can this year. Whether it's for gifts, décor, and even gift wrap and cards. Another great place to look for all of these small businesses covering these areas is Etsy! They cover it all. And again, we aren't making billionaires wealthier in the process, but rather, supporting the community.
Also remembering to shop diversely and remember all the amazing companies that were shared in May and June that are Black-owned, Indigenous or POC-owned. Diversifying where you buy and how you spend your money and who you are supporting is so important.
So, let's get into it!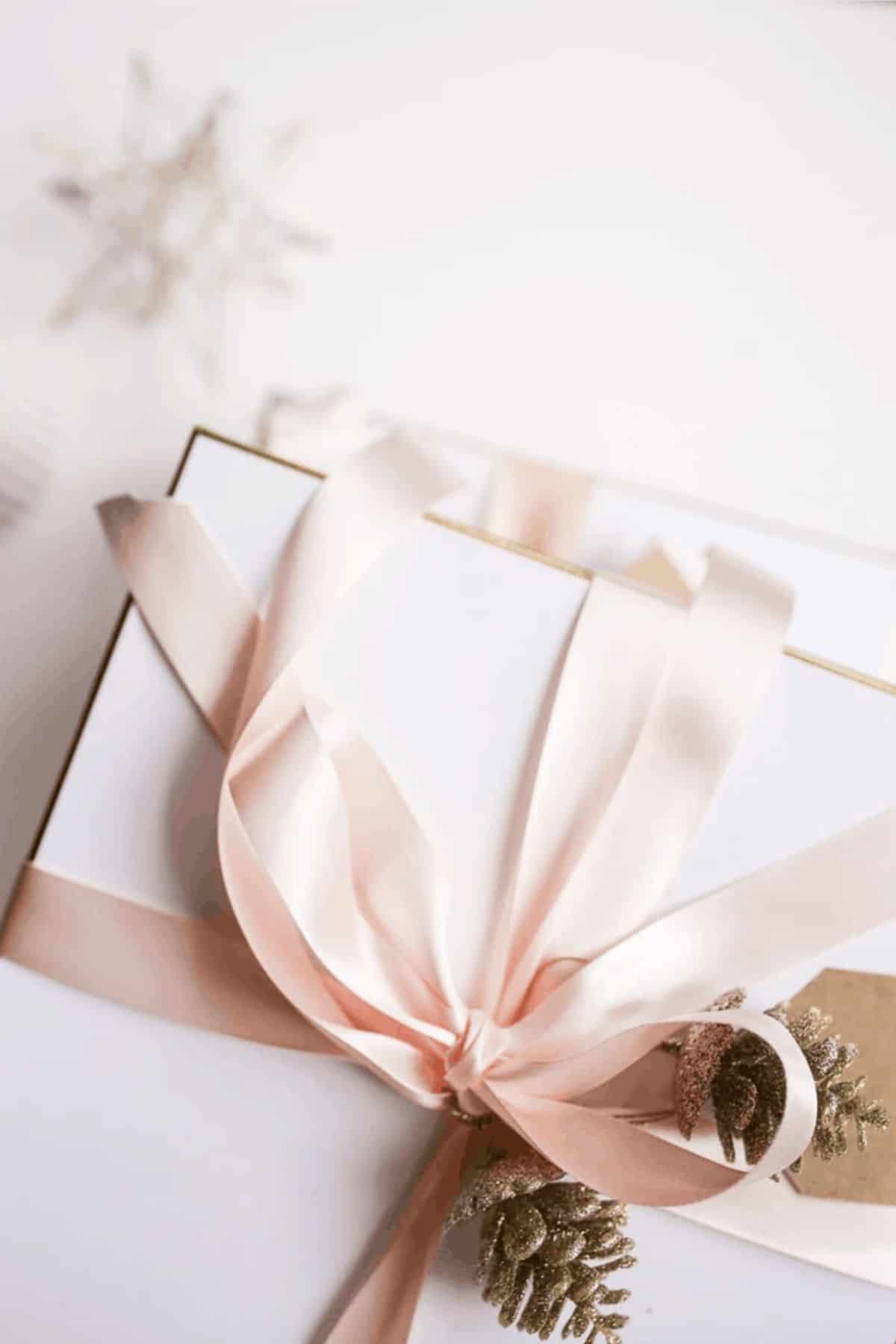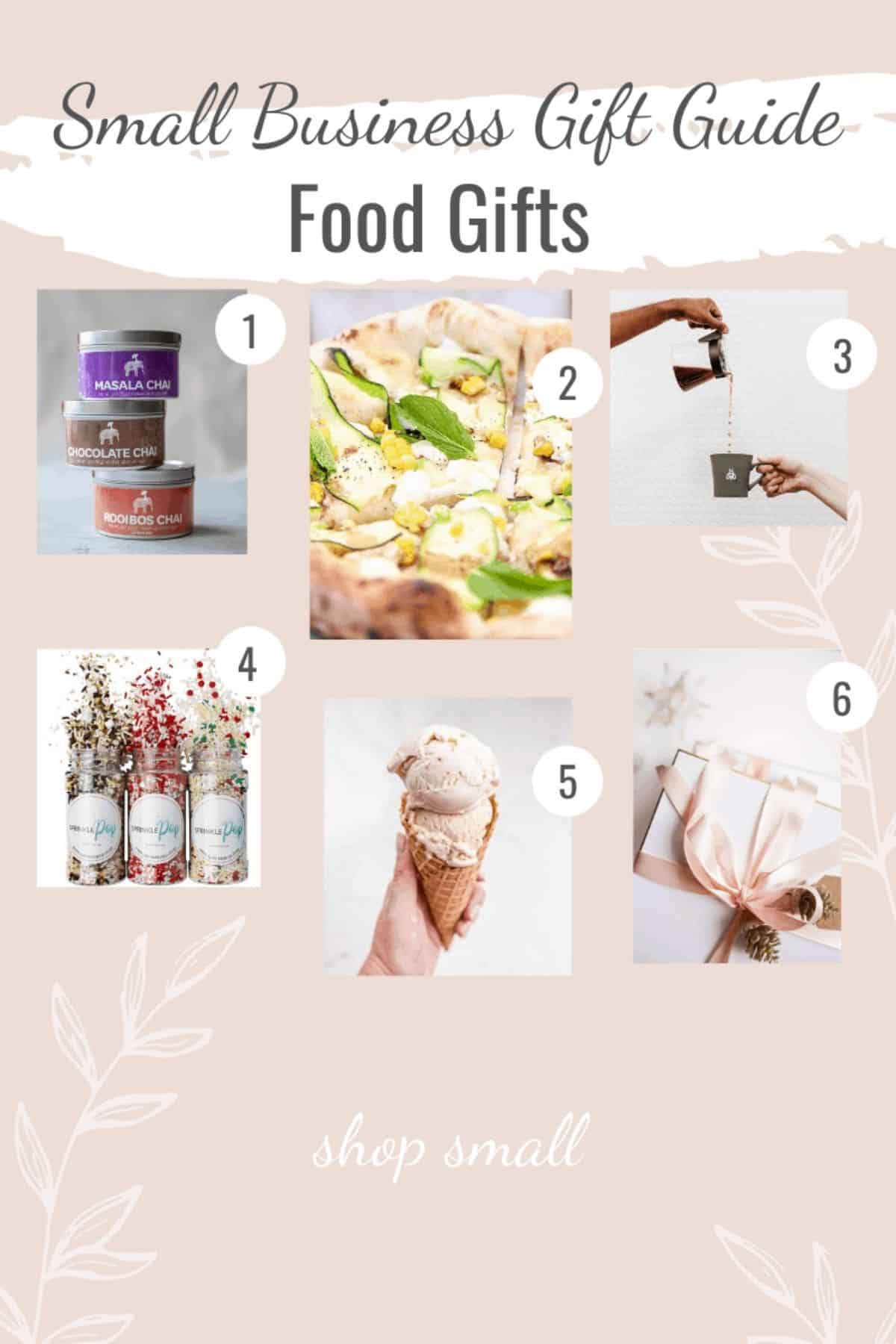 Gift Guide for Foodies
Some of these would make great gifts and some amazing stocking stuffers. I love using tea and coffee as stocking stuffers. I also love gifting experiences and gift cards to restaurants. Although some of that is a little different in 2020, gift cards to restaurants and local eateries are still an amazing idea…take-out is still an option!
Firepot Nomadic Teas – There is no question about my love for this company and their commitment to sustainability. My favorites from them are the Chai teas and Rituals Collection.
Katie's Pizza and Pasta – One of my favorite St. Louis restaurants, but now you can get their Frozen Pizza shipped anywhere in the country.
BLK & Bold Specialty Beverages – Tyler loves this coffee and we always make sure to grab some whenever we make an order at Target. Great addition to a stocking.
Sprinkle Pop Shop – My favorite sprinkle shop that I work with all the time. My favorite from them is the Vintage Rose Gold. But you'll see me making custom mixes in recipes all the time. Here's one of my favorite blends: Small Batch Black Velvet Cupcakes.
Clementine's Ice Cream – Another St. Louis favorite of mine that is now shipping nation-wide. And if you don't trust my opinion, trust Oprah who places them on "The O List" in 2019. They are nice or naughty (boozy) and always coming up with new flavors. My favorite flavor is Clementine's Salted Crack Caramel.
Gift cards to local restaurants and eateries – Find your loved one's favorite local shops and eateries and go online (or call) to order them a gift card!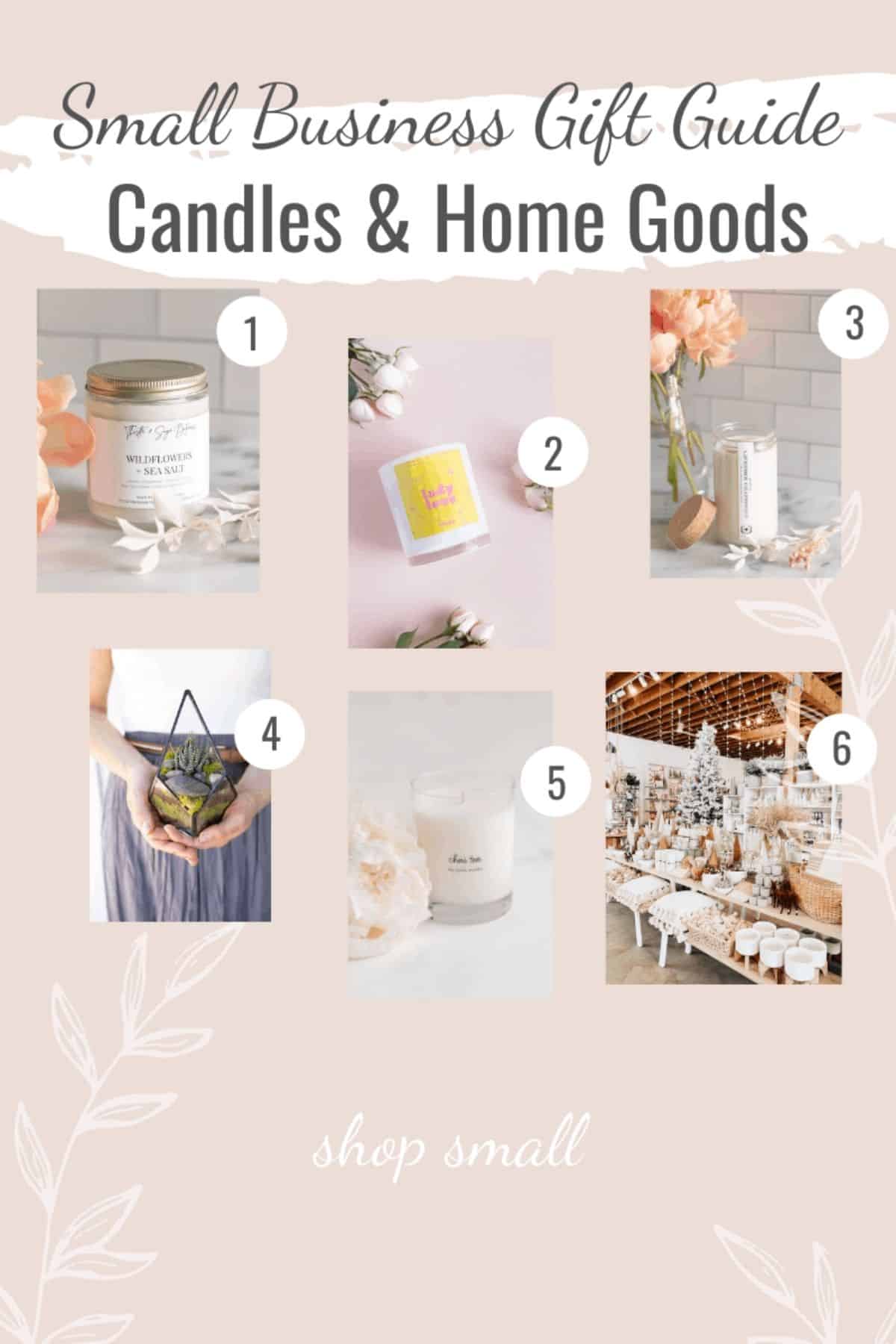 Candles and Home Décor Gifts
Nectar Republic – They sell the most amazing home fragrances with candles, soaks, and soaps. I love the Apothecary Collection and the lavender chamomile is my favorite. I usually buy mine at a local shop French Buckets.
Abode Brand – Another amazing small business candle company. This brand is actually owned by my friend Nicole! All candles are hand poured and crafted in Long Beach, CA by a staff of all female or gender nonconforming staff. They are a queer, female lead company we are proud to give 10% of all sales to the LGBTQ+ Center of Long Beach.
Thistle and Sage Botanics – Handmade vegan + eco-Friendly scents for home + body. I love the Botanic Collection. My favorite scent from them Wildflowers + Sea Salt. Another one I like to buy at a local shop French Buckets.
Lokey Designs – This company is owned by my dear friend Laura. We met at plant class of her's years ago. She sells beautiful plants and home décor.
The Little Market – I love being a partner for The Little Market. They have everything from beautiful candles (best scent is champagne), home décor, bath, and accessories. And of course, their mission speaks to me the most. Each piece is made following fair-trade principles, ultimately contributing to a life-changing sustainable income and giving back to the people who made it.
Pigment – This beautiful shop sells everything from plants to home to stationary and more. A friend recommended this shop to me a few years ago when I was visiting San Diego and every trip to SD now includes a trip to this shop (any of their locations). You can of course find so many of their goodies online too!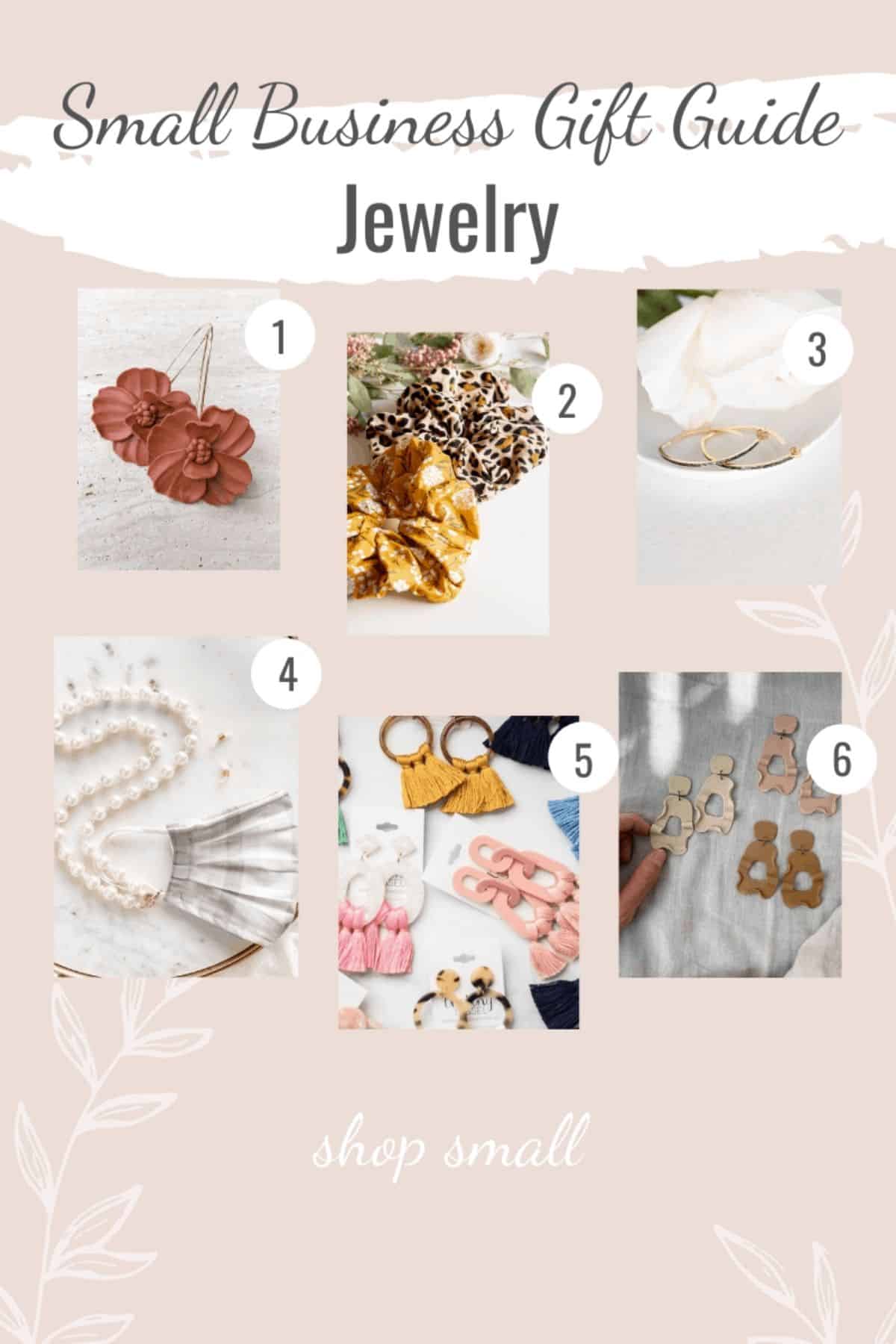 Gifts for Someone who Loves Jewelry and Accessories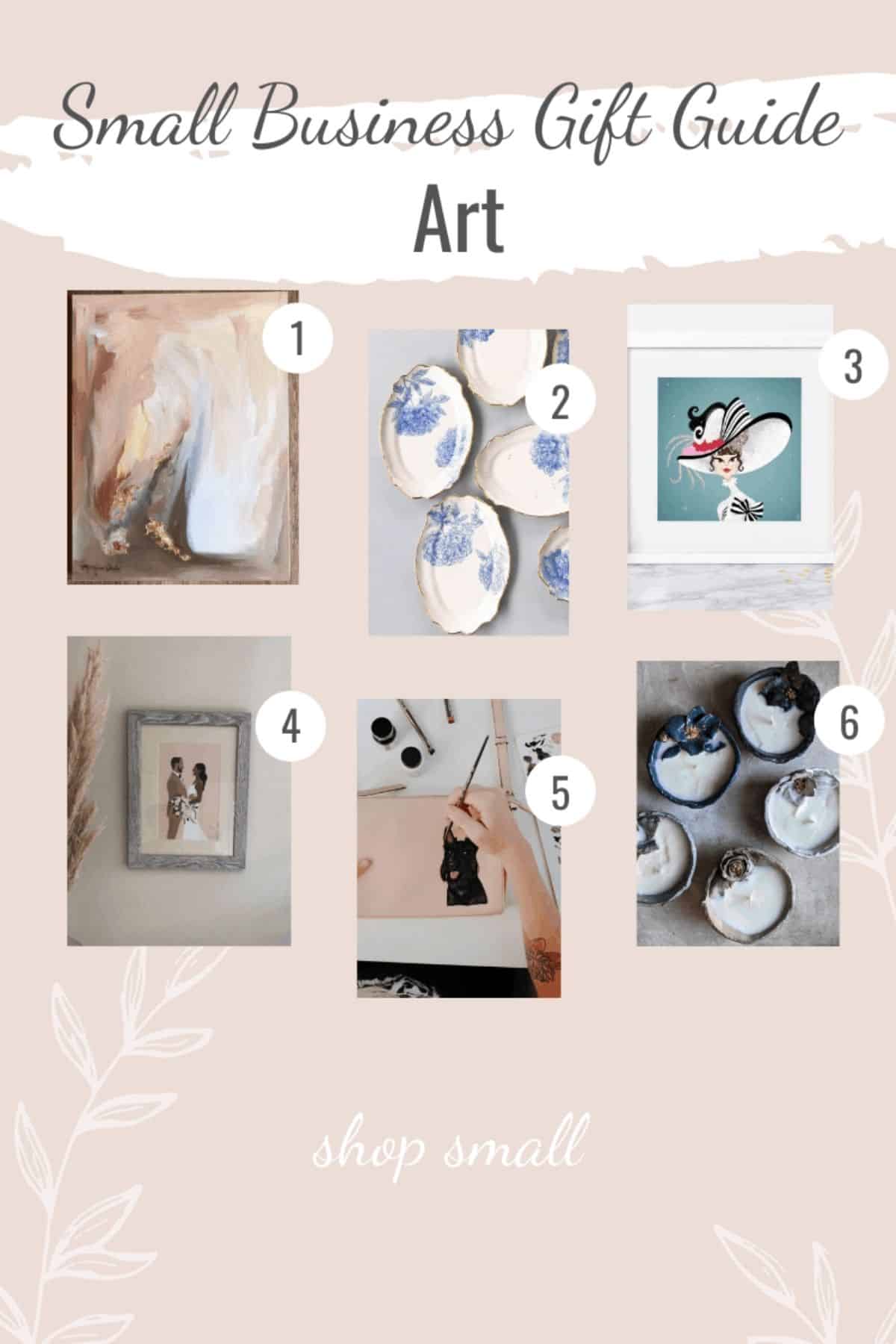 Art Gift Guide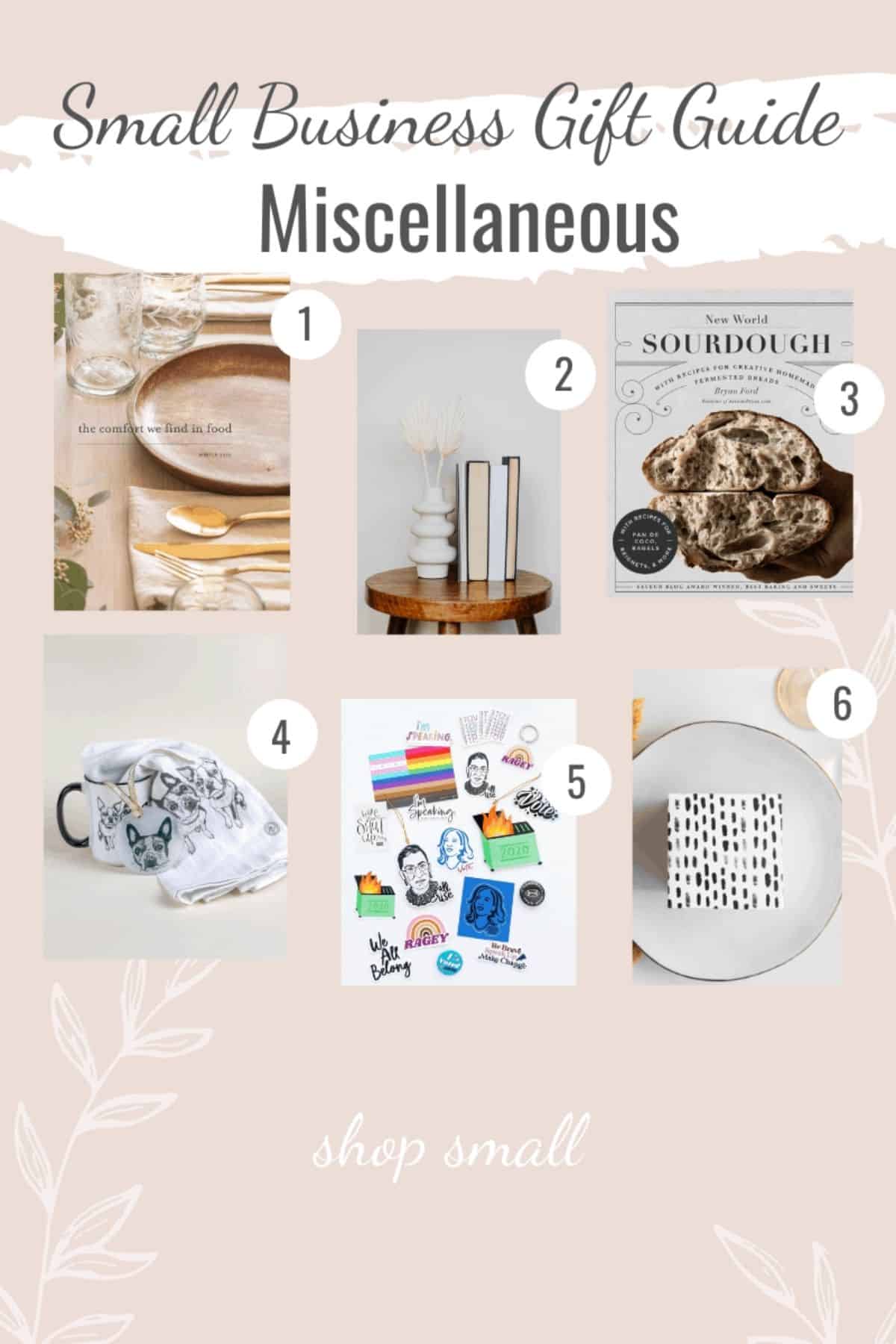 Gifts Guide for Some of my Favorite Things
Love this Post?
Did you use this article and did it help you? Awesome! If you have a quick minute and could leave a comment below, I would appreciate the support and knowing your feedback! And if you're over on Instagram, be sure to tag me in your photos.