A great and festive way to celebrate Galentine's or Valentine's day is with a delicious sweet treat board. Load it up with all your favorites, homemade and store-bought.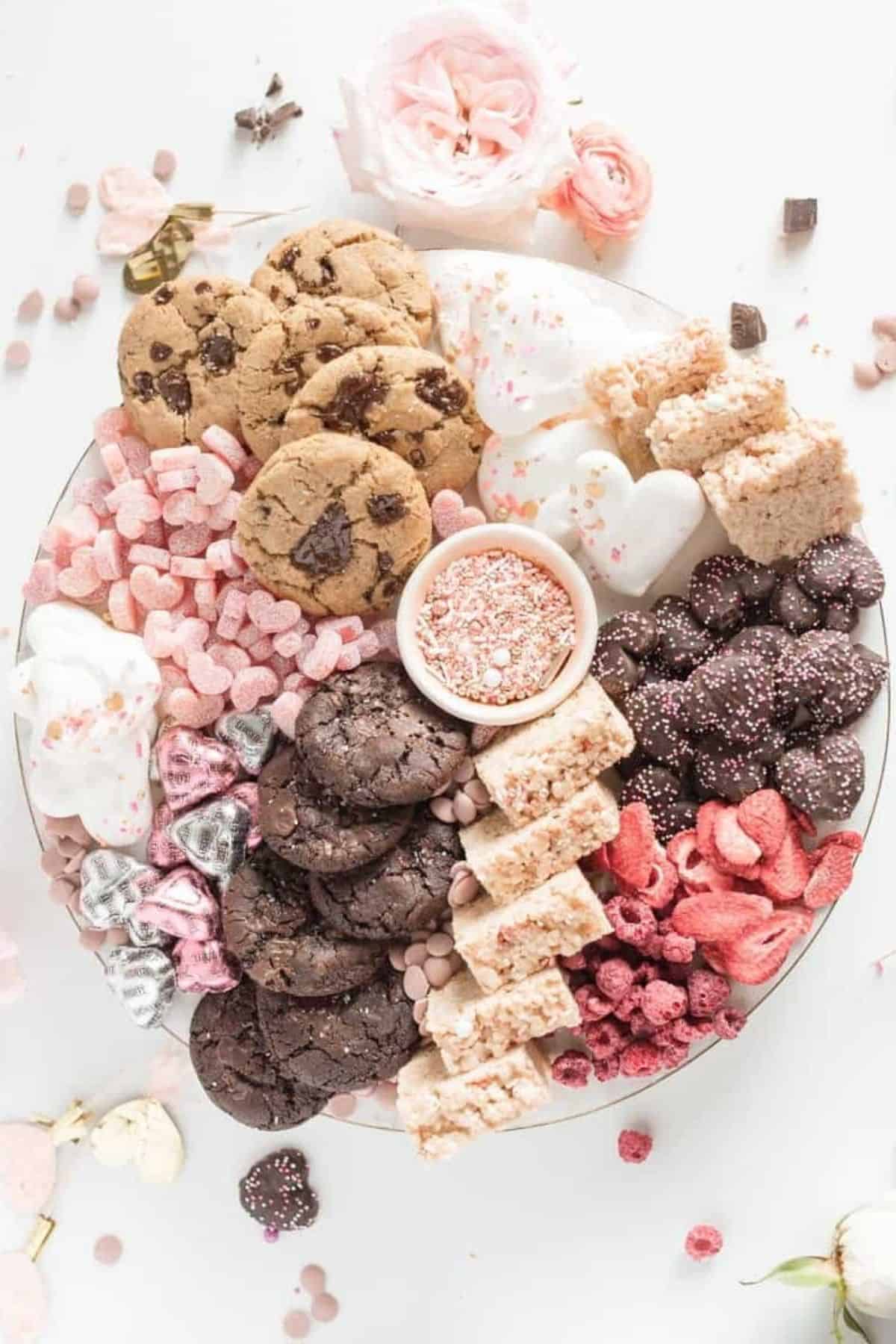 My perfect solution for any holiday...a dessert board! I've said it once, I've said it twice...honestly I've probably said it like 80 times. Sorry not sorry. But Galentine's Day is the best holiday. I mean yes, the color scheme is the greatest, but also like romantic love is celebrated often and Valentine's Day is cheesy often. So like celebrating girl power and the female bosses in your life with a day filled with waffles and sweets and kind words. Yes, I'm 100% into this.
I've been all-hands-on-deck "Girl Power" since the Spice Girls. Together we lift each other up. I think I have almost all lady supporting lady quotes saved on my phone. For your reference, here are my favorite to share with your gal pals! From Maya Angelou to The Spice Girls...enjoy.
For my basics around building the perfect boards, check out this post Simple Charcuterie Board.
Table of Contents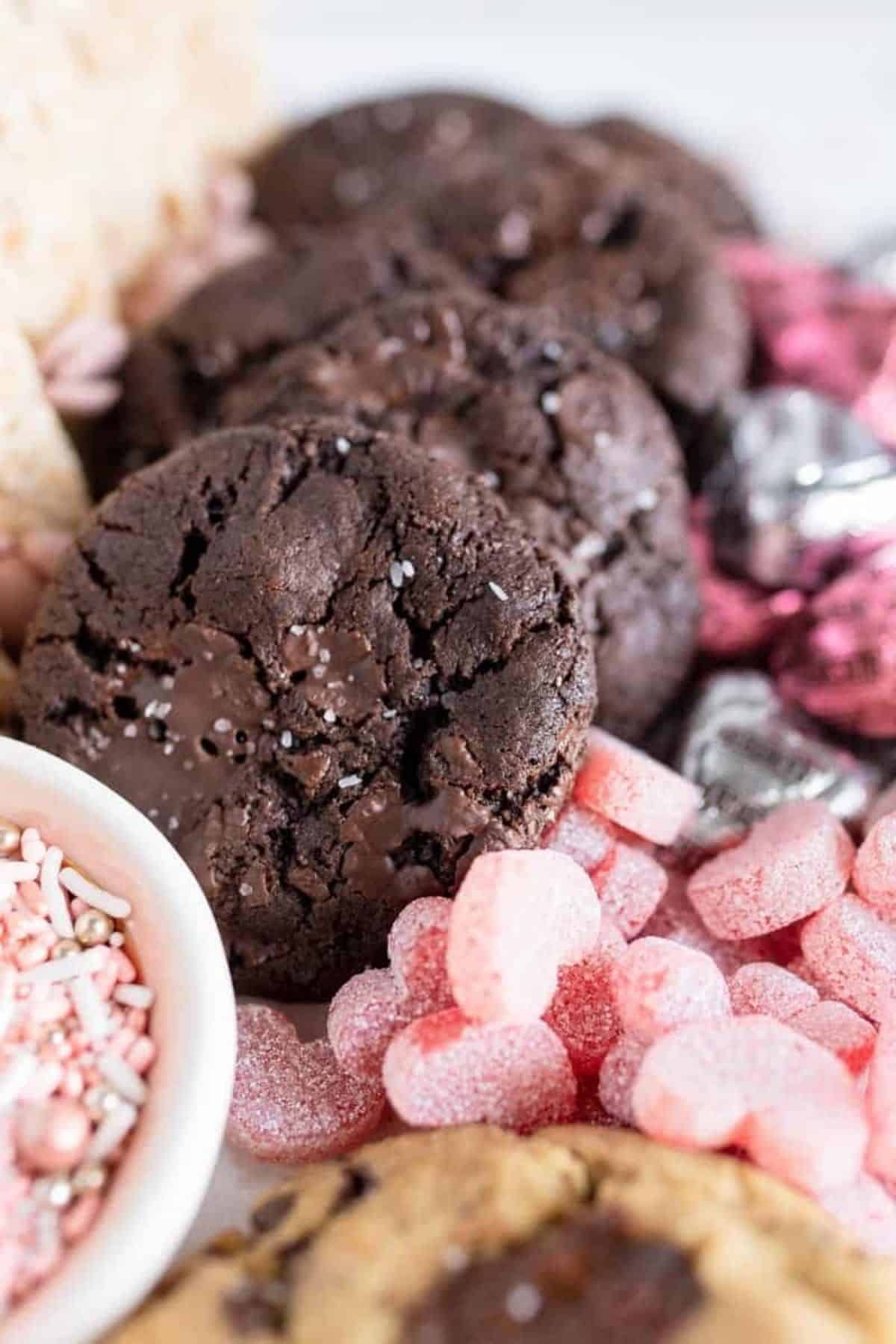 Favorite Female Empowerment Quotes
"A flower does not think of competing to the flower next to it, it just blooms." - Zen Shin
"When women support women, incredible things happen." - Unknown
"Each time a woman stands up for herself, without knowing the possibility, without claiming it, she stands up for other women." - Maya Angelou
"You can always tell who strong women are. They are the ones you see building one another up, instead of tearing each other down." - Unknown
"Real queens fix each other's crowns." - Unknown
"Every women's success should be inspiration to another. We're strongest when we cheer each other on." - Serena Williams
"If you wanna be my lover, you gotta get with my friends/Make it last forever, friendship never ends." - The Spice Girls
I have so many more, but those are just some top favorites.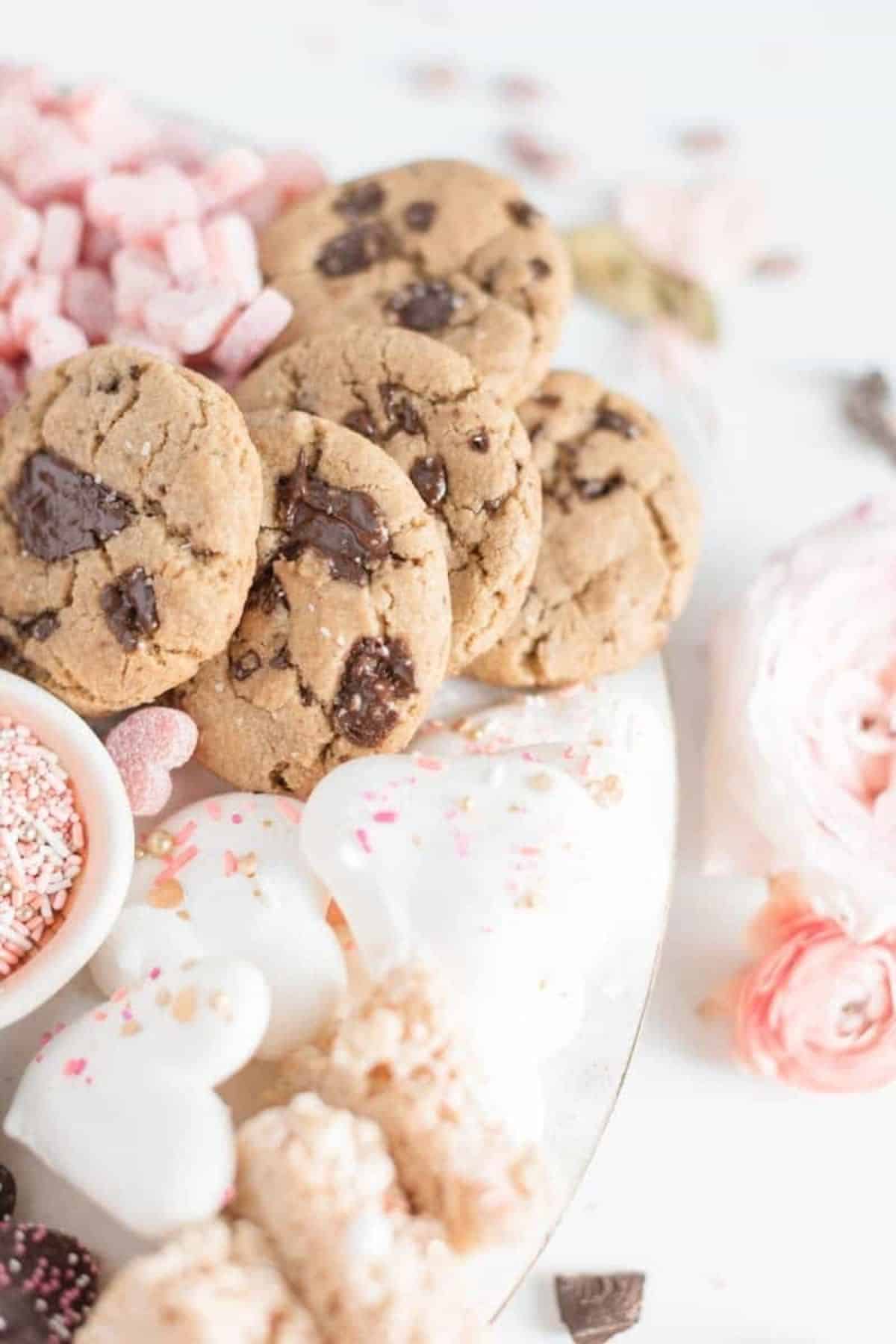 How to make a Dessert Board
For this Galentine's Day I've put together this sweets board! We've got some staples from the grocery store like Sour Patch Kids hearts, Trader Joe's mini heart cookies, Sprinkle Pop sprinkles, freeze dried fruit (to pretend we're being healthy), Hershey's hearts, and some ruby chocolates. And then of course I added my own homemade treats.
Use these recipes to make your Galentine's Day Treat Board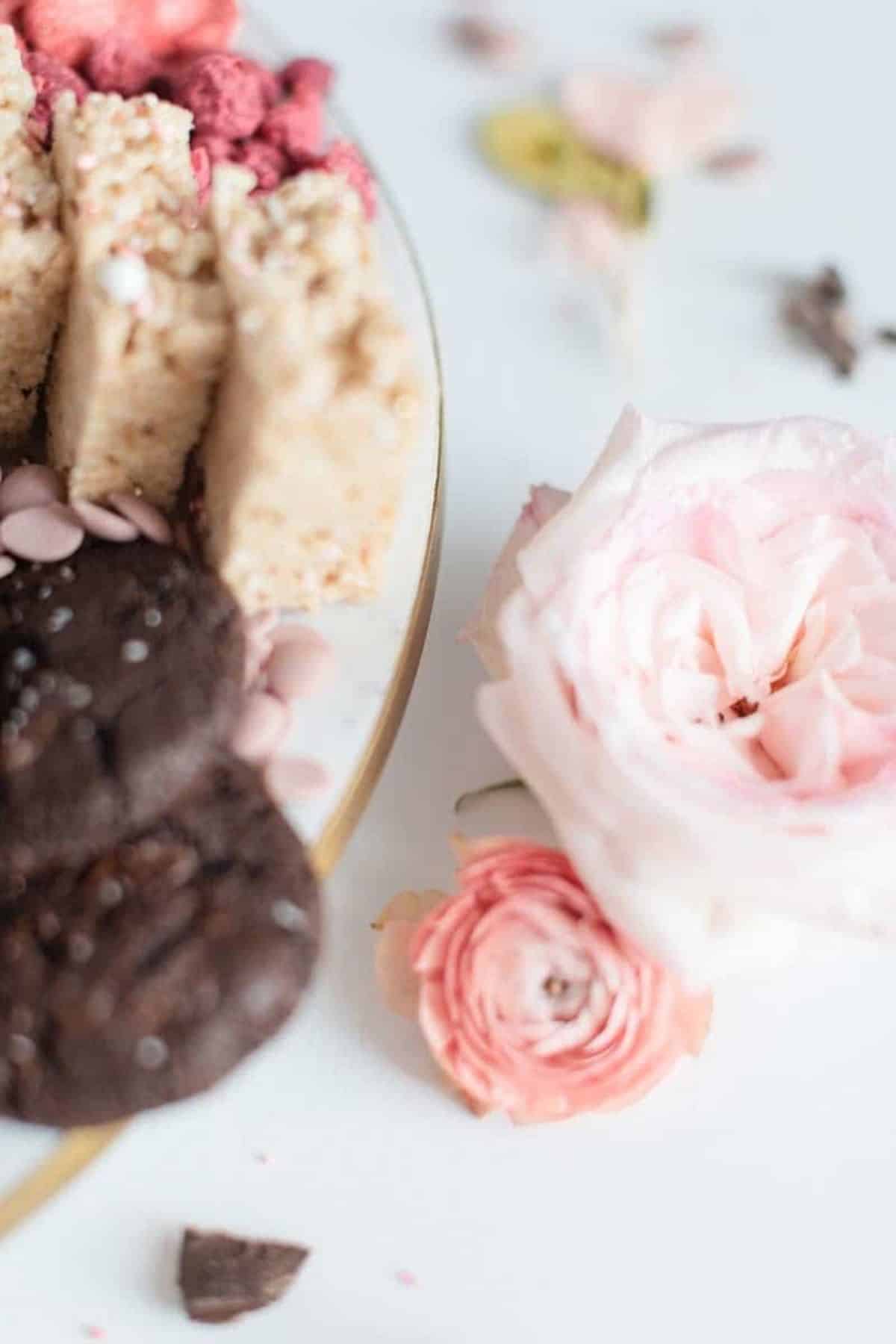 How to make your Galentine's Day Dessert Board
Take a big board or platter and layer away! I promise it's not hard once you have enough stuff. People's biggest issue with boards like this is that they aren't putting enough on the plate. Just keep going with more things. Like have a variety of objects of different sizes, looks, and colors, then be sure to mix it up... and enjoy!
These are my favorite sprinkles used on this board.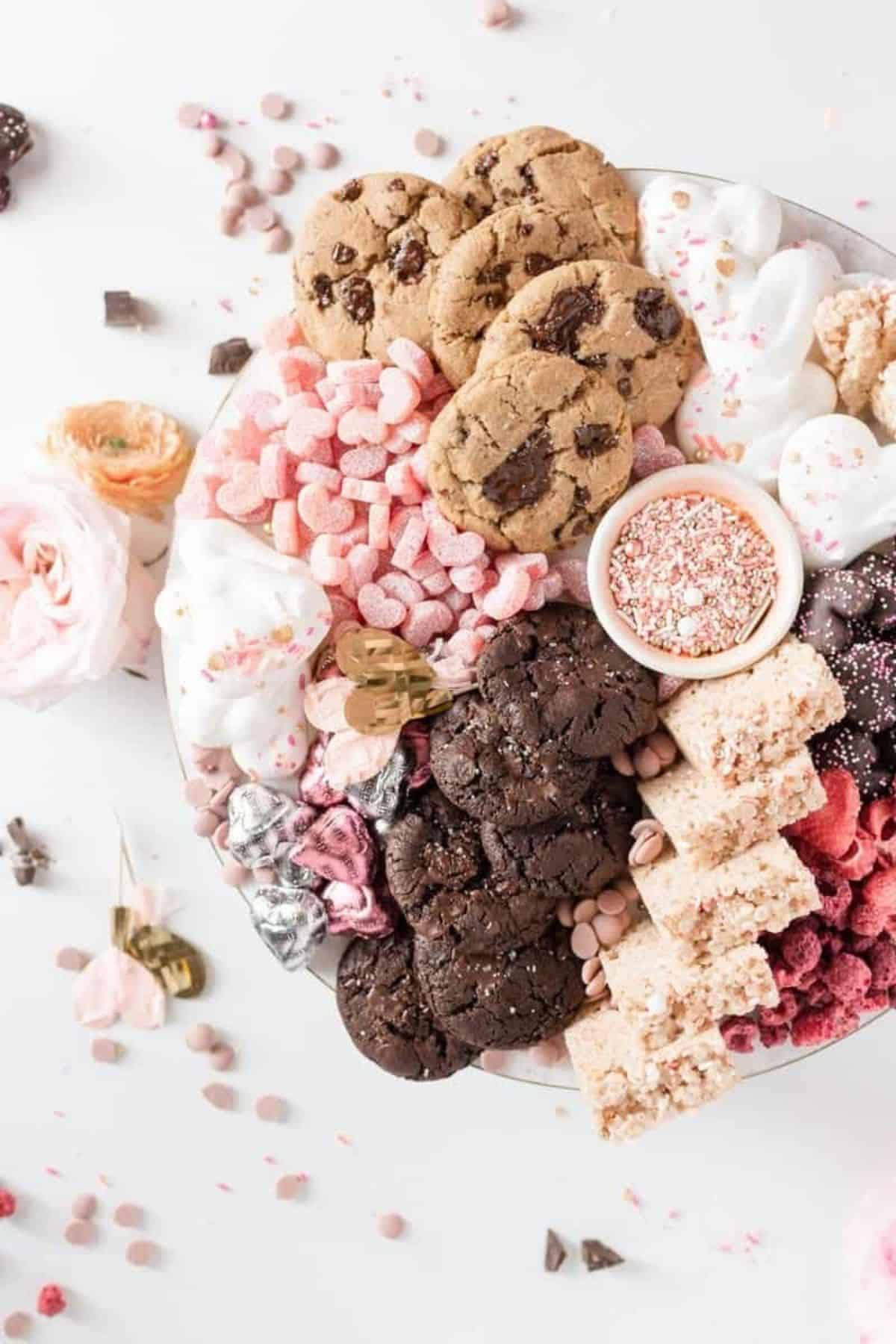 Other Boards to Try
Other Galentine's Day Posts and Recipes
Love this Post?
Did you use this article and did it help you? Awesome! If you have a quick minute and could leave a comment below, I would appreciate the support and knowing your feedback! And if you're over on Instagram, be sure to tag me in your photos.