Festive Virtual Halloween with Greetabl
This post is sponsored by Greetabl, but all thoughts and ideas are my own.
Cheers witches and warlocks! I am so excited to be partnering with Greetabl this spooky season. Seriously, Halloween is the best time of year and I'm always so bummed by how quickly it goes by. So, this year let's make the most of it before it disappears!
Since this year is one for the books, I really wanted to work on something with the Greetabl team that can show just how fun a small or virtual party can be. We can still celebrate and have a good time even if things look differently. Also, I don't know about you, but most of my close friends and family haven't always lived close by, so this is a great way to connect.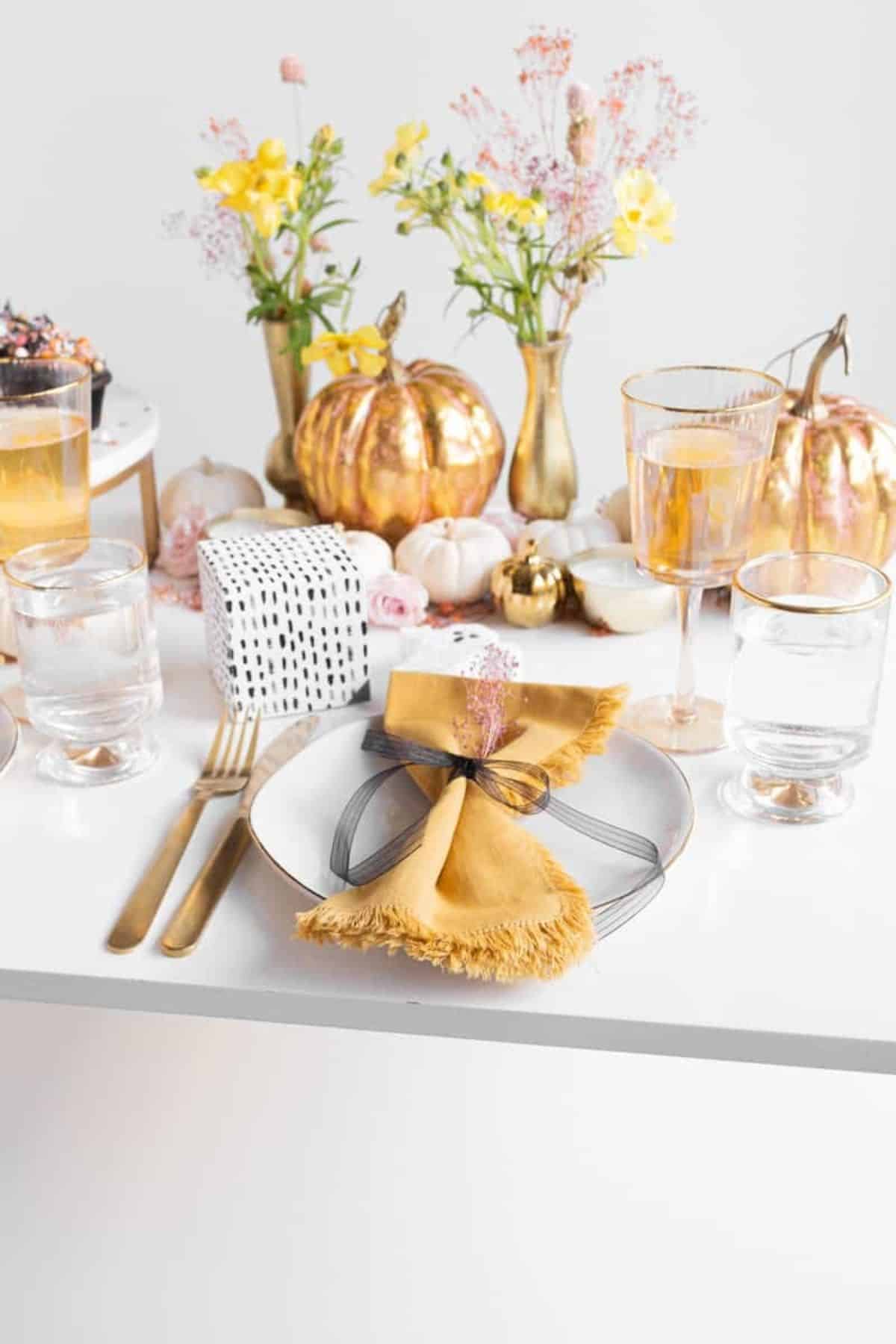 Table of Contents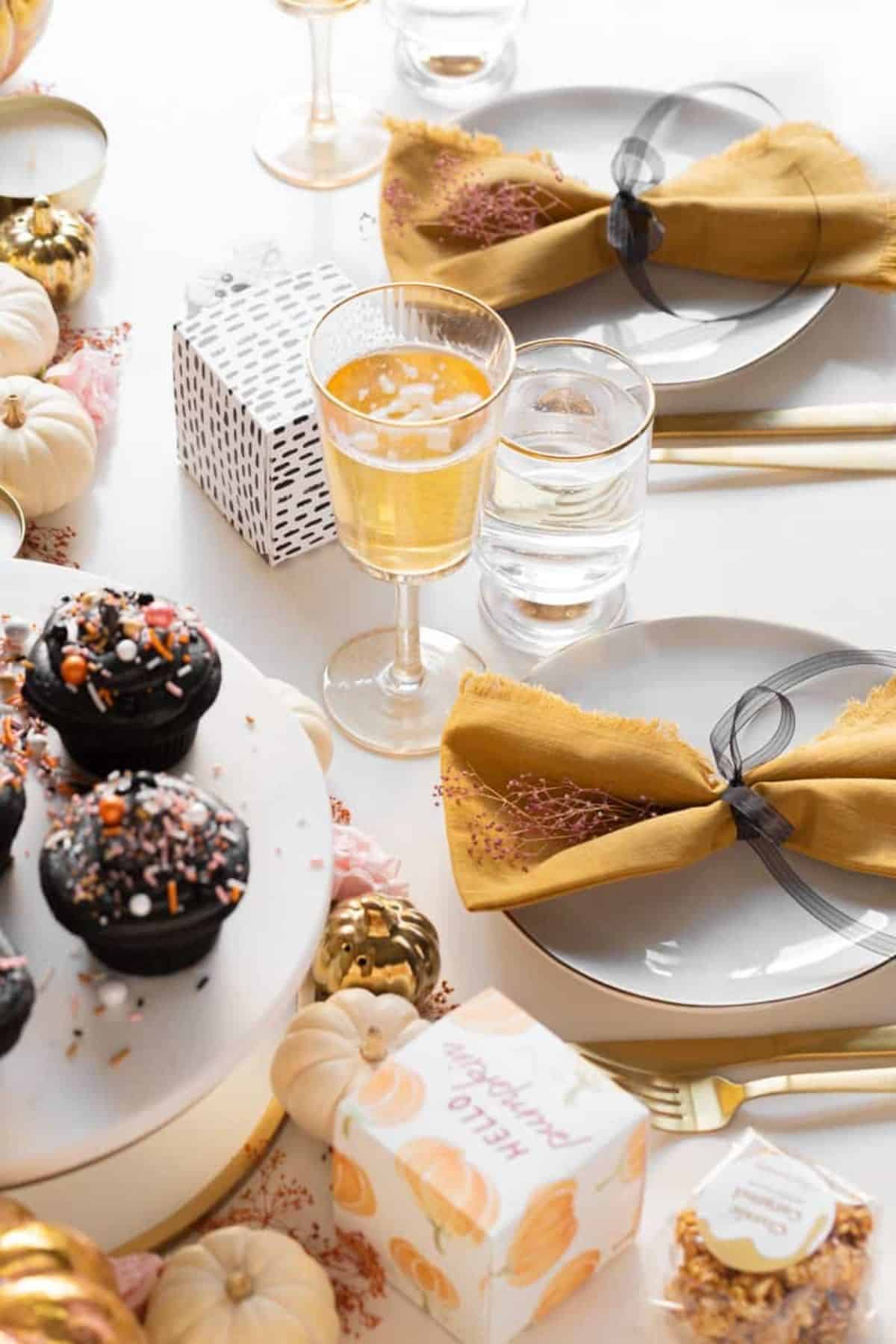 So, let's talk about this virtual Halloween party and everything we have for you!
First of all, you will find a Small Batch Black Velvet Cupcake with Cream Cheese Frosting recipe on my site. It's a perfect batch of 7 cupcakes (a half a baker's dozen) that is chocolatey and delicious. And they are pretty cute with their little witches hate top.
Secondly, we have the fun tablescape for this coffee table. Since it's a small party, I made it on a small table...aka where me and my BF will be celebrating this year. You can read more about it below.
Next, let's talk about Greetabl! I love this company and have since I was introduced to the brand while in St. Louis (where they are based). They make the sweetest personalized packages for your pals! They are always coming up with something new, fun, and festive. There are Halloween specific boxes or ones you can make Halloween-esque with customizing colors.
I shared pictures of Halloweens past with my sister, mom, and gal pals. And then you get to customize and pick a gift to go inside as well. There are so many options, but some of my favorite Halloween choices are the ghost pinata (add confetti as a second gift, too cute), candies, and candles. They just feel like the perfect combo.
I really want you all to be able to spread the Halloween spirit, so Greetabl has actually given me 15% off with the code: AMANDA WILENS. Head over to their site to order yours ASAP!
Oh, and the last FUN thing is that so you can celebrate with your friends and have some fun activities to do via zoom/facetime Greetabl has created some really fun activity cards for you to do. Head to their site for the downloads.
Items to Decorate for Halloween
Gift Boxes and Treats: Yes, these are from my partner at Greetabl. The boxes I got for my pack of Witches were: Hello Pumpkin, Hide and Shriek (based off a St. Louis tradition), Loops, Painted Circles, Black Gingham, and Dotted Stripes (you can pick your color on this one). Gifts were: Mini Ghost Piñata with Confetti as a bonus gift, Hand-Dipped Chocolate, Caramel Popcorn, Sour Lemonade Straws, You Are Magic Keychain, Soy Candle in Amber and Moss (witchy scented IMO).
Flowers: I got florals from both Trader Joe's and Afloral. My spray roses, butterfly ranunculus, and real white pumpkins are from TJ's. However, the large gold faux pumpkins, dried flowers (Stardust Gypsophila and Globe Amaranth), and gold vases are from another great partner of mine, Afloral.
Cupcake Decor: I used black cupcake liners, a Wilton 1A tip (and biodegradable piping bags) for the frosting, and created my own blend of Sprinkles from Sprinkle Pop.
Plates and Glassware: Honestly, it's been a while on most of these, but I believe the flatware and plates are from Target. And the glassware is older from Anthropologie.
The Napkins: These napkins are from World Market and tied up with some simple black ribbon and a little dried Stardust Gypsophila.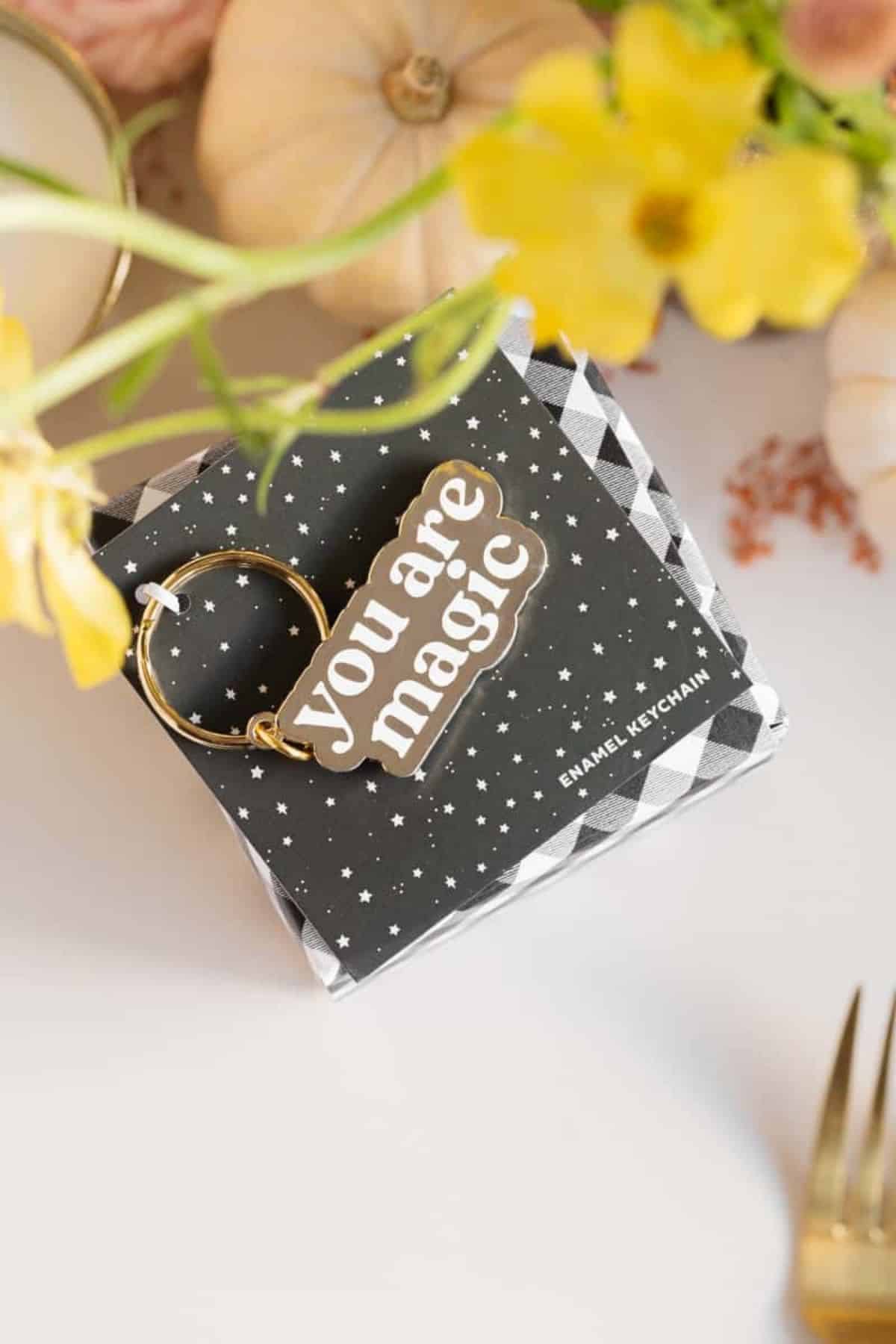 How to Set Up a Virtual Halloween Party!
Step 1: Text or email your Coven. Set up a time for everyone to zoom together and create the link.
Step 2: Decide on the activity! Will you be watching a Halloween movie? Filling out the games from Greetabl? Having a dance party? All three?
Step 3: Send the group this Black Velvet Cupcake recipe and this festive halloween for this table set-up so they can set-up their tables similarly too!
Step 4: Head over to Greetabl and send your witchy friends a personalized gift! OR do it "Secret Santa" style and assign each enchantress to each other so everyone gets each other a gift!
Step 5: Day of! Make the cupcakes Black Velvet Cupcake and decorate them so so so cute.
Step 6: Set-up the scene! Small vases for some flowers, mini pumpkins to line the table (you will need quite a few), plates, napkins, cupcakes on a tray or platter, glasses with your favorite witches' brew (mine is pumpkin ginger brew), flatware, and of course your laptop or phone so you can zoom with the pack!
Step 7: Have an amazing time at your Virtual Halloween Party!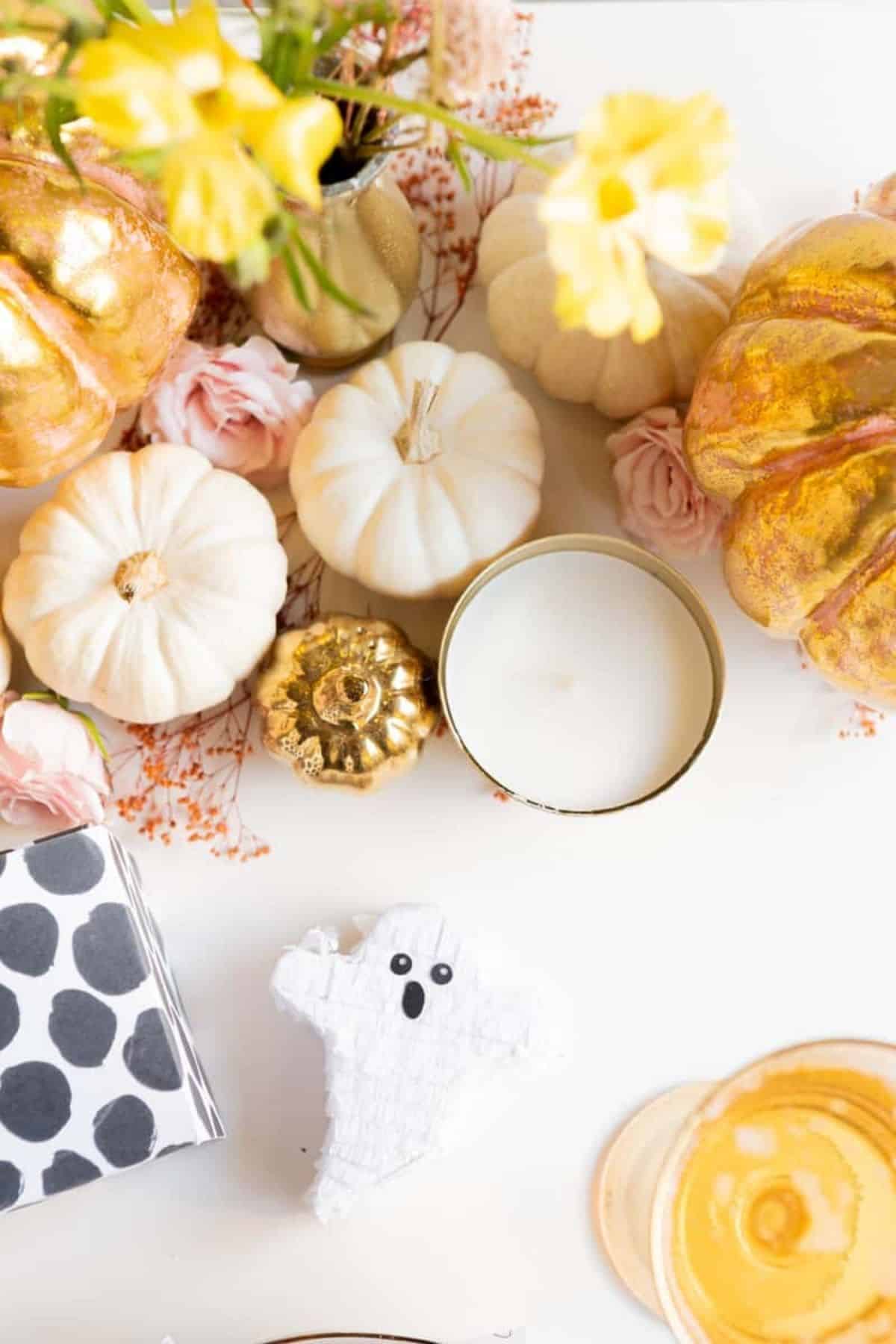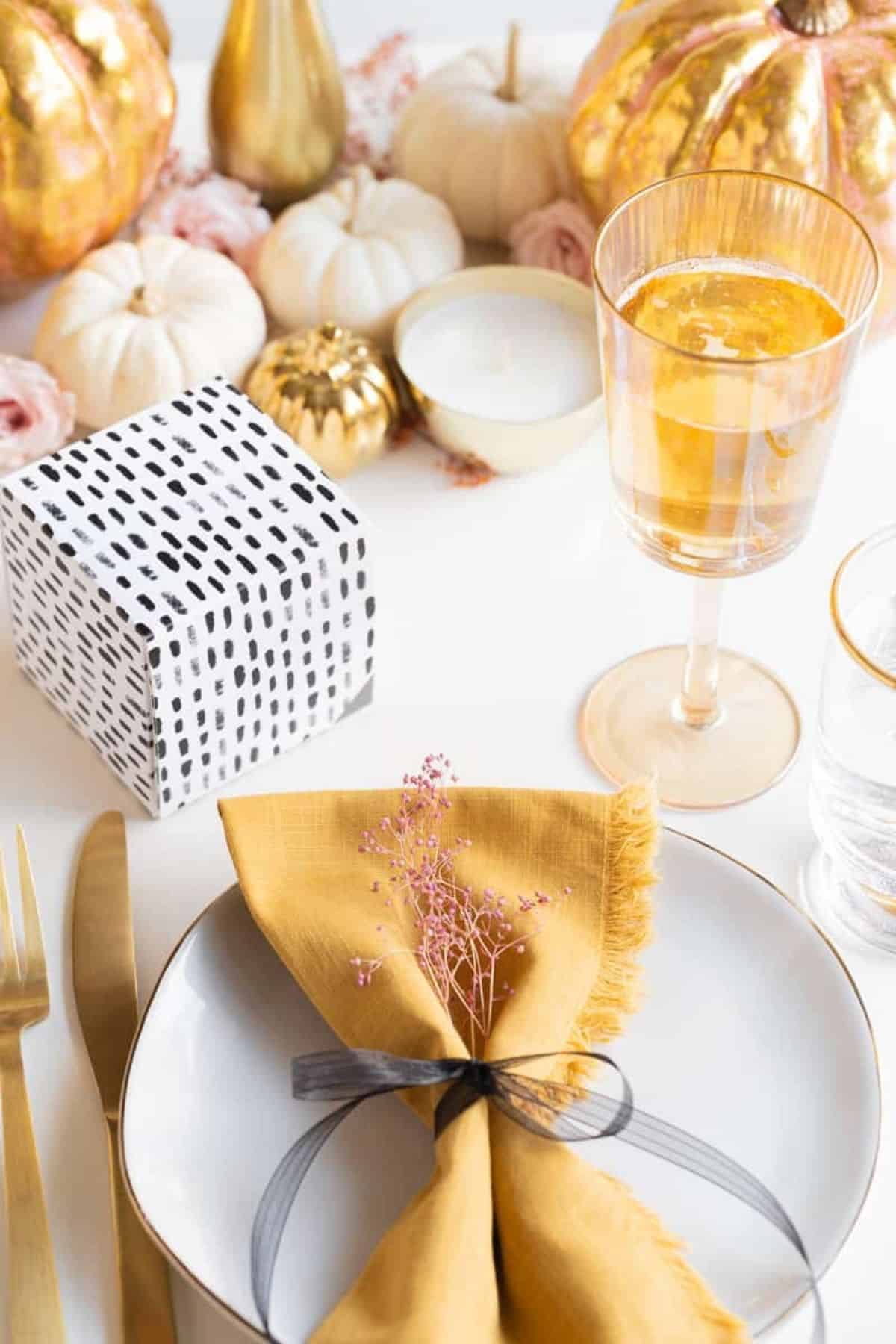 Love this Post?
Did you use this article and did it help you? Awesome! If you have a quick minute and could leave a comment below, I would appreciate the support and knowing your feedback! And if you're over on Instagram, be sure to tag me in your photos.