Everyone wants a good round up Thanksgiving dinner recipes right? Well, I've done a couple of years worth of magazine features packed filled with amazing fall and Thanksgiving recipes. Below you'll find all my favorites for the day and even for your leftovers the days following. Let me know what you try out this year!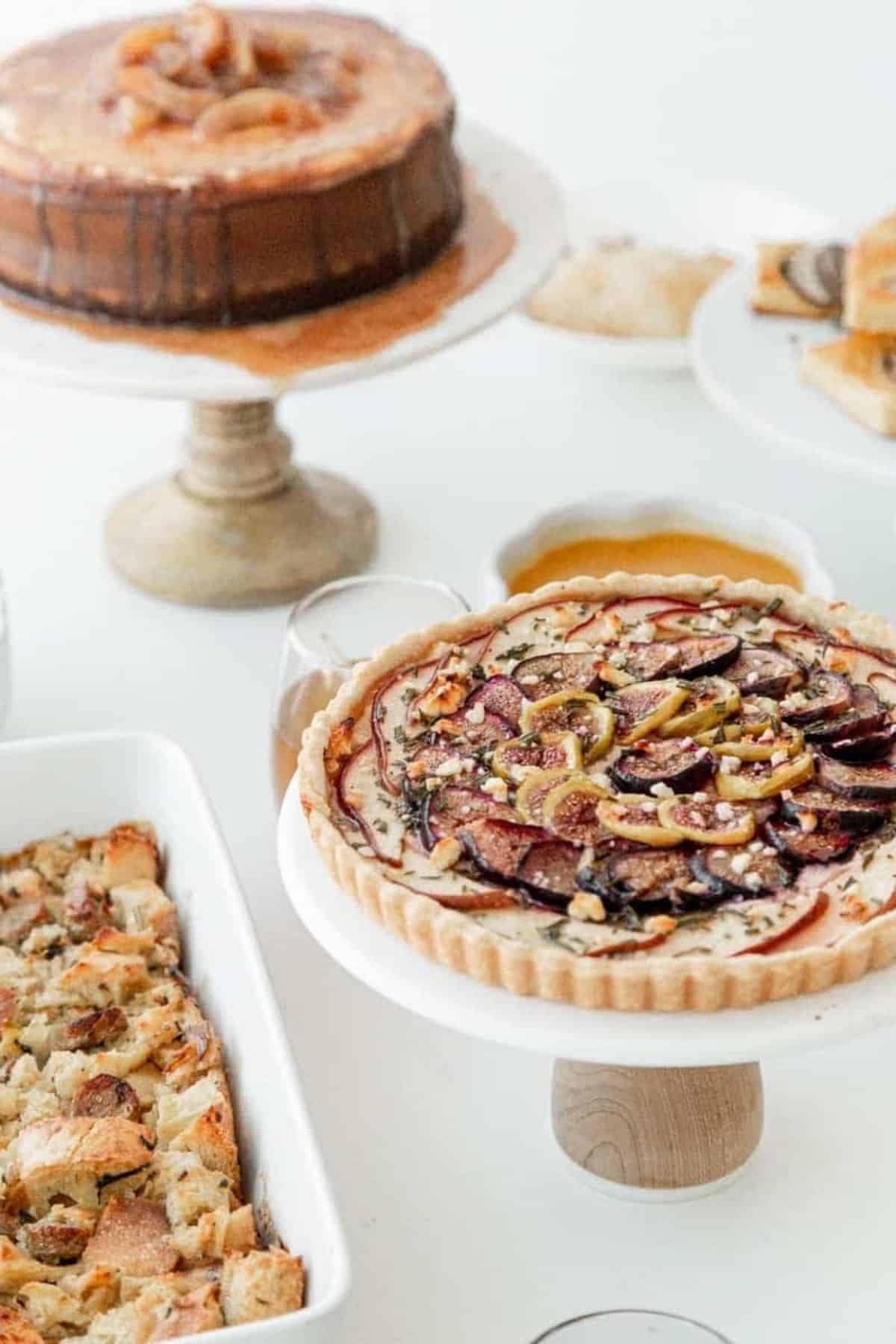 Thanksgiving Sides and Starters
The below are all of my favorites to get your party started. Whether you're going to a Friendsgiving, Office Party, or a traditional holiday dinner, these will all add to a great line up meal.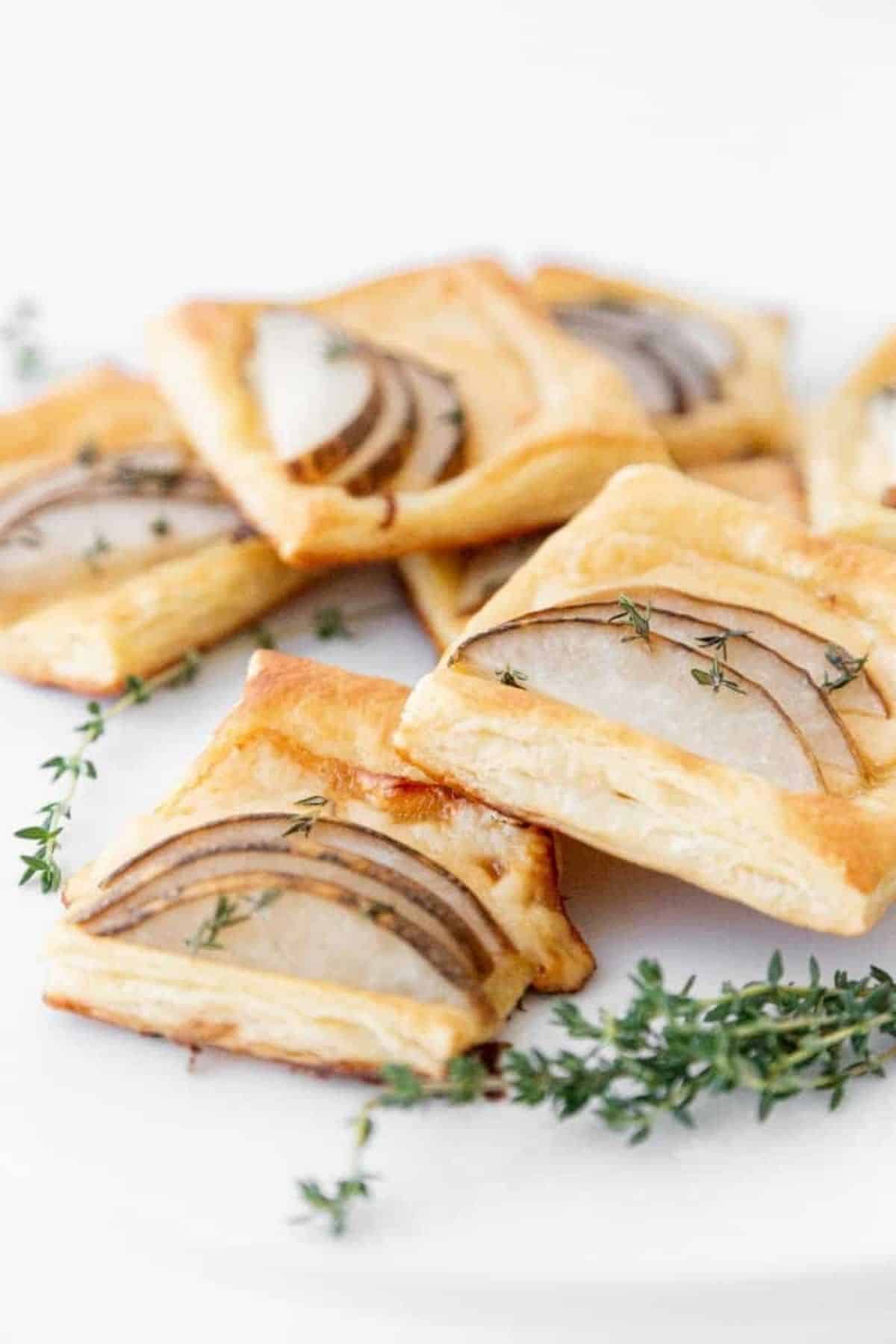 Now these went over insanely well last year. I can't believe how many people were tagging me in their pictures of these! They are so simple to make and incredibly tasty. They make you look like a chef with badass skills...when really, it's like a 4 step easy peasy recipe.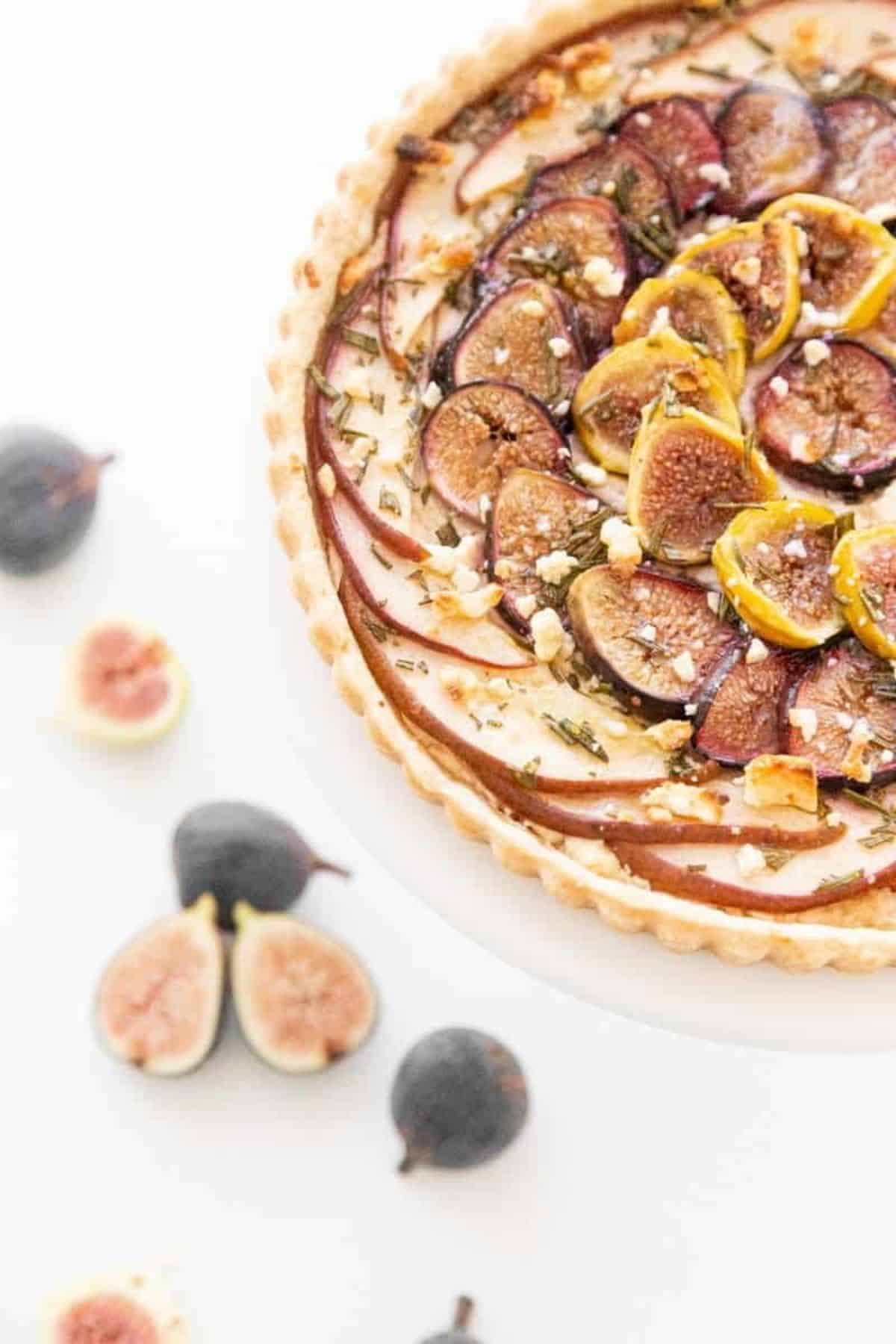 Not going to lie to you on this one...it does require a bit more with knife skills. But again, another super simple recipe and a stunning piece for any table.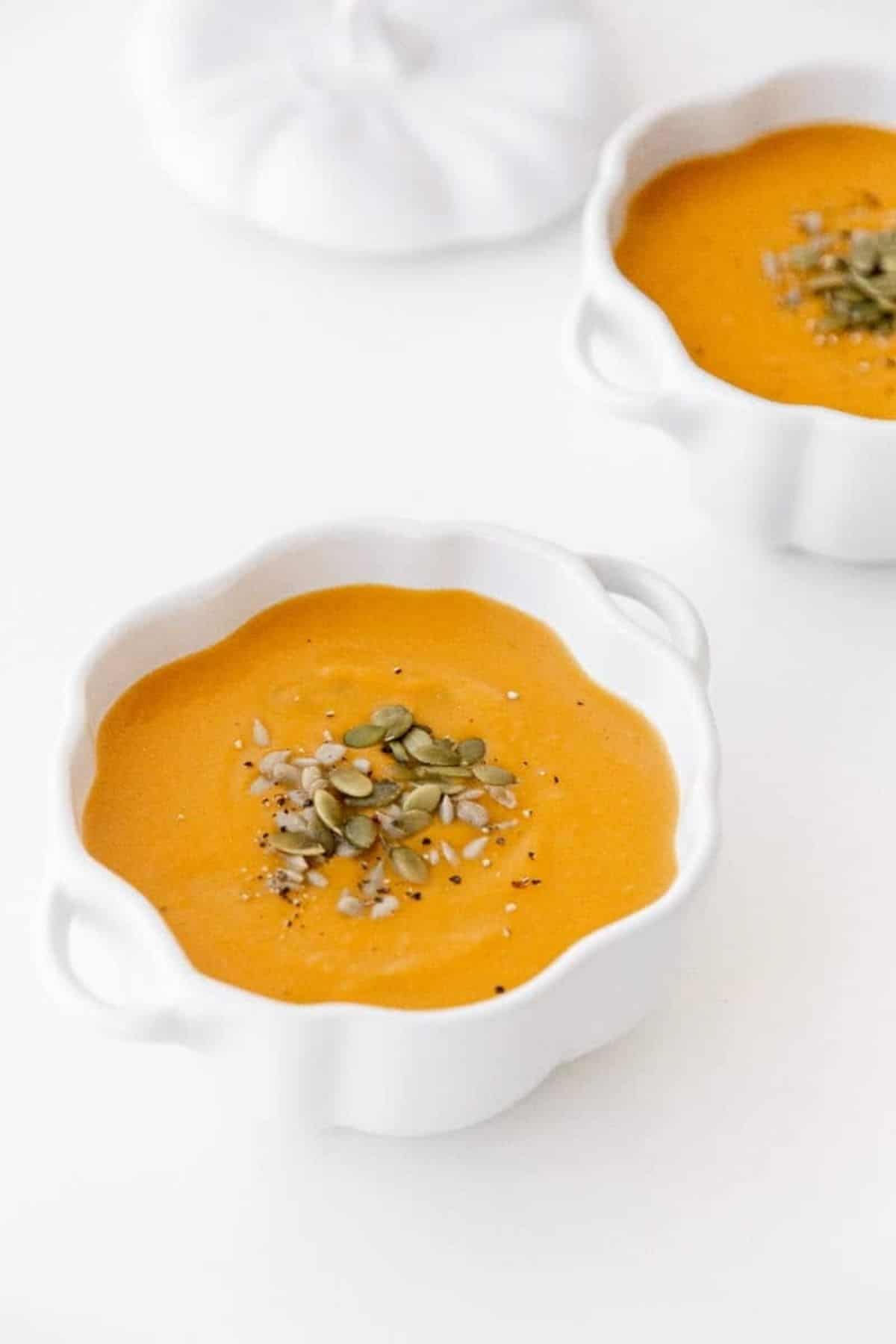 Yum! I love soup...like really love a delicious soup. But sometimes I just don't think people season them well. This one is filled with tartness from pears (or apples) and savory sage. Definitely a crowd pleaser.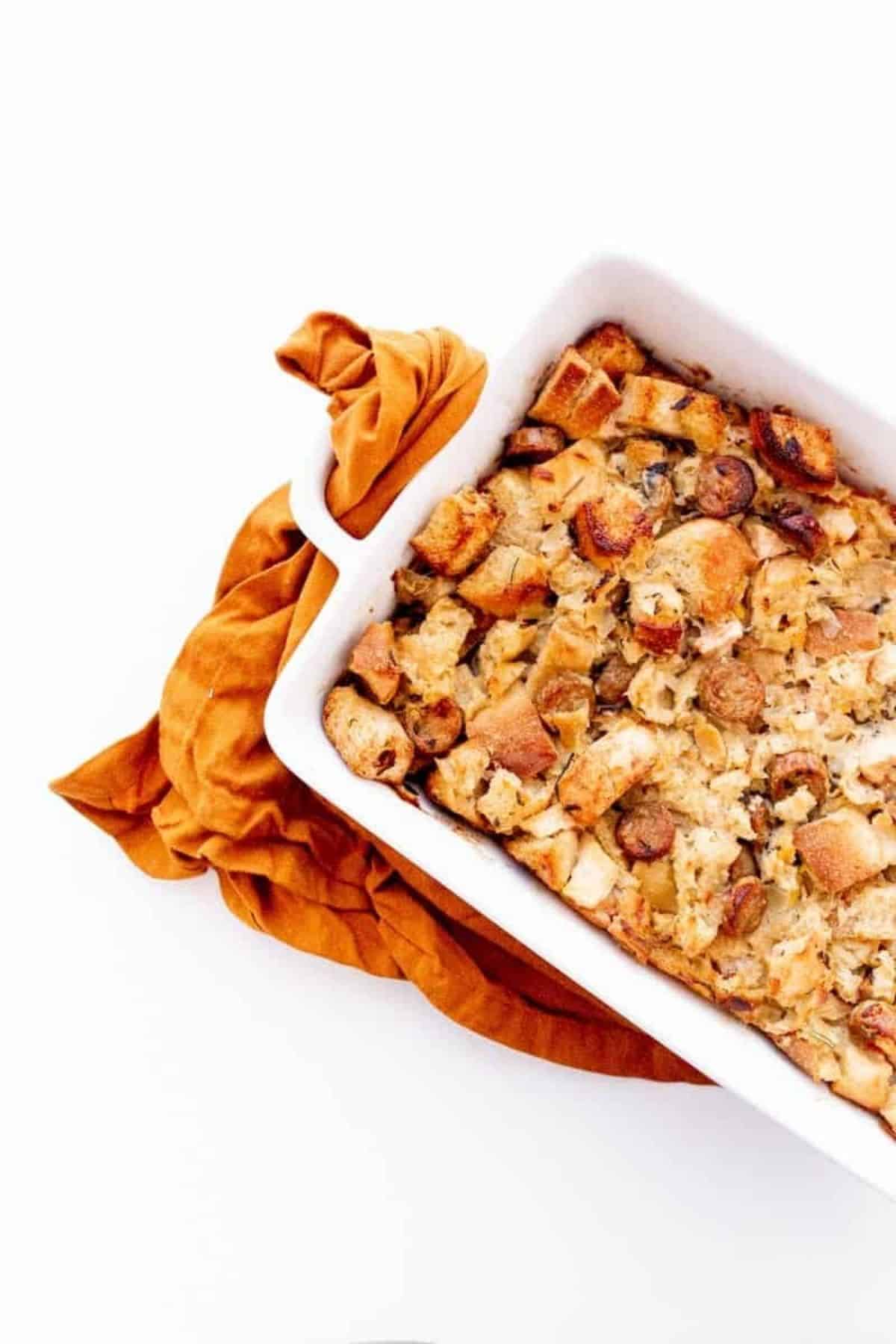 Sausage Pear Dressing/Stuffing
Okay, so it's technically a dressing since I don't cook it in the turkey. But it's something unique and delicious for your holiday table!
Thanksgiving Dinner Drinks Recipes
Just a few fun drink ideas to up your game at the holidays! They'll be great throughout the season.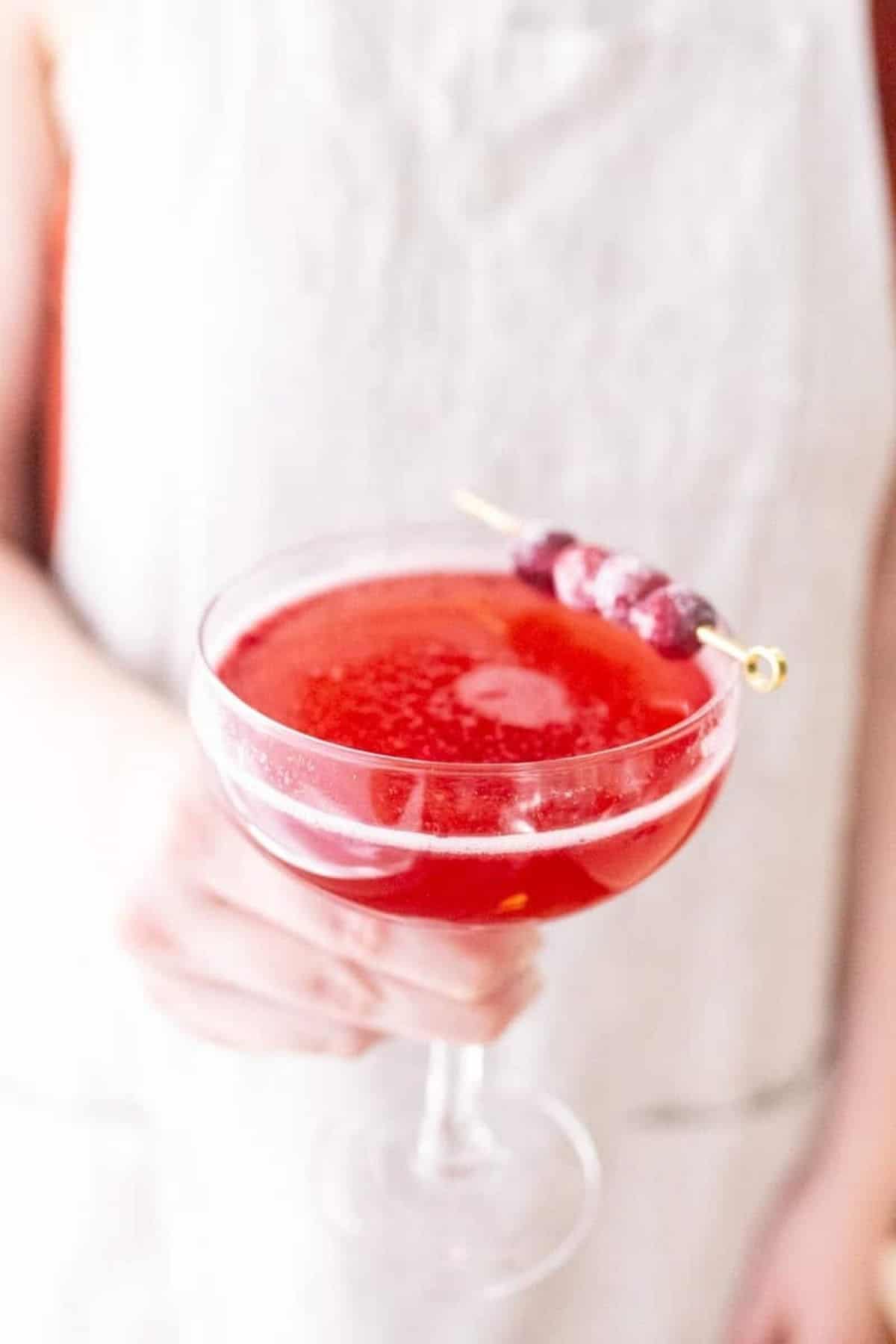 This can be made with leftover cranberry sauce or day of with the extra you know you won't be eating...because no ones eats it all, right?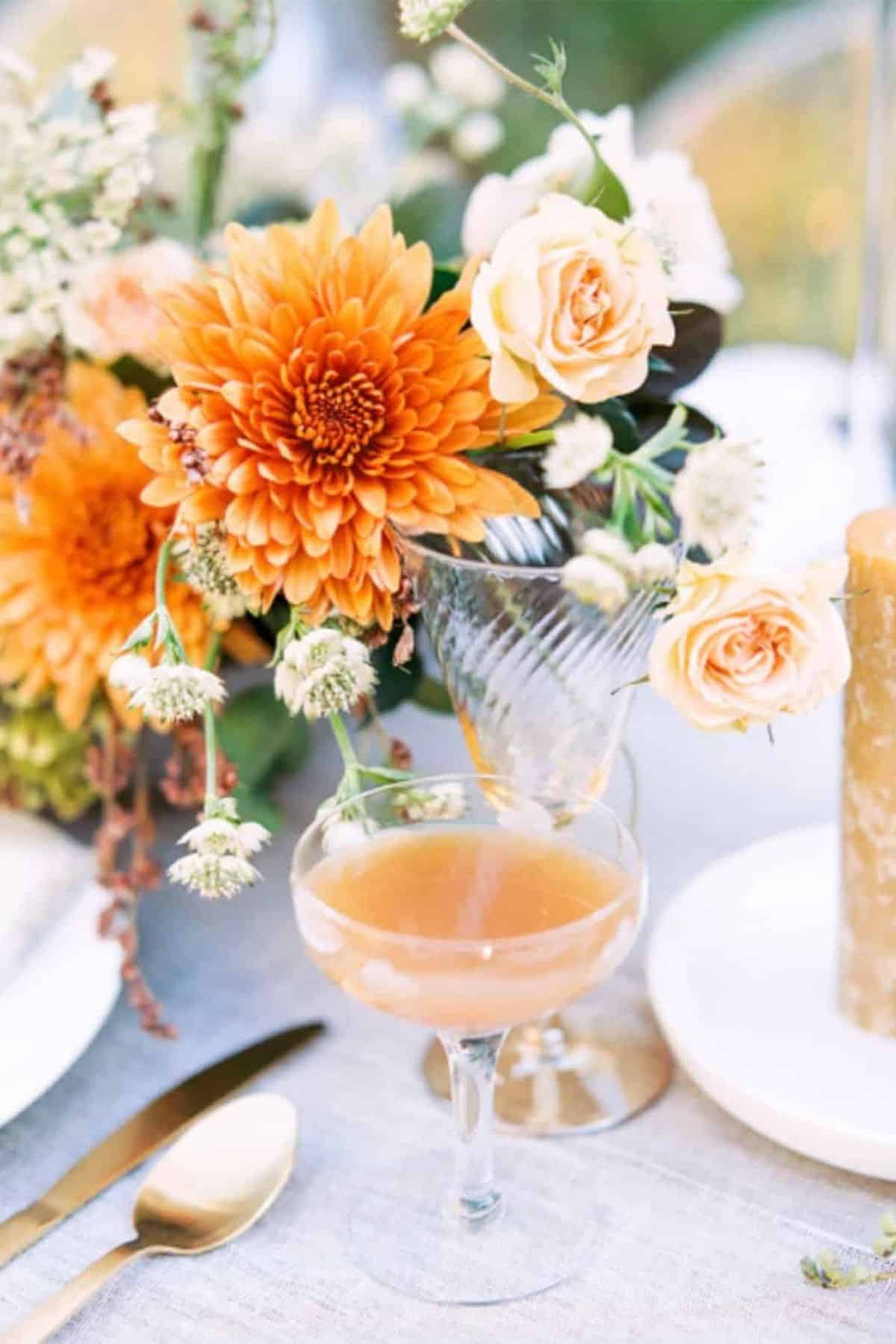 These cocktails are perfect for fall and great for any bourbon lovers out there!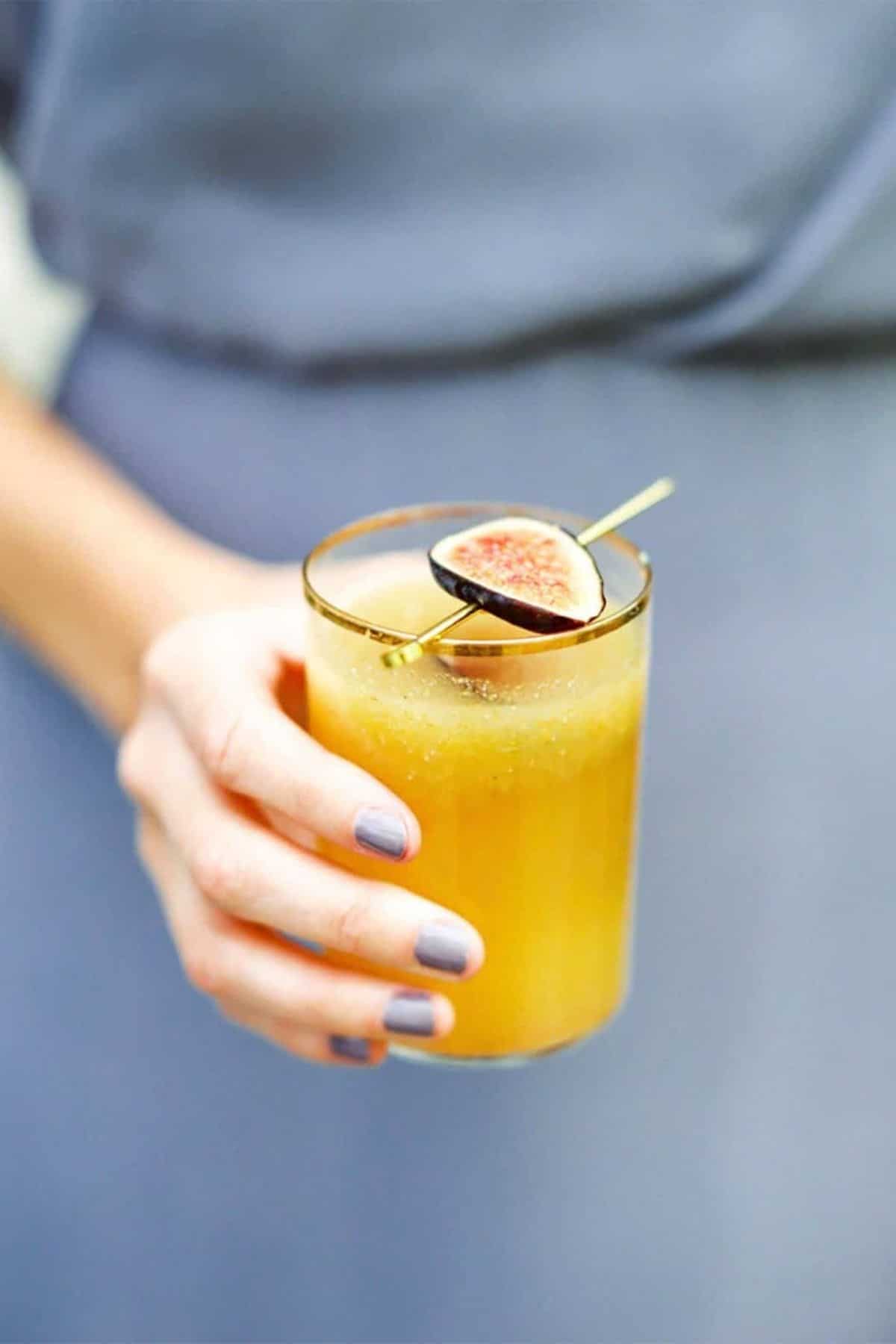 Okay, one these are the cutest drinks you can add to your table. But 2 they are super easy and delicious!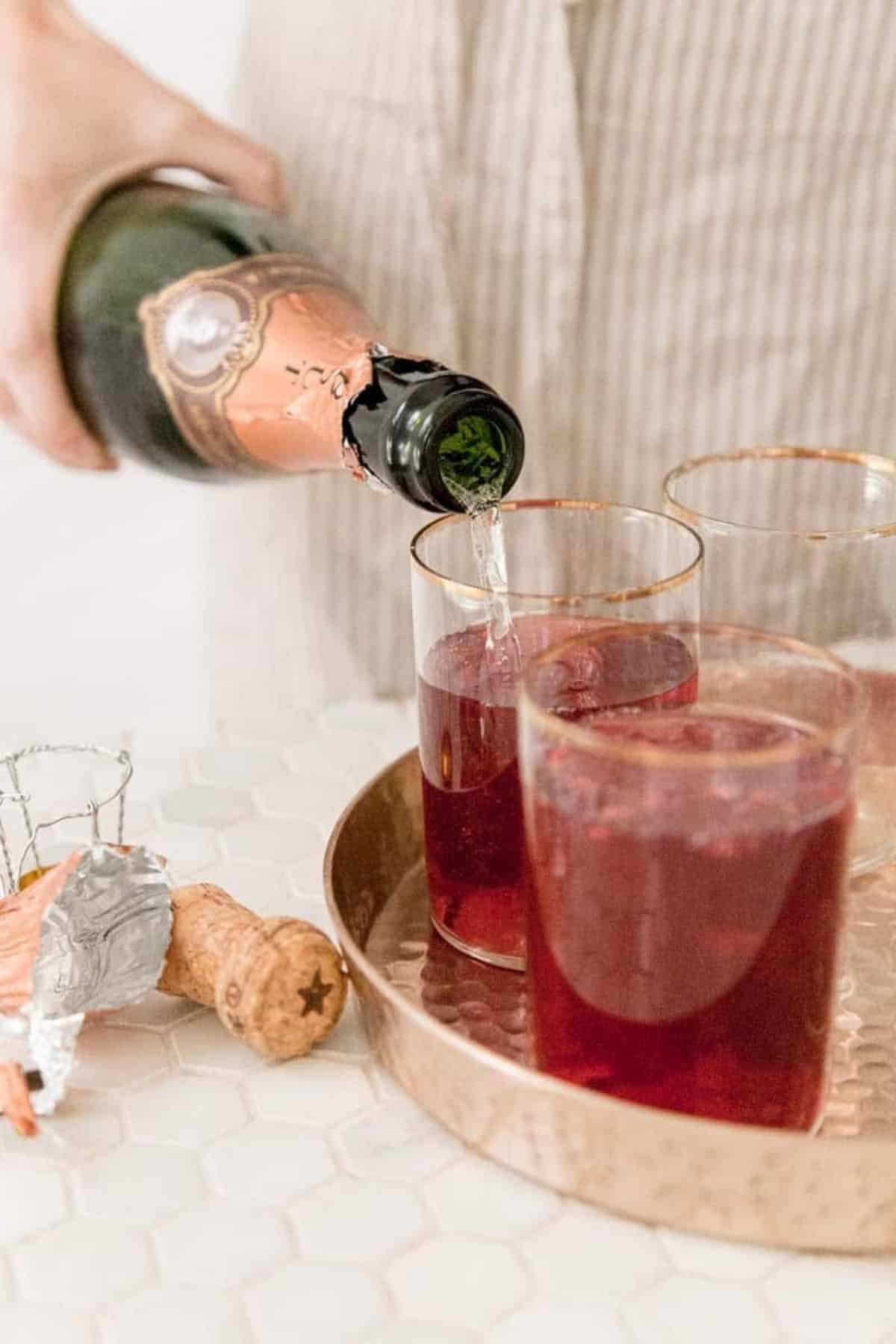 These cuties are delicious and amazing. There is also a version to use apple apple cider!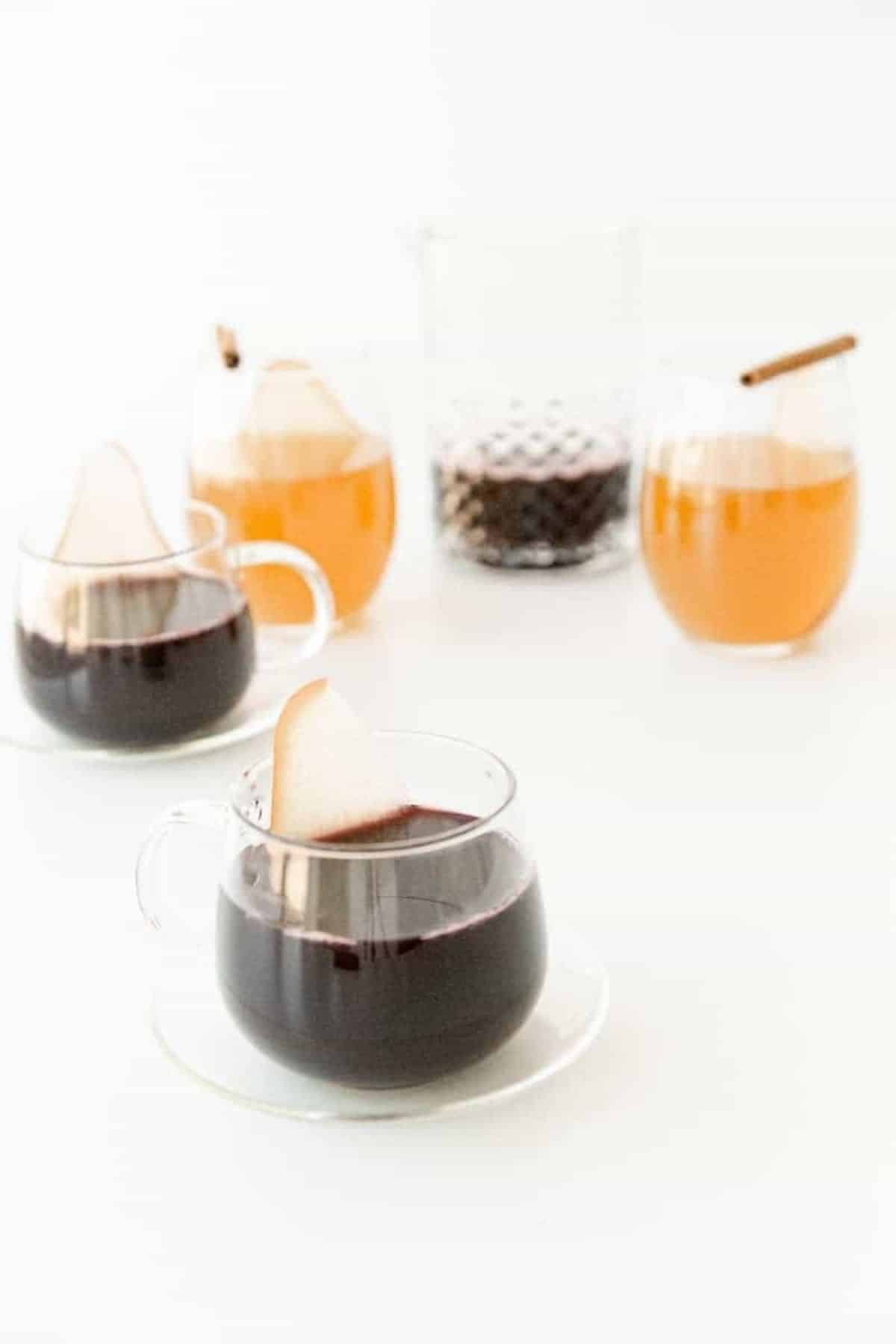 Not only does this taste delicious, but it will leave the whole house smelling amazing. The best plan to brew these babies up right before guests get to your house!
Thanksgiving Desserts
Okay this section is especially long so I am sorry for the length, but it is also the BEST section because duh. Dessert!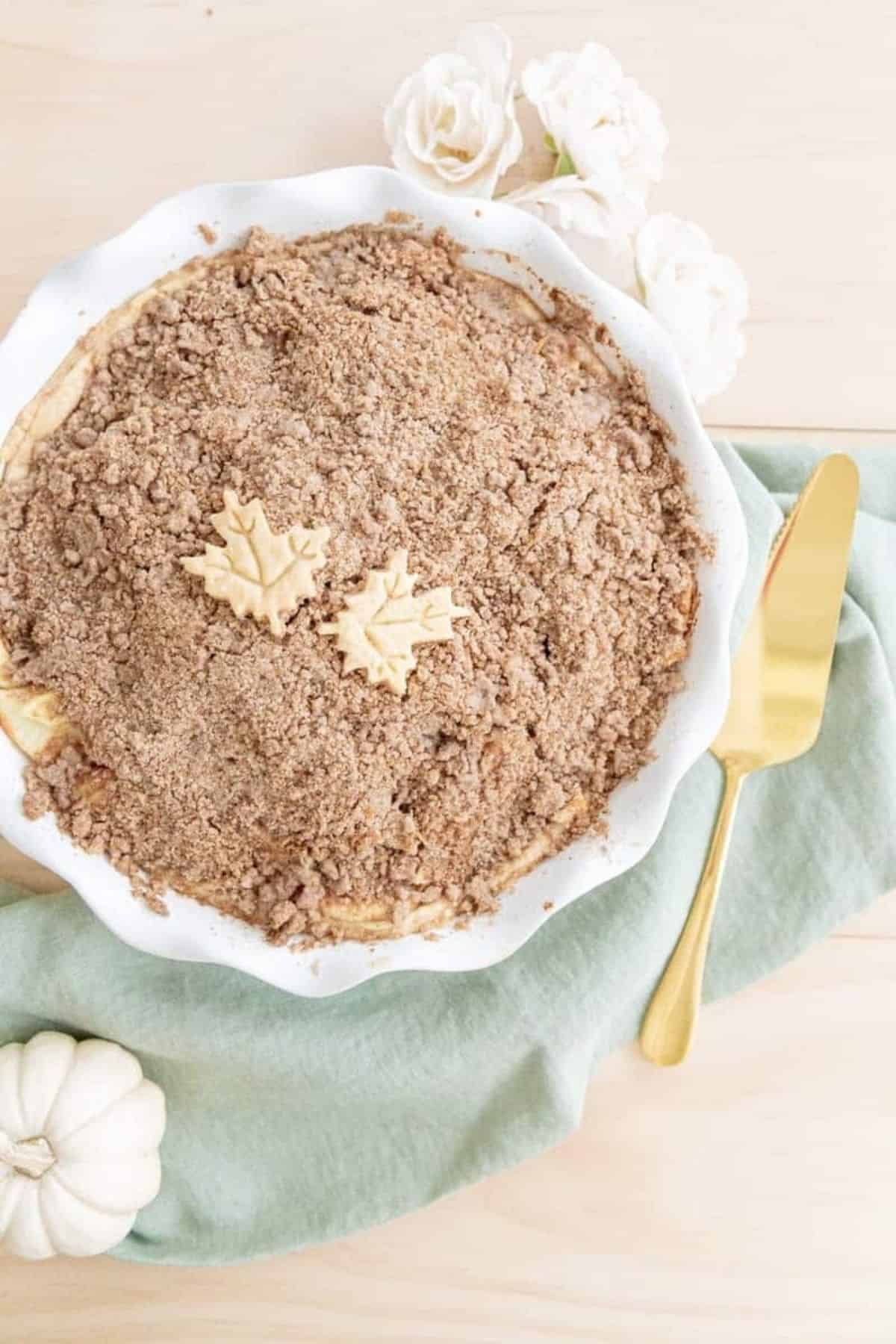 This is my all time favorite. Like I no joke make this every year for Thanksgiving, no matter what our plans are...basically it's my only tradition that stands the test of time.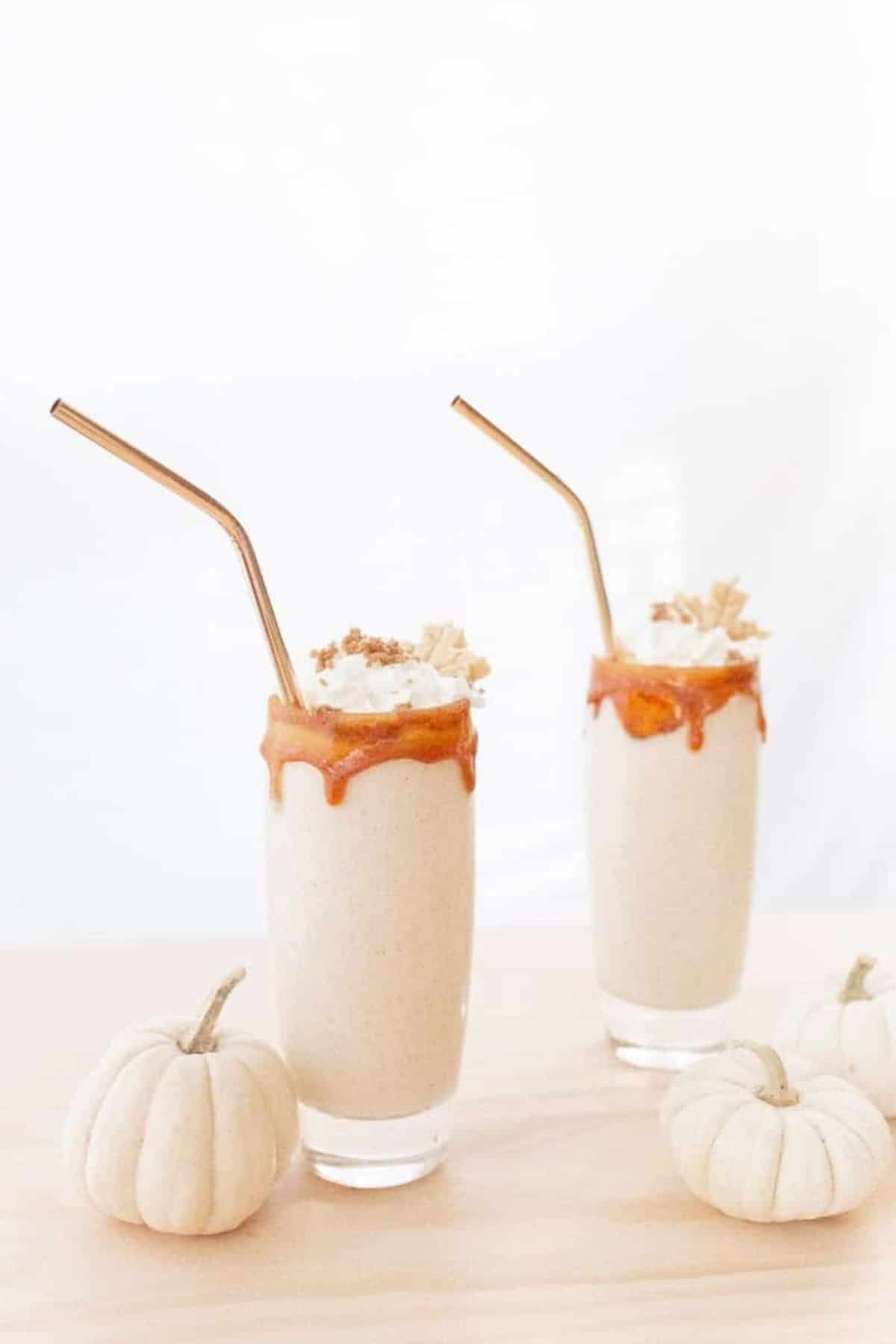 Okay, hear me out. This is for those people that take a la mode to the next level. You have leftover pie and ice cream...what else do you do?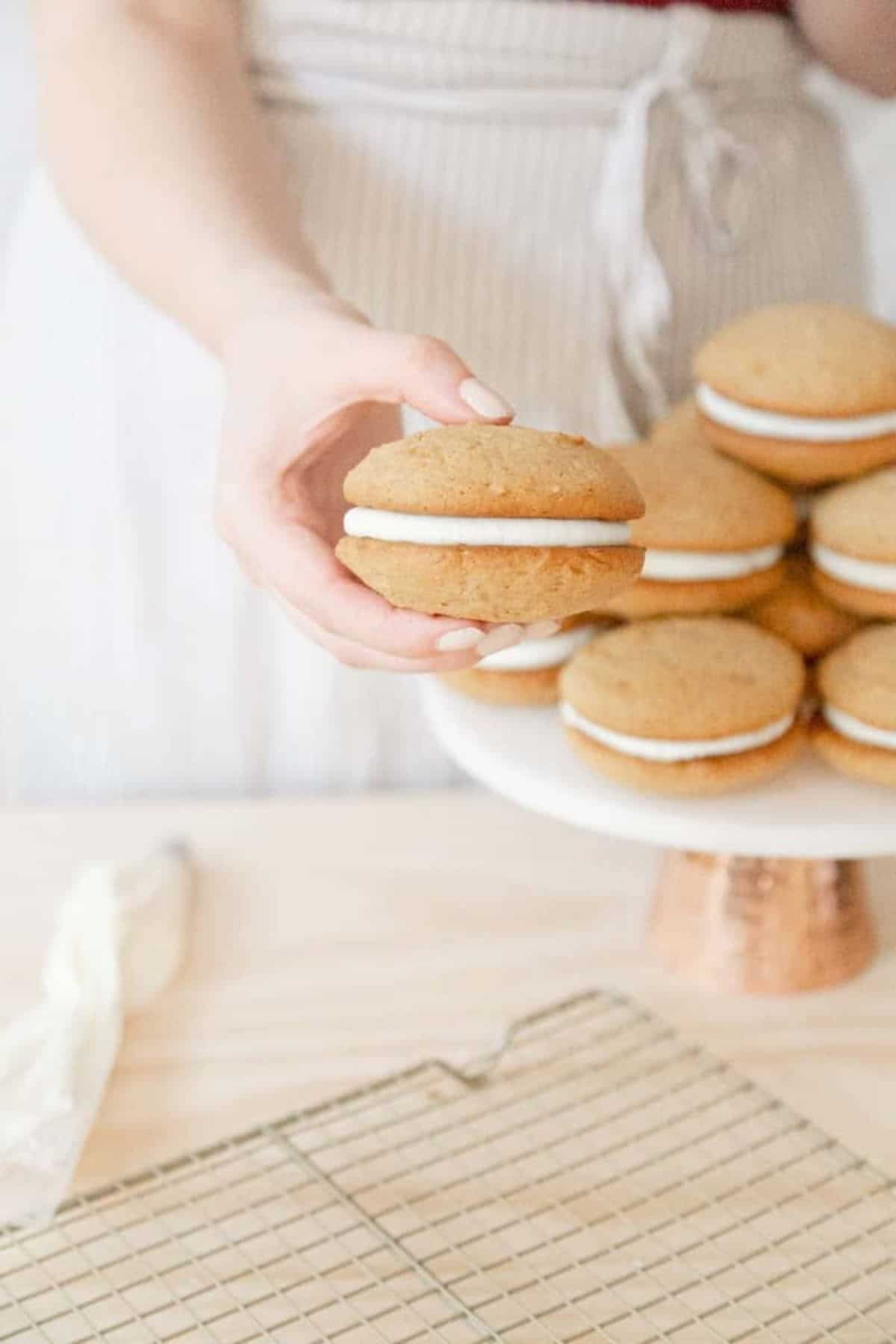 My new favorite! It's amazing, delicious and tastes just like fall!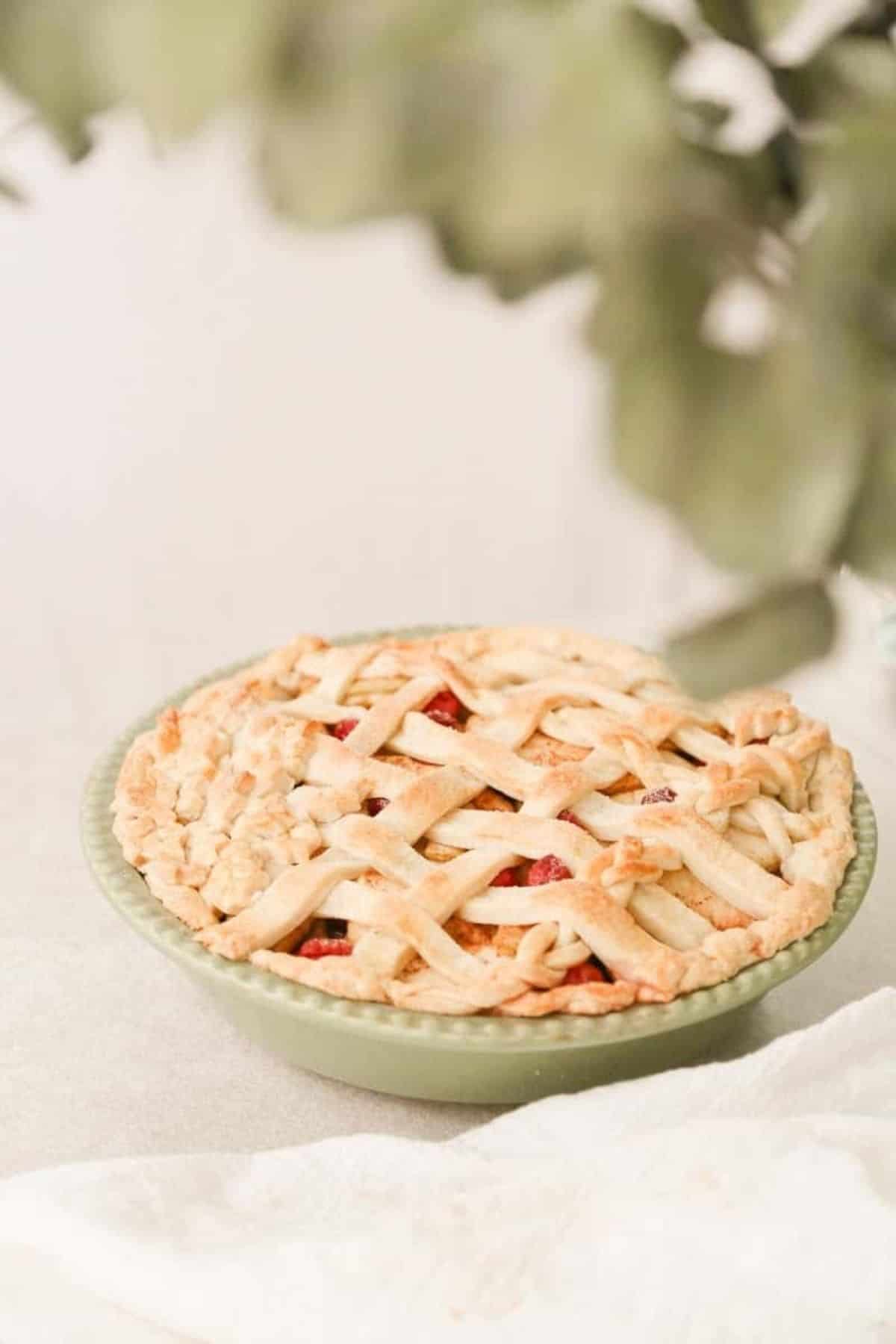 I do love a good apple pie, but adding maple and cranberries makes for a fun addition.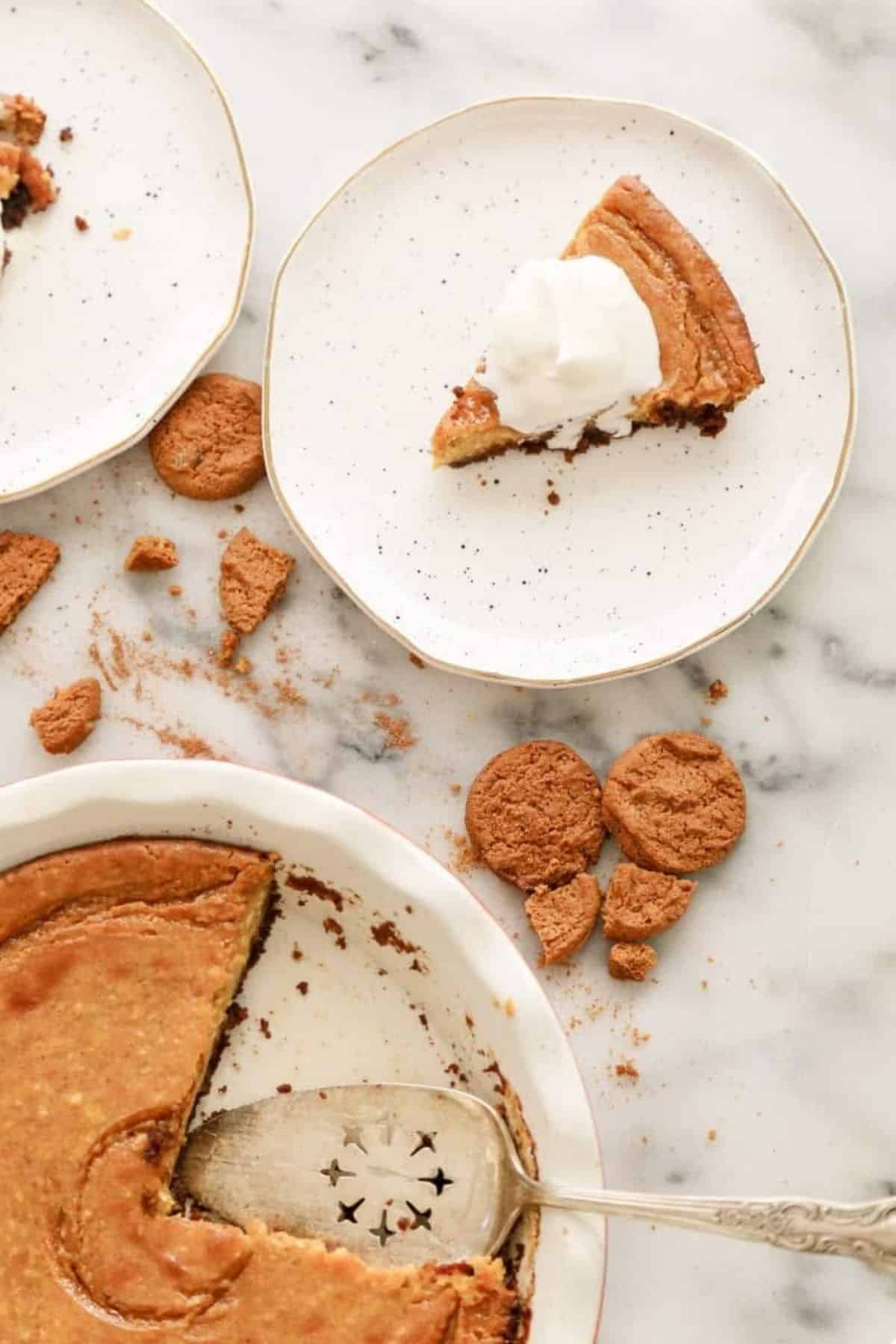 This take on my normal pumpkin cheesecake just adds something a bit more decadent.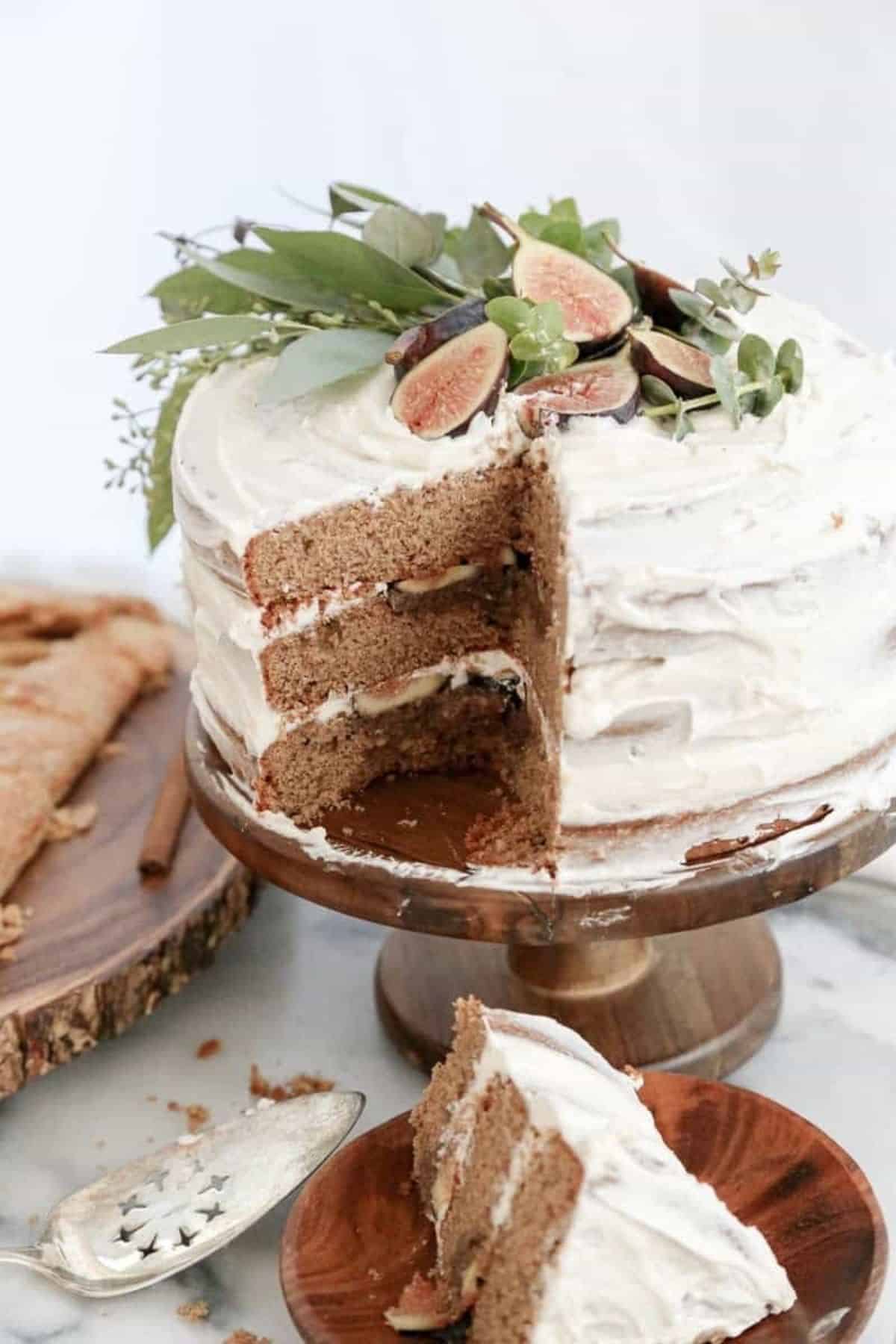 You aren't a pie person? Okay, I'm not judging (I am a little), but here are some alternatives for you!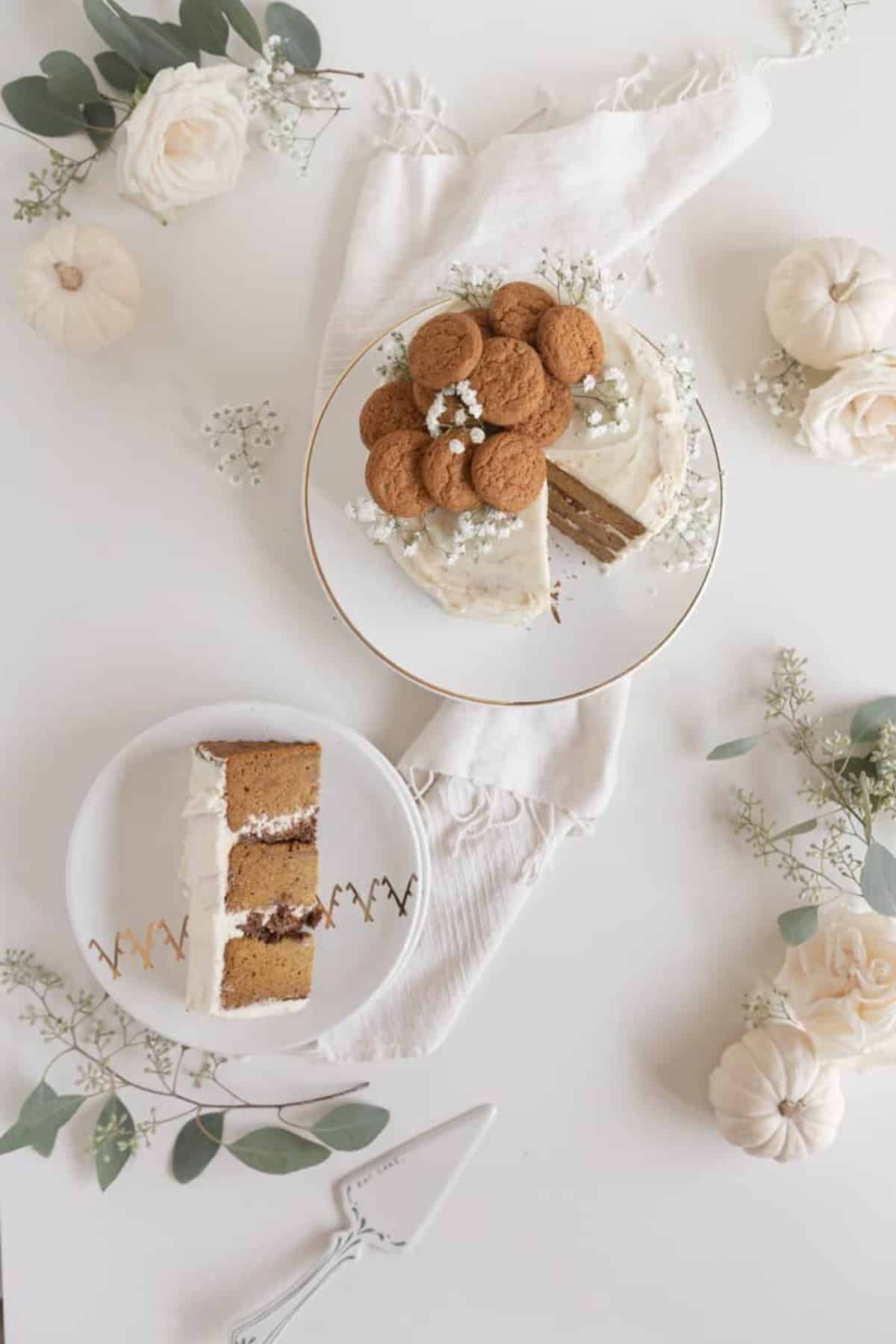 Pumpkin Spice Cake with Cream Cheese Frosting and a Gingersnap Crumble
Yaaaaasssss. This pumpkin cake is seriously delicious. And a definitely a centerpiece for your table.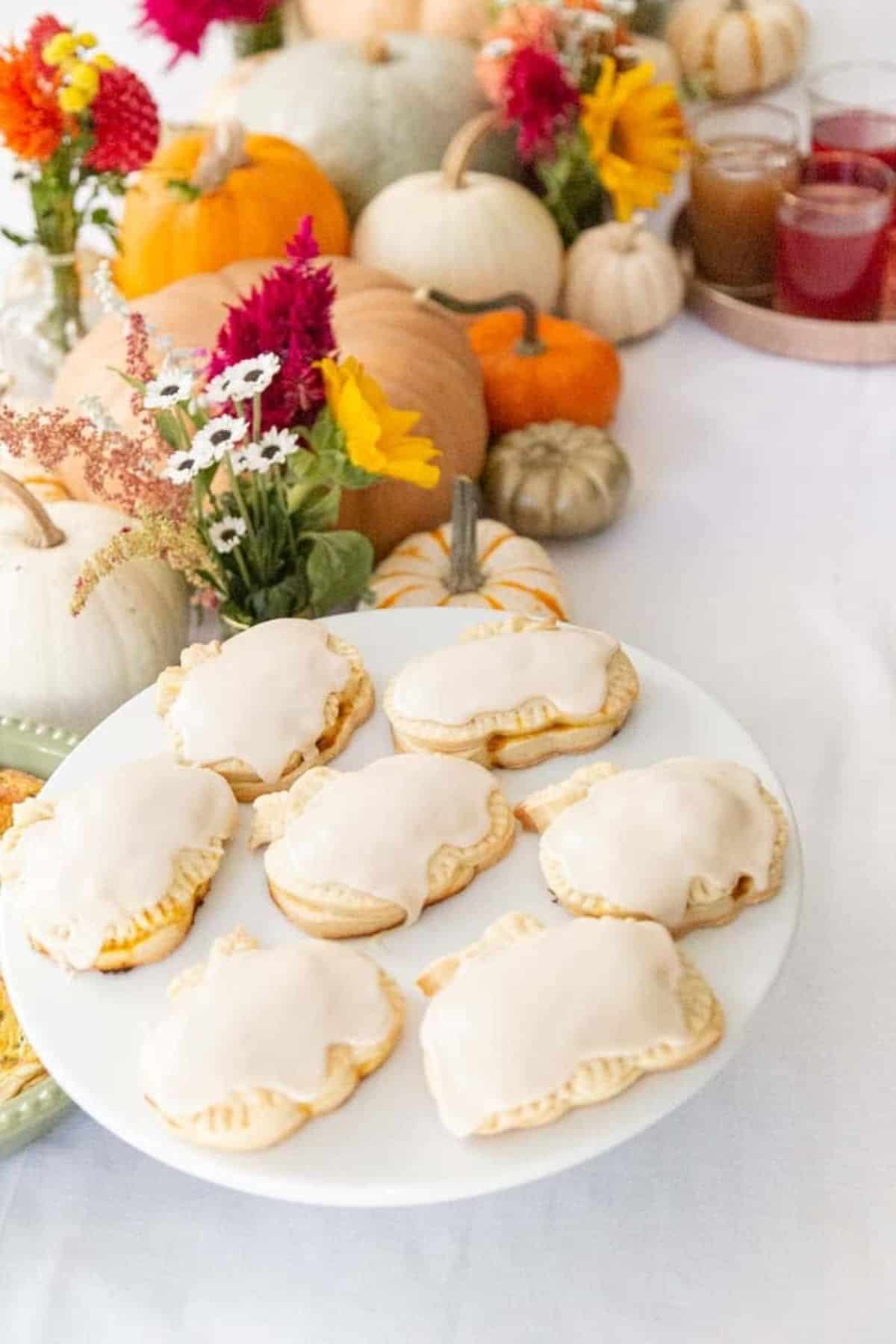 Alright alright...this isn't really always considered a dessert, but the amount of sugar disagrees with you. And they are just too cute!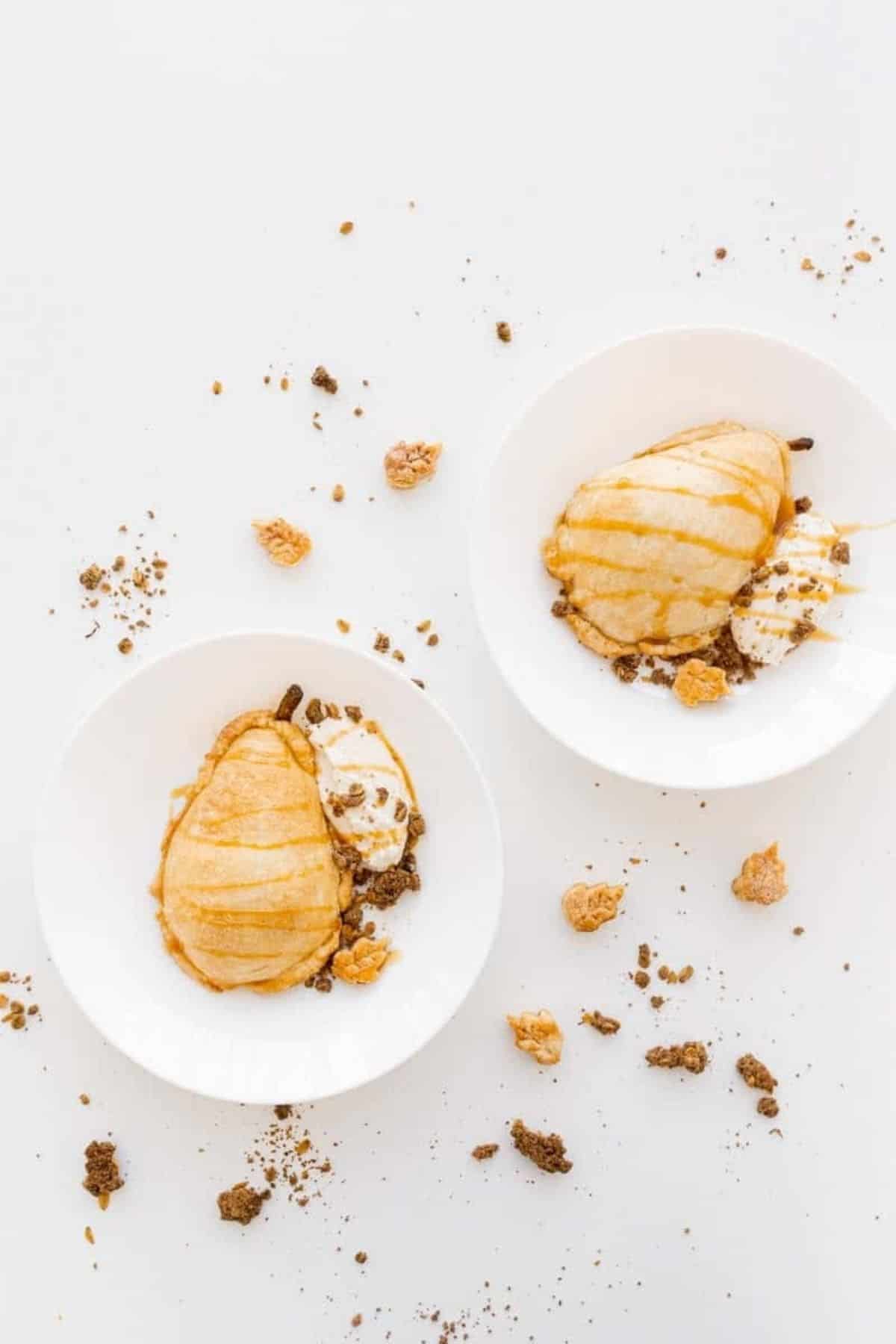 I love a good pie, but sometimes you don't have enough pie pans for them all. So, this recipe will be great to help with that problem. And they are adorable!
Thanskgiving leftover recipes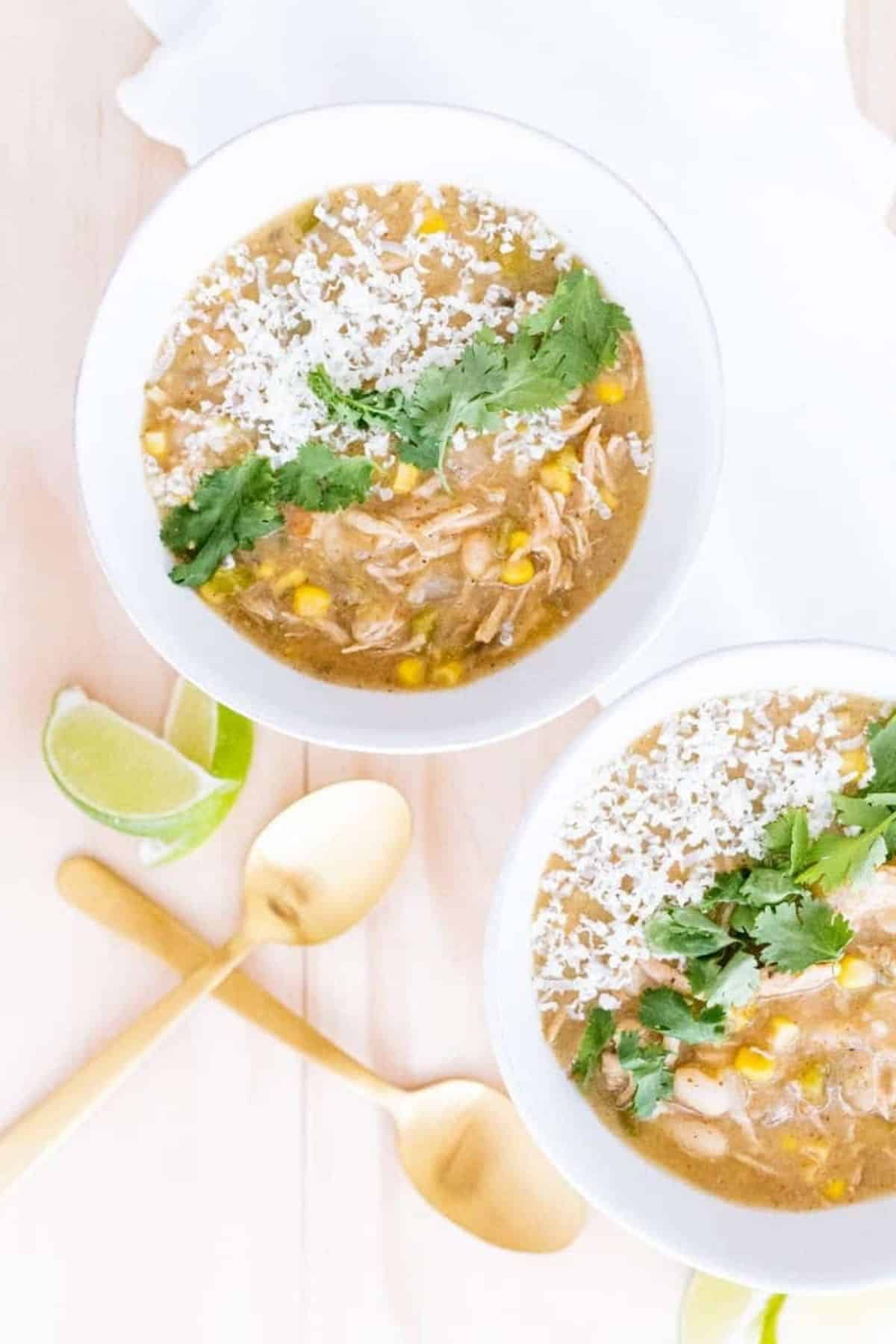 White Turkey Chili (my favorite!)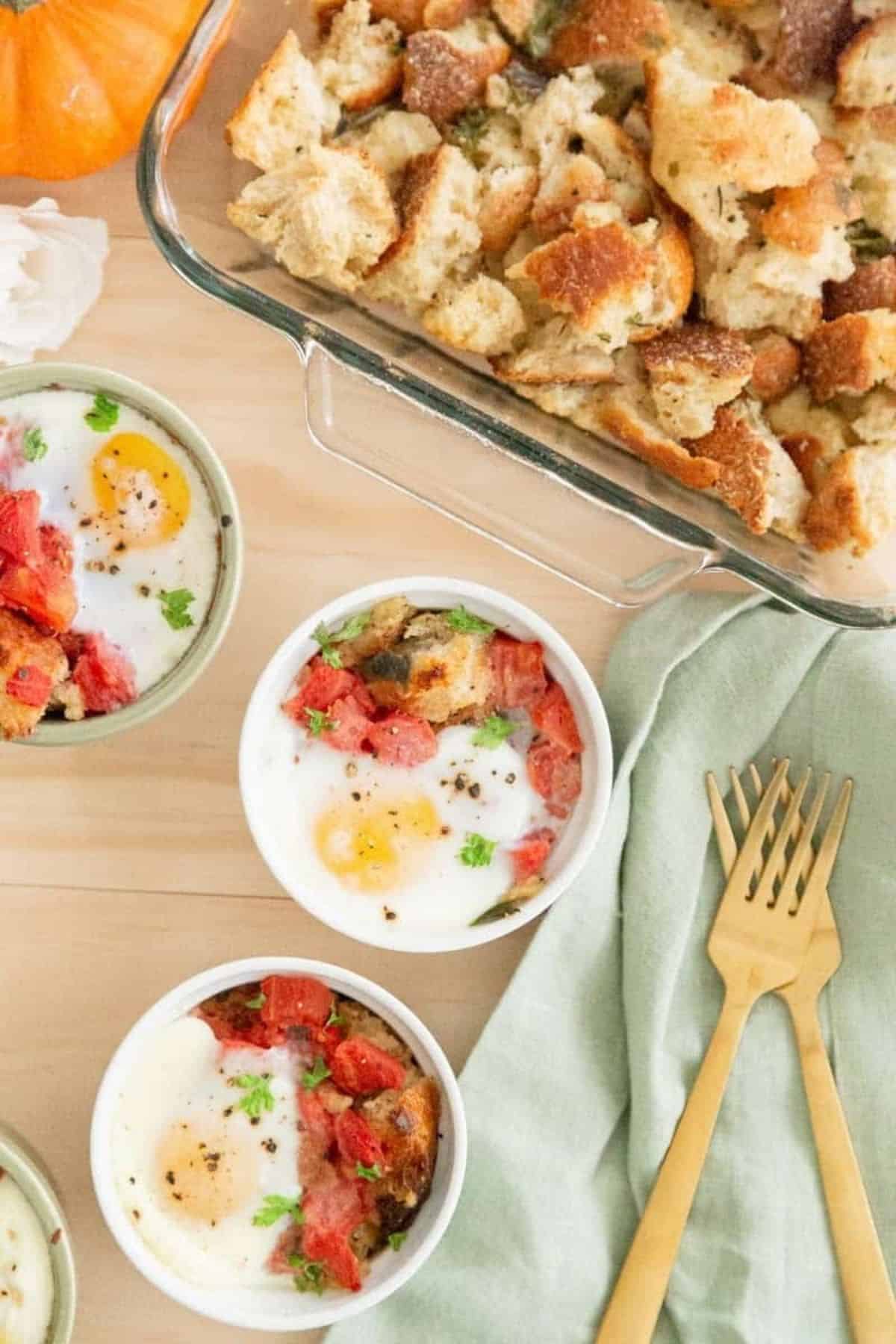 Shakshuka Ramekins with Leftover Stuffing
Other Holiday Recipes
Love this Post?
Did you use this article and did it help you? Awesome! If you have a quick minute and could leave a comment below, I would appreciate the support and knowing your feedback! And if you're over on Instagram, be sure to tag me in your photos.