Fajita seasoning homemade mix! This recipe is super tasty and so easy to make...then use for fajitas, tacos, guacamole, salsas, etc. This is my favorite blend, but of course you can add more cayenne for more heat. Less salt to lower the sodium and so on. It's customizable, but makes seasoning in the moment so much easier. To make larger batches use the ingredients and portions below, just multiply!
My favorite thing to do with the fajita seasoning mix is coat fish or chicken and cook in a pan. Top with some tasty mango pineapple salsa!
I made a series of recipes for a cooking class at my full-time event planning/directing job. We made recipe cards and stations of about 3-4 people for each station. It was maybe one of the most entertaining classes I've ever coordinated...too many people not following instructions, adding too much spice, and generally being very dangerous and wild. But that's what you get with a group of staffers at a University. It was our "spring break" fun activities for having to work during the holiday and also a little break from the students. Honestly, one of the most difficult weeks for the Director of Executive Events who has to plan the Staff Week. But it was a great experience and I'm so grateful for my time and experiences there.
This is mainly built off of seasoning packets I've used and cooking courses I've taken. I'm by no mean an expert or authority on this style of cuisine. Growing up, like probably many white American kids in the 90s, my mom would grab a few taco/fajita seasoning packets at the grocery store, throw it in with some ground beef/turkey and call it taco night. As I got older, I tried to make as much as I could from scratch. For this, it was mostly so I could balance which flavors I liked, but sometimes it's for dietary restrictions I have. For me, Mexican food was a big part of growing up in California. This is by no means 100% authentic and probably has a few key ingredients off for some or to be authentic. This is just my version I use at home and wanted to share.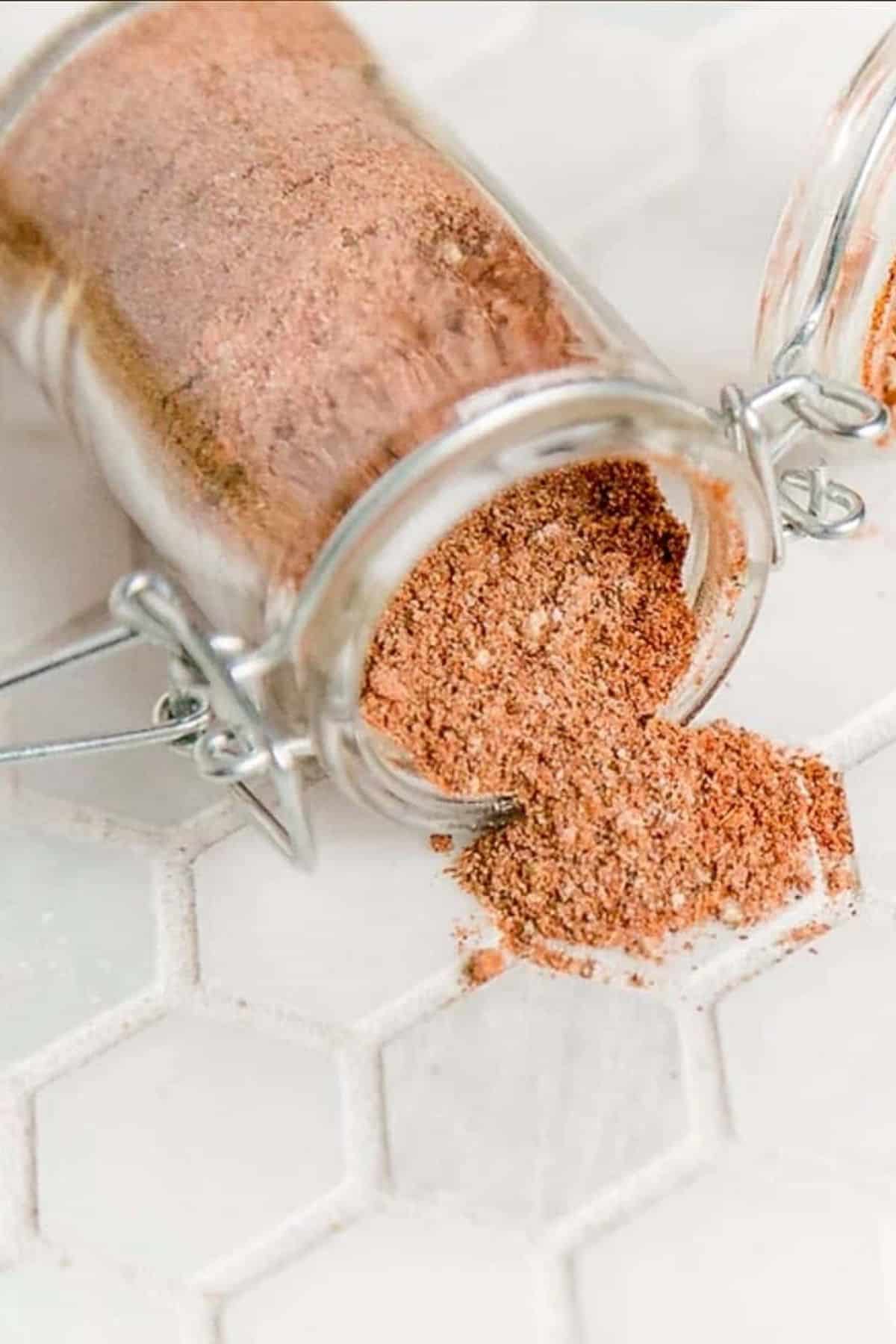 Table of Contents
Ingredients
chili powder
salt
smoked paprika
black pepper
cumin
garlic powder
onion powder
cayenne
How to make Fajita Seasoning
Mix all ingredients together in one bowl.
Store in a clean dry container.
Disclaimer: This recipe is traditional to a cultural that I am not a member of, but respect. This is in no way 100% authentic, but instead an interpretation from a recipe I respect and want to pay homage to. If I have used another recipe to influence that, I will list it. Most of the time, I use basics of the recipe from a person, multiple websites, or sometimes from a store-bought product. I'll try to list very specifically where inspiration or base recipes came from. Also, if I am messing something up, please send me an email to call me up to the issue so we can have a conversation about this. I appreciate having an open and honest community here. Thank you for your support.
Other Recipes to Try
Love this Recipe?
Did you make this recipe and just love it? Awesome! If you have a quick minute and could leave a star rating and comment below, I would appreciate the support and knowing your feedback! And if you're over on Instagram, be sure to tag me in your photos!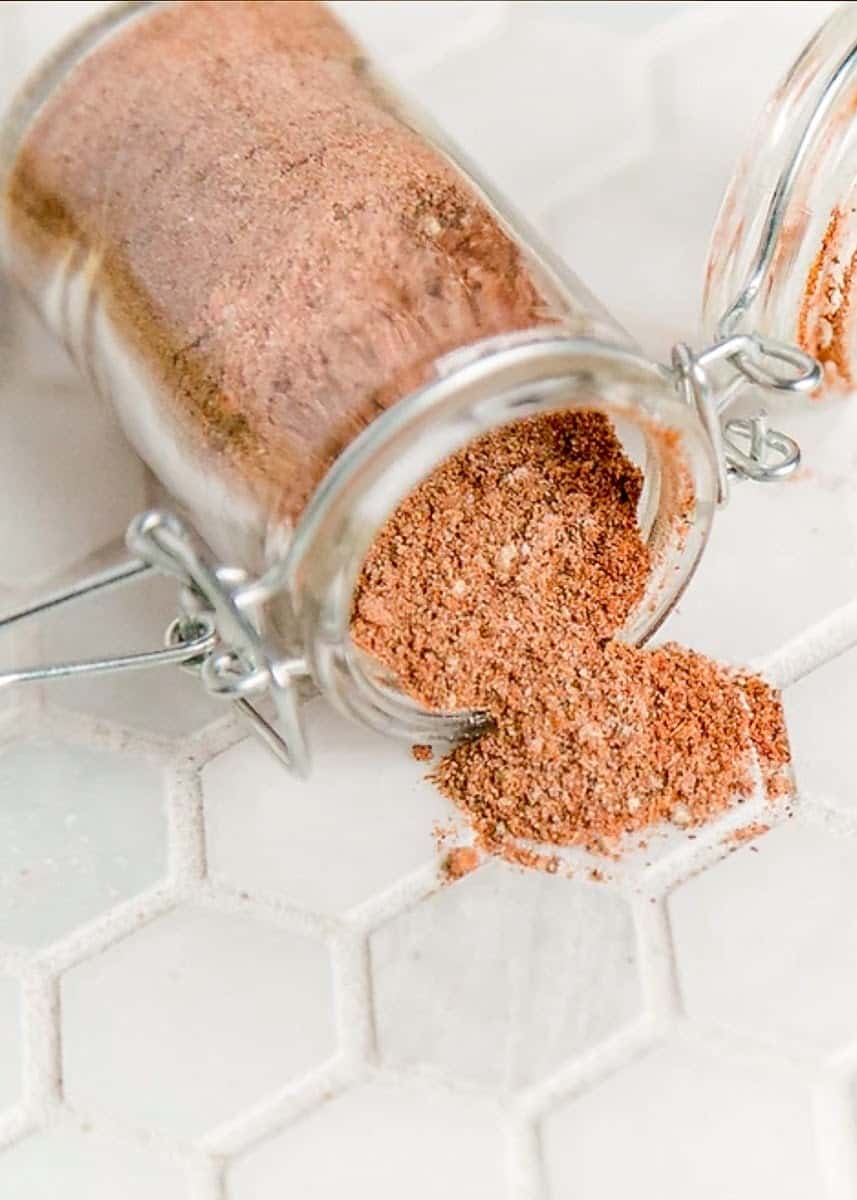 Ingredients
1

tablespoon

chili powder

2

teaspoon

salt

2

teaspoon

smoked paprika

1

teaspoon

black pepper

1

teaspoon

cumin

1

teaspoon

garlic powder

1

teaspoon

onion powder

½

teaspoon

cayenne
Instructions
Mix all ingredients together in one bowl. Store in a clean dry container.
Notes
- Batching: You can multiple these numbers by 2 or 3 to make a larger batch. you can use a larger jar for storing.
Tried this recipe?
Mention @amanda.wilens