Citrus Fruit Cups!
Mother's Day is coming up and I've teamed with Lauren Conrad Co. to bring you some delicious recipes! Like lemon lavender scones, citrus cups, rosé sangria, shallot and goat cheese quiche, and strawberry muffin loaf.
I thought it would be great to create a fun and easy spread that you can do at home. Whether you are quarantined with those you celebrate with or you will virtually celebrate with them. It's wanted to create a Mother's Day brunch spread that is beautiful and delicious. You can make all of these for an amazing brunch, or even just one for a delicious tea time. Celebrate with mom, grandma, aunties, siblings, and anyone else you celebrate with! Celebrating virtually is a great way to still be with your family while separated.
On my site, I have 2 of the recipes I created, the lemon lavender scones and the citrus fruit cups. My other recipes you can find on Lauren Conrad Co. are 1) strawberry muffin loaf 2) shallot and spinach goat cheese quiche 3) rosé sangria.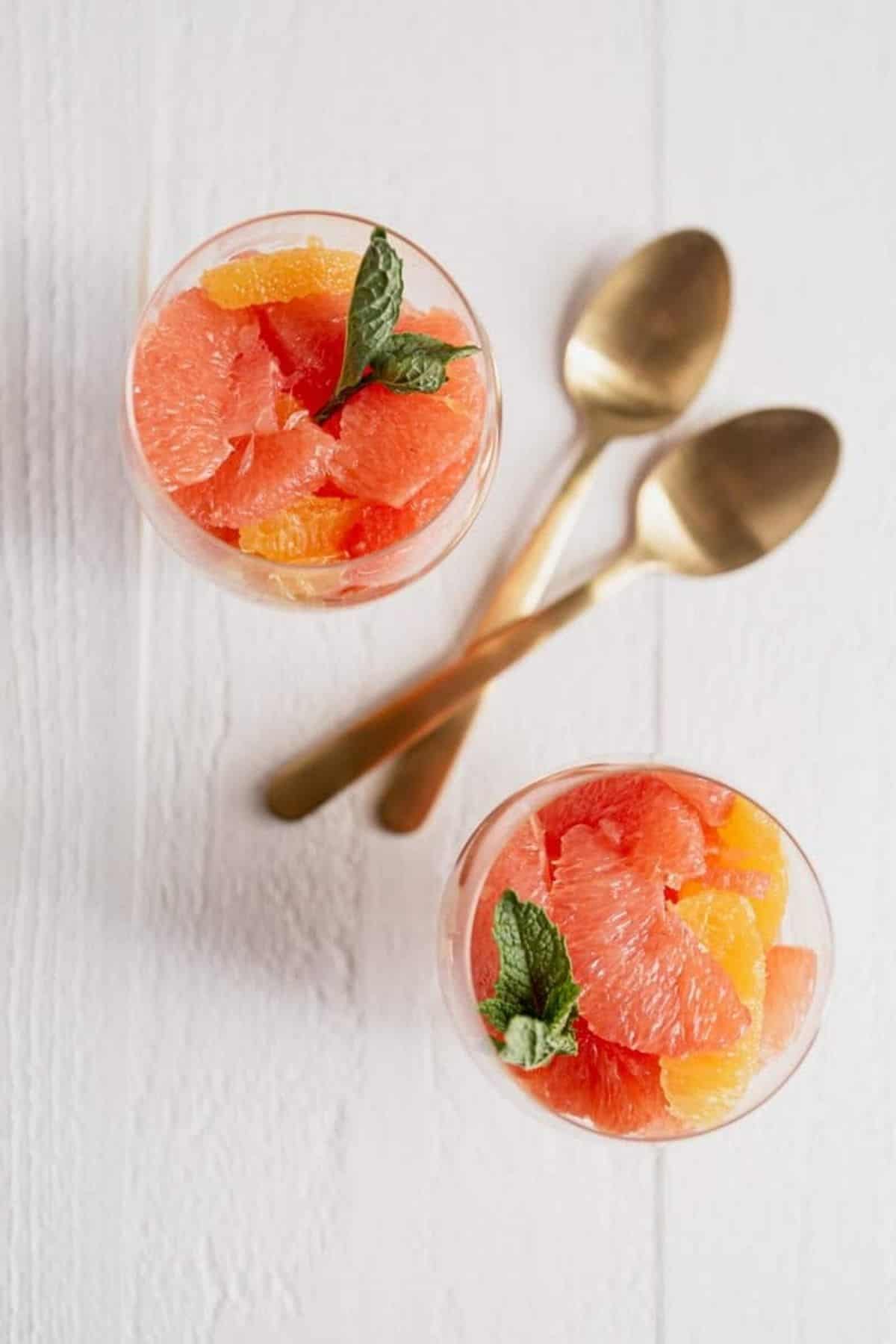 I set my table with my favorite LC Lauren Conrad pink watercolors salad plates, LC Lauren Conrad iridescent stemless wine glasses and highball glasses. And a few of my favorite Little Market pieces, the tray and dinner plate. The utensils are all from Target and the napkins are Sur La Table. I created 8 small arrangements in bud vases. Using one main flower (rose), a few spray roses, and one to two stems of a filler flowers. I got my flowers from Trader Joe's, my best friend's yard, and French Buckets!
Table of Contents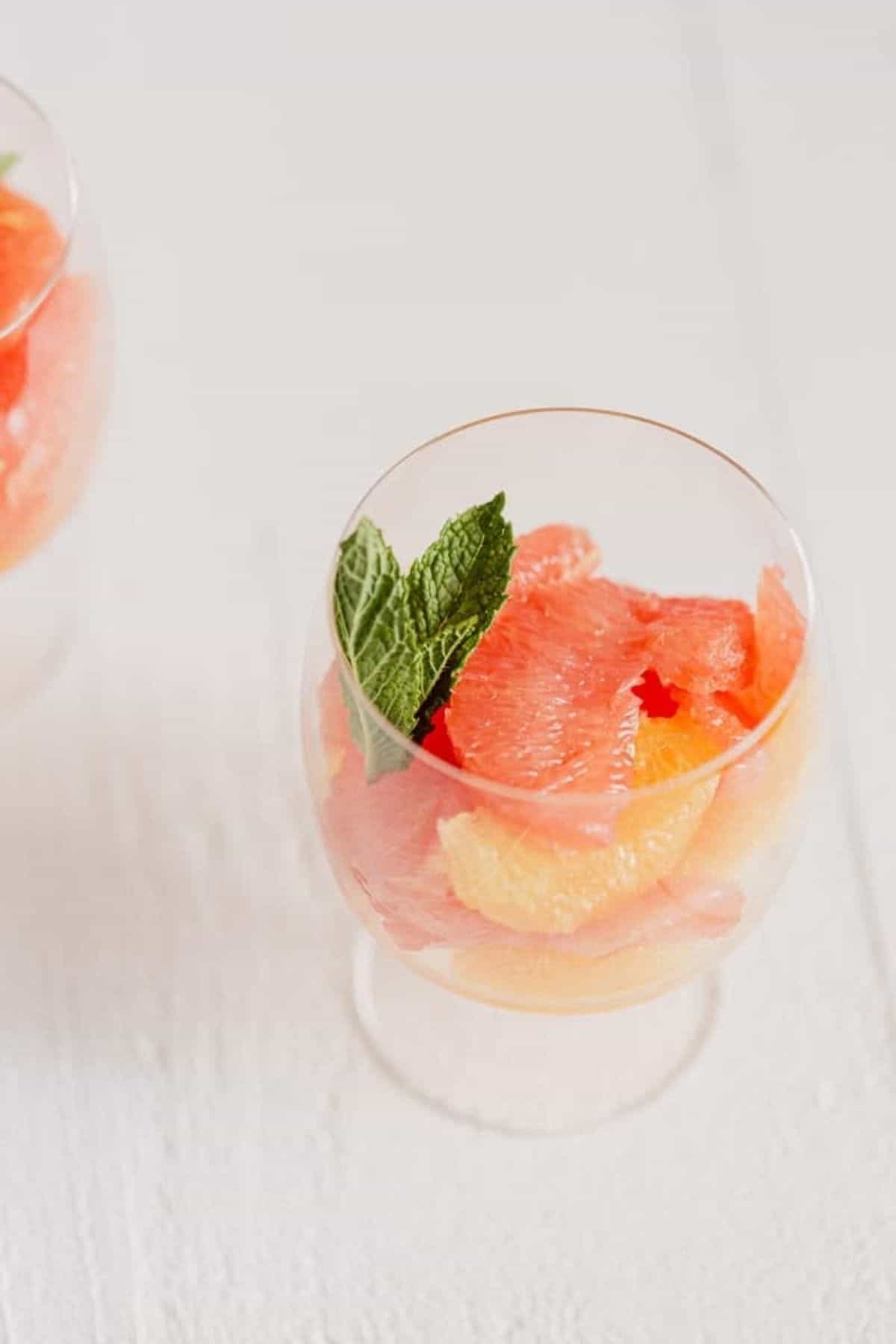 Other Recipes to Try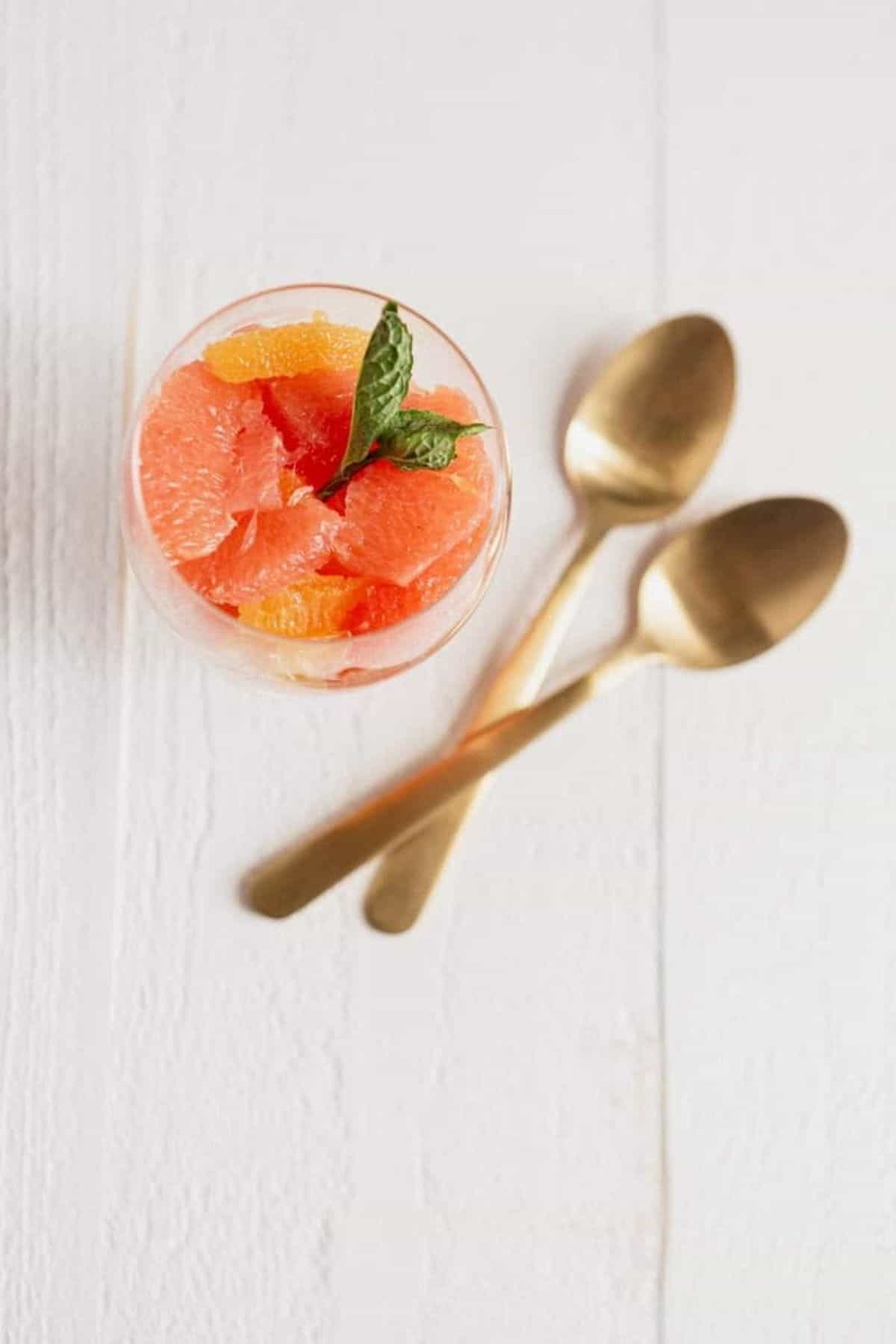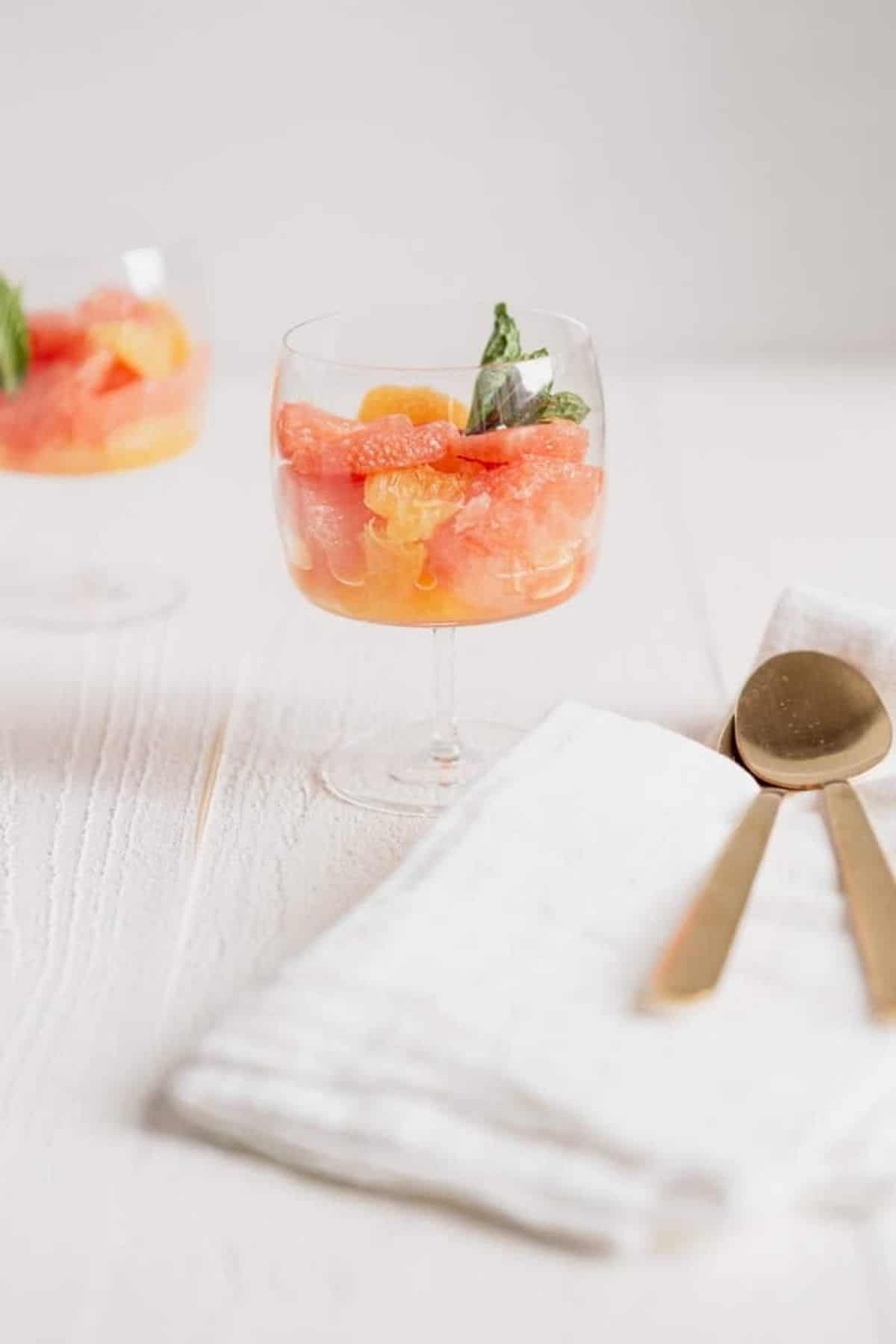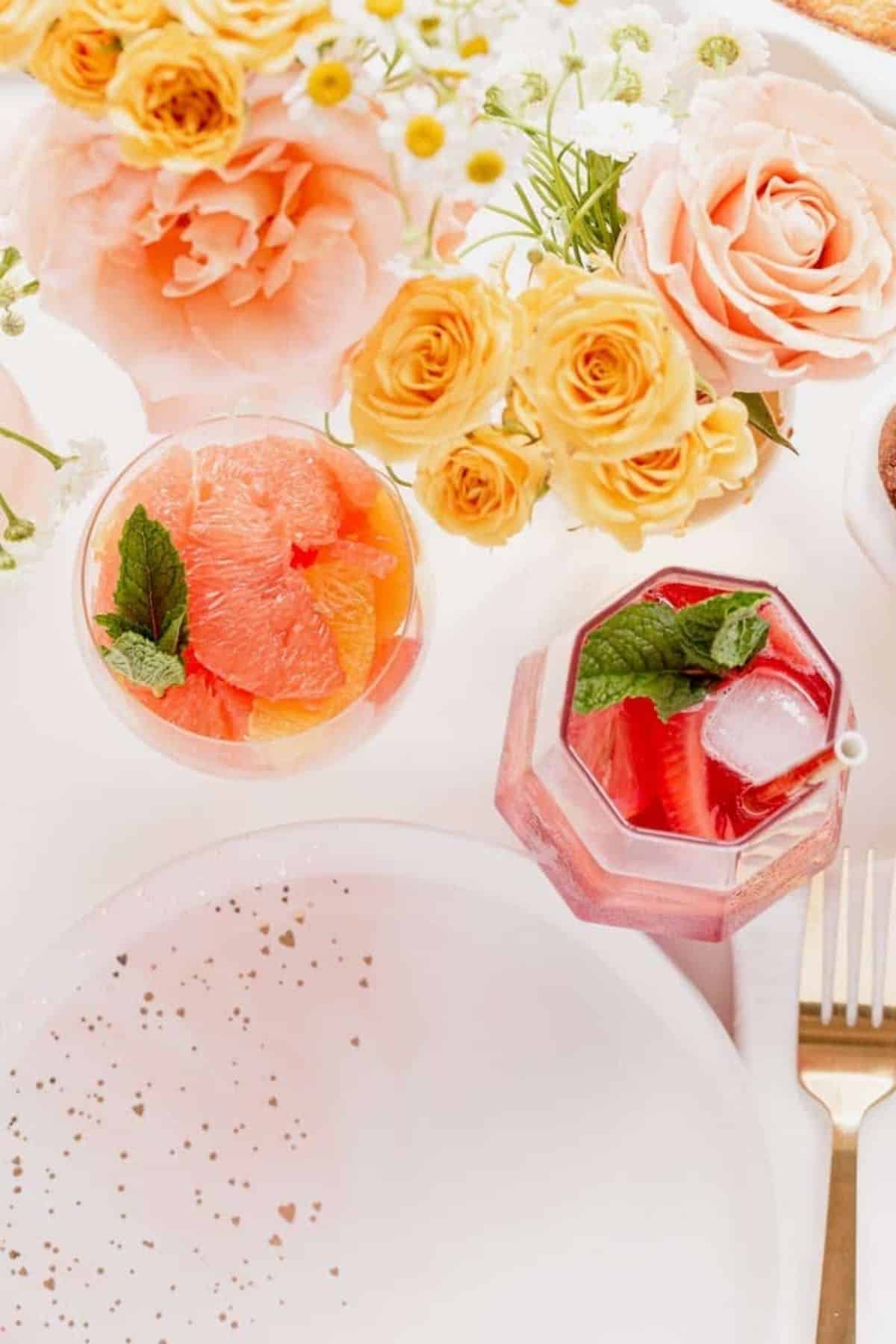 Love this Recipe?
Did you make this recipe and just love it? Awesome! If you have a quick minute and could leave a star rating and comment below, I would appreciate the support and knowing your feedback! And if you're over on Instagram, be sure to tag me in your photos!