How to "Boo" your friends and neighbors. A fun guide and printable "You Have Been Booed" on how to BOO someone on Halloween!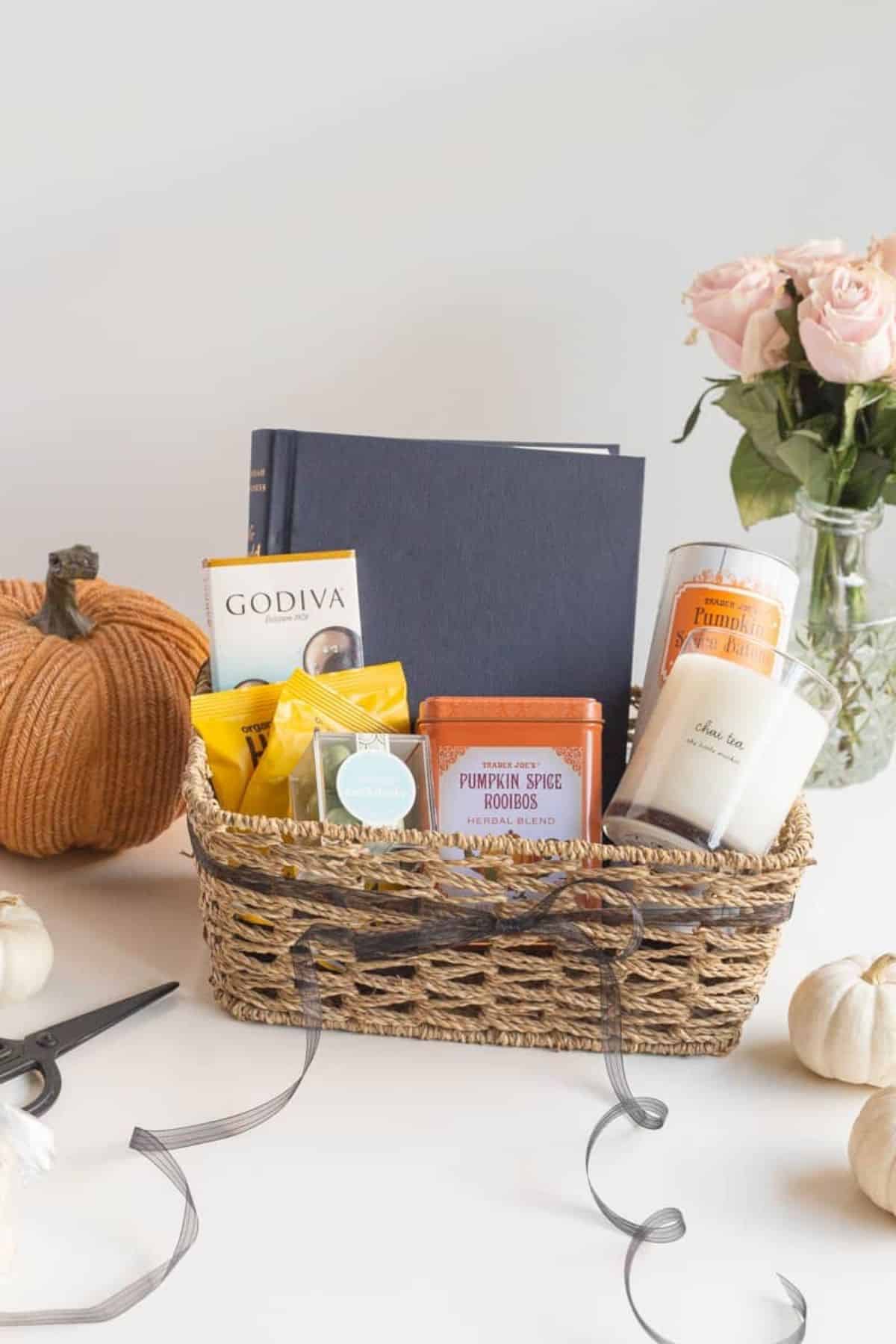 I think we've all been seeing these "Boo"s on social media lately and I love it. For some this is a new concept, but where I grew up in Northern California this was the norm! We loved to make these baskets for friends and neighbors and stick up our sign on our door to let others know we had been BOOED. I did attempt to take this with me to St. Louis to my work and building...but it didn't quite go as planned. Some people loved it and some people were not fans. So, I think it's definitely important to know your audience and your neighbors or groups of friends. Will they actually partake? It's only fun if it keeps going!
Table of Contents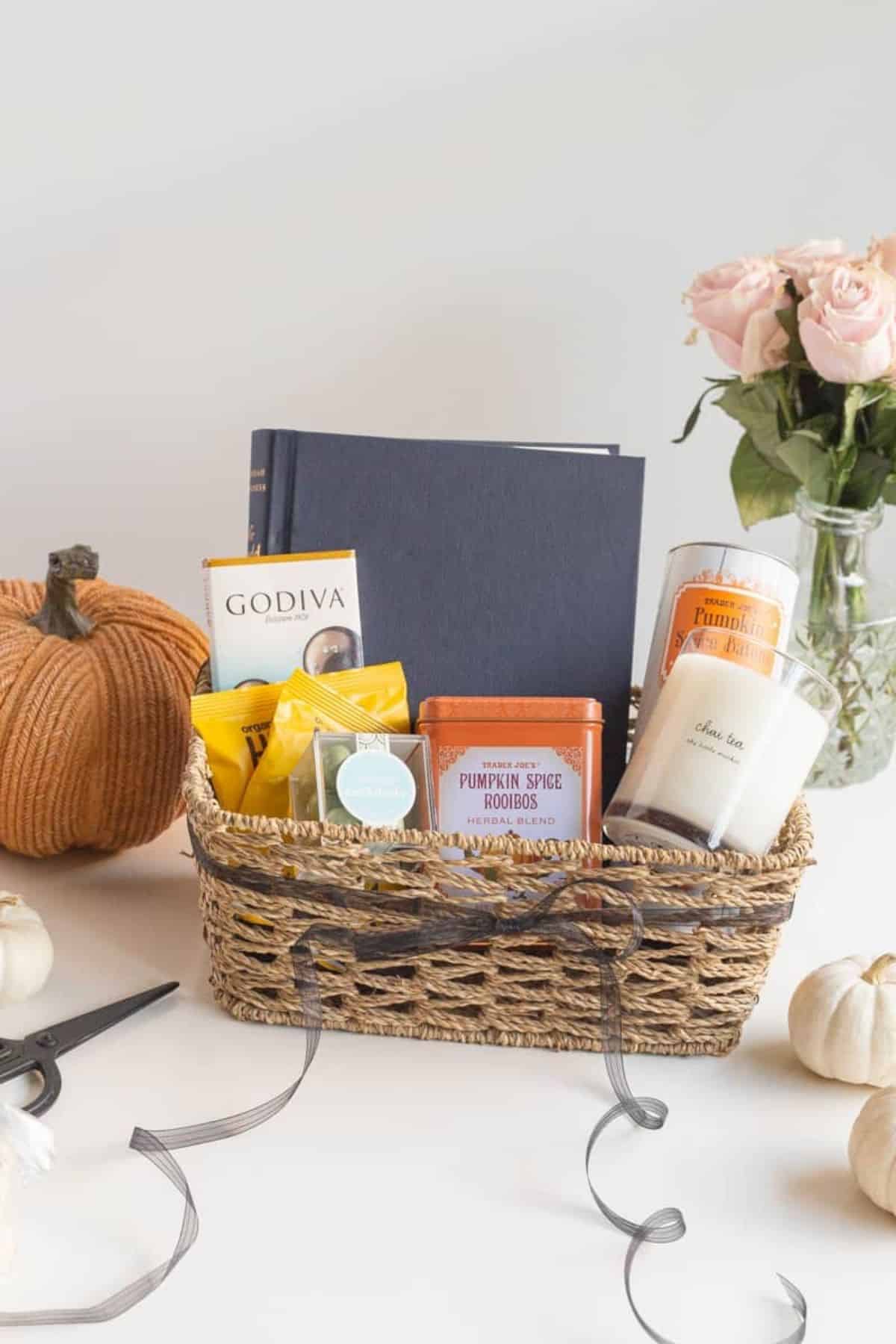 Steps of BOOing!
Shopping and Gathering Steps
Step 1: The most important parts of BOOing are the sign you leave in the basket and hang up on your door. I always suggest printing multiple so that the next person maybe doesn't need to make copies. But they definitely can make a copy, or they can come here and get the link to print as well!
Step 2: Get a basket, box, or gift bag. I like to use a reusable basket so it too can be used. Some of my favorite baskets are from The Little Market, World Market, or The Container Store. But fun and festive gift bags or boxes are great too!
Step 3: I like adding one "big" thing. Some ideas for this would be a Halloween themed game, puzzle, movie, or book. Below you'll see a Harry Potter puzzle and a book "Discovery of Witches". However, depending on your age range of the gift recipient you could change it up!
Step 4: Something for the Halloween mood! I like to do something that's a little on the home decor side like a fall scented candle. Some fun candles I love are from The Little Market, Voluspa, Public Goods (use WITHAMANDAPGA for 15% of first orders), Illume Candles, Abode Brand, Thistle and Sage Botanics, or Nectar Republic. Okay, fully aware of my candle obsession. But these are all amazing brands using better quality products that make for a safer burn!
Step 5: Gather some candies and treats. I like to add in candy because I don't get to trick or treat at my age, so like...have to get them somehow! You can also add in things like popcorn/caramel corn, cookies (Halloween Oreos), pumpkin anything, or even home baked goodies (check out my fall recipes).
Step 6: Optional, depending on the age range again, to add in a bottle of BOOze or your favorite wine.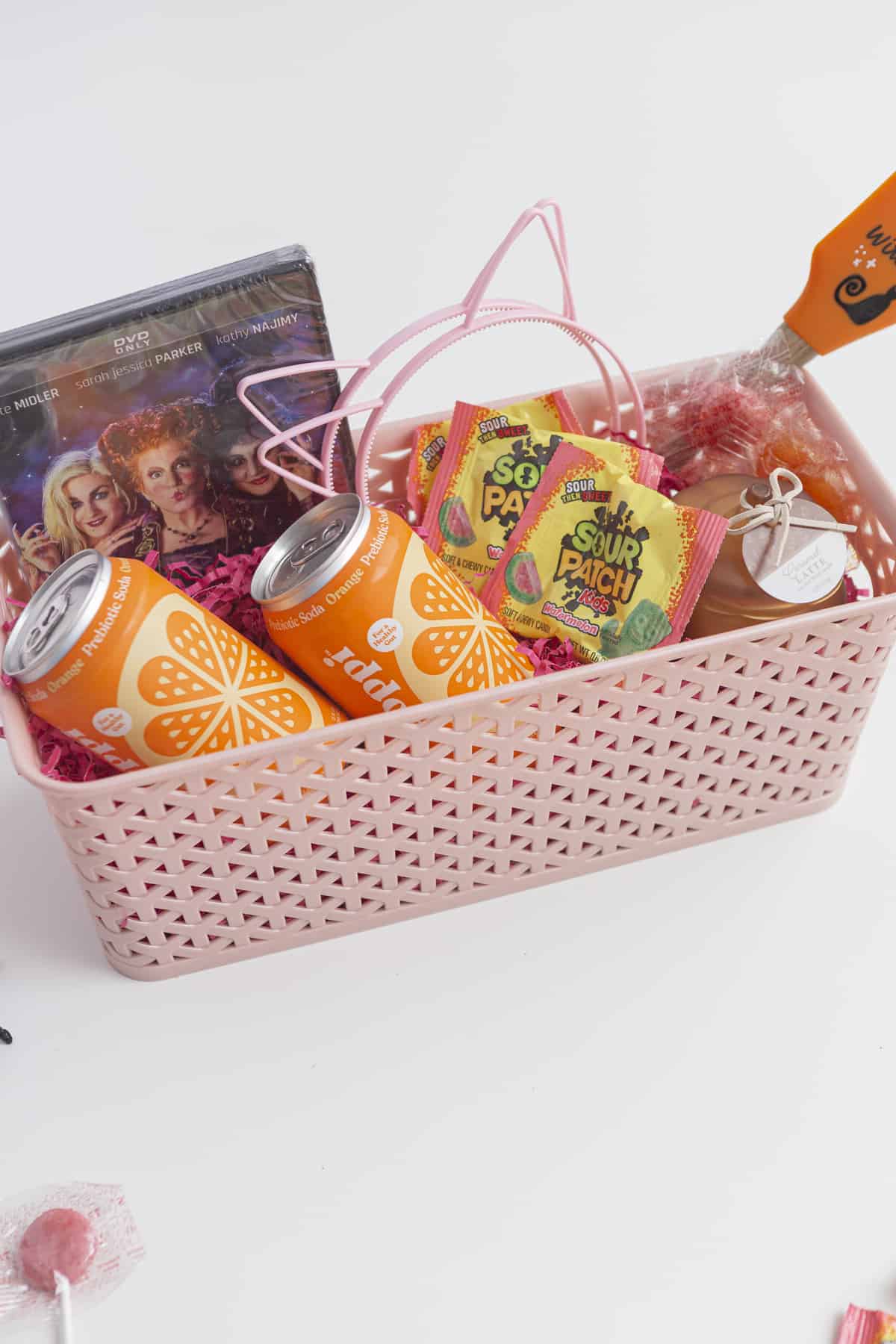 Assembling and Delivering Steps
Step 1: After you have all your gifts, you can assemble. Remember heavier/larger items in the back or bottom.
Step 2: Add in the printable (from above)!
Step 3: Then tie on a pretty or festive ribbon.
Step 4: Lastly, drop it off at your friends or neighbors. Or send it in the mail and support the USPS if you're sending to a friend out of your city!
Let me know if you BOO someone by writing below or by tagging me in your post on social media! I would love to see your creations!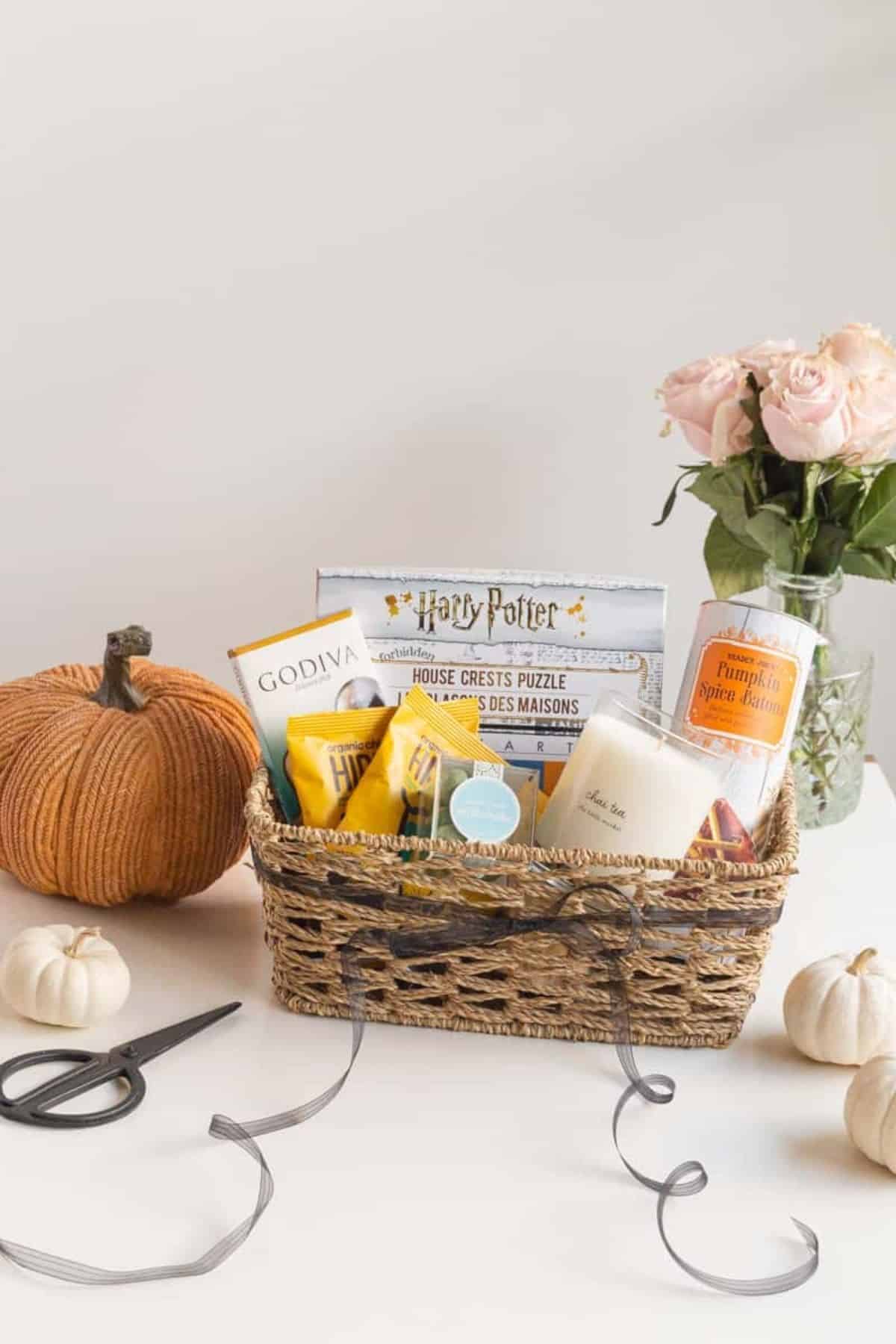 Love this Post?
Did you use this article and did it help you? Awesome! If you have a quick minute and could leave a comment below, I would appreciate the support and knowing your feedback! And if you're over on Instagram, be sure to tag me in your photos.